All Sunstone Fragment locations in Disney Dreamlight Valley
Create the legendary Sunstone.
Disney Dreamlight Valley has many residents that players can unlock as they progress in the game, one of the characters being Mother Gothel. This villain will appear after unlocking the Glade of Trust biome, she is located inside the tree house with dark magic surrounding it. In order to complete Mother Gothal's questline, player's will need to find all Sunstone Fragments in Disney Dreamlight Valley to then obtain the Legendary Sunstone.
Where To Find The Sunshine Fragments In DDV
After starting Mother Gothel's questline, players will hide back at the cave on Dazzle Beach. This is where players first received the Orb of Power. In the same area, players will need to place down torches that then reveal where to find the fragments of the Legendary Sunstone. This is when the quest "The Sunstone Fragments" will begin.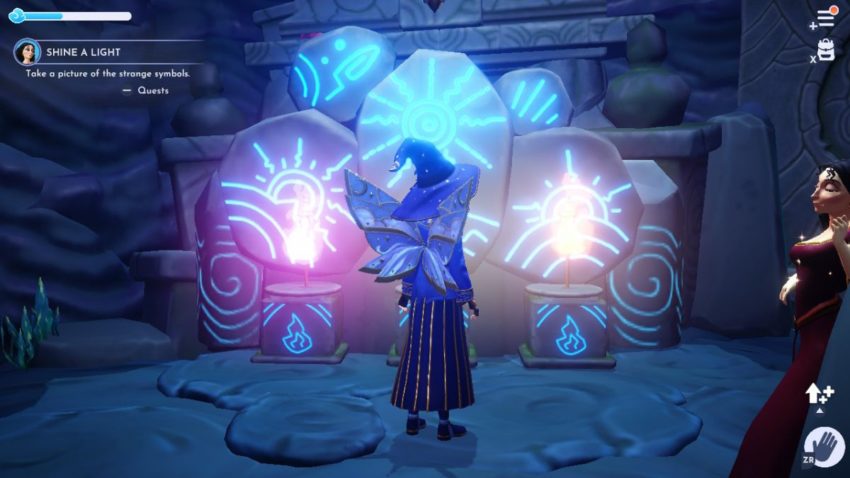 The objective of this quest will be to find each fragment. The quest description will actually tell players which biomes hold the fragments, making it easier to search for them.
Find the Sunlit Plateau's Fragment by searching in the morning.
Find the Forest of Valor's Fragment by searching at night.
Find the Glade of Truth's Fragment by searching at midday.
Related: How to get all Hydrangea colors in Disney Dreamlight Valley
However, the list doesn't tell players exactly where to find the Sunstone Fragments in the biomes. This will turn into a all-day project from here as each fragmnet will be available around "dawn," "noon," and also "dusk." A example of the time in the game is morning lasts until 12 PM, midday will last until 5 PM, and nighttime will last until 5 AM.
The fragments can be found in the following locations:
Sunlit Plateau – Along the river in the southern part of the biome in the morning
Glade of Truth – In the northwest corner of the biome during midday
Forest of Valor – In front of Anna and Kristoff's home at night
There's everything to know about finding the Sunstone fragments. After finding all three of them, the next task will be to bring them to Mother Gothel and once she receives them, the task will be complete. This is when players can move onto the next part of the questline.