Fortnite Season 7 Week 5: Landing Challenge Guide
Fortnite weekly challenges are back in town! And Christmas gift is not over, because on Gamepur you can find the complete guide to deal with all of them. In this specific guide, we will focus on the step-by-step challenge that asks you to land in five different locations.
Landing Challenge
Just keep in mind that to reach the 5,000XP's goal, you don't have to clear all of them: clearing four of the seven challenges will be enough.
Stage 1: Land at Polar Peak
You can find Polar Peak in the central part of the Iceberg biome.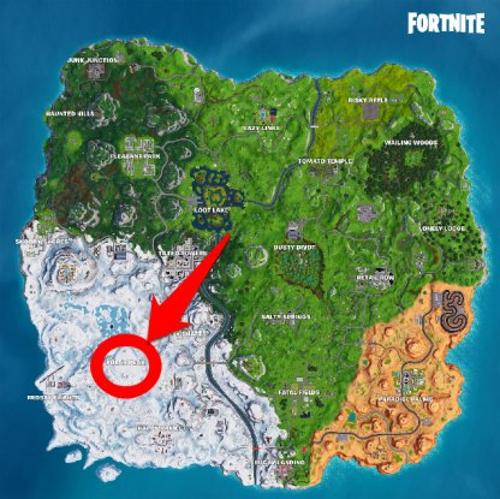 Stage 2: Land at Fatal Fields
Fatal Fields is located in the southern part of the map when the green section narrows.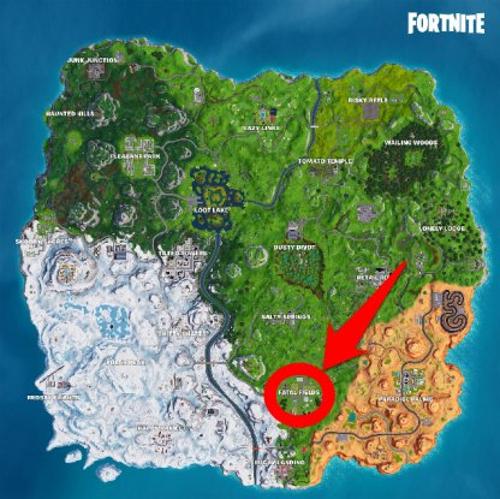 Stage 3: Land at Tomato Temple
The best way to find Tomato Temple is looking in the northeast section on the map: you can find it west of Wailing Woods.
Stage 4: Land at Loot Lake
The best way to find loot lake is looking at the north-east section of the snowy area.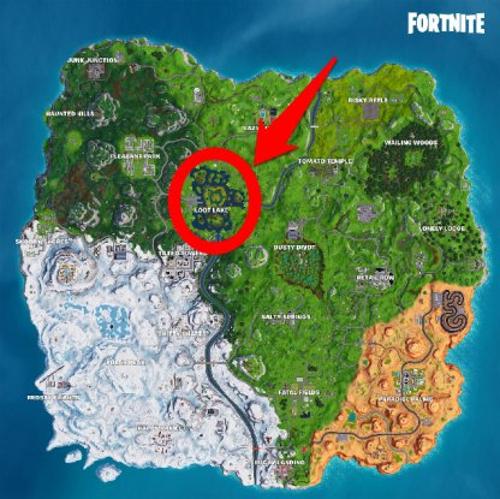 Stage 5: Land at Snobby Snore
Finding Snobby Shores is pretty easy: you just have to look at the north-western part of the snowy area (quite near to the green area).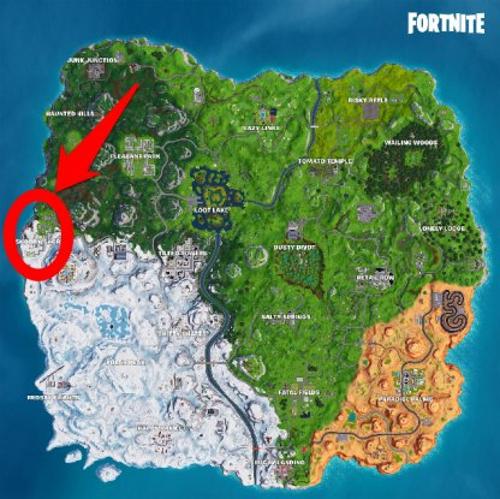 Tips to clear Landing Challenge
You can't get the challenge and quit but you have to complete the match or die
Check where other players are landing and, if someone seems to be hostile, try to land at the edge of the named location
Play large team game modes, in order to have some kind of safe zones where you are less likely to encounter enemies
All Season 7 Week 5 Challenges
Landing challenges (step-by-step)
Deal damage to opponent's structures
Suppressed weapon elimination
Dancing challenges (step-by-step) – Battle Pass Challenge
Search between a Giant Rock Man, a Crowned Tomato and an Encircled Tree – Battle Pass Challenge
Search Chests at Wailing Woods or Paradise Palms – Battle Pass Challenge
Eliminate an opponent from closer than 5m away – Battle Pass Challenge
Image Source: GameWith