How To Get Snowfoot Outfit In Fortnite
Developers of Fortnite are always ready to surprise players with new updates like outfits. This time you can hunt for an entirely new one that can make your Fortnite avatar look like a badass from snow-world. I am talking about the Snowfoot Outfit. In this Fortnite guide, you can learn about How To Get or Unlock this new Snowfoot Outfit and shock your friends or opponents who might be still unfamiliar about this latest update.
How To Get Snowfoot Outfit
Well, it is not really complicated to unlock the new Snowfoot Outfit in Fortnite, you have to purchase it from the Item shop by paying 1,500 V-Bucks. The outfit will change your appearance to a merciless snow Ninja someone who looks like popping out from Mortal Kombat Universe.
Snowfoot Outfit Screenshot & Features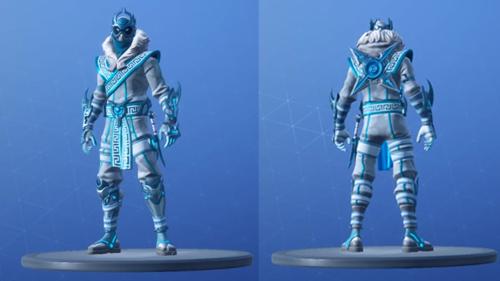 The above image is the actual screenshot of Snowfoot Outfit, the front, and back portion. According to certain web sources, this outfit will not be available forever, there is a time limitation, we had tried verifying it but we are not getting any actual confirmation. This can be a possible a rumor, but still instead of waiting if you have enough V-bucks in your pocket and you are bored with your look then this is something new to try.
In the Items Shop you can find a few more featured items like Inverted Blade a Harvesting tool that cost 500 V-Bucks, Epic Glider Junkjet (1200 V-Bucks), etc. Do look through the shop to check new items.