How to get the Lara Croft skin in Fortnite Chapter 2 Season 6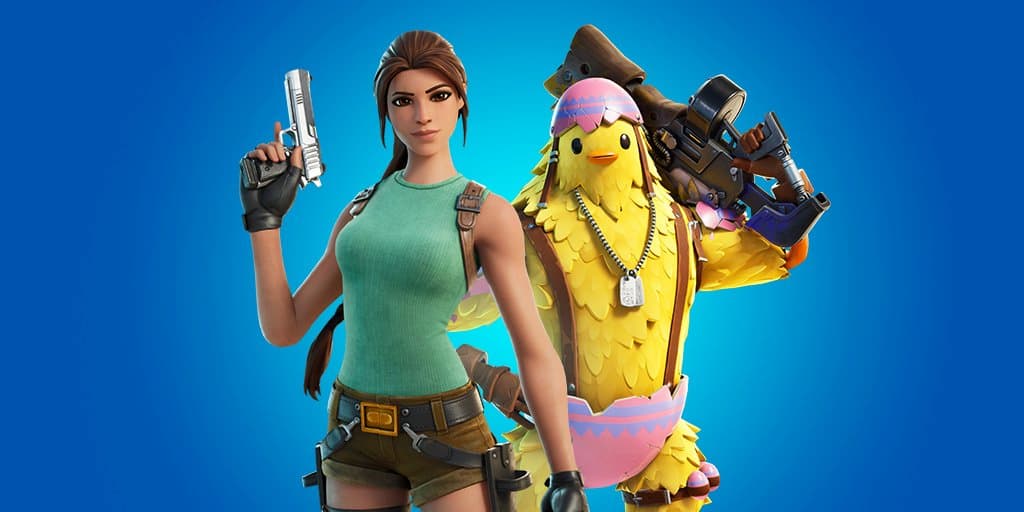 Fortnite Chapter 2 Season 6 is bringing a Lara Croft skin to the game. One of the best known heroines in gaming will be arriving this season, and will be a part of the Battle Pass.
To get the Lara Croft skin in Fortnite Chapter 2 Season 6, players will need to reach Level 15 of the Battle pass, which is when they will unlock the skin, and all levels after that up to level 22 will contain things like harvesting tools, gliders, V-Bucks, and emotes for the character. The skin will also have other unlockable styles, including a PlayStation 2 style.
Players can level up their Battle Pass by completing assorted challenges that are released each week, and season long challenges. They can also collect XP coins, which normally appear on the map for a fixed duration each season.
The Battle Pass can be purchased for 950 V-Bucks each season or is an automatic part of the Fortnite Crew subscription for anyone who signs up for $11.99 a month. Signing up for Fortnite Crew will get players 1000 V-Bucks a month, the Battle Pass access, and a monthly, exclusive skin as well.
Thankfully, the Lara Croft skin is not exclusive to Fortnite Crew, and all players will be able to get their hands on it, as long as they purchase the Battle Pass.