LotR: Return to Moria Patch 1.0.2 Fixes Black Diamond Shortages & Unlimited Enemies
Some much-needed help has been provided, and bugs addressed, for players in LotR: Return to Moria following the 1.0.2 patch.
Players have experienced just how treacherous the halls of Moria can be in LotR: Return to Moria. Thankfully Epic Games has heard the call for aid and has taken action.
The 1.0.2 update comes with over 1,000 fixes and alterations following feedback from players. With the update, help has arrived with decreases in enemy patrols, increases in black diamonds, and plentiful bug fixes. In the breakdown below, we'll cover everything fellow Dwarves need to know about the changes to this treacherously difficult survival game.
Related: How to Repair Weapons & Tools in LotR: Return to Moria
Enemies Numbers and Materials Drops Get Big Tweaks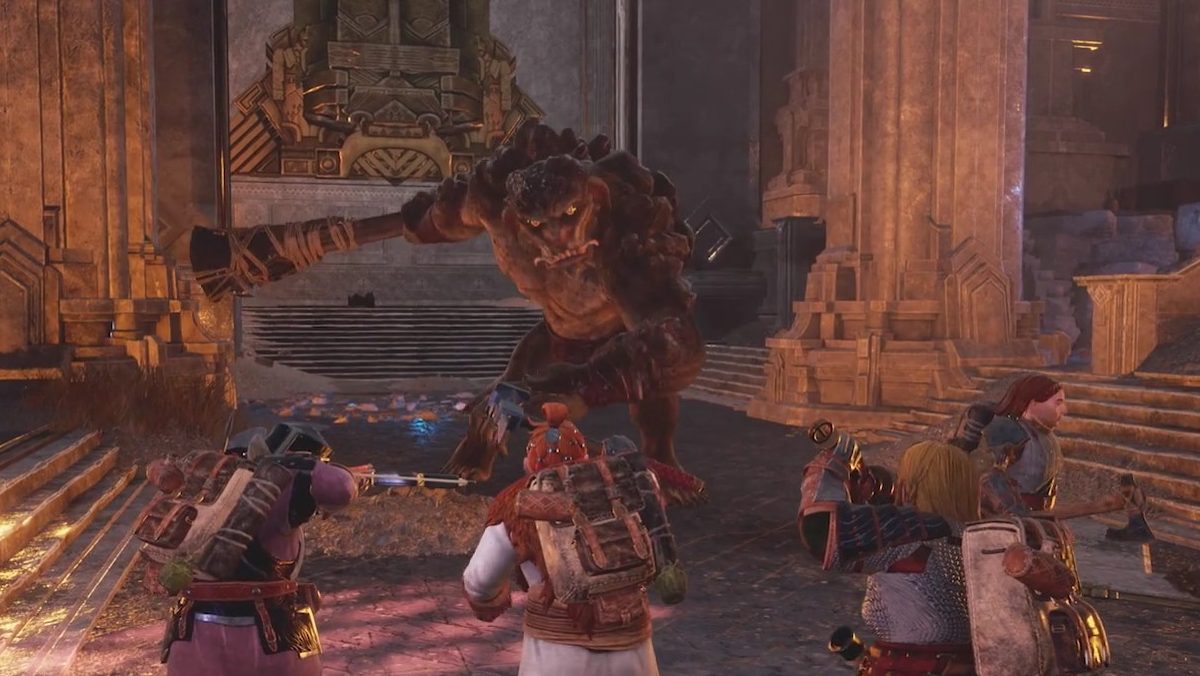 Based on the feedback from players, several changes will not make LotR: Return to Moria experiences more streamlined.
Enemies and Rewards: Enemy encounters have decreased and rewards for fighting have increased, offering more opportunities to acquire rare items like the black diamond with less struggle. There is also a reduction in average enemy difficulty levels in the Westgate area and a reduction of wolves in the Elven Quarters.
Fixed Spider and Drake Attacks: Drakes and spiders should now be attacking correctly instead of getting stuck and glitching.
Increase in Material Drops: There is an increase in material drops such as scales and Gundabad Slag. There is an increase in ironwood drops when farming using a rune attached to an axe.
Fighting Despair: There are now ways to combat despair in all areas except the Darkest Deeps and when touching shadow.
Increase in Health When Revived: When players respawn from death, health will be at 100% and when revived by friends it will be at 40%. However, there is a decrease in restored health by rations.
Missing Recipe Fragments Fixed in Return to Moria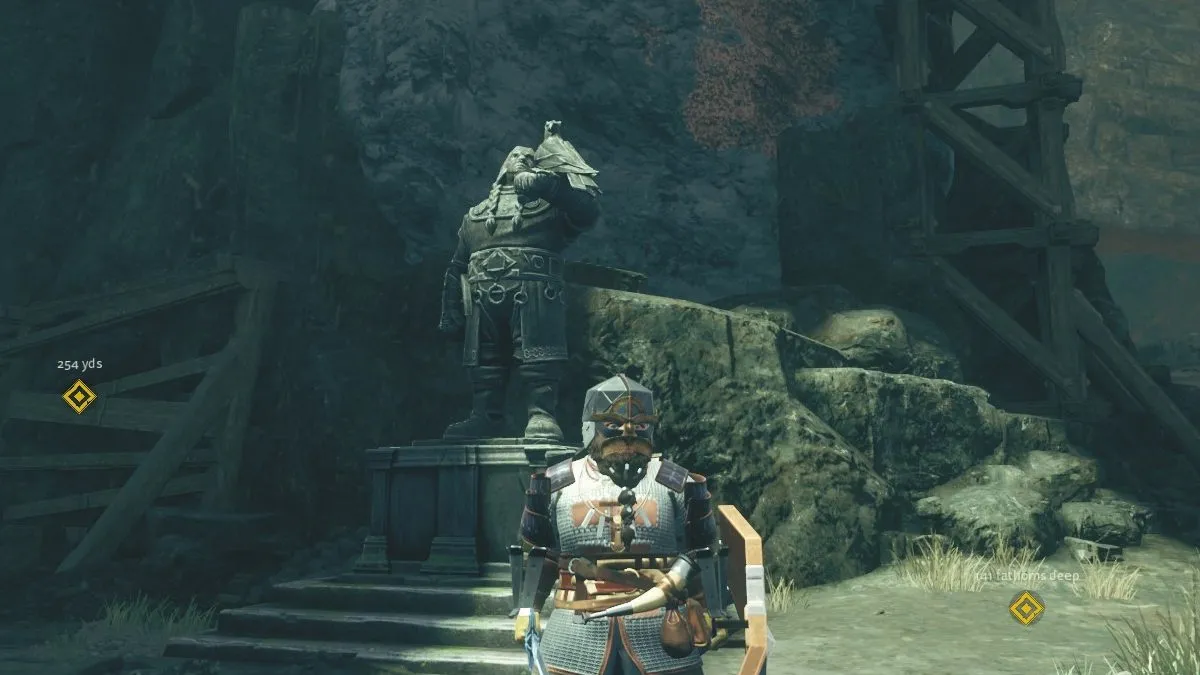 During the game, players have noticed a glitch when repairing statues to obtain the recipe pieces for armor and weapons. They had been receiving gold coins instead, which happened to us several times while in multiplayer. All statues that have been repaired previously are now re-broken and will be repairable for free to unlock the much-needed armor and weapon recipes. In addition, once all recipes have been collected in each area, players will receive coal and iron ore when fixing statues.
Bugs and Other Performance Issue fixes in Return to Moria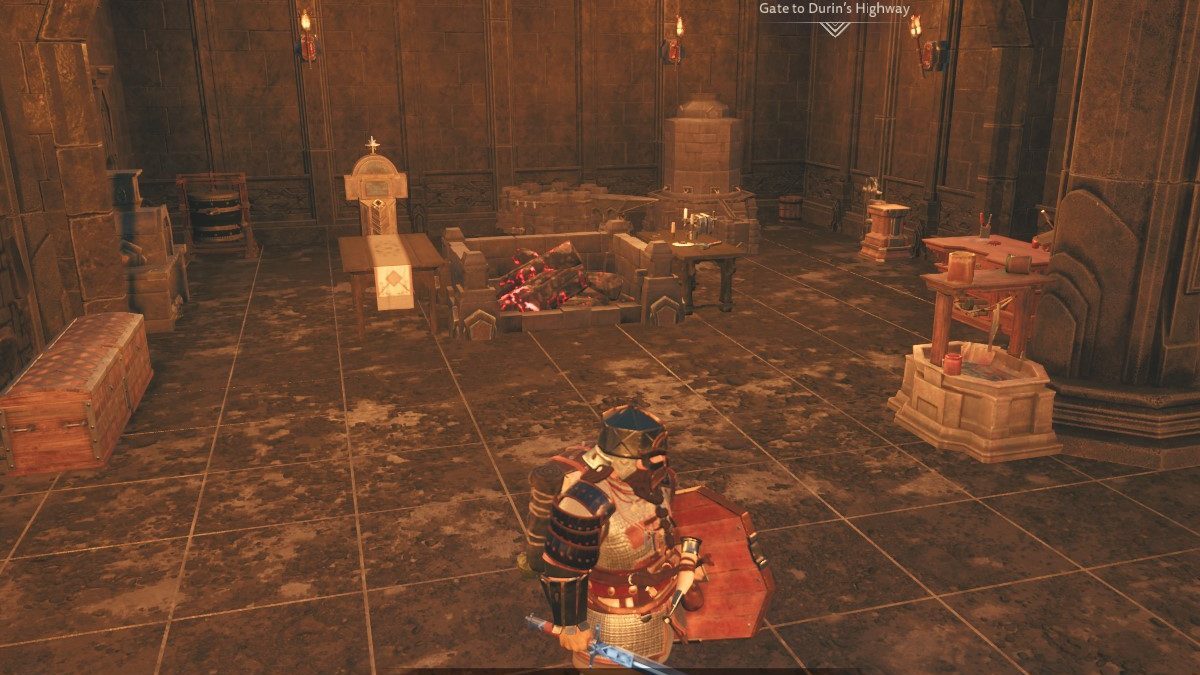 In addition to the critical fixes above, LotR: Return to Moria fans will also seem many fixes for minor bugs and performance issues. For those struggling with load times and Fast Travel issues, this will come as a big relief.
Improved loading times when fast traveling: Loading times have been reduced, especially when fast traveling to larger areas.
No Penalties for Fast Travel: The cost for fast travel via energy and hunger has been reduced and if a player has an added buff from eating, like "Well Fed", the cost is reduced more.
Fixed Station issues: Crafting stations that have failed to register have been fixed along with timers not counting down while sleeping. Other fixes include collecting ingots after sleeping in the same bubble and the rune table errors.
Crashes: 7 known crashes have been addressed