Top 10 Kid's Minecraft Gifts 2023 & Where to Get Them
Minecraft gifts are one of the easiest around to find. Here are the top 10 Minecraft gifts that you can get on Amazon.
Minecraft remains popular despite being a game older than most kids who adore it. If you have a kid with the Minecraft itch, you're in luck with just how much merch there is to look out for this season.
Minecraft obsession is tricky because it can strike at almost any age. Whether a kid is 7 or 17, Minecraft can sweep into life and take it over for a few months, full of joyous building and mining. Moderation, withstanding merch, can be a great way to stoke the fire with a game that not only they like but that can be enjoyed together. Below are our best picks for Minecraft gifts and where you can get them.
Related: Every item in Minecraft – All Blocks, Weapons, Food, and more
10. Minecraft Crocs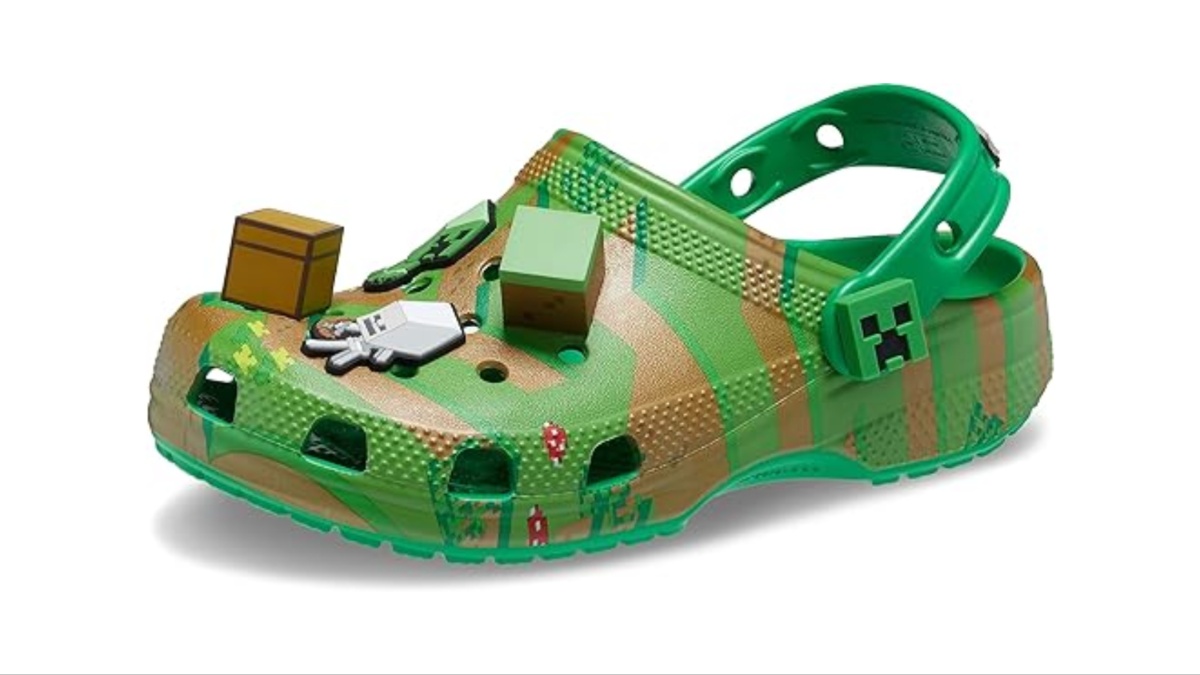 Depending on your kid's tolerance for Crocs, those modeled after Minecraft might be an excellent idea. The only drawback lies with Crocs themselves; the texture can be a hit or miss for some kids. However, if your child loves Crocs, it's an excellent choice. With small ways to decorate them, these shoes can become a favorite that can be subtly customized on the fly. Plus, they're great for wearing around the house—comfortable, almost like slippers.
9. Torch Light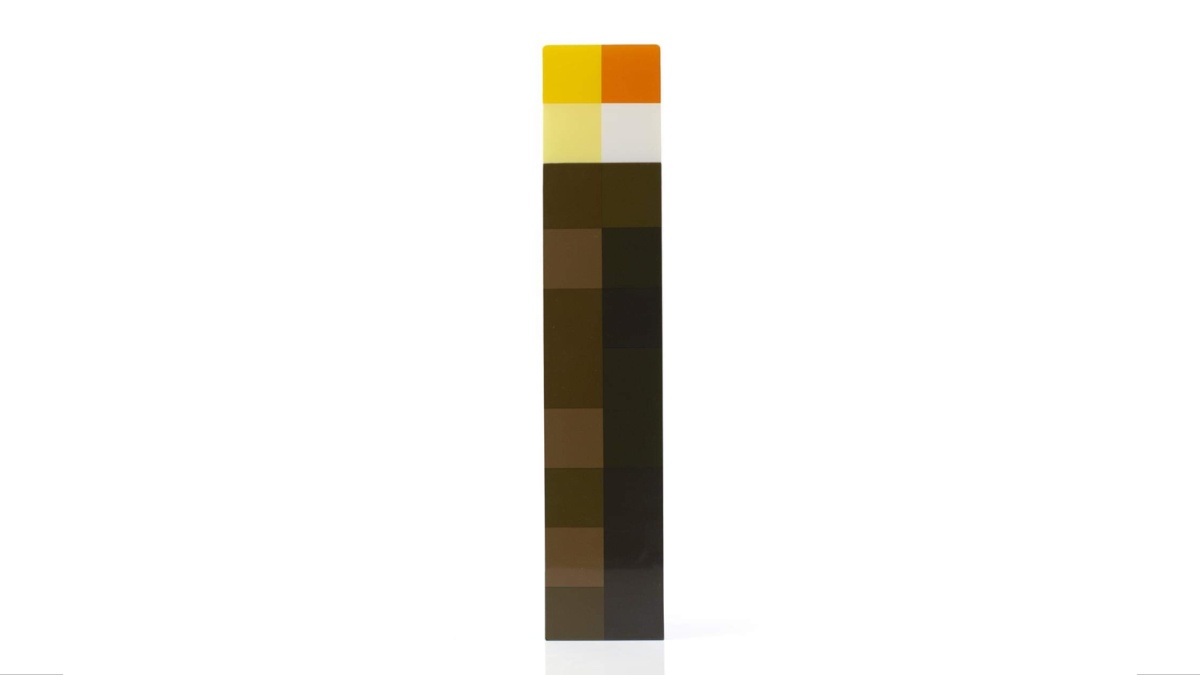 To keep a room lit at night, all you need is a torch. This Minecraft Torch is perfect for the occasion, able to be plugged in or battery-powered for all kinds of display options. You can mount it on a wall or simply set it on a nightstand for convenient decoration that matches your kid's gaming tendencies. It's relatively light, too, so there's no need to stress when it comes to mounting; practically anything can hold it up if you want to put one or two on the wall.
Related: All New Tuff Block Variants In Minecraft 1.21
8. Minecraft Zombie Watch
Durable watches for kids used to be not so capable, but not anymore. In 2023, it's easy to get something that keeps track of the time without getting too expensive or fragile. Despite the price of this watch modeled after the Minecraft Zombie, it's not an untrustworthy piece of hardware if the reviews are to be believed.
7. Minecraft Stickers
No matter how old you are, stickers are always a good gift. They can fit practically any age range, allowing your kids to decorate things like notebooks, the backs of laptops, or whatever else that is most certainly not the walls. They're incredibly cheap, too, so if you're looking for a late-year gift or something that stuffs stockings, this is an excellent pick.
Related: How To Get Custom Player Heads In Minecraft 1.20
6. NERF Minecraft Hammer
While there aren't hammers in Minecraft, NERF makes good products. If your kid already likes NERF, this crossover with Minecraft will be a perfect storm for a gift. The NEF Minecraft Hammer even comes with three darts that can shoot out of the top, making it both a close-range and long-range weapon. Just be sure not to aim at any heads.
5. Minecraft Steel Water Bottle
Sometimes the best gifts you can get someone are the useful ones. This steel bottle is helpful for school or play or just as an option to have around the house. It comes with a carrying loop that can be used to attach the bottle to a backpack or bag. The art on the side of the bottle features Steve and Alex.
4. Diamond Sword
If Minecraft merch is what you're after for a gift, nothing beats getting them a Diamond Sword. It's the crux of achievement in Minecraft, so having one as a gift can be fantastic, even if it's just a decoration. No matter the use, the official Diamond Sword is high quality and great for play or display. It even has layers, etching the pixels in with a little depth to make it stand out from any knockoffs you may come across while shopping on the internet.
Related: Top 10 Best DC Minecraft Skins
3. Creeper Head Light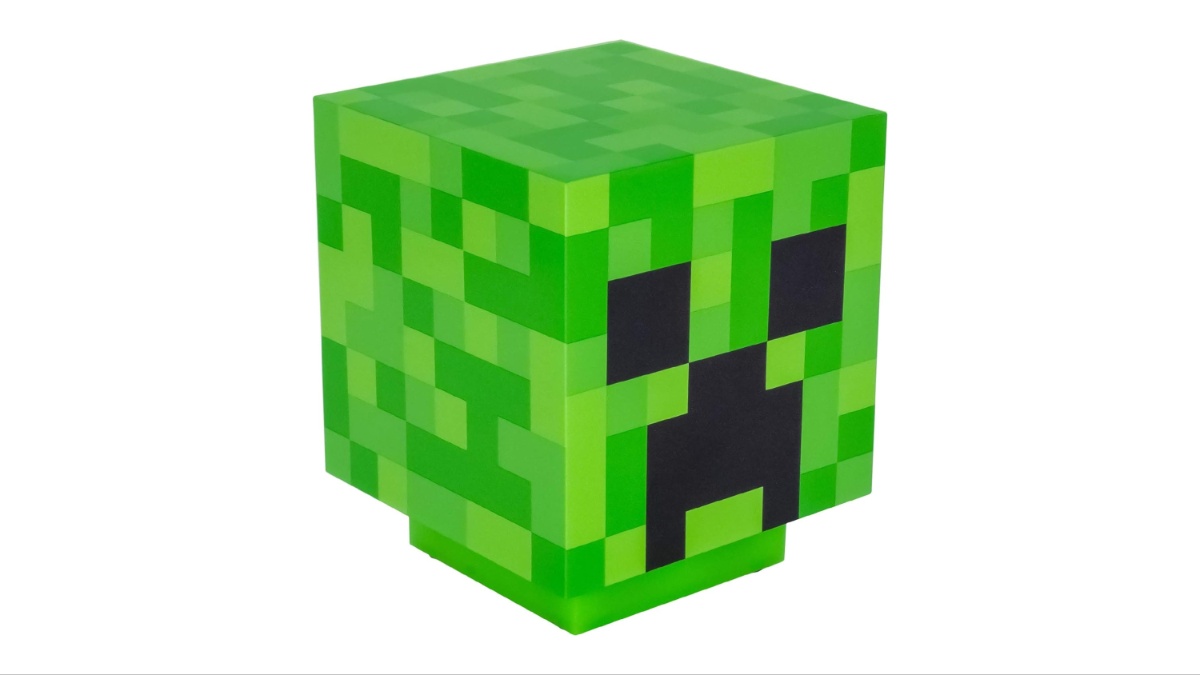 While a Creeper is disconcerting in-game, having one as a nightlight has the opposite effect. This fun Minecraft decoration can help wrap the room together, especially if you've bought other decor as part of the holiday fun. While it can't be wall mounted like the Torch, it's perfect for nightstand display, bigger and brighter than the Torch.
2. Minecraft Swamp Lego Set
For builder kids, no combination works better than Minecraft and Legos. The official collaboration works well, featuring both Zombie and Alex figures that are pose-able in the swamp set area. There's also a frog and a slime, which can be used to create some setups for a robust Lego world. Whether it's just for display or for fun, this set is a good start for the Minecraft Lego sets.
1. Minecraft Wallet and Keychain Set
Gifts that your kids can use every day to make things just a little brighter are memorable options for your list. No matter the age, a Minecraft wallet looks good with a backpack or bag, especially if it has matching keychains to go with it. The Minecraft Wallet and Keychain set comes with four different keychains that can clip onto backpacks, bags, or whatever else goes where they go.