How to Change Appearance in My Time at Sandrock
Even virtual characters need makeovers. Here's how to change your appearance in My Time at Sandrock at anytime you need.
Creating a custom character you're satisfied with is not easy in My Time at Sandrock. Not because the character creation is bad, but because your custom-made scrawny teenager can never compete with the rest of the townsfolk.
Inevitably, after playing for a couple of hours and seeing two or three cutscenes with your character, you'll want to change their appearance. I started to notice my character looked a bit like a frog after Owen's cutscene at the bar. Needless to say, it was time for a change. This doesn't have to be a radical change. In fact, maybe a new haircut or hair color will do. Still, is there a way to change your character's appearance later in the game in My Time at Sandrock?
Related: My Time At Sandrock: Fang Gift Guide (How To Romance)
Can You Change Your Appearance in My Time at Sandrock?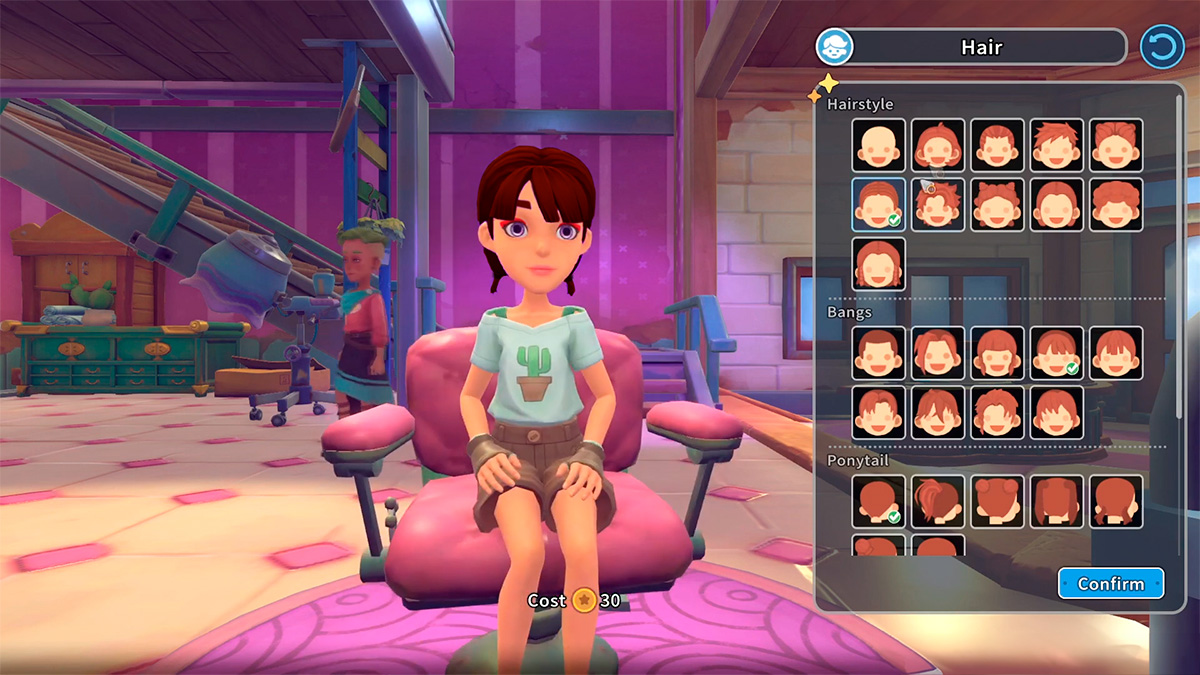 I struggled to find a method to change my appearance during my entire first month. Then, halfway through my second month in the game Pablo, a flamboyant fashionista who's also a romanceable character, sent me a letter in the mailbox letting me know Pablo's Parlor was now open.
In case the name didn't make it painfully obvious, this guy runs a store that can help you change your appearance in My Time at Sandrock. However, as with all things Sandrock, it doesn't come for free.
To change your appearance, head to Pablo's Parlor. You'll find it before Martie's Square, right in between the Blue Moon Saloon and the Construction Junction shop. Pablo's Parlor is pretty much open all day: from 7:00 a.m. to 22:00. If you're having a midnight crisis and need a haircut, you'll have to wait until the next morning.
In exchange for 10-300 Gols, he will change your character's eyebrows, hairstyle, and other features. Pablo will also do your makeup for free.