Every weapon skin in Valorant
Spice up your weapon with these skins.
The Valorant closed beta currently features skins for nearly every weapon in the game. The guns that don't have a skin available to them are either underused or not as popular as the other weapons in the game. These include the Bucky, Guardian, Odin, and Stinger. As for the rest of the weapons, there's at least one skin available.
Many of the skins can be purchased from the in-game Store. There are three bundles — Luxe, Prism, and Reaver — that cost roughly $50 to 70 each. Then there are the Avalanche, Ronin, and Imperium sets that don't come in a bundle but can still be purchased for individual guns.
Let's take a look at these skins and how much each one costs.
Prism Bundle – 6,375 Valorant Points
There are six skins within the Prism Bundle. As with every bundle, you can purchase the whole thing for one set price or buy individual skins from within the bundle for 1,250 Valorant Points.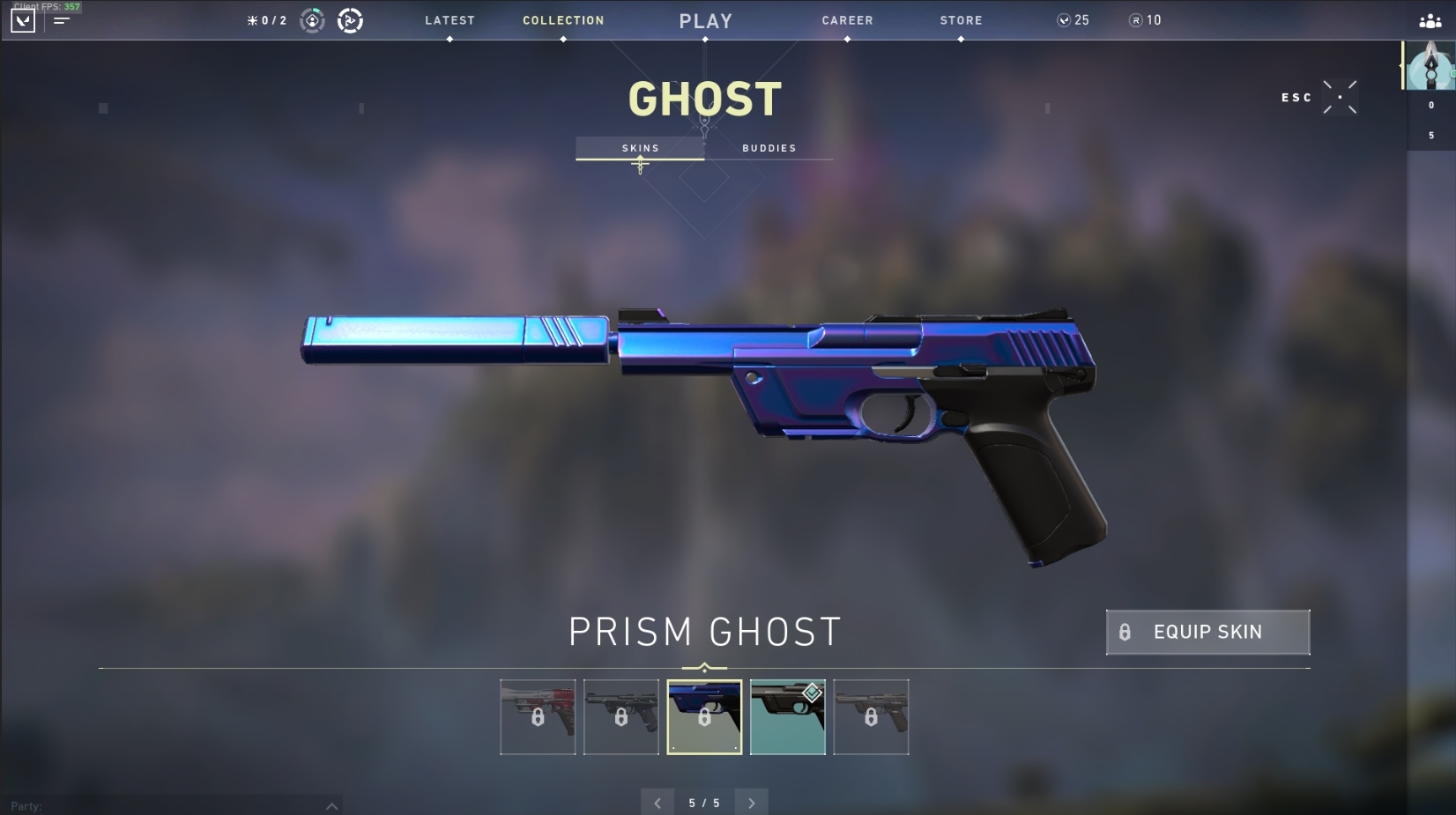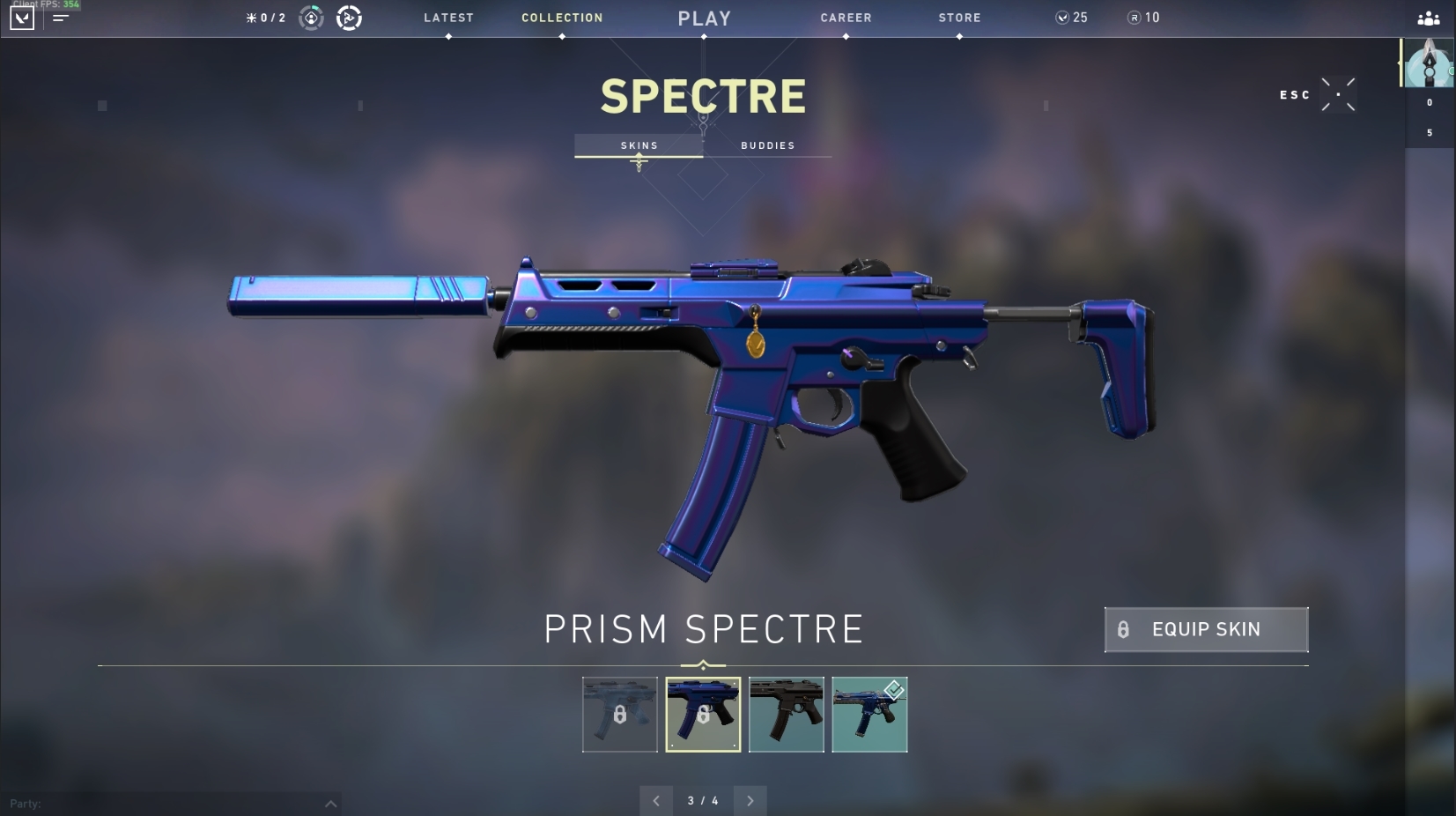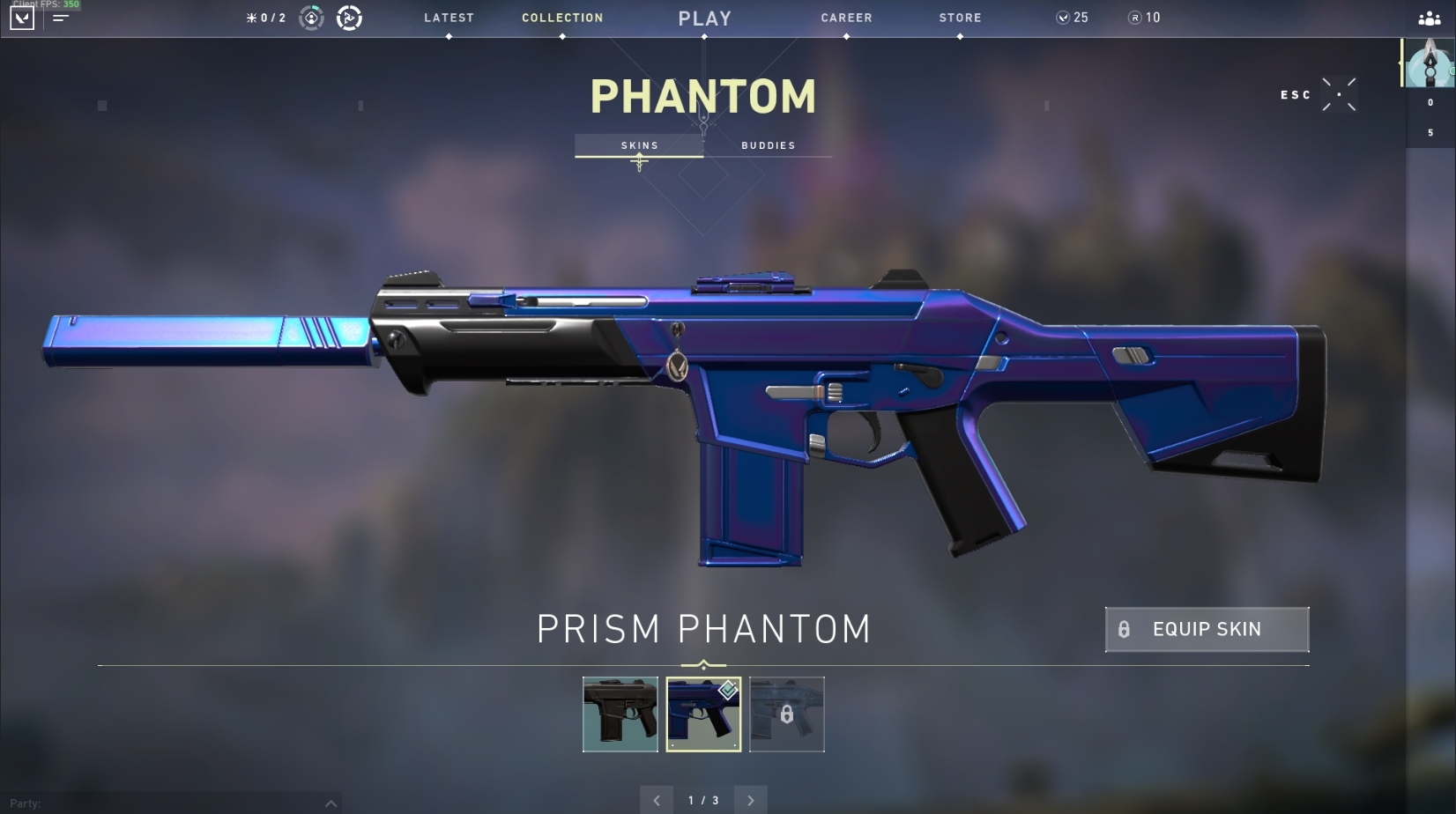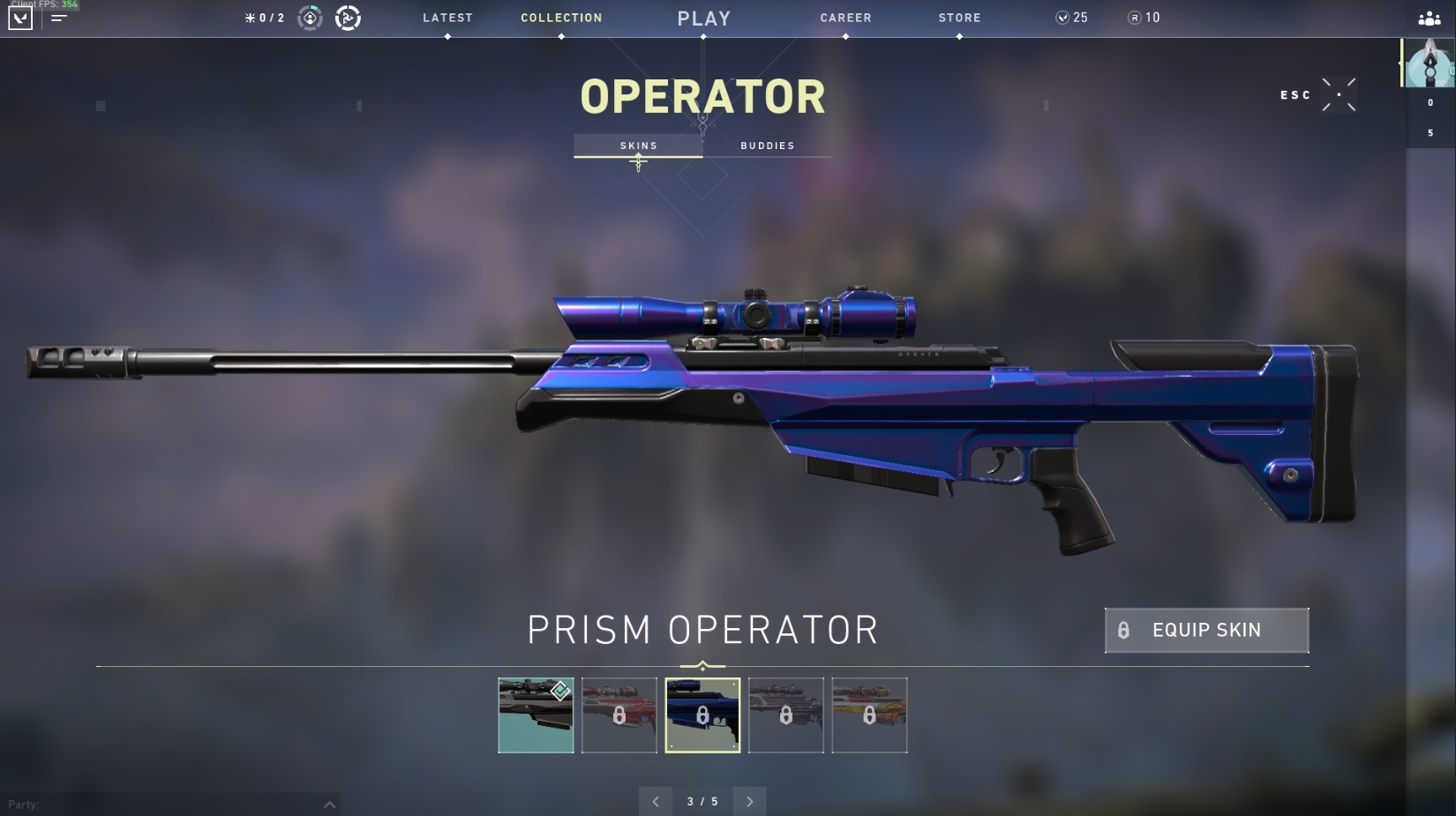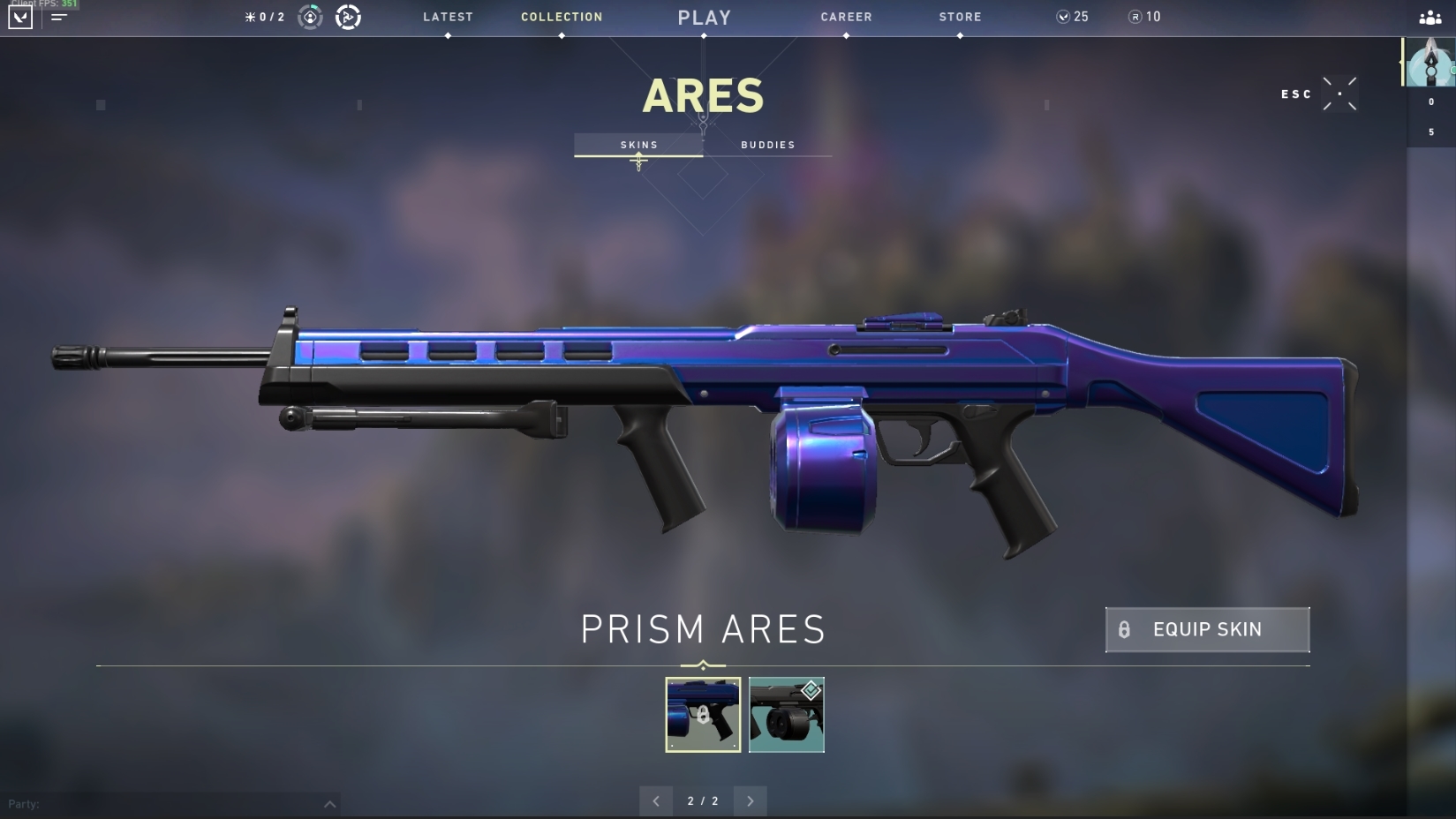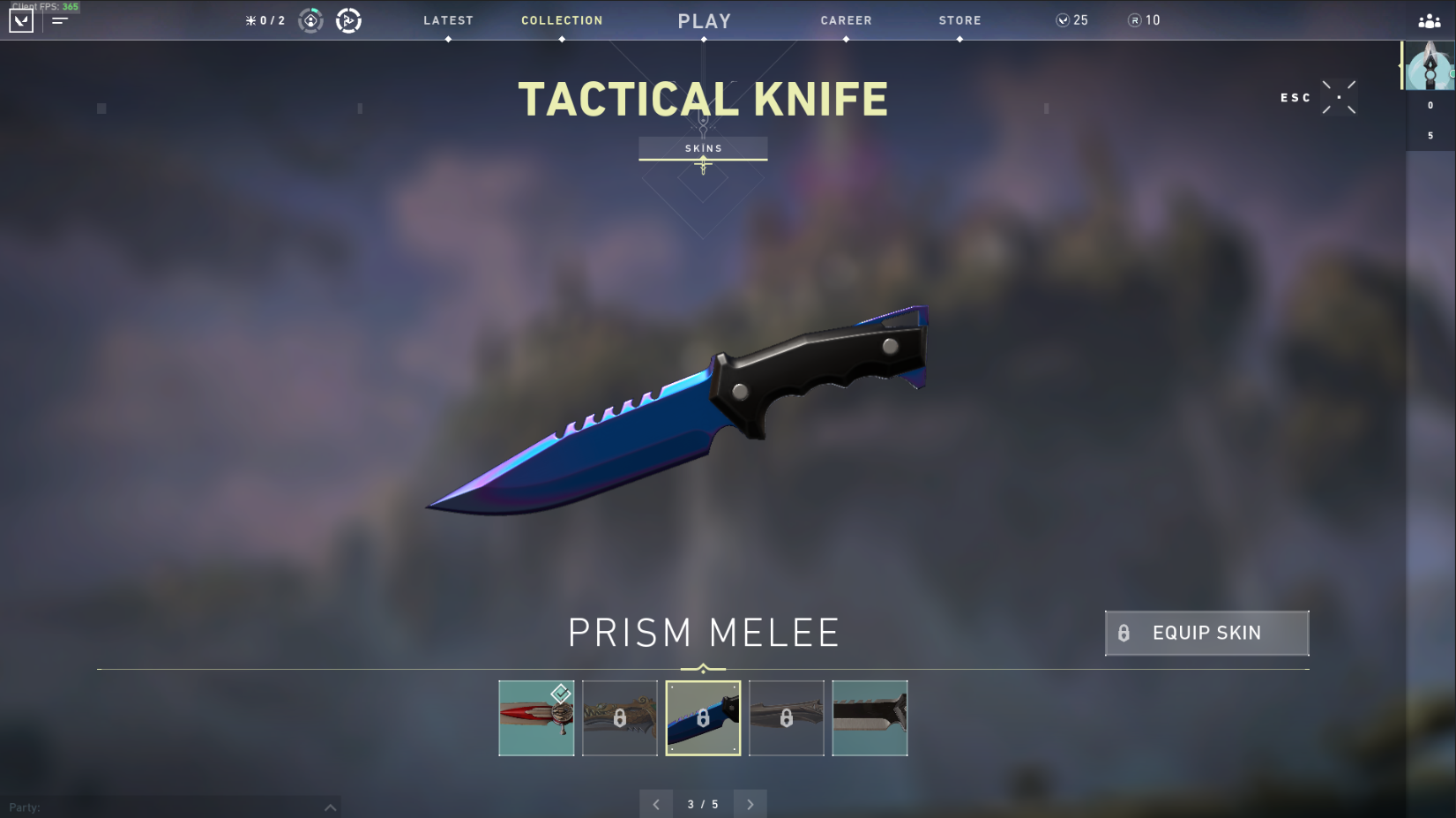 Luxe Bundle – 4,375 Valorant Points
The Luxe Bundle also contains six weapon skins but is significantly cheaper than the Prism Bundle. However, this is mainly because each Luxe weapon skin comes with three upgradeable versions that cost 15 Radianite Points each. There's the standard red to start, then blue, camo, and gold.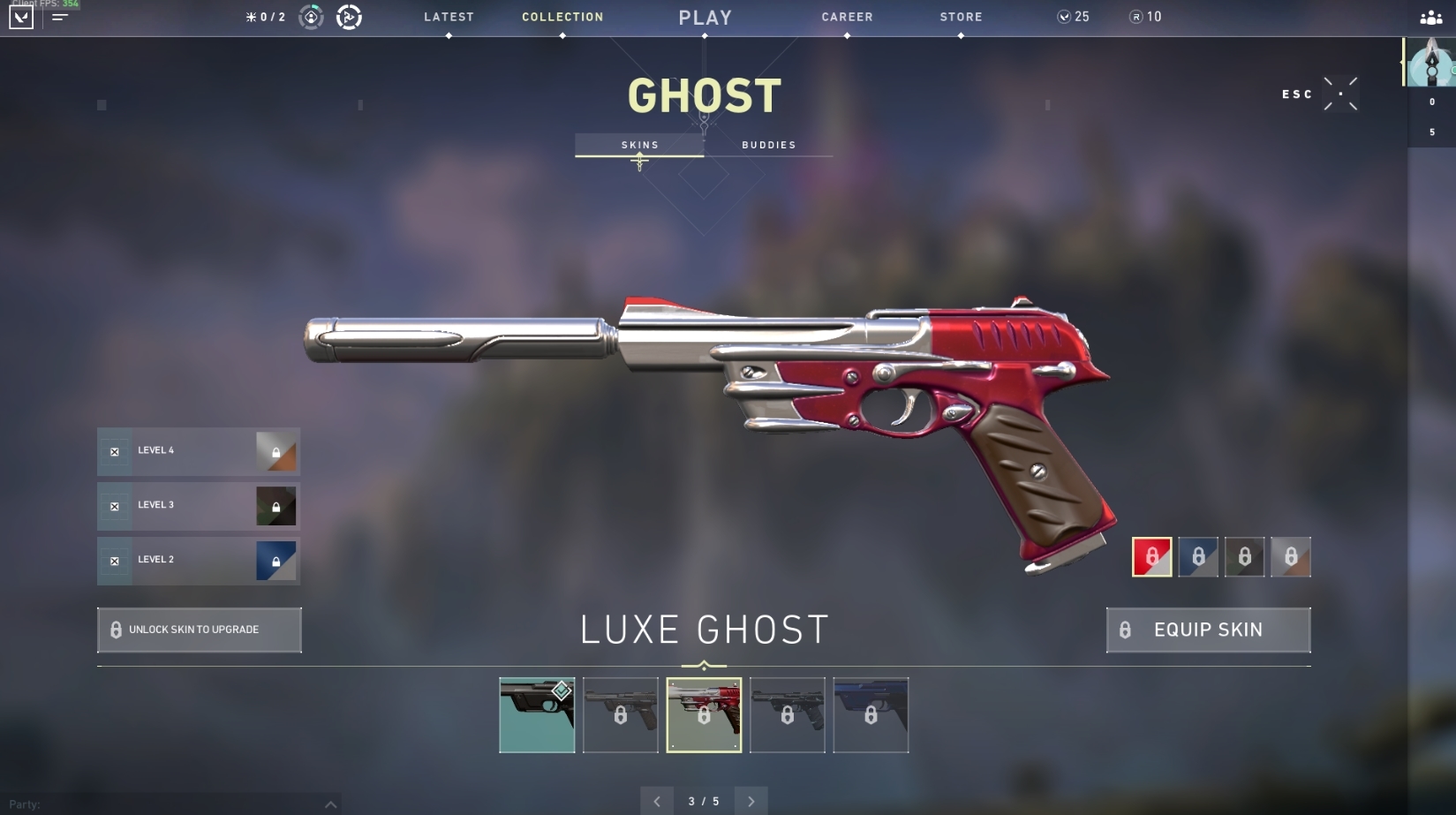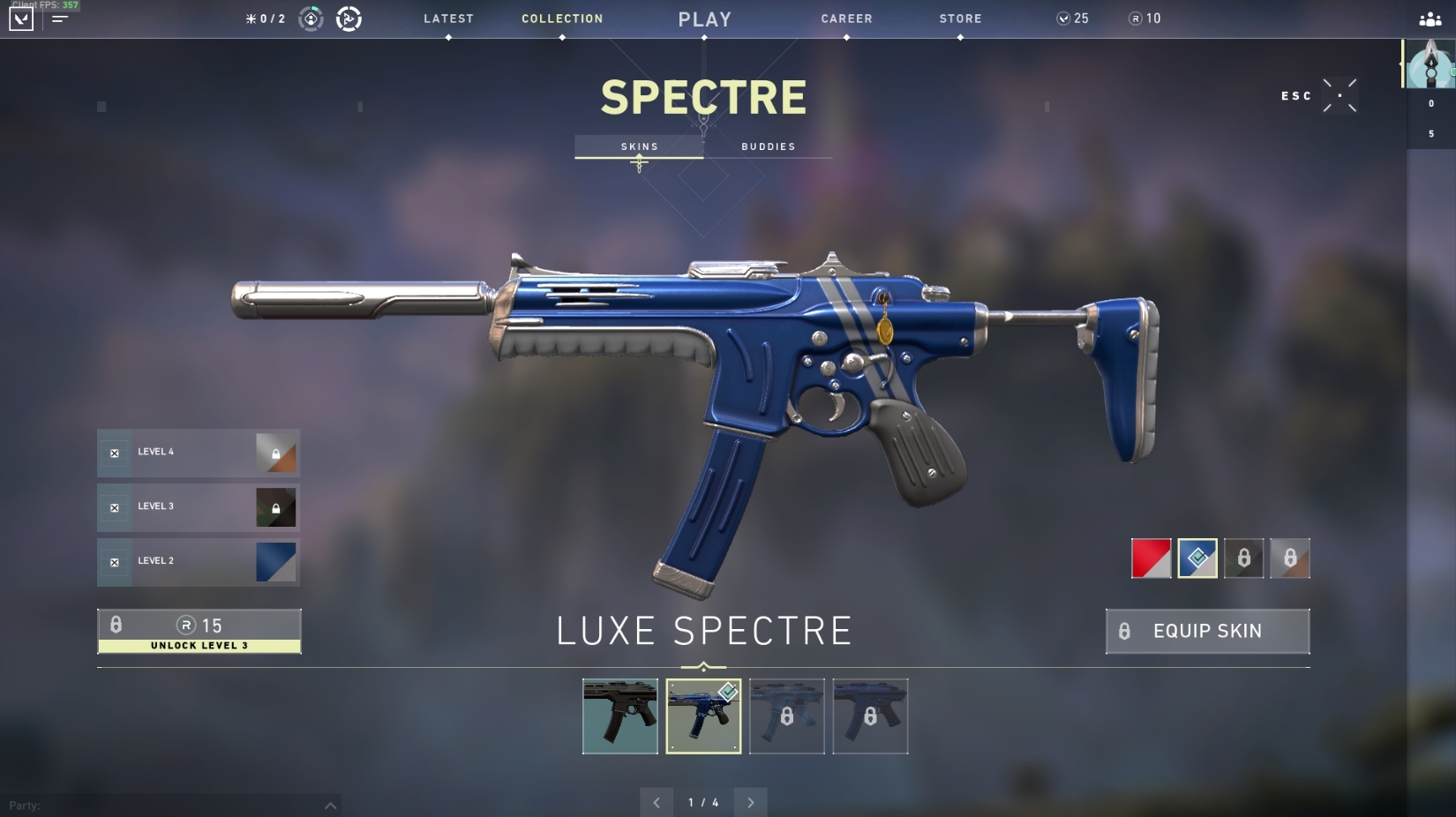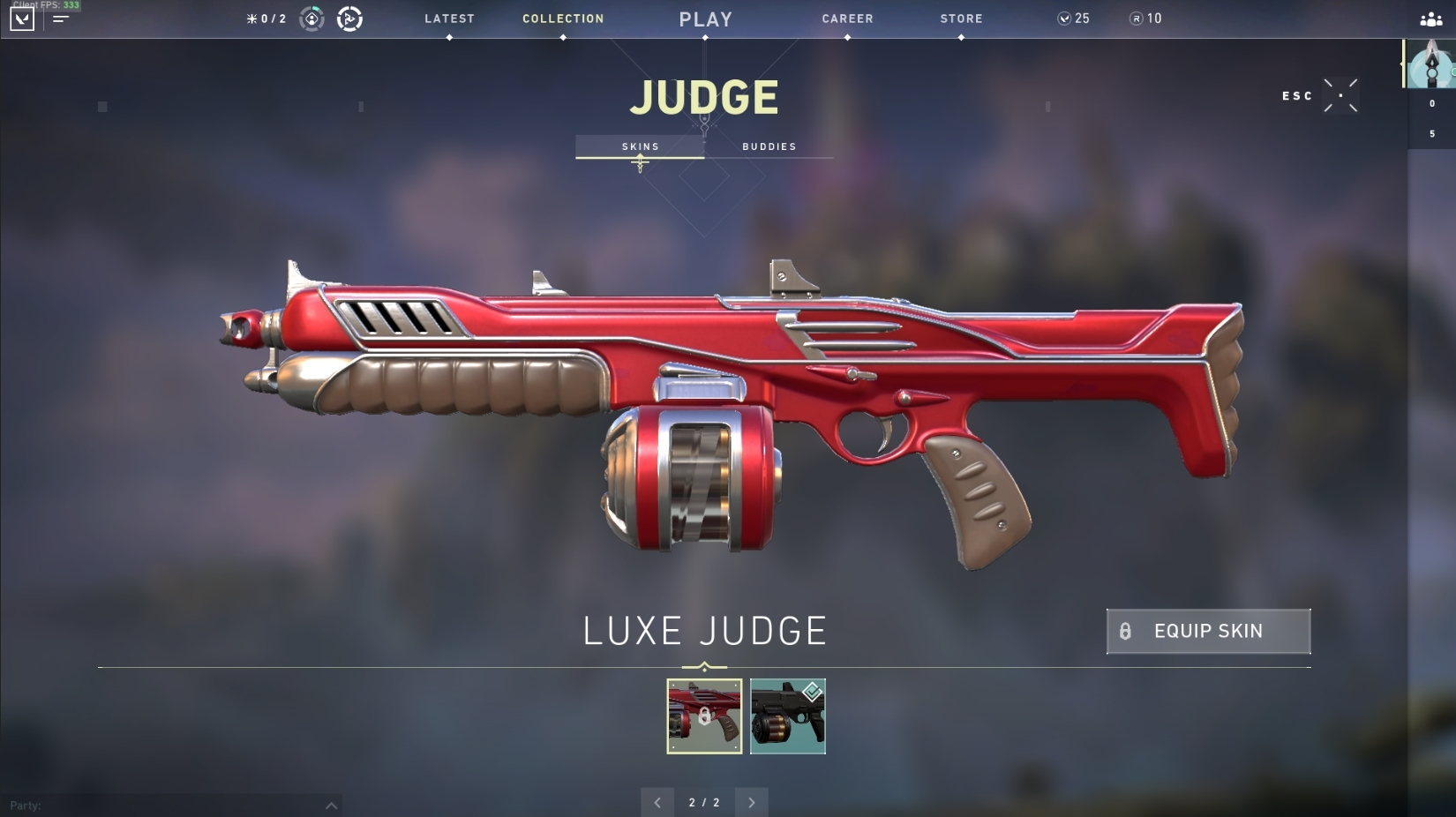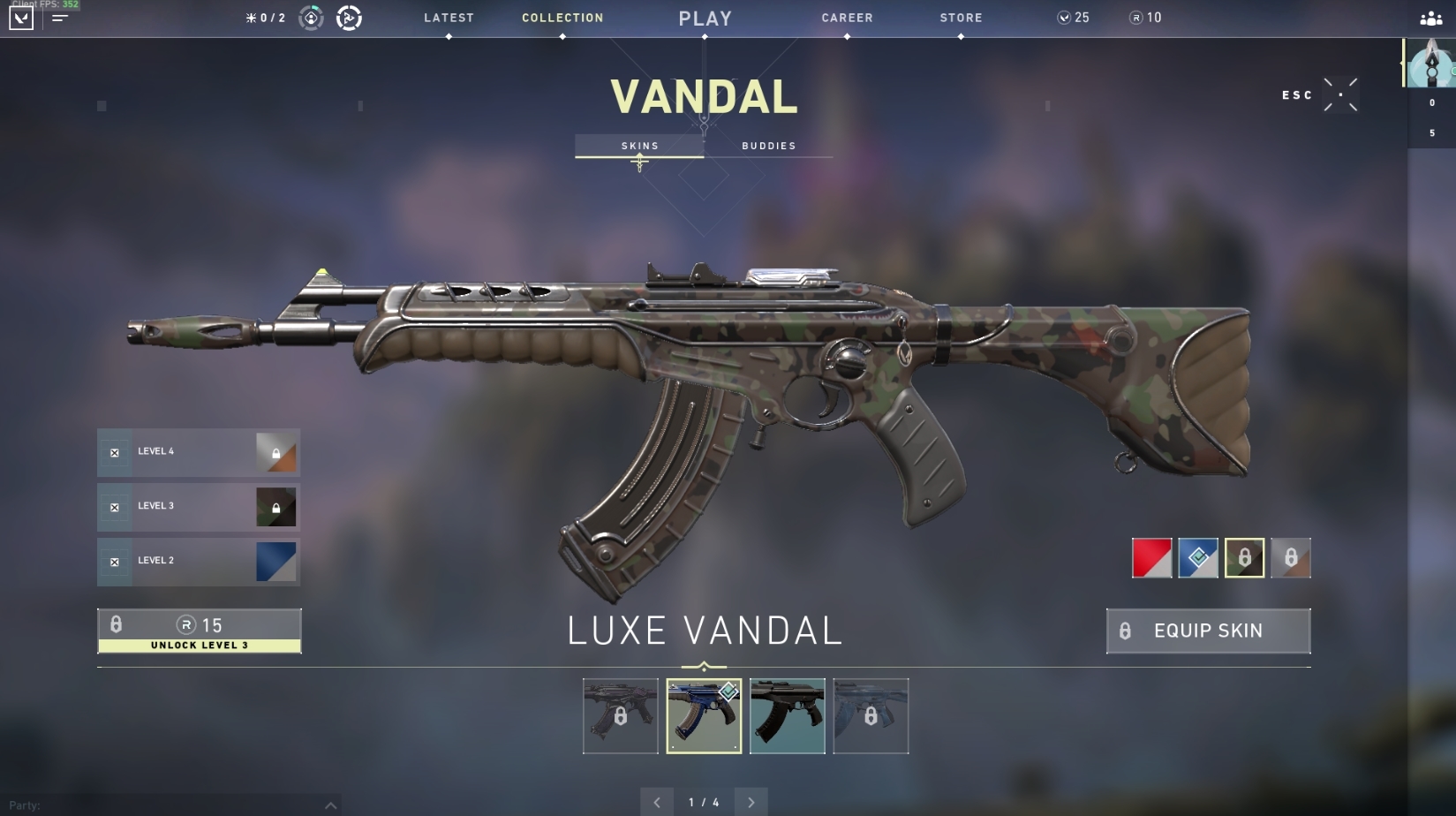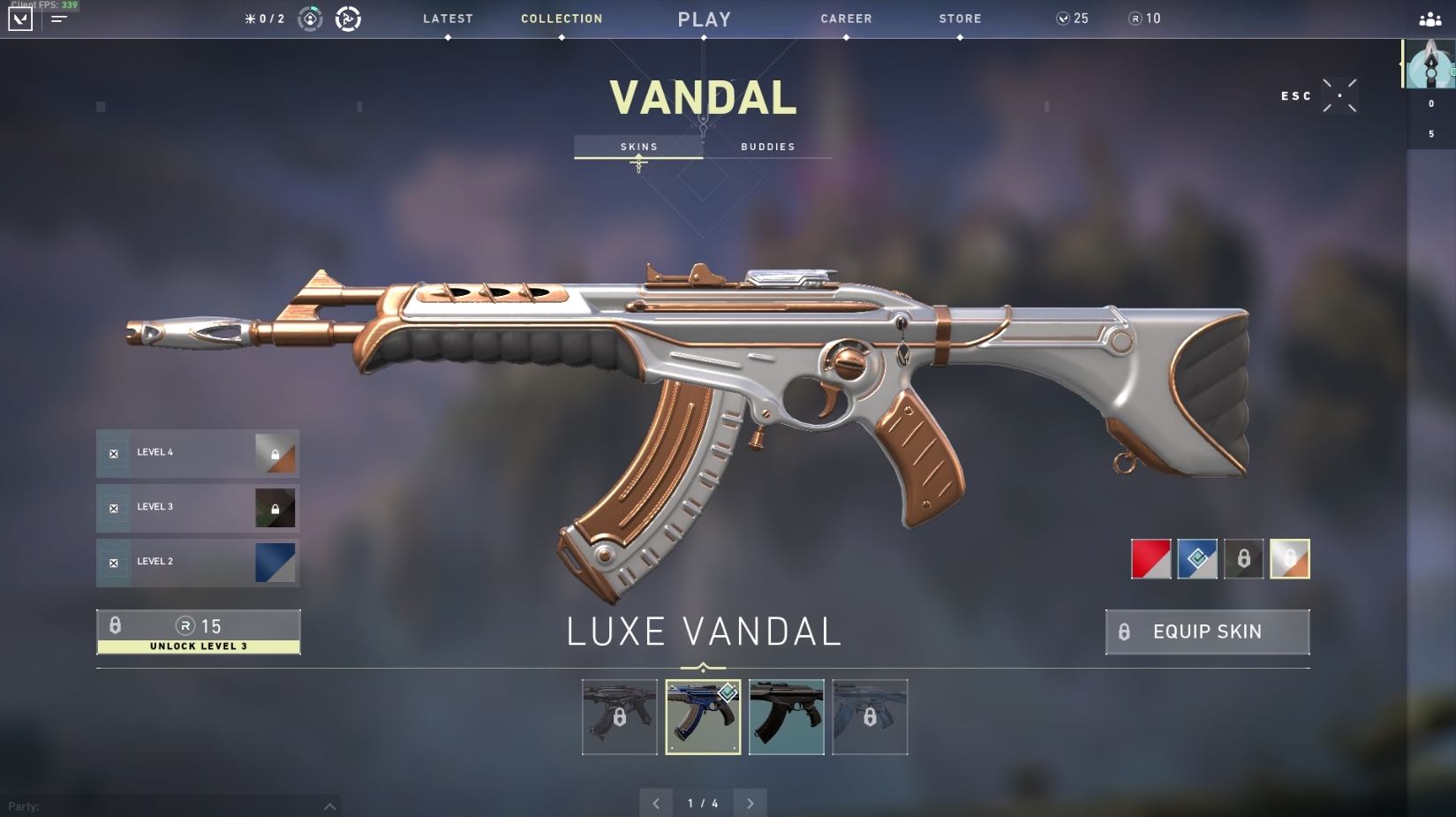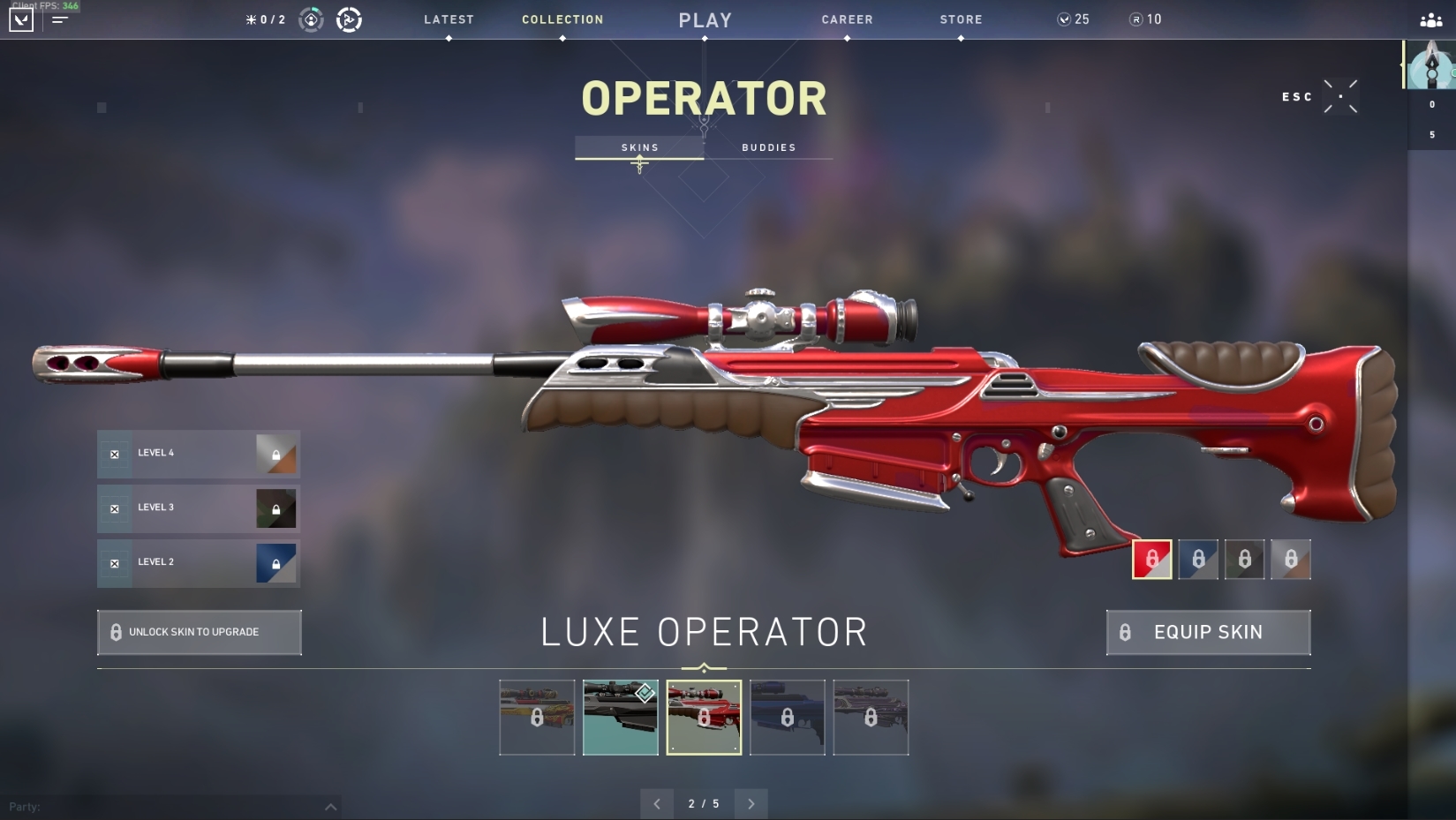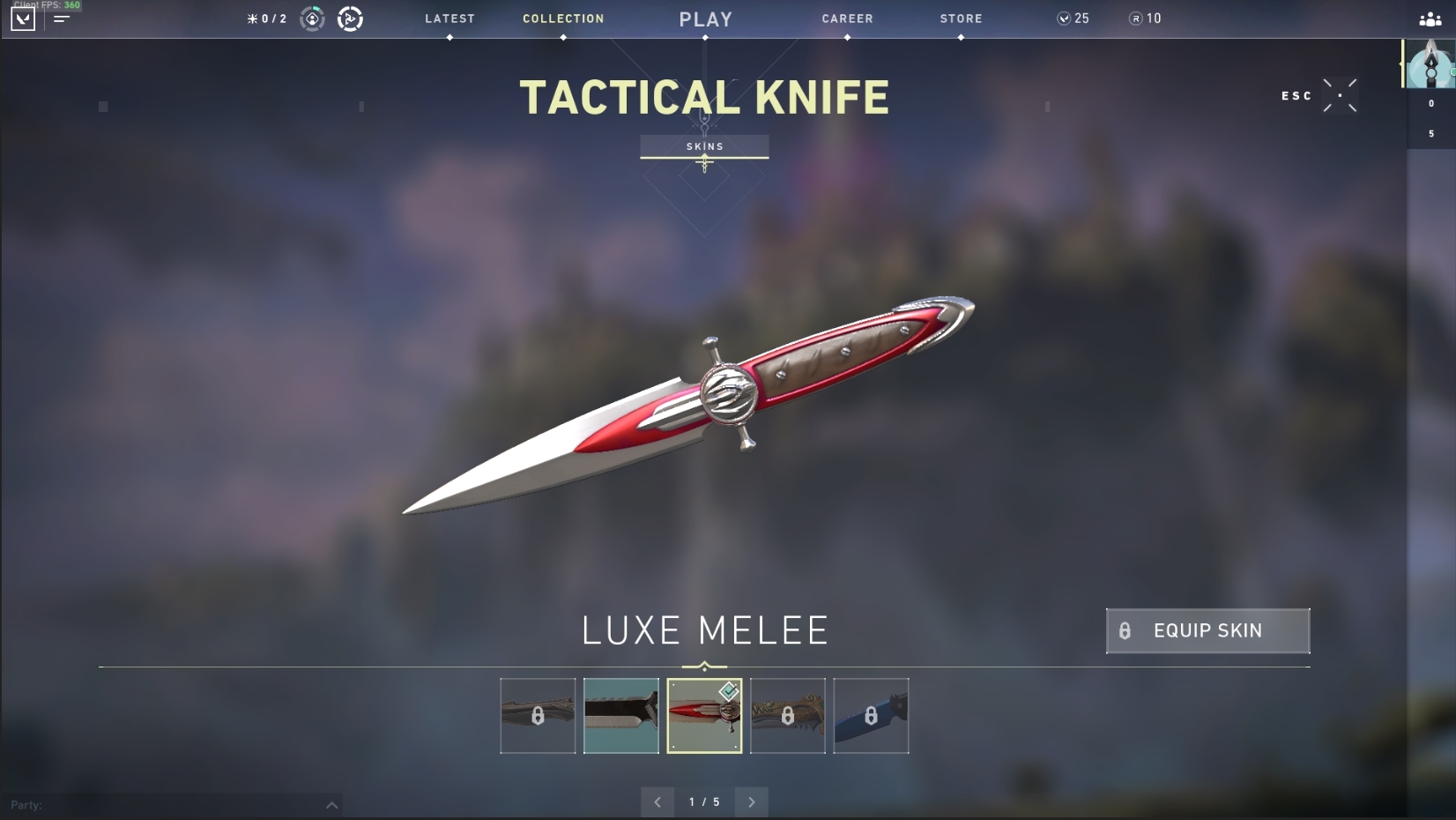 Reaver Bundle – 5,325 Valorant Points
Coming in at a price point between both Luxe and Prism, the Reaver Bundle costs 5,325 Valorant Points. However, this collection only sports four skins but they also can be evolved with Radianite Points. There are three different levels for each gun that cost 10 Radianite Points apiece. If you want to buy Reaver skins individually, the guns will cost 1,775 Valorant Points and the Knife will cost 3,550 Points.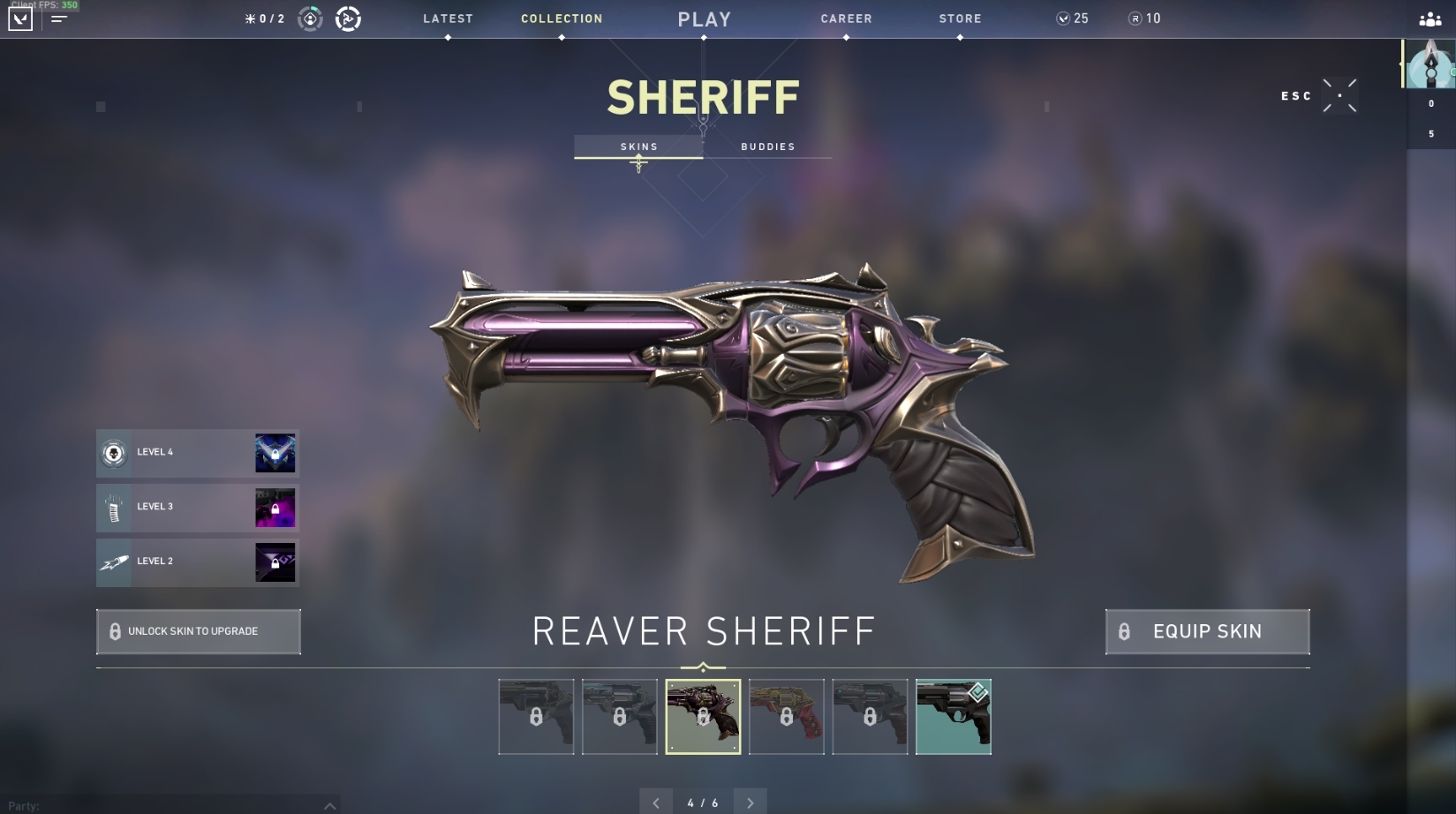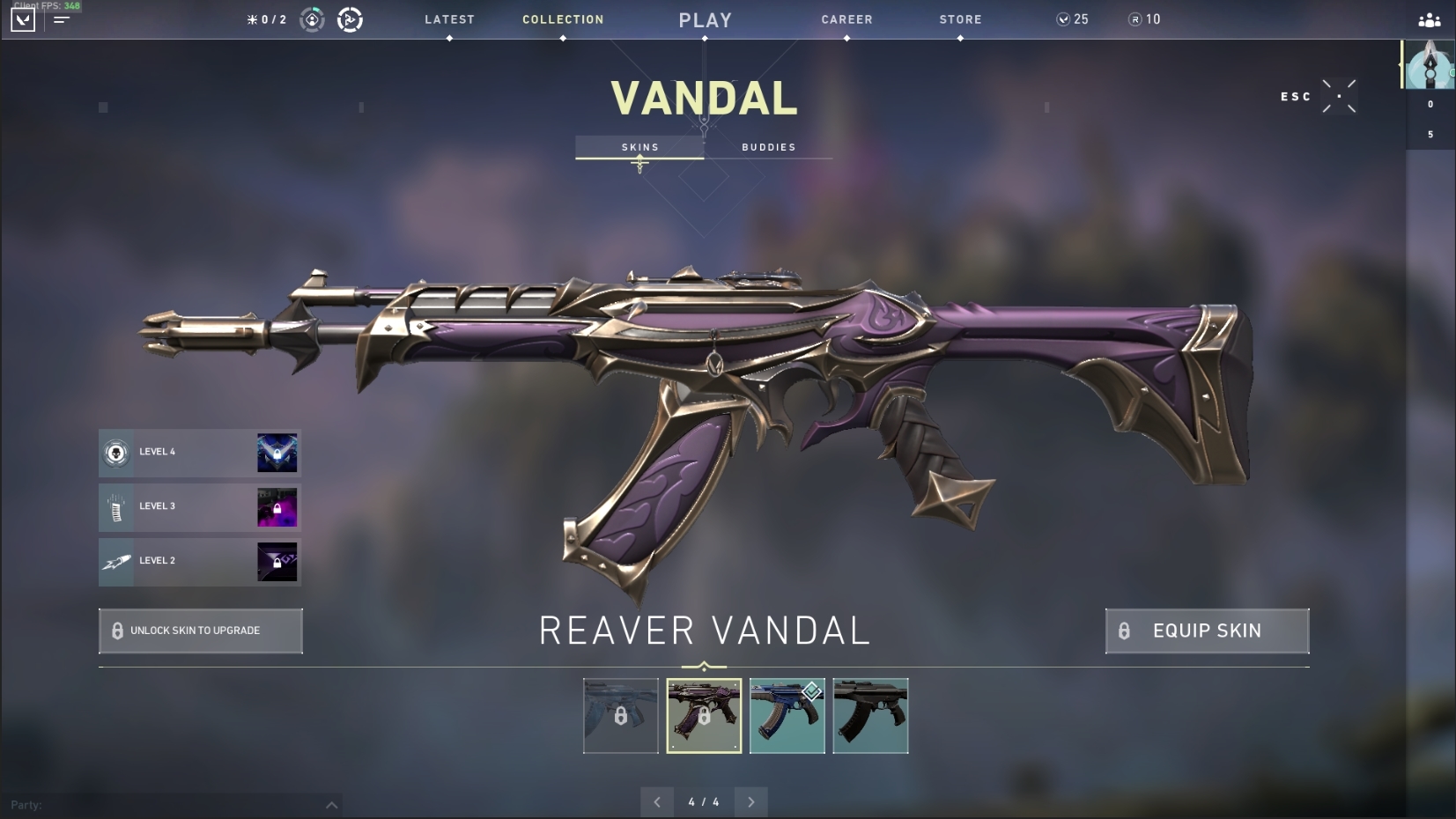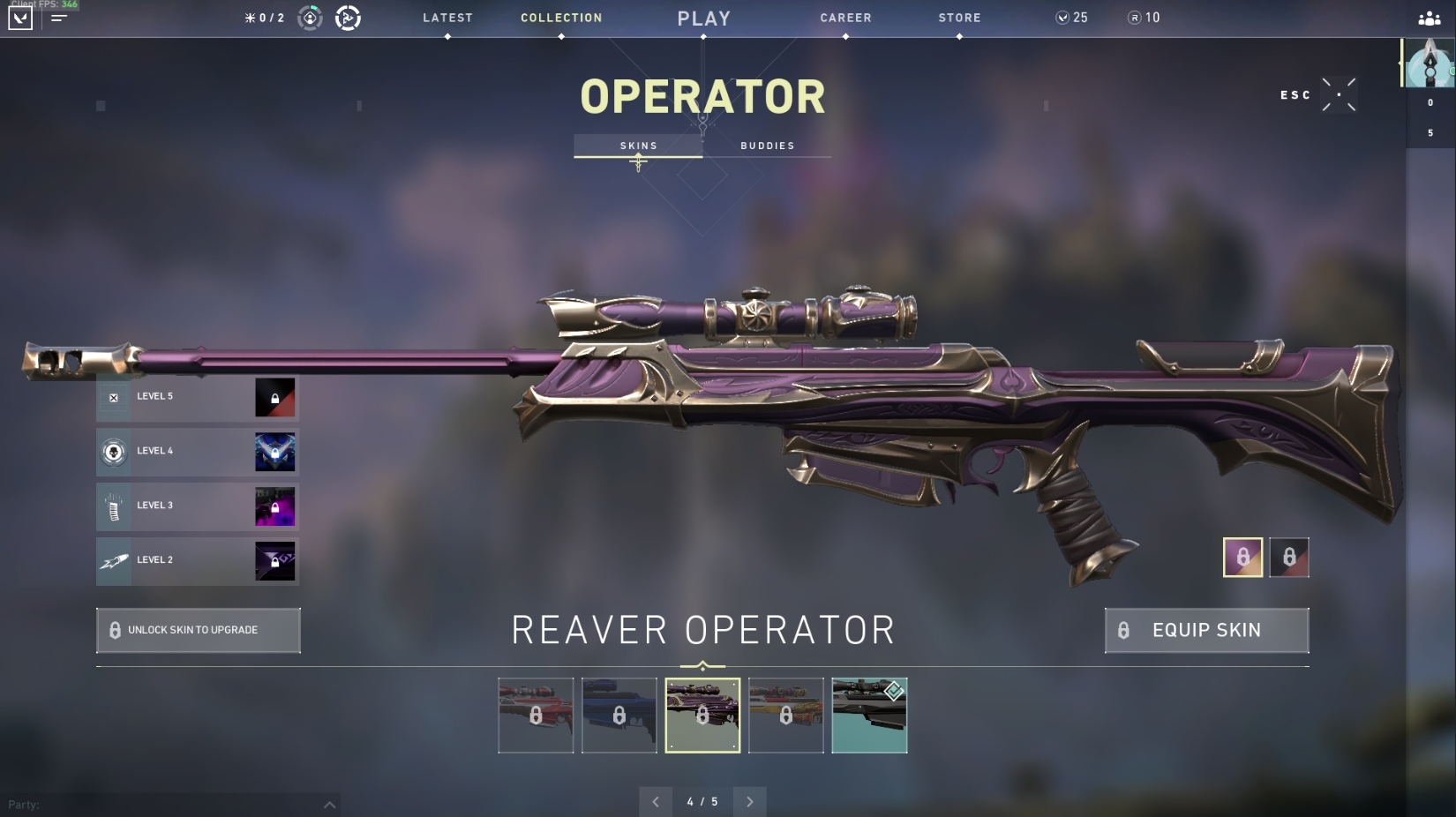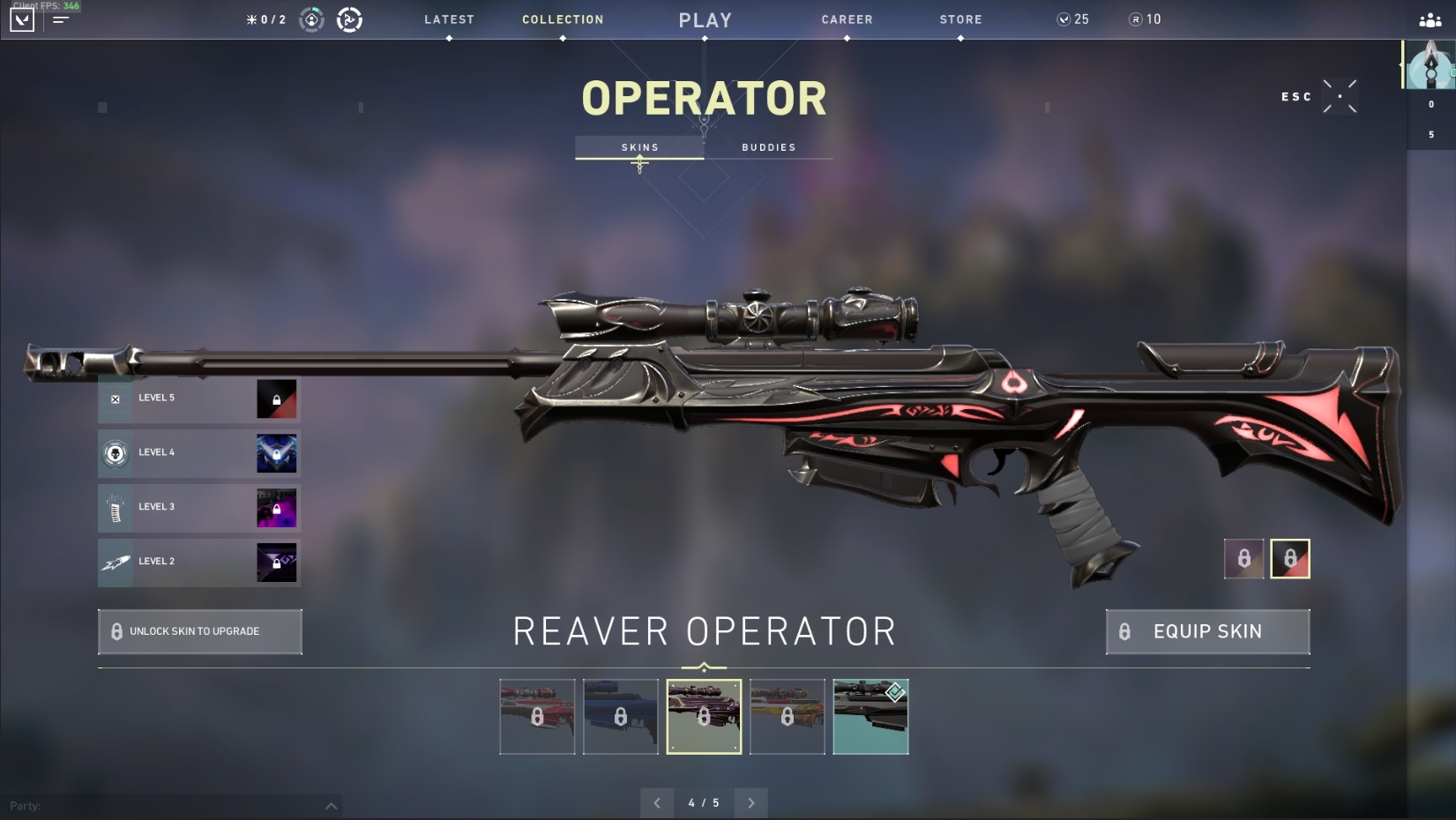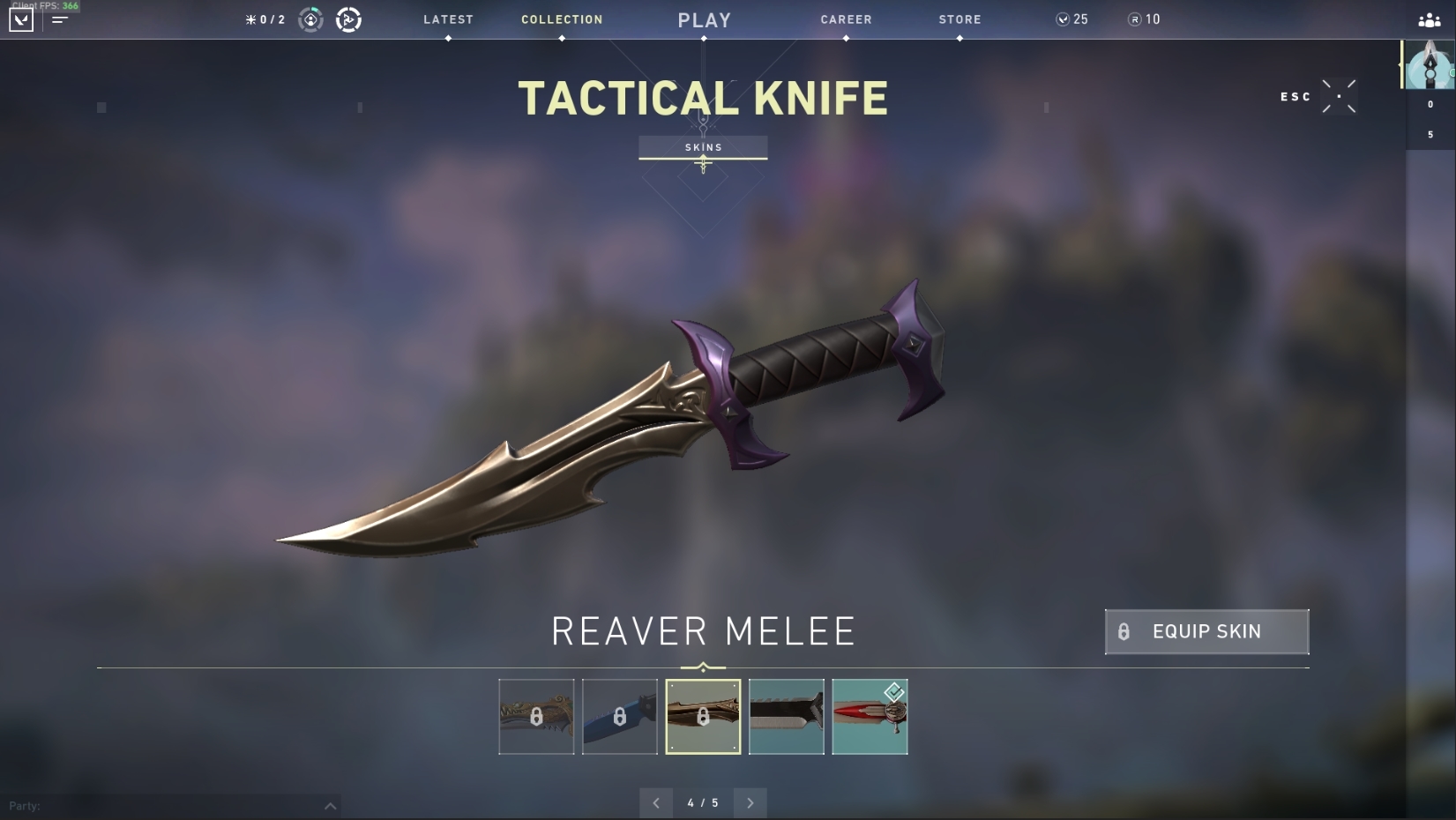 Ronin weapon skins – 875 Valorant Points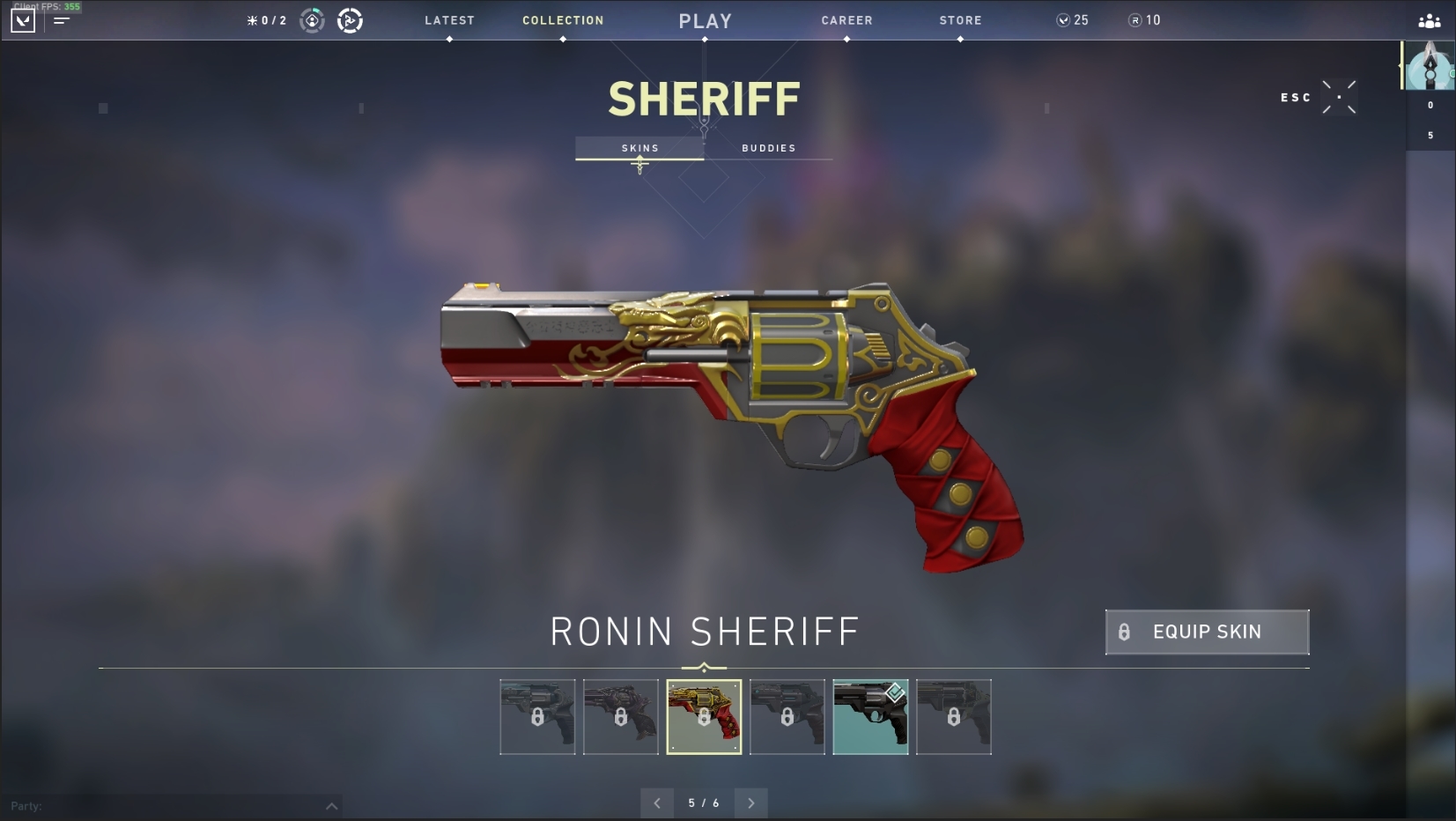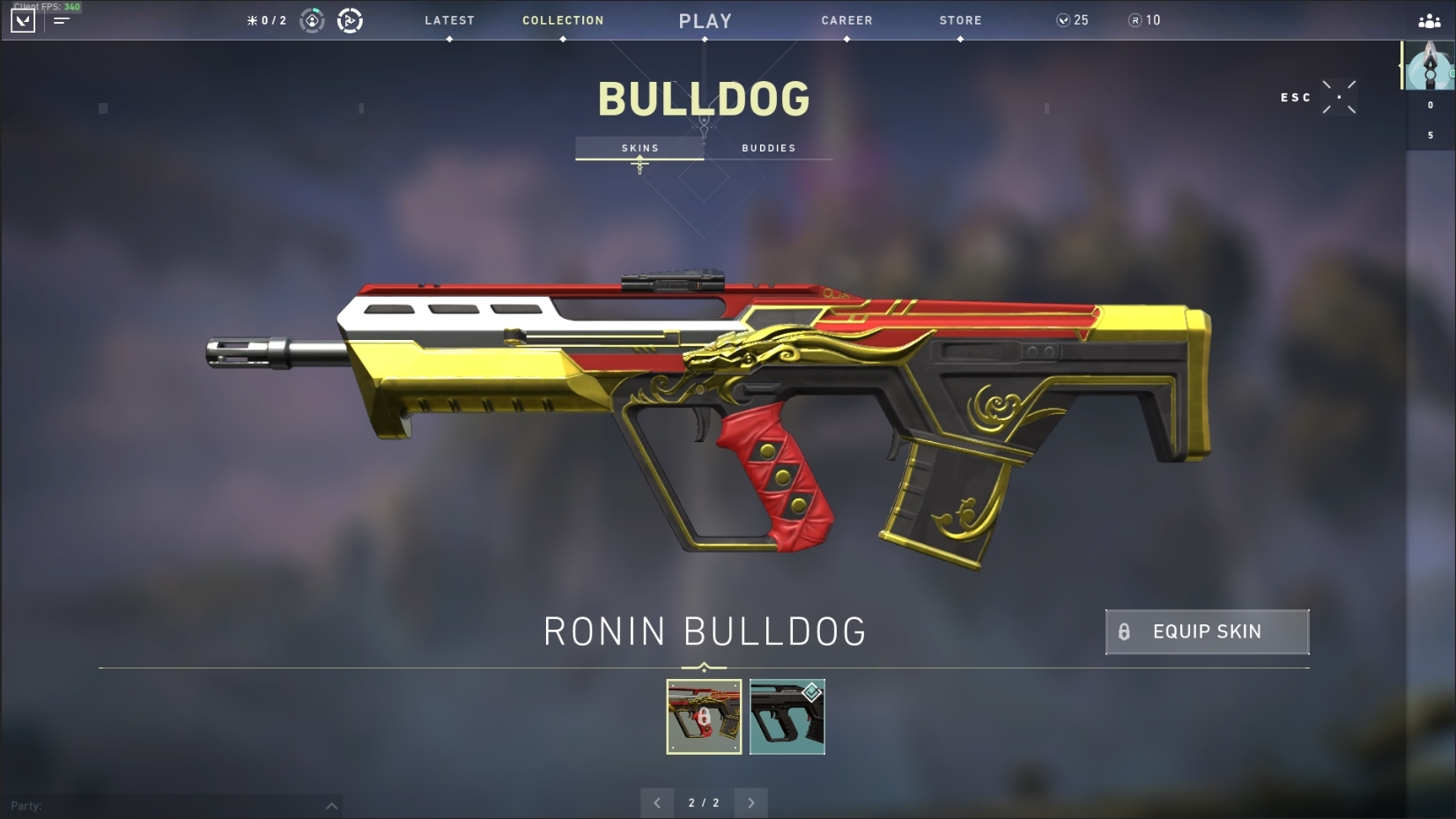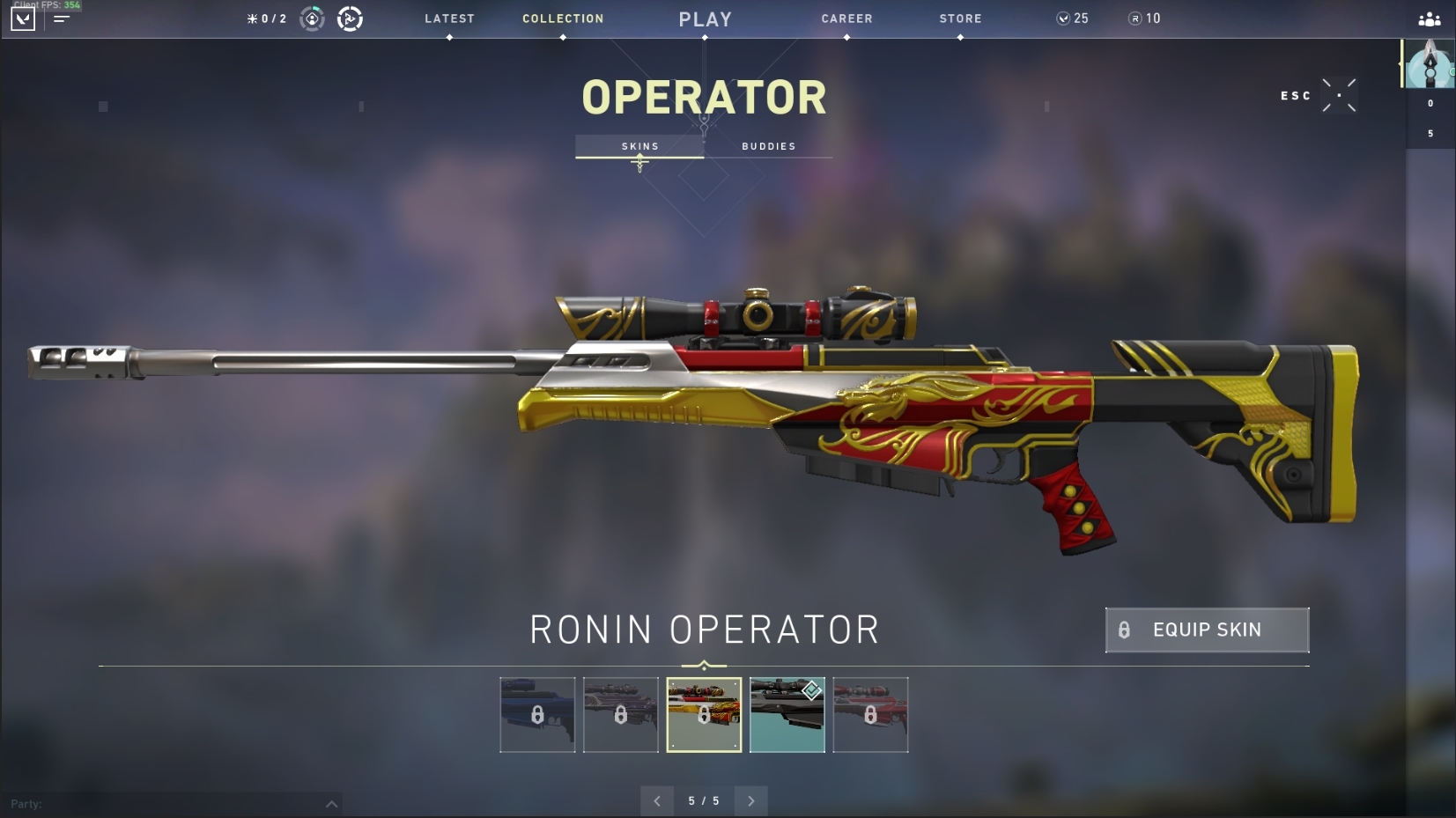 Avalanche weapon skins – 1,275 Valorant Points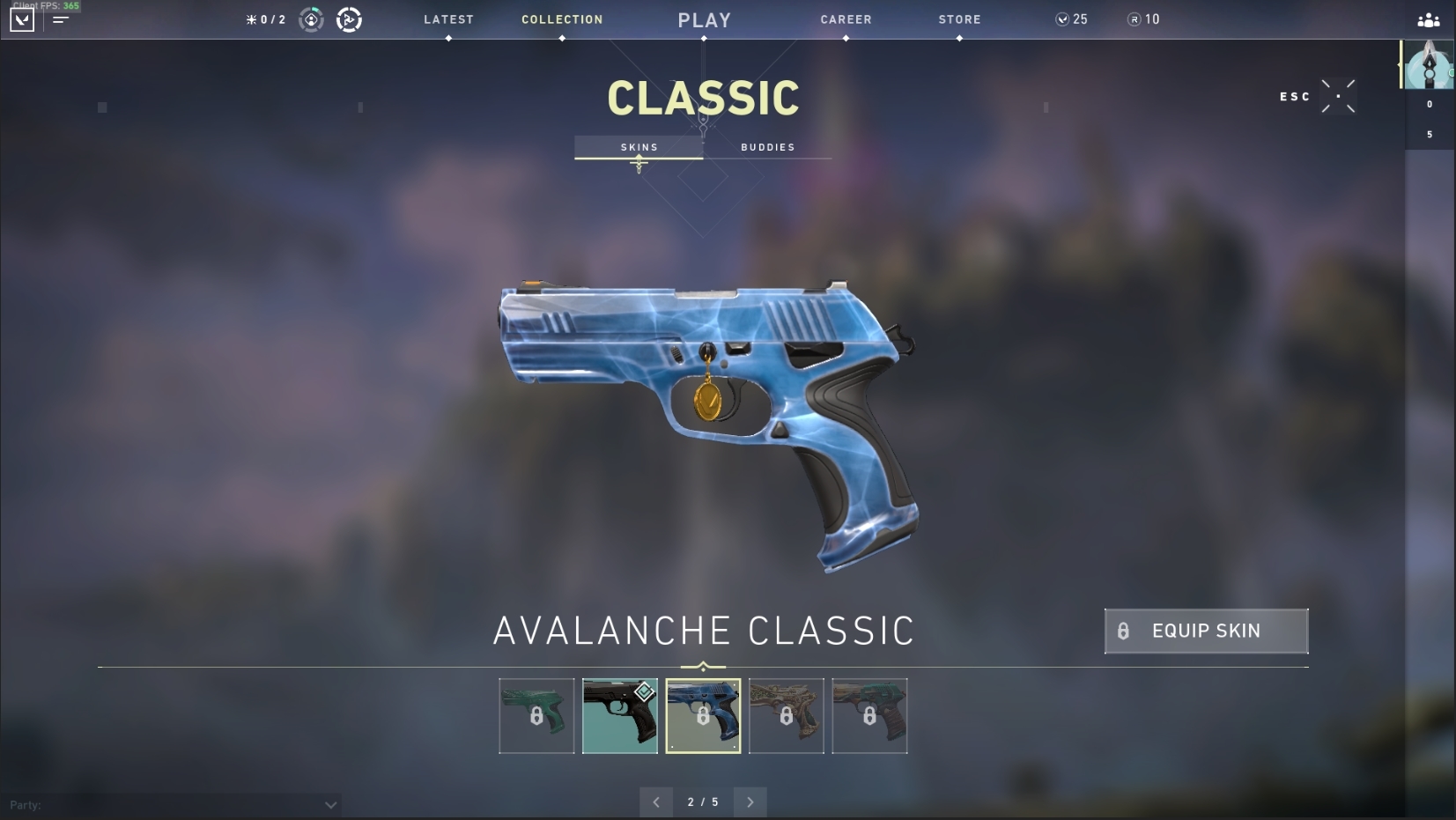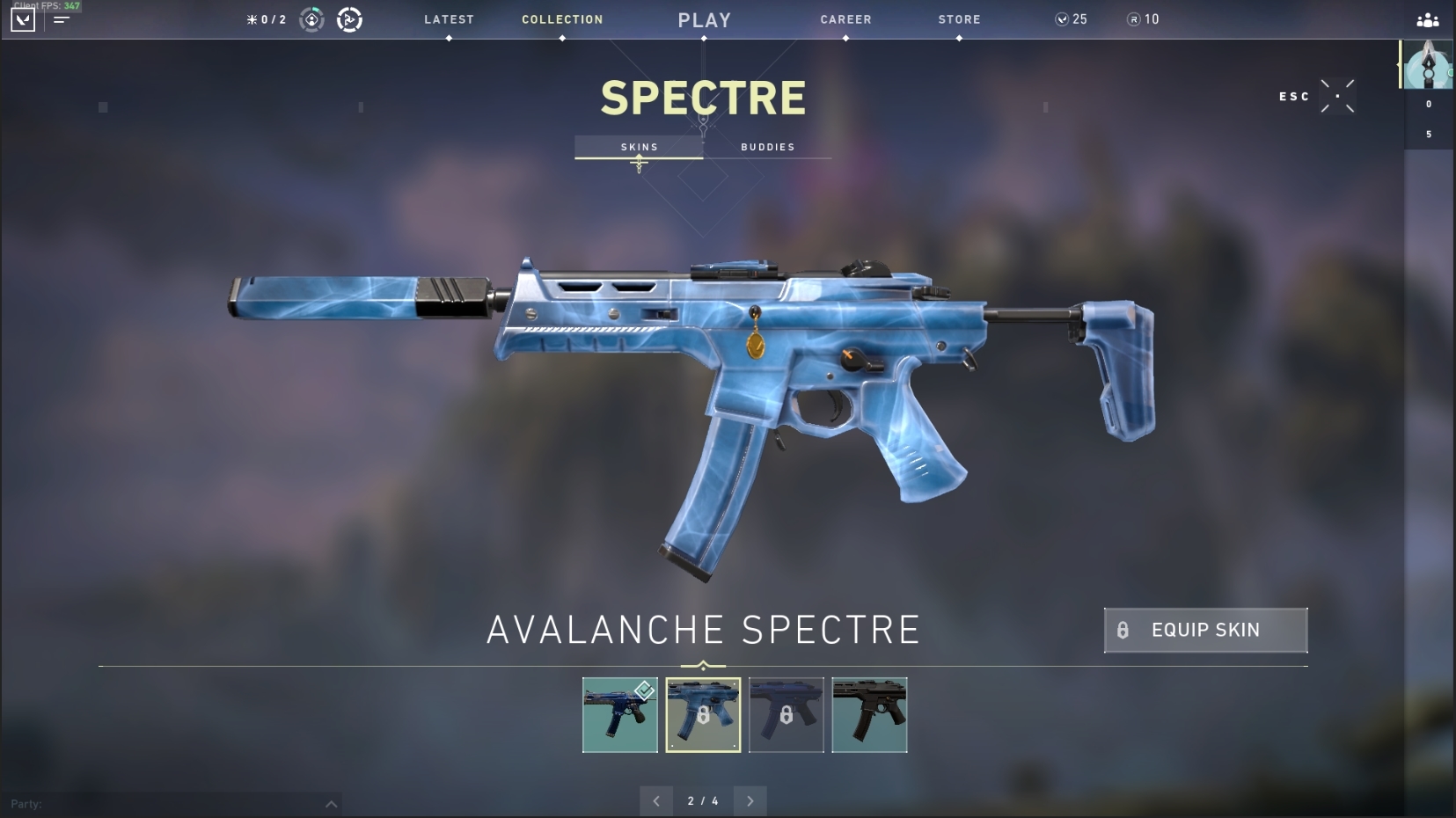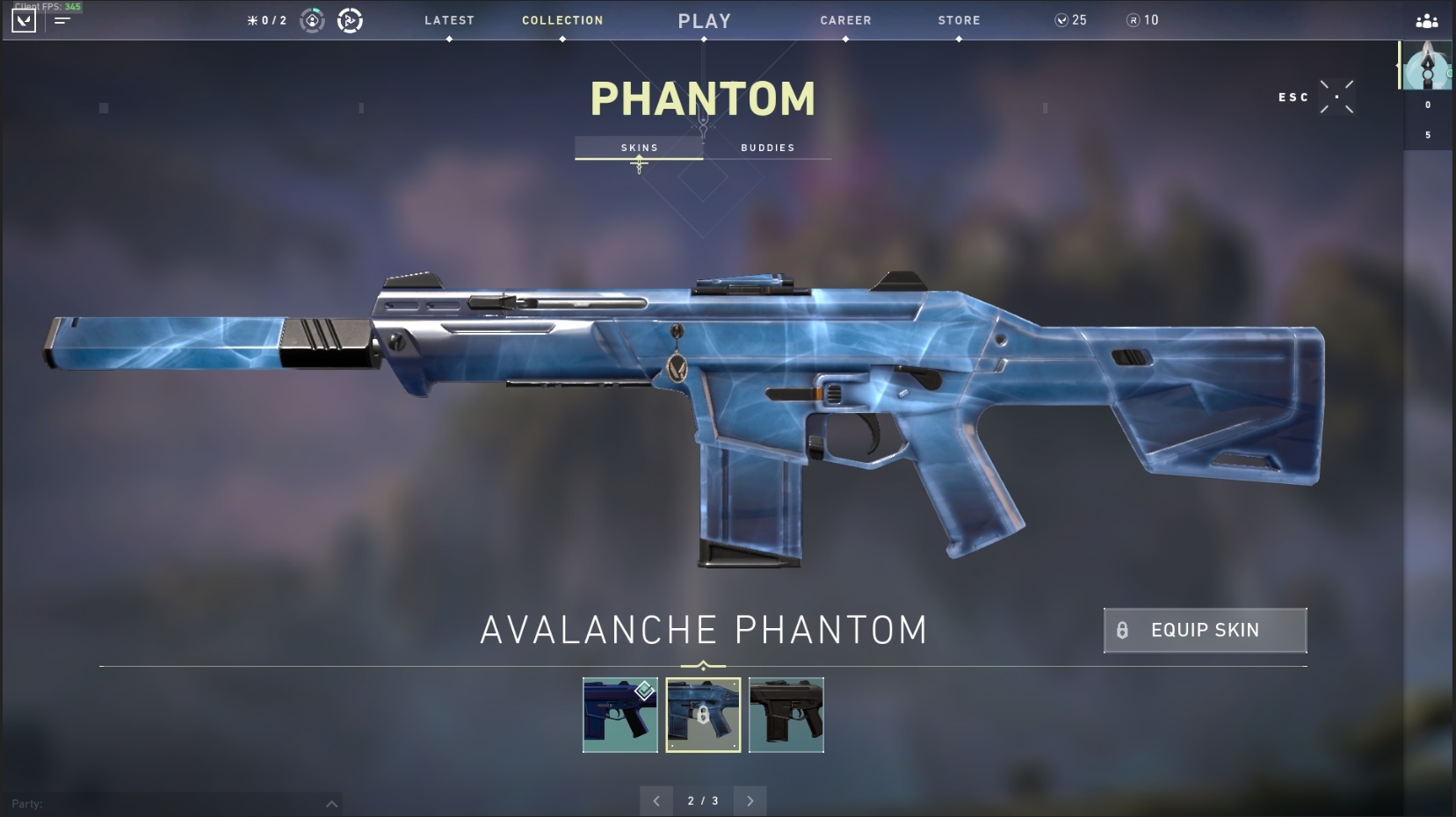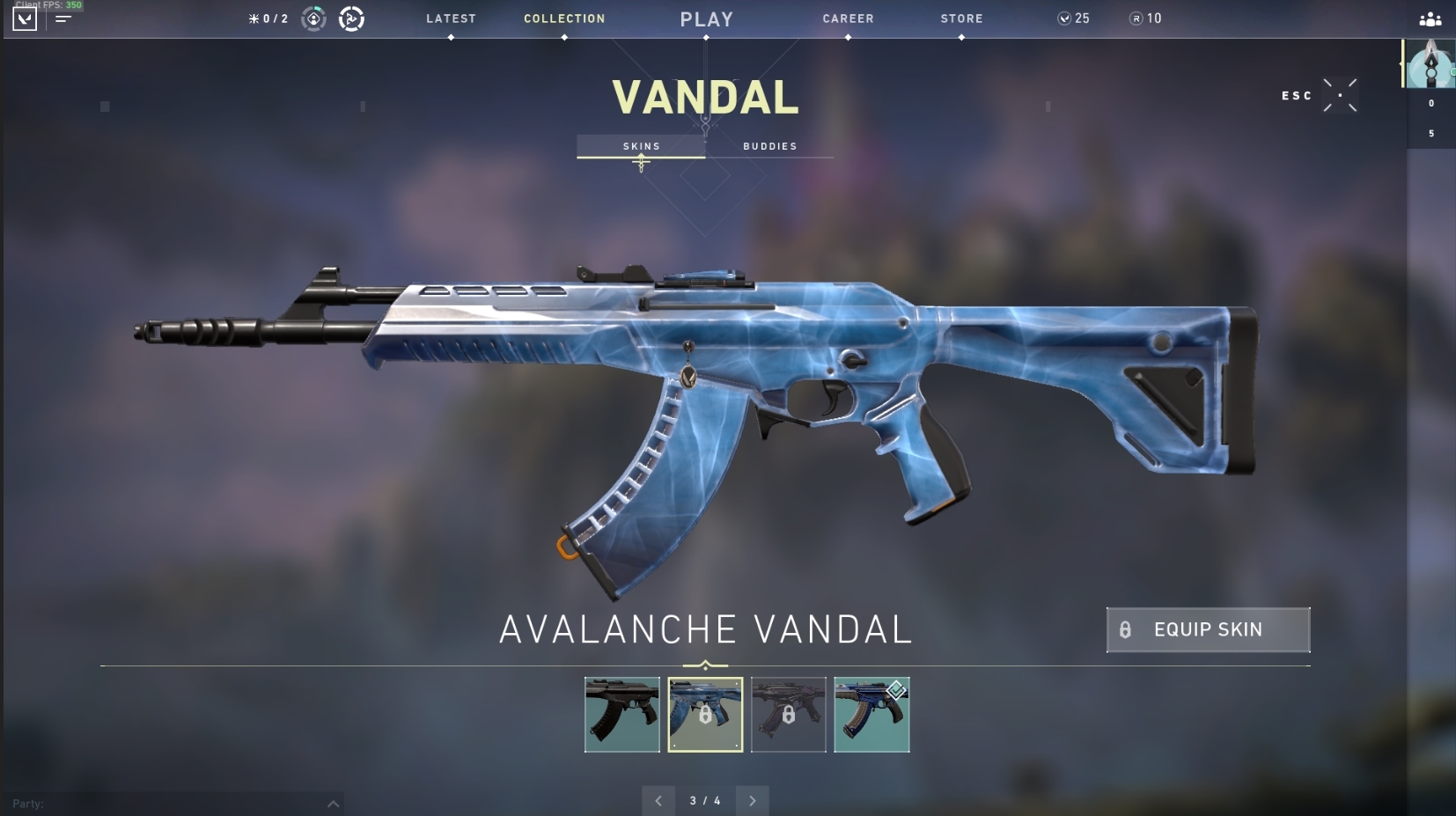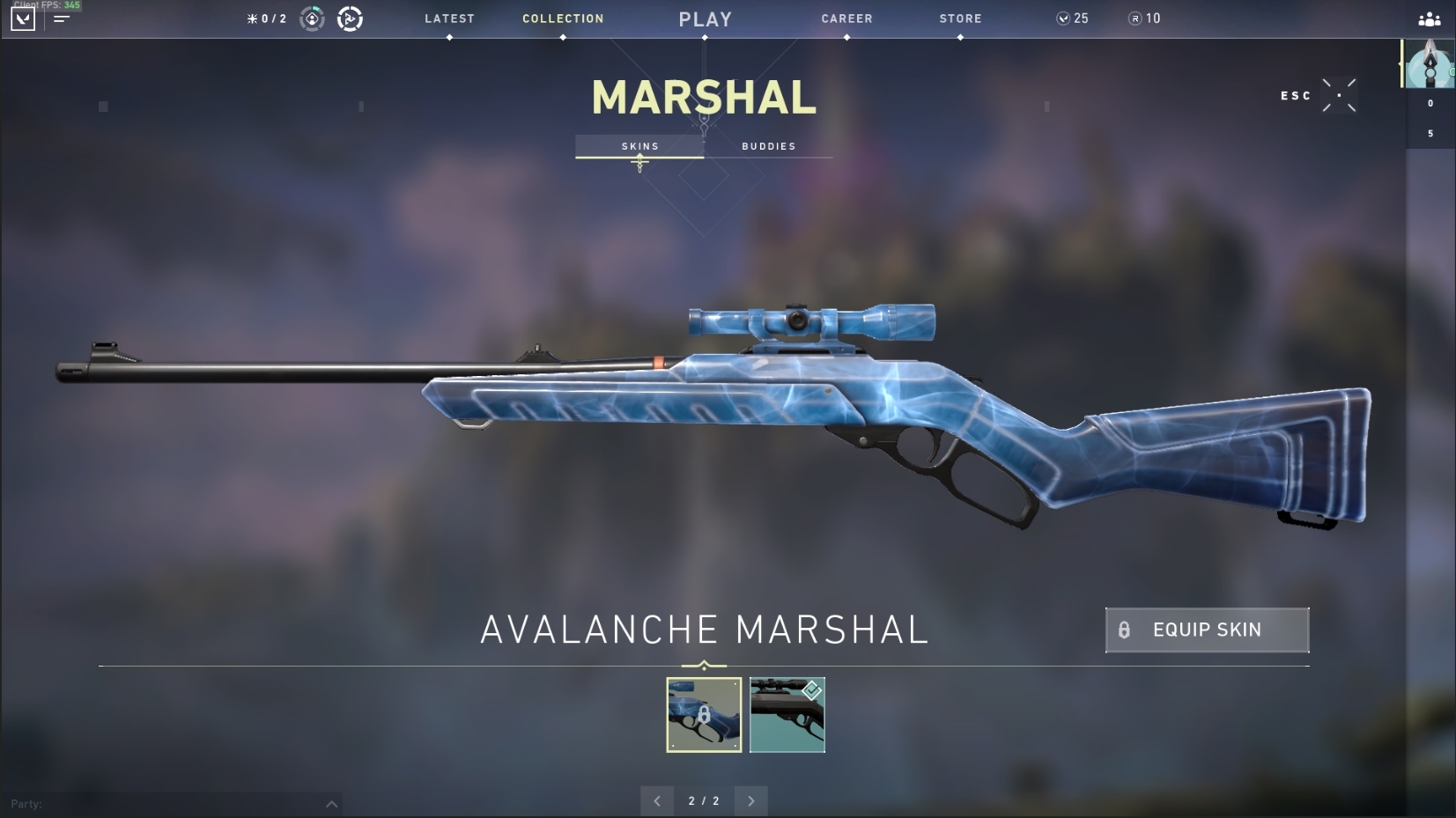 Imperium weapon skins
There are two weapons with Imperium skins, the Classic and Knife. The Classic skin costs 1,275 Valorant Points and the Knife costs 2,550 Valorant Points.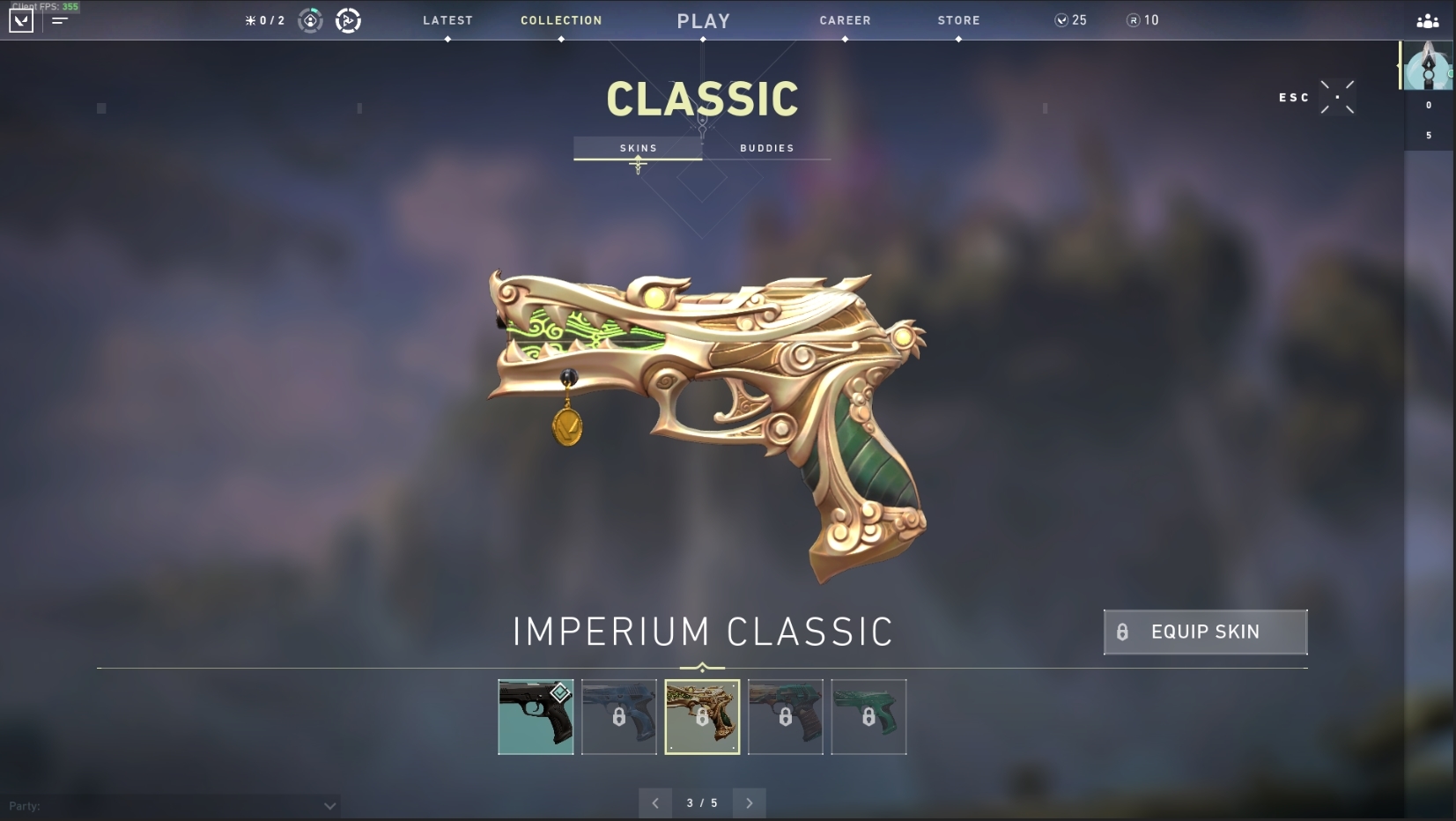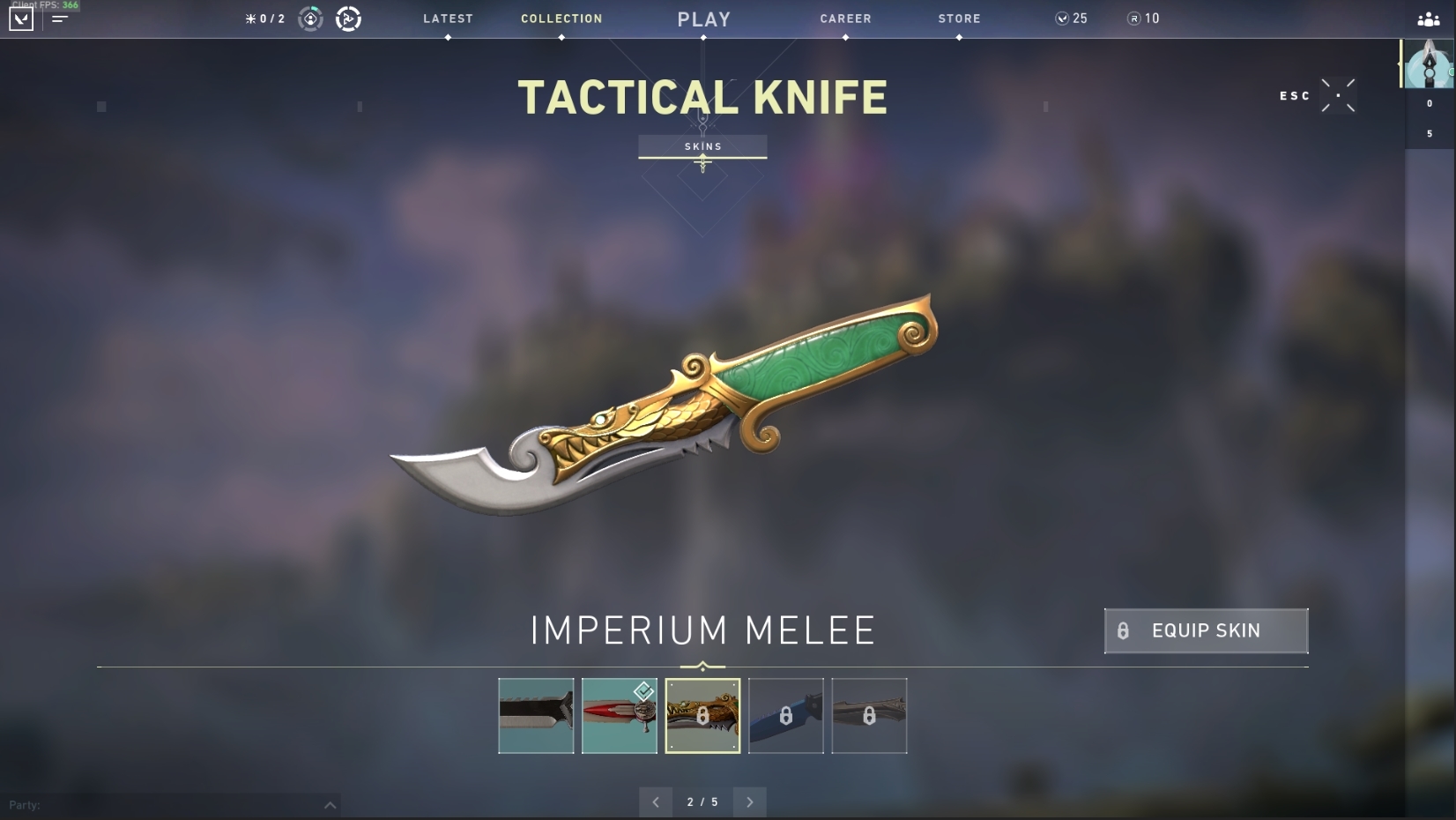 Agent Contract weapon skins
Lastly, there are secondary weapon skins for each Agent. These can be earned by getting to Level 8 on a specific Agent contract, which can be activated in the "Collection" section of Valorant's menu.