10 games to play before Ghost of Tsushima
Master more than just the way of the Ghost.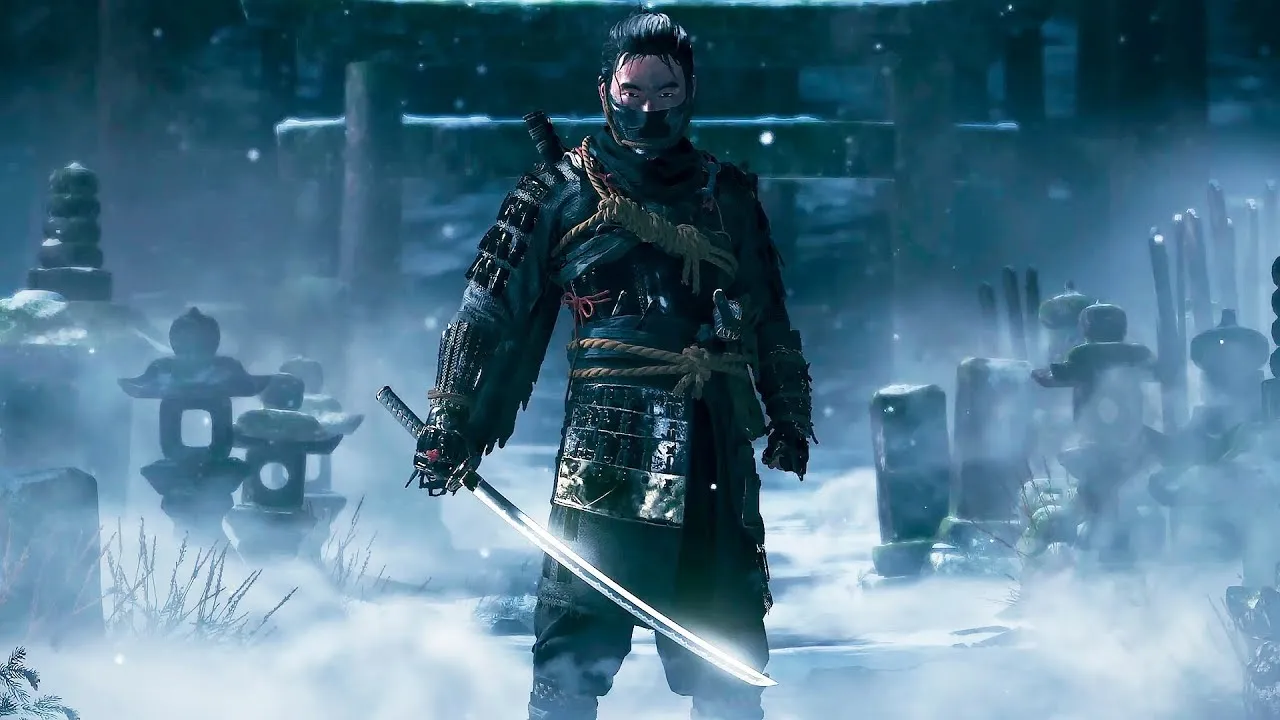 Sucker Punch's PlayStation 4 exclusive, Ghost of Tsushima undoubtedly delivers players a brand new experience in the form of a cinematic-centric open-world samurai war story. Don't expect this game to give you a laugh, though, as the dark, murky revenge tale finds inexperienced thirteenth-century Japanese soldier Jin Sakai mastering the way of the Ghost, with his heart set on eliminating Mongolian forces from his beloved Tsushima Island.
In the game, we find Jin using a swarm of tactical abilities and fighting styles that will allow the player to play their very own way. However, the swordplay is quite realistic and gruesome, as only a few swipes of the enemy's blade could mean Jin's demise. In truth, there are not too many games that pay homage to the actual life of a samurai, whether it is by the precision of the sword or excessively detailed and accurate setting. Hopefully, Ghost of Tsushima can jumpstart this trend and give players more experiences in the bleak world of Feudal Japan. In the meantime, those anticipating the game, or weary of its sobering combat, should try their hand at one of these similar titles.
1) Nioh 2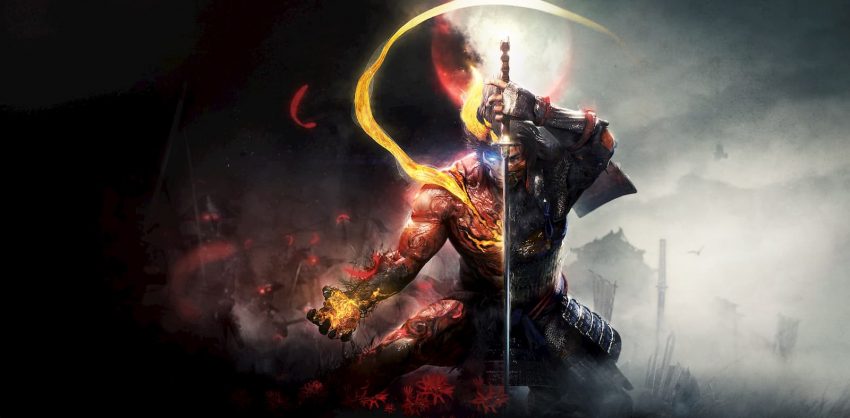 Only a few months before Ghost of Tsushima came a title that most hardcore gamers thought of when sparking interest for Sucker Punch's latest entry. Unlike Ghost, however, Nioh 2 does not have a difficulty setting. Do not be bothered by it, however. The game is one of few that allows other users to join your game to assist you on your journey as a samurai in 1500s Japan. The reason we stress that Ghost of Tsushima is a one of a kind is because of its effort to stay grounded in reality. Nioh chooses rather to drip into Japanese mythology, meaning that you will be going up against not just other samurai but also demons, referred to as Yokai. Yes, battling them will be the culprit of much your stress, but the leveling system provides enough of a push for you to eventually defeat these bosses, which likely will be on your eighth or eightieth attempt.
Although this is a sequel, the game's been deemed as a much more polished story than the first. Nioh 2 will also provide future Ghost players with experience in using a wide variety of Japanese swords, Katanas, and fighting styles that match them. Better yet, the game is well-versed on how samurai stances are done. For instance, those with lightweight katanas will likely find themselves using a high stance, which allows the weapon to be used for swifter, more damaging attacks. In short, this game will surely educate players on how precise sword combat is done in Ghost of Tsushima.
2) Sekiro: Shadows Die Twice
Now, if you really desire to be punished, Sekiro: Shadows Die Twice is arguably also a perfect substitute. It is eons tougher than Nioh 2, as the pace of play is always a high-tempo thrill ride. As the protagonist, Wolf, you have to be incredibly quick on the sticks to eliminate the hundreds of demons and ghouls in this sci-fi samurai tale. Nioh 2 and Sekiro are probably the only two games on current-generation platforms that will maximize your combat skills and surely have you ready for Ghost's hardest difficulty, if you are psychotic enough to embark on such a challenge.
Although the story is set about a century after Ghost of Tsushima, and also in Japan, it is one that relies primarily on its own lore rather than the history of the environment. If you are a history buff, this may be a turn-off, but the gameplay really is worth a try for all who desire to swing steel.
3) Star Wars: Jedi Fallen Order
For the average Joes who do not hate themselves enough to play either of the titles above, Star Wars: Jedi Fallen Order is a near-perfect fit. Unless the future is anything like its saber-wielding world, Jedi Fallen Order obviously lacks in the realism department. However, the gameplay appears to be as methodical as Ghost. Facing each stormtrooper will consist of you conjuring up a strategic gameplan to stay alive. You can decide to block until they shoot, so you can deflect their beams back at them, or you may be more interested in forcing push them off into the ether. Like Ghost, the excellently-written plot is packaged with a lone warrior traversing beautiful landscapes to exact revenge on groups that have come to rule over once-peaceful lands.
4) Assassin's Creed Odyssey
Watch 15 minutes of Ghost's gameplay and you will begin to think of the Assassin's Creed franchise. From quietly infiltrating enemy forts and brutalizing them one by one with stealth kills to customizing your warrior with historically accurate outfits and accessories, much of what defines Assassin's Creed Odyssey will be adopted into the Sucker Punch IP. A game that is set in 422 BC Greece, its historical accuracy, in terms of locations and characters, is unmatched. Along the way, players will be speaking to famed Greeks, like Plato and Democritus, and will see the virtual sights of Olympia, Ithaca, and Athens. The biggest difference, which deters it from a top spot here, is the relied-on use of an RPG-inspired skill tree with upgradable offerings. Still, for smooth stealth play, the latest Assassin's Creed installment does the job well.
5) Code Vein
Many will likely shake their heads at this choice, as it does not have the historical relevance or realistic gameplay like the rest of this collective. Hear us out: Code Vein's dark, gloomy world sends players into the same mood discovered in Ghost of Tsushima. The dystopian plot inspires the players to overcome the waves of vicious creatures in a valiant effort. The Bandai Namco action title features a protagonist who moves as patiently as Jin and also bares a collection of powerful blades. The game is chock-full of Japanese culture, as the animation itself makes that crystal clear. So, if you fear you may become tiresome of realistic samurai combat before you play Ghost, Code Vein is an excellent candidate.
Related: Code Vein Tips for Beginners
6) Dark Souls
Before Sekiro, there was Dark Souls, also developed by From Software. There is a reason why there are three major installments in the franchise. Yes, its rise to popularity is due to its difficulty, but it is much more forgiving than its successors. The experience is a raw one, in the way that it never tells you where to go, forcing you to put on your big-boy pants and fight and find your own way through the torturous terrain. If that irked you, then that may cause a problem, as Ghost of Tsushima treats players in the same fashion. On top of that, every single swing counts, and you will have to be diligent on how you upgrade your character, as certain bosses are weak to some of your optional upgrades. In another world of no hope and brutal combat, your willingness to keep fighting will have to remain at a high level.
7) God of War
Of course, Dark Souls has not aged well graphically, and the story never reaches a satisfying conclusion. So, the PlayStation 4 exclusive God of War should fill those needs for you. The combat is primarily a hack and slash, but protagonist Kratos proves he's strong enough to dominate a majority of enemies in only one or two slices of his axe. Its best quality is its tale of honoring family and protecting those who closest to you. It speaks to much of Ghost's plot, but relies on Norse mythology, as names like Zues and Freya may sound familiar. If you have not played the title and own a PS4 Pro, you are in for a treat, as its colorful landscapes shine like none other on the platform. So, if the gritty and rugged themes of Ghost entice you, God of War is a must play.
8) The Witcher 3: Wild Hunt
Before there was Ghost of Tsushima, The Witcher 3: Wild Hunt was once the current-gen title that fixated players to an aged warrior dealing with the emotional trauma of keeping his homeland safe. We guess it would be a crime not to mention that it also ranks as one of the best titles on both PlayStation 4 and Xbox One. It is a fairy tale full of dwarves and monsters, but do not fret, there is certainly enough blood to be drawn to turn it into a gruesome horror story — for your enemies, that is. Obviously, its setting is a major departure from Ghost, but its customization and world-building is a grade above most on this list. Through hack and slash swordplay and magnificent storytelling, Wild Hunt remains a promising and stellar adventure for your inner swordsman.
9) Ninja Gaiden 3 Razor's Edge
Many games on this list take up a massive chunk of your time. If you have PS Now on PlayStation 4, you are in luck for something short, arcadey, and downright fun in Ninja Gaiden 3: Razor's Edge. Actually, if you have not redeemed your free one-week trial of PS Now yet, activate it and tackle this seven-hour slaughter-fest. As the godly-talented ninja, Ryu, you will be going through this linear adventure mastering what every other arcade action game asks of you: combos, combos, and combos. The katana-focused combat will teach you to be quick and mischievous when thinking of how to rapidly eliminate baddies. Buyer beware, or be excited, Ninja Gaiden 3: Razor's Edge is hands down the most violent and language-heavy title in this guide.
10) For Honor
Why not give some recognition to the game that dedicates itself to many cultural fighting styles? For Honor pushes the envelope further with individual story missions for whichever class you see fit to use. Yes, one of the available options is a samurai class, and it is a joyous, rewarding ride. As a Samurai, you have seven classes to pick from, all of which suit a different play style. From a speedy assassin to lofty giants that specialize in single blows to the brains of opponents, it's a small taste of Japanese fighting with customization and skill trees that leaves you coming back even after you have finished Ghost.