The best Android multiplayer games in 2020
Want to game against others on the go? Here's your 10 best options.
Mobile games have grown in sophistication for many years now. Full-fat RPGs, fighting games, and first-person shooters have become so advanced on mobile platforms that you could genuinely mistake a game from mobile as one from a console.
Being the more open mobile platform, there is a market for games on Android devices bigger than every console's library ever, with the number peaking at over 650,000 games in 2018. With the Android market primarily specializing in freemium style apps with games as service elements meaning that the barrier of entry for players is low, there's a big market for multiplayer games.
While it would be impossible to rank that many games in an article, we have picked out some of the best games that you can play with friends, or against others.
Here are the best multiplayer games for Android.
Clash of Clans
Supercell's behemoth is one that registers a lot of the hallmarks of a mobile game out to get your money. Real-time waiting for your buildings to upgrade and units to be trained, with boosters that cost an in-game currency that you can buy with real money. But the nitty-gritty of Clash of Clans is very enjoyable. Raid other players for their resources or go straight for the leaderboard.
The unique part of the game is the clan wars. Join up with friends and make a clan, and then take your team into a clan war with other clans, where you pit your villages and armies against each other. It requires a little more strategy than you might expect, and while the game can take a fair amount of time investment, it can be played and enjoyed with friends without paying a penny. There's a reason it's one of mobile gaming's biggest revenue pushers. If you prefer real-time combat, you might want to consider Supercell's other big game, Clash Royale instead.
Mobile Legends: Bang Bang
It's pretty clear by merely looking at Mobile Legends that it's borrowed more than a little from League of Legends on PC. With a mobile game for League coming out in 2020, it may well take the crown of mobile MOBA games, but until then, Mobile Legends will be an apt substitute.
Almost full replication of the MOBA genre, games are faster than their PC equivalent, with games typically lasting about 10 minutes. But the game itself has many legends to take straight into some good MOBA action, with full five-on-five battles, towers, and wild bosses that offer bonuses to teams willing to go in on them. It's currently as good as it gets for MOBA on mobile.

8 Ball Pool
Sports games are one of the few genres that struggle a little more to replicate in a portable form. Many of them require more intricate movements that are almost impossible to replicate reliably on a mobile screen. Thankfully, the pool is not one of those sports as 8 Ball Pool demonstrates that playing pool on the go is a great experience.
Made by classic flash game creators Miniclip, 8 Ball Pool is much more involved than it used to be. Build up your wins and receive coins that you can use to enter tournaments against other players, while custom cues mean a personal touch for players, while the pool itself can be a lot of fun, especially with friends. Some elements can be considered pay-to-win, such as high statted cues, but it's not a definite advantage as you'd still need to make some longer pots with your judgment. 8 Ball Pool is a good multiplayer game that is easy to jump into for short bursts.
PUBG Mobile
PlayerUnknown's Battlegrounds has been huge since the game released in early access back in 2017. It started as a somewhat unique idea, a battle royale game, only explored in any depth previously by Sony's Z1 Battle Royale (formerly H1Z1). It was incredibly rough around the edges, but the core experience was fantastic and has since gone on to spawn many other games within the genre, including Fortnite.
The mobile experience followed in 2018, and it was arguably a better-made game than the original. It suffered from fewer of the original game's technical shortcomings with a much smoother gameplay experience. The maps have been recreated well, there are fewer bugs than its big brother, and it's a free-to-play experience. It's hard to get much better than that, right?
TEPPEN
Card games are quite common on mobile. The format for collectibles and easy way of picking up collectible packs makes the experience pain-free. There are plenty of big card games available such as Hearthstone or Magic: The Gathering, but the one that sticks out as a unique experience is Teppen. Developed with Capcom, the game is fast, furious, and a lot of fun.
The game uses an active battle system over a traditional turn-based one, a unique feature only really possible in digital form. Using characters from Capcom franchises with special abilities and cards, you must launch action and creature cards to knock your opponent out as quickly as you can. The active stamina bar stops you from unloading all of your hands, so there's still plenty of strategy to it. Grab a friend for some tense, exciting rounds of Teppen.
Auto Chess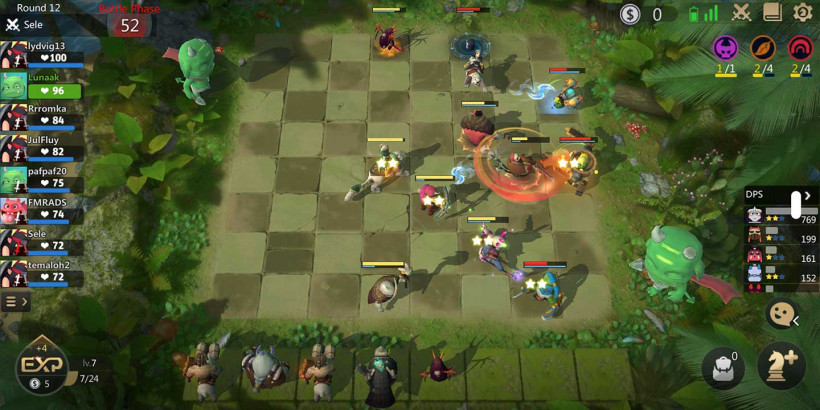 Auto battlers are a genre that is as fresh as it comes. A custom game that was created in DOTA 2, it initially used heroes and minions from the MOBA for a game of chess where the units battle for you automatically after setting up your board to play to certain character strengths and weaknesses. It's got surprising depth and strategy, and it got so popular that it spawned an official version from Valve with DOTA Underlords, while League of Legends got its version with Teamfight Tactics.
Auto Chess though, is the version from the developers that created the original mod on DOTA 2. It's available on the Epic Games store for PC, but you can also get a mobile version on Android, and with that hands of the original developer, it's still possibly the best of the auto-battlers out there. It's free, so if you enjoy your strategy titles, then this is worth a shot.
Spaceteam
Not every multiplayer game requires you to play online. Local multiplayer games have sadly become so rare that even PC gaming, formerly a cornerstone of bringing gamers together in a single room LAN, has become too rare for most developers to consider inclusion in modern titles. Thankfully, mobile gaming has made the idea of a LAN easy, with games that you can play that bring together everyone in the same room. Spaceteam is the best example of those games.
An up to four-player co-op experience that requires stellar communication and teamwork skills, Spaceteam presents puzzles that ask each player to communicate the requirements for each mission effectively. Not everyone will see the instructions, but typically only one person will have the solution on their device. As you progress, the difficulty cranks up. It's highly intense, but a whole lot of fun. It's also free to download as its ad-supported and very low on requirements, so everyone can get involved.
Roblox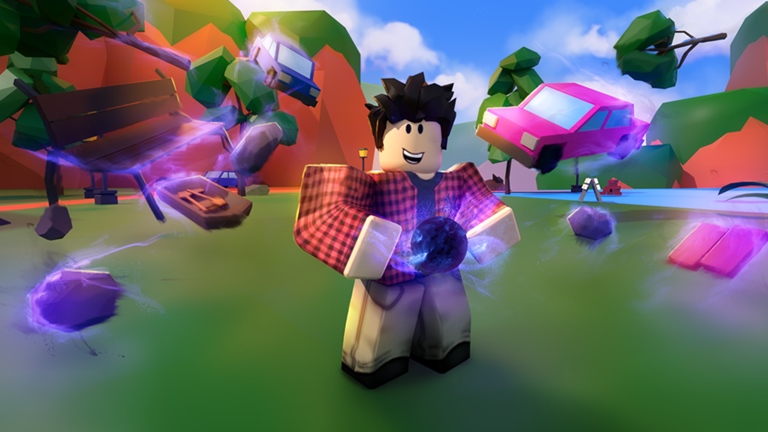 This entry may prove a little controversial, but Roblox is a better choice for Android than Minecraft. The game's lower barrier of entry in terms of learning how to create what you want, and the fact that it's free to play compared to the premium Minecraft app, which doesn't allow you access on other platforms after a purchase means that Roblox makes the list over Mojang's block builder (but only just).
That's not to say that there isn't a huge amount of content that players can do in Roblox. It's a creator's paradise, very child-friendly, so kids will be able to play together with very few issues, and it plays well with others. Minecraft is perhaps considered the more sophisticated of the two, but Roblox does excellently without the price tag. Purchases are cosmetic, and currency can be earned by playing. So as long as you're not fussed about looking like the swankiest guy in town, there's a lot of fun to be had here with friends.
GRID™ Autosport
Multiplayer games on Android will always have a barrier if they are a premium app, which is why all of the choices so far have been free to play. However, GRID Autosport is probably the one game on this list that is worth the price of real money because, quite simply, it's the best racing game on Android.
The game, getting dangerously close on a technical level to its bigger brother versions, only arrived in late-2019 on Android, previously being an iOS exclusive. It's also a power hog, so not all phones will support it. However, it looks stunning, has a huge complement of cars, handling and physics are astonishing for a handheld title, and races in multiplayer are exhilarating. A gamepad is highly recommended for playing it, especially if you want to take on the career mode too, but that shouldn't stop from grabbing one of the most accomplished mobile ports in history, and one that is far superior to its console counterparts.
Fortnite
This had to be here, right? Fortnite is not everyone's favorite flavor. Still, it's difficult to argue that fitting the full Fortnite experience into a device that's the size of a human hand is quite an achievement. Not only that, but you can play with others across all devices too.
You probably know the drill with Fortnite. It's a battle royale game with an emphasis on building a fort to protect yourself while also taking out the opponents with all manner of weapons, projectiles, and traps, with the winner being the last man standing. With friends, it's a multiplayer experience that requires teamwork and patience to win. It can be played without one, but Fortnite plays so much better with a gamepad connected to your phone. You also can't download it via the Google Play Store, but if you want to play one of the best multiplayer games around on the go, it will be worth your time downloading Fortnite for Android.