How to unlock co-op multiplayer in Gotham Knights
Bring a sidekick to Gotham.
Since its original reveal trailer, coop multiplayer has been heavily advertised in Gotham Knights. Despite being a focal point of the marketing, the coop is locked in for a long time with no in-game indication of what you must do to unlock it. Coop allows two players to use whomever they prefer and roam the streets of Gotham together. This guide will explain how to unlock coop multiplayer in Gotham Knights.
Where to unlock coop multiplayer in Gotham Knights
When Gotham Knights begins, the social and multiplayer options are locked and can't be selected. The only option you will have when you highlight the choice is to continue the story. Gotham Knights features a lengthy prologue with multiple quests and open-world sequences. Follow the steps below to unlock the coop in Gotham Knights.
The game opens, and you must select which Knight you want to use for the lengthy prologue sequence. Based on how much exploring you do, this can be as short as an hour or much longer. After finishing the tutorials and handling the riot, you are given a motorcycle and must travel to the Belfry. Head there to trigger the next half of the prologue sequence.
After meeting with the rest of the crew, you must leave the Belfry tower and patrol Gotham. The open world is now yours to explore but resist the temptation to wander the streets. Scan for crimes, take down criminals to gain clues, and progress the quest. You will then have to infiltrate the Gotham police department.
Inside the GCPD, you have to use stealth and complete your objective, but stealth is not required. If you get caught, take out the guards and run freely inside the building while you complete the mission. After you do what you need to do inside, you must escape and drive back into the Belfry tower.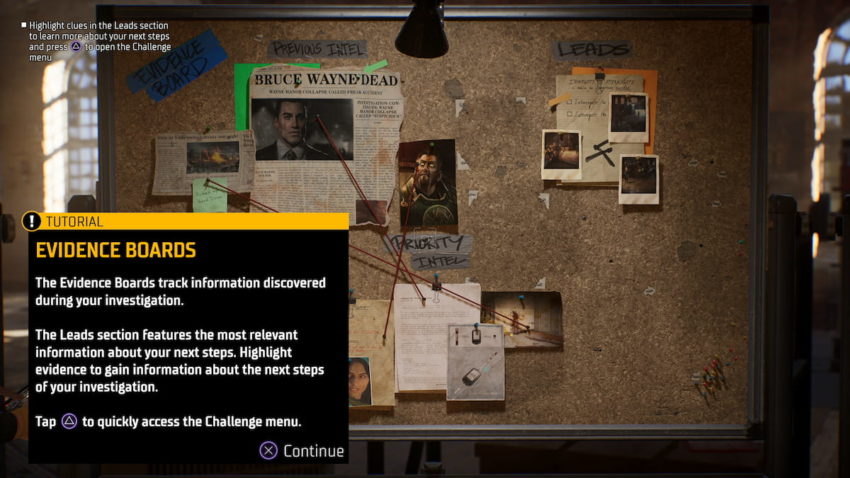 Related: How multiplayer works in Gotham Knights
Once you arrive, you will have to perform three minor quest steps inside the social space. Complete the tutorial for interrogations, craft a weapon, then speak with Alfred. Once you finish these steps, you will get two messages. The first message will explain the Knighthood challenge system, and the second will tell you co-op is unlocked. You will see this image below when you have unlocked it properly.
If you follow the steps and avoid spending too much time exploring the open world, you can unlock coop in about an hour of playtime. Once the coop is unlocked, you can invite a friend using the Social tab. To access this tab, press left on the D-pad and highlight the Social menu. You can invite a friend from this screen or use the quick match option to play with random players online.