All Battle Pass skins in Fortnite Chapter 4 Season 1
Unlock 14 different outfits in the latest premium pass.
Fortnite Chapter 4 Season 1 is incredibly generous when it comes to its Battle Pass offerings. Similar to Chapter 3, the Battle Pass consists of pages where players can spend Battle Stars to obtain its cosmetics. This includes its wealth of exclusive outfits, as there are over a dozen to unlock throughout the season. Better yet, each skin featured also has an additional style to obtain. Here's every skin and outfit style in the Fortnite Chapter 4 Season 1 Battle Pass.
All Chapter 4 Season 1 Battle Pass skins and outfits in Fortnite
In total, there are 14 skins and styles that players can obtain while progressing through the Chapter 4 Season 1 Battle Pass. Most skins will require that each other cosmetic on their page is unlocked before you can spend Battle Stars on them. Additionally, you can even anticipate owning more skins through Midseason Drops, the Bonus Rewards tab, and the Geralt of Rivia questline. You can find each skin in the Battle Pass below, listed in order of their page number.
Related: All map locations and points of interest in Fortnite Chapter 4 Season 1
Selene
Page: 1
Cost: Free with Battle Pass
Selene (Moonglow style)
Page: 2
Cost: 9 Battle Stars
Massai
Page: 3
Cost: 9 Battle Stars
Massai (Air Walker style)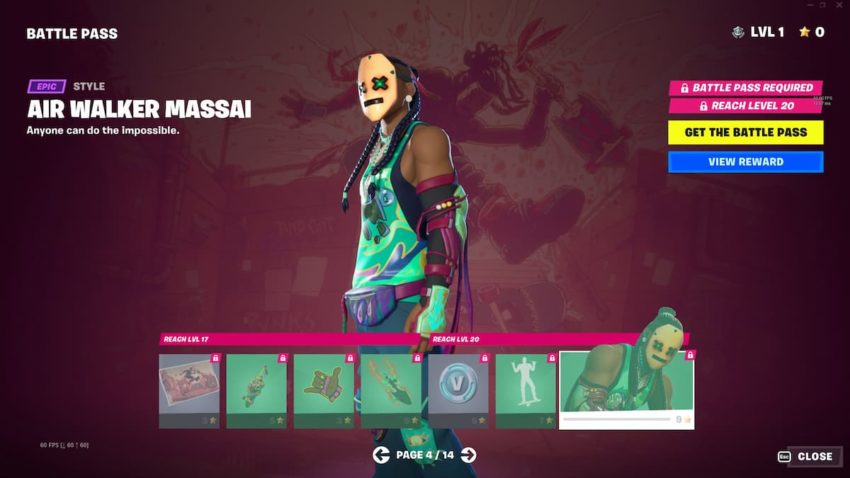 Page: 4
Cost: 9 Battle Stars
Doom Slayer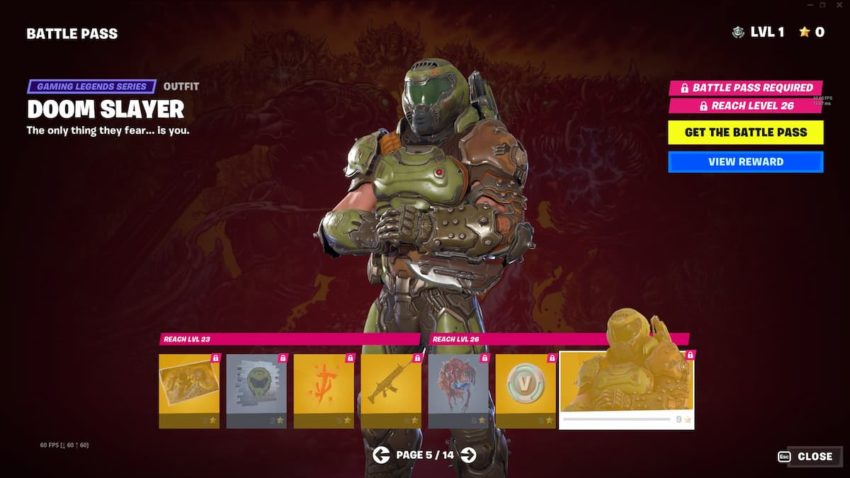 Page: 5
Cost: 9 Battle Stars
Doom Slayer (Astro Armor style)
Page: 6
Cost: 9 Battle Stars
Dusty
Page: 7
Cost: 9 Battle Stars
Dusty (Boneyard style)
Page: 8
Cost: 9 Battle Stars
Nezumi
Page: 9
Cost: 9 Battle Stars
Nezumi (Exile style)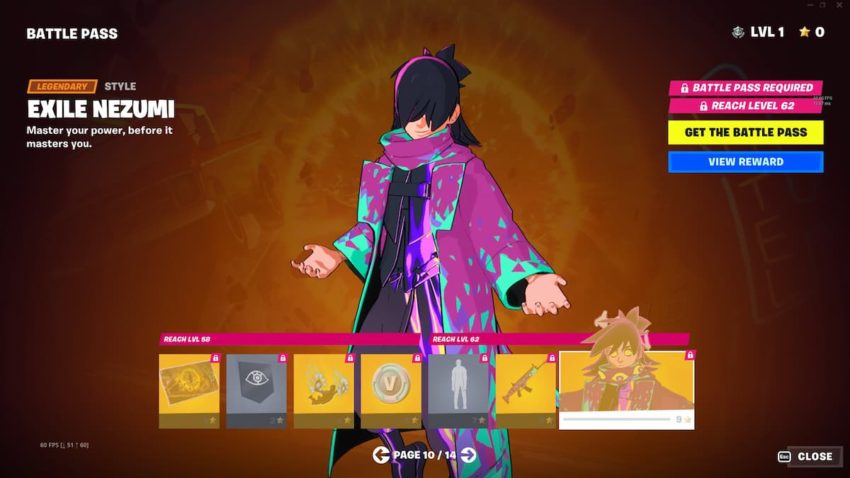 Page: 10
Cost: 9 Battle Stars
Helsie
Page: 11
Cost: 9 Battle Stars
Helsie (Bobarista style)
Page: 12
Cost: 9 Battle Stars
The Ageless
Page: 13
Cost: 9 Battle Stars
The Ageless (Call to Arms Built-in Emote style)
Page: 14
Cost: 9 Battle Stars