All Ghost and Shadow mailbox locations in Fortnite Chapter 2 Season 2
Don't miss any deliveries.
One of the new things introduced in Fortnite Chapter 2 Season 2 is mailboxes. Each side of the Agency, Ghost, and Shadow have their mailboxes, and you will need to know where they are to finish missions such as the final challenge to get a new style for Brutus. You'll need to steal some secret plans, then deliver them to Ghost or Shadow, depending on which skin you want.
We don't know if the mailboxes will be needed for anything else, but it will undoubtedly be worthwhile to track them all in the game. We will update this guide as we discover more mailboxes, and they will be added to the map below, along with individual screens of each mailbox location to make them even easier to find by the map in the top corner of the screenshots.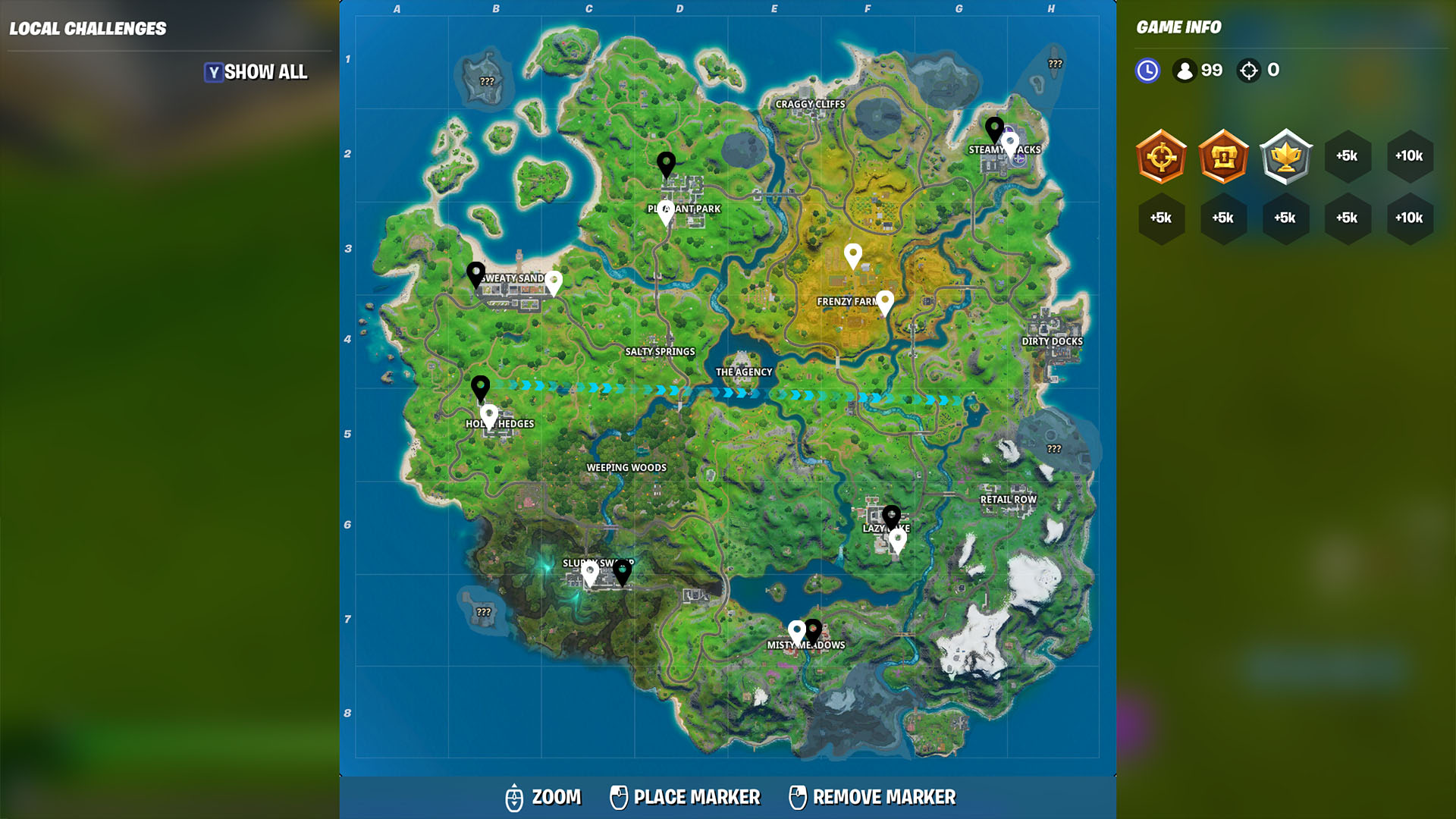 The map above shows the currently known mailbox locations, with the white pins showing the Ghost locations, and the black pins showing the Shadow locations. Below, you will find screenshots of each mailbox and its location, if you need extra help finding them in the game.
Steamy Stacks
Ghost
Shadow
Pleasant Park
Ghost
Shadow
Sweaty Sands
Ghost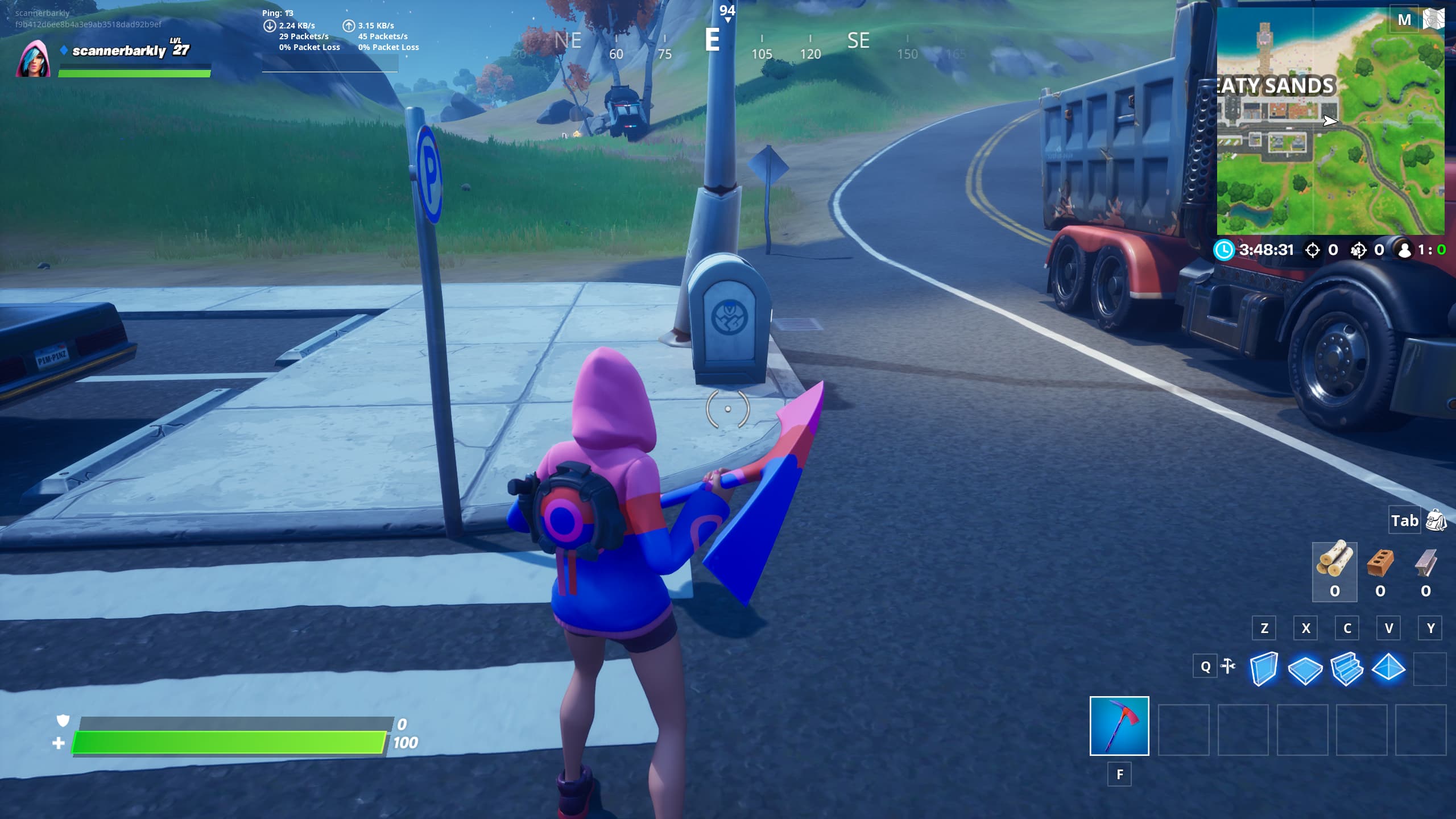 Shadow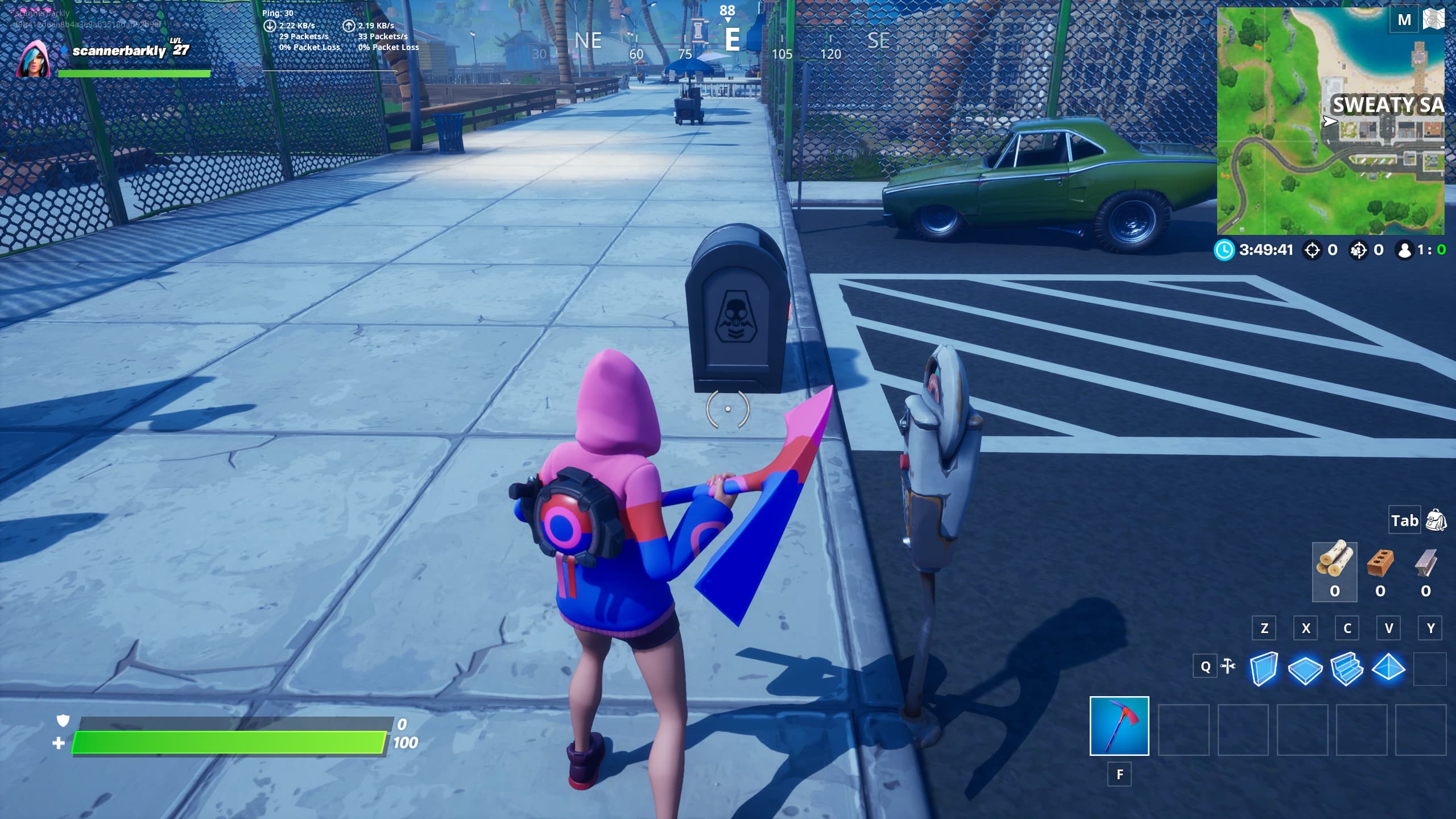 Holly Hedges
Ghost
Shadow
Slurpy Swamp
Ghost
Shadow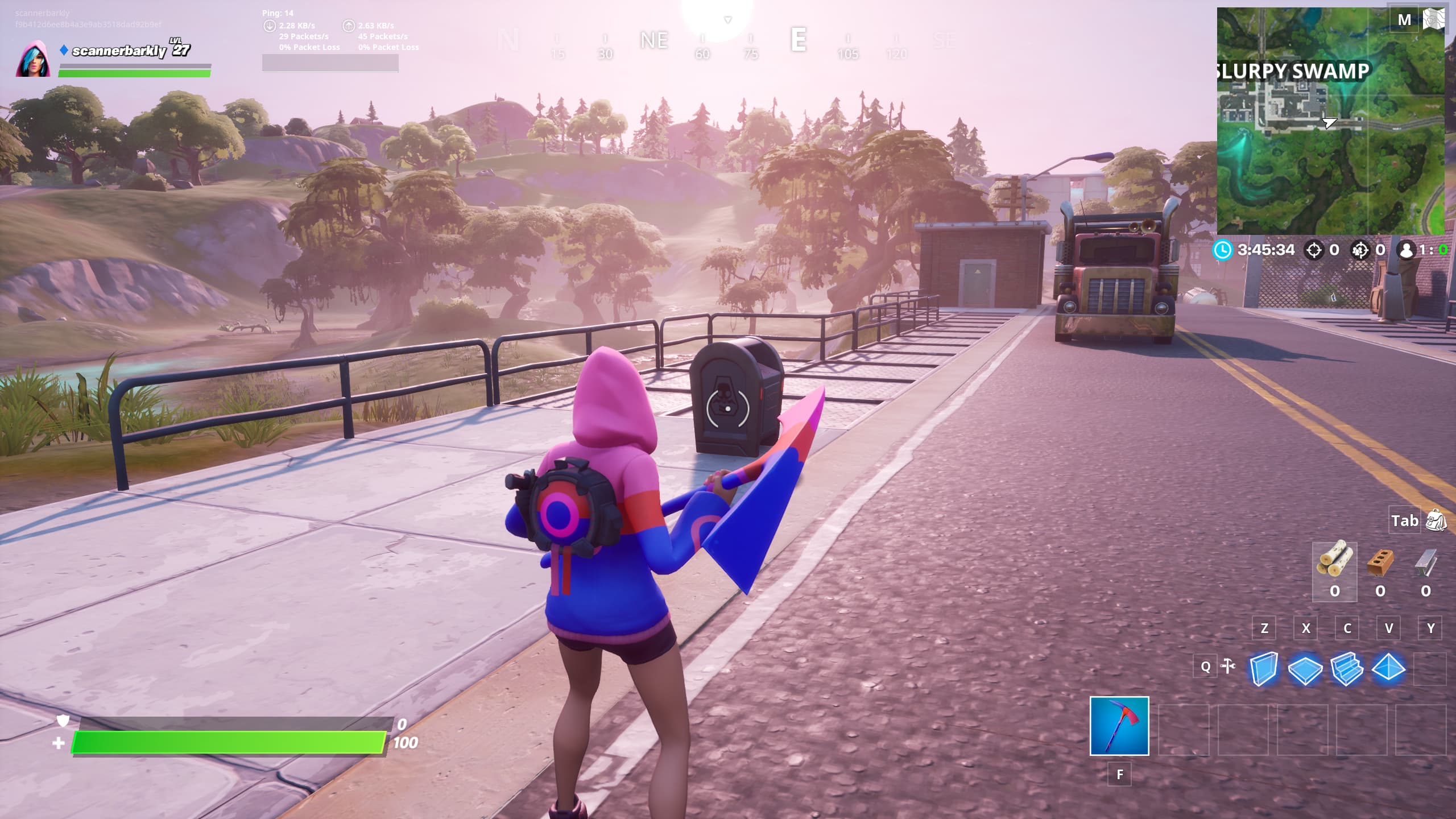 Frenzy Farm
Frenzy Farm has proven to be interesting, as we can find two different Ghost mailboxes, but haven't been able to track down a Shadow mailbox there yet.
Ghost #1
Ghost #2
Misty Meadows
Ghost
Shadow
Lazy Lake
Ghost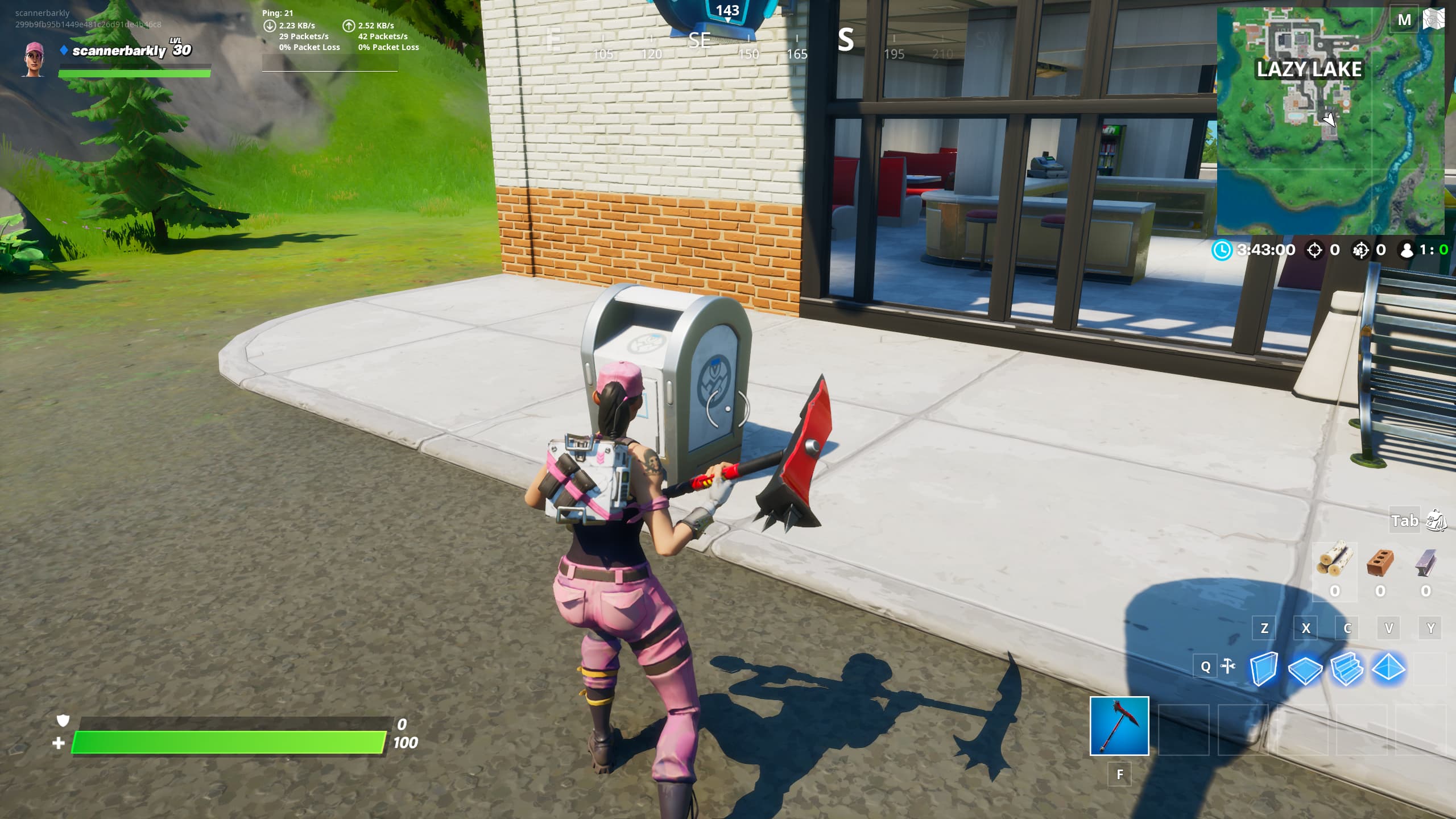 Shadow