How to steal security plans from the Rig, the Yacht or the Shark and deliver them to Shadow OR Ghost in Fortnite
Will you pick Shadow or Ghost?
Once you have finished at least 18 of the Brutus' Briefing missions in Fortnite, it is time to make a choice. Will you go with Shadow or Ghost for that new style of skin? Before you can finalize your decision, there is one more challenge to complete. You will need to steal security plans from the Rig, the Yacht, or the Shark, then deliver them to either Ghost of Shadow to prove your loyalty.
The easiest place to do this mission is definitely at the Yacht. Drop out of the Battle Bus and then try to land in the sea at the front, coastal facing side. Break through the side of the Yacht there, and you will end up in a room with a boat. This is very useful, and we will come back to it later.
Now, make your way through the corridors, down the ship, until you reach a console on the wall.
Interact with the console shown in the image above to get the security plans, then make your way back to the boat in the room where you originally entered. Jump inside, then make your way to Steamy Stacks. There are two different post boxes here, one for Shadow, one for Ghost, and interacting with the one you want will send them the plans and finish the challenge.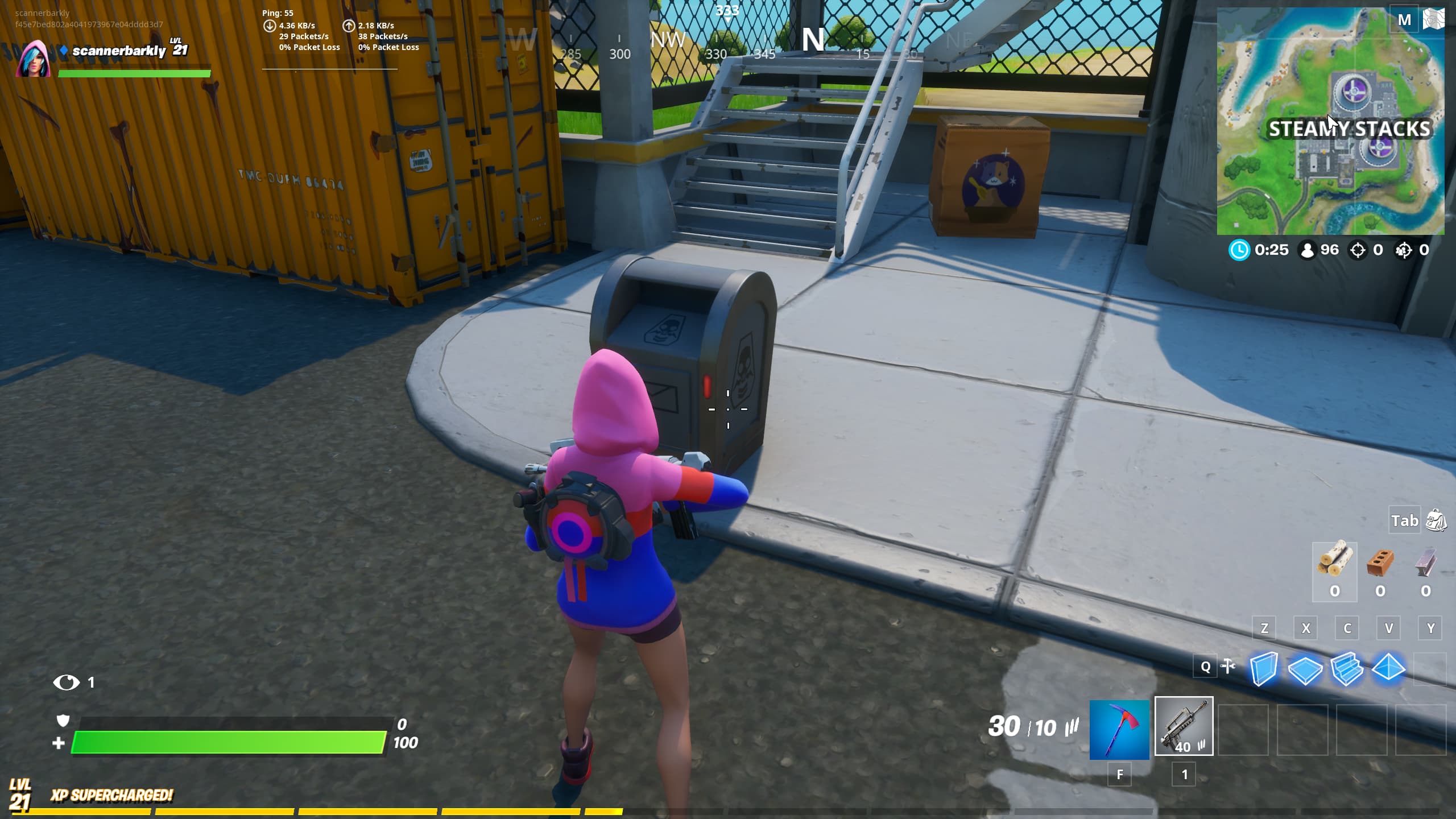 Both post boxes are very close together, with one of them just in front of either vent at Steamy Stacks. Just pick the one that will give you the skin style you want, interact with it, and you are good to go. Be careful at this point because Steam Stacks might be busy, and you don't want to die before you send the plans. If you want to go for a different POI's security plans and use different mailboxes, we have a guide for the location of every mailbox in the game.  We also have a guide showing the locations of the other security plans, if you want to get after them instead.
If you need more help, the video above will take you through the challenge step by step. Don't forget, there are also new Deadpool challenges in the game, and we have more useful guides to help you wrap them up as quickly as possible.