All Modern Warfare 3 Zombies Contracts & How to Complete
Contract missions in Modern Warfare 3 Zombies will be one of your main sources to get essence and rewards.
Call of Duty: Modern Warfare 3's Zombies mode has various activities you can complete either as a squad or by going solo. Contacts are one of these tasks, and each has different objectives you'll need to check off in order to receive a reward.
There are numerous types of Contract missions spread out across the Zombies map in Modern Warfare 3, and you'll be fighting off hordes of zombies and waves of mercenaries as you attempt to complete the assignment. Although each Contract generally provides you with the same rewards, the objectives for each one are relatively distinct.
Related: All CoD Modern Warfare 3 Zombies Mastery Camos Requirements
All MW3 Zombies Contracts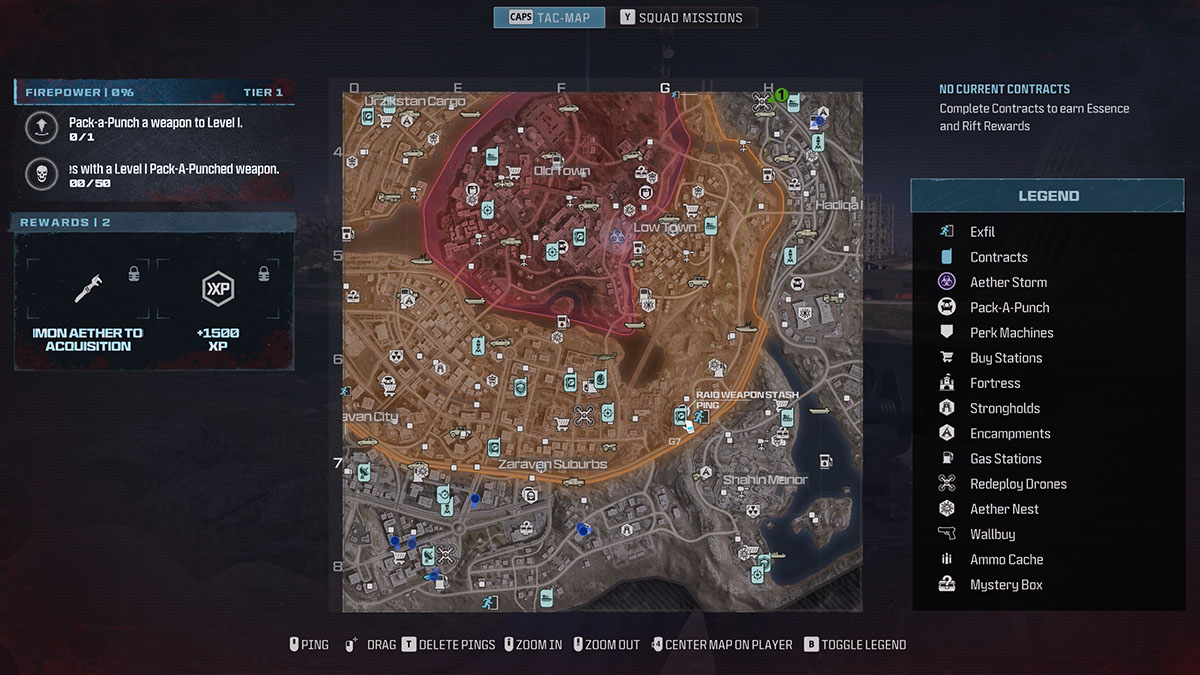 Contract missions will be highlighted as blue phone icons on the map screen in Call of Duty: Modern Warfare 3 Zombies. If you ping a Contract mission from the map it will pin it to your HUD, this will then mark the Contract on your screen so you know which direction to head toward. Once you get to the location, interact with the Contract to begin the mission. You'll be given a task to complete, and after this has been accomplished you'll receive essence and a reward from a rift gate that spawns nearby. These are all of the Contracts you can accept in Call of Duty: Modern Warfare 3 Zombies:
| Zombie Contract | How to Complete |
| --- | --- |
| Aether Extractors | Locate the Aether Extractors. Interact with all Extractors to complete the contract. |
| Defend Ground Station | Collect data from seismic refractors by interacting with them. Once all the data has been collected, activate the server to start the upload. Defend the server from attackers while it is uploading. |
| Deliver Cargo | Secure the cargo, then deliver it to the extraction zone to complete the contract. |
| Eliminate The Bounty | Locate the bounty target and eliminate it to finish the contract. |
| Escort | Escort the vehicle and defend it on its route. The vehicle must not be destroyed to complete the contract. |
| Outlast | Locate and activate the PND. Stay within range of the PND until the analysis progress reaches 100% to finish the contract. |
| Raid Weapon Stash | Locate the stash and interact with it to begin the drilling process. Once this has reached 100% progress you can secure the stash inside to complete the contract. |
| Spore Control | Locate the Inhibitor devices and pick them up – this will take up a slot in your throwables. Throw an Inhibitor next to a Spore, this will allow you to deal damage to the Spore. Destroy all of the required Spores to complete the contract. |