The 10 best games to play on Steam Deck
It's a whole new frontier.
The Steam Deck is a delightfully versatile platform, planting the power of a solid gaming PC right in your hands to take with you on the go. Whether it's for your commute, chilling out in bed, or sunning yourself on the beach, here are 10 unmissable games that are perfect to check out on your Steam Deck if you've been lucky enough to nab one.
Related: How to use a keyboard and mouse on Steam Deck
Celeste
There's never been a better time to get into precision platformers, and they don't come much more precise than Celeste. With absurdly tight gameplay, a beautiful visual style, and a heart-wrenching story about anxiety and self-acceptance, this game is perfect for dipping into on a road trip. Climbing Celeste Mountain is no small task, and you'll need to get your timing just right to make it to the summit successfully. Thankfully, each screen provides the perfect bite-sized challenge to work through on the Steam Deck, and as a smaller indie game, it's unlikely to be much of a drain on your battery either.
Cuphead
Cuphead is a game that feels a bit like a fever dream. From its stylish art inspired by 30s-era cartoons — though thankfully free from all that uncomfortably racist imagery a lot of them were known for — to its brutally hard difficulty, it's a riot from start to finish, assuming you can make it that far. Taking a crack at most of its levels or boss fights will usually only set you back 10 to 15 minutes or so, so it's perfect for blasting through a train journey or two. If playing at home, you could even play some local multiplayer and get Cuphead's pal Mugman in on the action too. Just make sure to wear headphones or get those speakers turned up so you don't miss the rip-roaring big-band soundtrack.
Dicey Dungeons
Roguelikes seem ideally suited for a platform like the Steam Deck. Each run-through of a game in this genre could take you anywhere from 15 minutes to an hour, but they do tend to run shorter than most other games. Hades is the go-to roguelike for most folks, but for a little turn-based alternative with a dark sense of humor and some genuinely intriguing gameplay twists, look no further than Dicey Dungeons. Any run will usually take you no longer than half an hour, but there are so many different ways of playing it's like there are several different games buried in one.
Disco Elysium
It might seem counterintuitive to include an isometric CRPG on this list, considering that they so often rely on a combination of mouse and keyboard to flow well. But Disco Elysium, the award-winning RPG from controversy-ridden developer ZA/UM, actually fits well on the Steam Deck. The game eschews a lot of the fighting and combat of others of its ilk like Baldur's Gate and the original Fallout, instead opting for a far more narrative and dialog-driven approach. As such, you can move about and select dialog options without any issues, and the game even does a pretty good job of getting the text at a readable size on the Deck's screen. If you haven't yet checked out this twisting and turning polemic against late-stage capitalism, now's the time.
Elden Ring
The idea of playing a game as massive as Elden Ring on a handheld device might seem like absolute lunacy. A game as devoted to seeing you dead as this one, able to be enjoyed from the comfort of one's own bed? They said it couldn't be done, but they were wrong. Indeed, there's something almost bewitching about spending some of the hundreds of hours you can pour into Elden Ring in a more mundane environment, and being able to drop in from time to time to get murdered by the Tree Sentinel again has a lot going for it. Just keep an eye on your battery life — if you're lucky, you'll get around two hours out of Elden Ring before your Steam Deck battery needs charging, so make the most of them.
Horizon Zero Dawn
Similarly to Elden Ring, Horizon Zero Dawn is a massive game to get squished down onto the Steam Deck's screen, but somehow it manages it with aplomb. Just like FromSoftware's breakout hit, the title is fully verified for Steam Deck, but will definitely take a bite out of your battery life. Still, it's worth it to see Aloy start her journey across her post-apocalyptic world infested with robot dinosaurs — especially considering it was one of the first Sony exclusives to get ported to PC. And besides, it's worth giving the series some love after the sequel, Forbidden West, had the questionable fortune to launch alongside the juggernaut that is Elden Ring.
Jackbox Party Packs
For many people, gaming is an inherently social thing, and the Jackbox games lean on that principle hard. Each pack features up to five games that players can join in on from their phones or other devices, making them perfect for, well, a party. Whether it's the side-splitting chaos of Quiplash, the bizarre tangents of Talking Points, or the thrill of romance in Monster Seeking Monster, the laughs are sure to come thick and fast. Since much of the action is done on players' own devices, you don't even need to connect extra controllers — bonus points if you're able to connect the device to a larger screen, though.
Monster Hunter World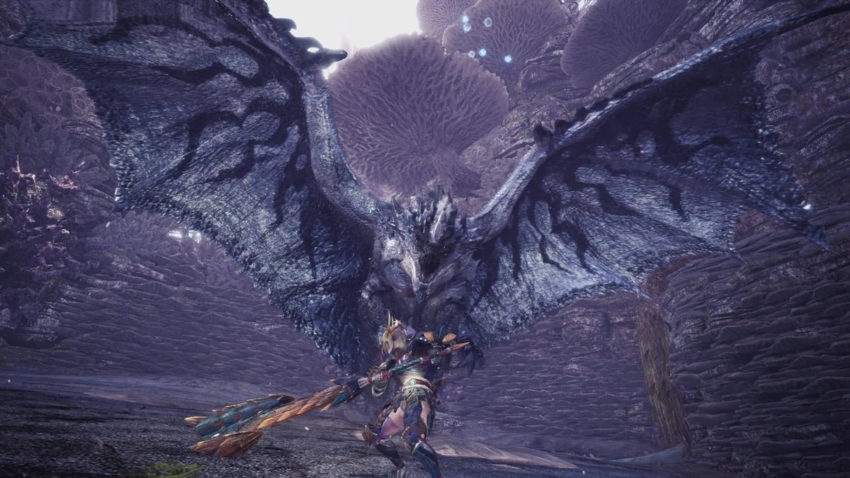 Sure, Monster Hunter Rise is the more recent entrant to the series, hauling in new players across the globe after launching to great fanfare on the Nintendo Switch. But that's just the thing — you can already play Monster Hunter Rise on the go. So why not check out Rise's older sibling, the one who laid the foundation for the new surge in the series' popularity? Monster Hunter World is a gargantuan piece of work, with so much content it's actually a little wild. If you're up for a little tinkering, you could even add in a few Monster Hunter World mods to mix things up.
Outer Wilds
Outer Wilds is a fascinating mystery set in the far reaches of space, combining the thrill of strangely-primitive space travel with an intriguing time-loop enigma to unravel. Each loop of the universe is set to 22 minutes, making this a perfect game to dip into for a short stint or two on the Steam Deck. Whether you're chatting with the locals or carefully piloting your ship to the borders of your galaxy to see how far you can go, there's something oddly relaxing about this game in which you unavoidably die every twenty minutes. Just try to resist the urge to yell "Eureka!" on public transport when you figure out a part of the central mystery.
Vampire Survivors
It's hard to overstate how totally the timed survival game Vampire Survivors dominated the landscape for a while. With the 1.0 release, there's plenty for newbies and veterans alike to get into in the game as they try and find the perfect combination of weapons and items to keep the unrelenting mobs of vicious creatures of the night at bay. The core gameplay is fairly easy to learn — you basically just need to move around and use the occasional face button — but things will soon start to get out of control. Thankfully, even when the screen is absolutely full to bursting with tiny little enemies hell-bent on your destruction, the Deck handles the load with a decent frame rate without being too severe a drain on the battery.