The 7 best free-to-play MMORPGs, ranked
Want to be a superhero or a jedi in an MMO? You can live out your dreams after reading this list.
Playing an MMORPG makes you feel alive. You have a huge open world to explore, many potential friends to meet and team up with, and usually deep lore that you can follow throughout the thousands of hours you play. Some of them have even turned free-to-play, keeping you hooked for nothing until you want to purchase an upgrade or cosmetic in the game's store. Here are seven of the best free-to-play MMORPGs you can check out right now.
Dragon Nest
Dragon Nest is one of the faster-paced MMORPGs on this list. It has action RPG mechanics that are used in battles against its mythical creatures. The developer of the game Eyedentity Games Inc has said it plays similarly to a first-person shooter on its Steam page.
It, according to Eyedentity Games, "lets players enjoy the graceful and ferociously vicious combat moves of the characters." The game also has an impressive 32 jobs you can master, leading to plenty of things to do. Dragon Nest has a pleasant anime-like art style that has obviously aged since the game's 2010 debut but still does the job. You can play Dragon Nest on PC (via Steam).
Neverwinter
Continuing on the action-RPG trend, Neverwinter is a fast-paced MMO that takes place in the Dungeons & Dragons universe. The game, despite being released in 2013, is still receiving regular updates. In June 2022, the developer introduced the Dragon Hunts queue system that lets you squad up with people against powerful dragons across the Sword Coast.
In July 2021, Neverwinter was given a completely new bard-like class. They can play songs to heal those around them or buff party members. It's available on PC (via Steam), Xbox One, and PS4.
Star Trek Online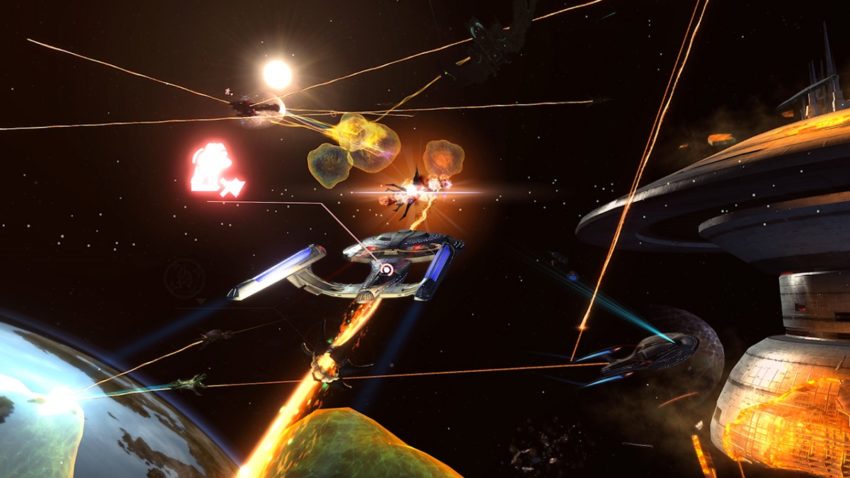 Star Trek Online seems like a paradise for Trekkies around the world. You'll be able to make yourself captain, customize ships, and work your way through 160 episodes. There are two major parts to the game: ship combat and on-foot world exploration. Both of these sections are key elements of the game.
Trekkies might find it fun to play as one of four different factions in the game, which include the Federation, the Romulan Republic, Klingon Defense Force, or Jem'Hadar. They'll be able to geek out on the different ships that each of them possesses. Let's hope the former TellTale Games developers make a great narratively-charged Star Trek game as well with Resurgence. You can play Star Trek Online on the PS4, PS5, Xbox One, Xbox Series X/S, and PC (via Steam).
DC Universe Online
From red shirts to red-caped superheroes, DC Universe Online gives fans of The Caped Crusader and the Man of Steel an MMORPG to get invested in. You can choose to be a hero or villain and customize your suite of powers. Once that's done, you'll be able to experience quests written by DC legends Geoff Johns (Green Lantern: Rage of the Red Lanterns) and Marv Wolfman (The New Teen Titans), among other prolific writers under the superhero company.
This MMO features a wide variety of fan-favorite locations from the comics, such as Metropolis, Gotham City, and Arkham City, among others. It's a surprisingly awesome MMORPG that lets you defeat criminals and complete main questlines. You can check out the game on the PS4, PS5, Xbox One, Xbox Series X/S, and PC (via Steam).
Phantasy Star Online 2: New Genesis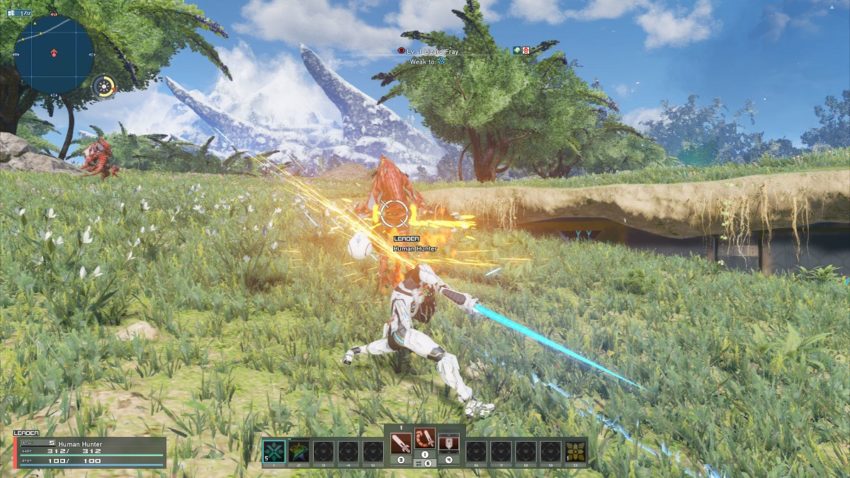 Phantasy Star Online 2: New Genesis is one of the best-looking MMORPGs right now in the free-to-play space. There's a big open world you can explore, and as you face creatures in the fields, you can utilize the fast-paced combat system.
There are multiple weapons you can find that change your character's stance, abilities, and strategy while in battle. Find the class that's right for you as well; there are some unique ones like the Bouncer, which utilizes jet boots and soaring blades.
In addition, you can create your own character to the specificity you'd like with quite an in-depth system in place. It's available on Xbox and PC systems (via Steam).
Star Wars: The Old Republic
While Darth Vader is gallivanting around the battlefields of Fortnite, you can check out the long-established Star Wars MMO, The Old Republic on PC. Developed by BioWare, the storytelling set in this unique era of a galaxy far, far away is well written and keeps you invested.
You can choose to be a Jedi, a Sith, a smuggler, a trooper, or even a bounty hunter, depending on which side of the force you want to be a part of. The graphics have certainly aged, but it looks, sounds, and feels like the Star Wars series we all know and love. And, like the other games on this list, it's free Watto would be happy.
Lost Ark
Lost Ark has taken the world by storm in 2022 and it continues to succeed in the hearts and minds of MMORPG players everywhere. Now free-to-play, this action RPG has top-notch bosses, thrilling battles, and outstanding animation that will keep your pulse pounding. The visuals of this Korean-developed game are above and beyond the others on this list as you explore various beautifully rendered biomes and cities in the game. There are several classes available in the game and many dungeons to face. You can pick it up on PC.