Where to interact with party poppers in Rave Cave in Fortnite Chapter 3 Season 3
Time to get the party started.
With Fortnite's island now saved from the evil Imagined Order faction, Jonesy and the rest of the Chapter 3 Season 3 crew now look to celebrate with one big bash in the Vibin' narrative questline. To start, you'll need to hunt down an assortment of party items, such as the party poppers in Rave Cave. Here's where you can find all of these objects inside of the massive new POI for a huge XP reward.
All party popper locations in Rave Cave
There are a total of five poppers you'll need to discover throughout the location to complete the quest. Luckily, each of these is inside of the cave, so there's no need to wander along its mountain. You can find every popper location pictured and detailed below.
Related: Where to find Darth Vader in Fortnite Chapter 3 Season 3
Party popper location #1
Once you've arrived inside the cave, you can discover the first popper resting on a bar counter on the first floor of the POI's large blue building.
Party popper location #2
From the first popper, head to the front of the blue building where the cave's pool is located. The next popper sits next to a throne in between the pool and the building.
Party popper location #3
To the right of this throne, there is also a set of stairs that will ultimately get you to the roof of the building. Once you reach the top, the third party popper can be spotted at the end of its balcony.
Party popper location #4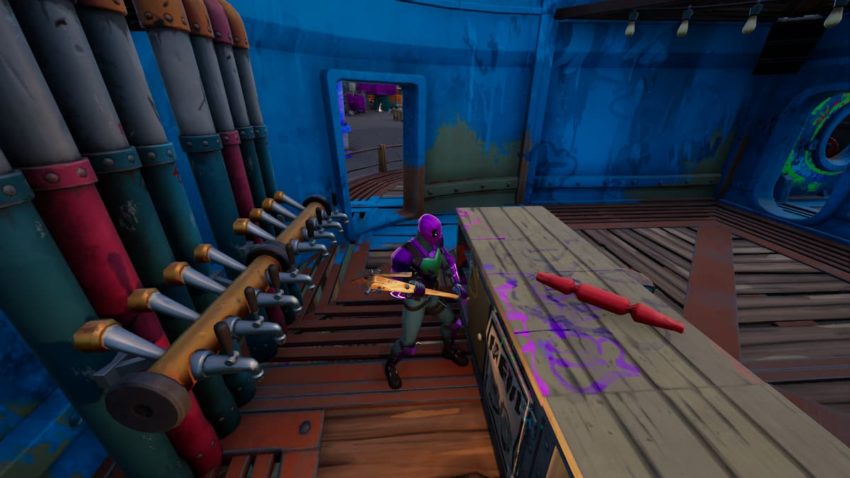 Alongside the pool, there is also a blue water tower that has been converted into a two-story bar. This fourth party popper is on its first-floor counter.
Party popper location #5
You should then make your way to the east side of the cave where there are abandoned airplane parts next to the dance floor. Head inside of the plane to find the last popper sitting next to a pair of lawn chairs.
Similar to last season's narrative questline, those able to complete the quest can expect to be rewarded thousands of XP for their efforts. However, it isn't the only new questline with spectacular rewards. The battle royale has also introduced Island Hopper quests, a line of Creative Mode challenges that can grant you a new Back Bling, Harvesting Tool, and weapon wrap.