The Best Mario Kart Games, Ranked
Mario Kart is one of Nintendo's best spinoffs for the Mario series, and its fun concept of the characters racing is what kept it for lasting over two decades. Ever since Super Mario Kart's debut on the Super Nintendo Entertainment System, there have been many games outside of Mario that would use kart racing as a genre for other video games.
There are lots of nostalgia whenever we see the older Mario Kart games, but the new ones have their charm as they update graphically and mechanically. This list will rank all the console version of Mario Kart games from least to best. As all the Mario Kart games were excellent in their way, there is no such thing as the worst title. With that, here is our list for all of the Mario Kart games ranked!
Best Mario Kart Games, Ranked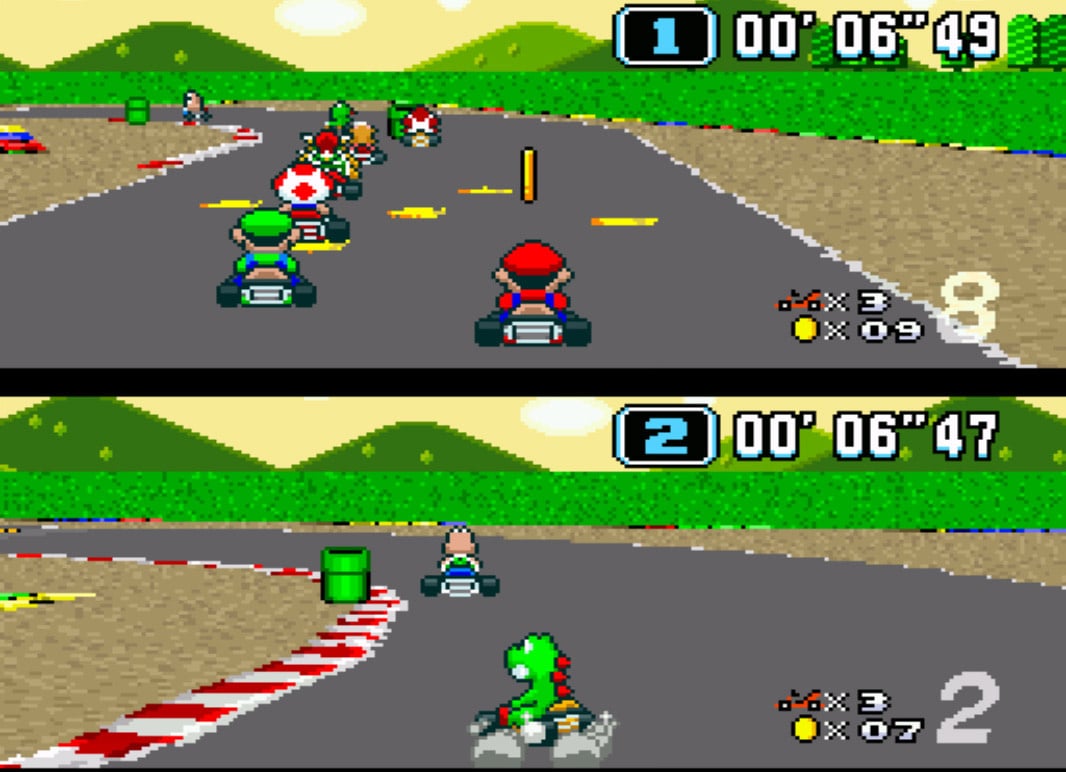 Super Mario Kart
The first game on the list is the very first entry of the series, Super Mario Kart for the SNES. As the starting point, this classic has paved the way for future Mario Kart titles to be made. It is outdated, but there is nothing wrong with that. While the tracks are simple in design, it is always a pleasure to see them in high definition in future Mario games. It might not be the best, but Super Mario Kart is vital for starting this franchise.
Mario Kart DS
Mario Kart DS has taken a step back from its predecessor Double Dash by going back to the single-driver kart racing. It is also responsible for bringing back retro tracks from past games, which would be a future staple for other Mario Kart titles. When you look at this game now, the 3D graphics are rather ugly, but graphics do not always mean it's a bad game. While it brought a lot of incredible features, Mario Kart DS is not the best but not the worst either.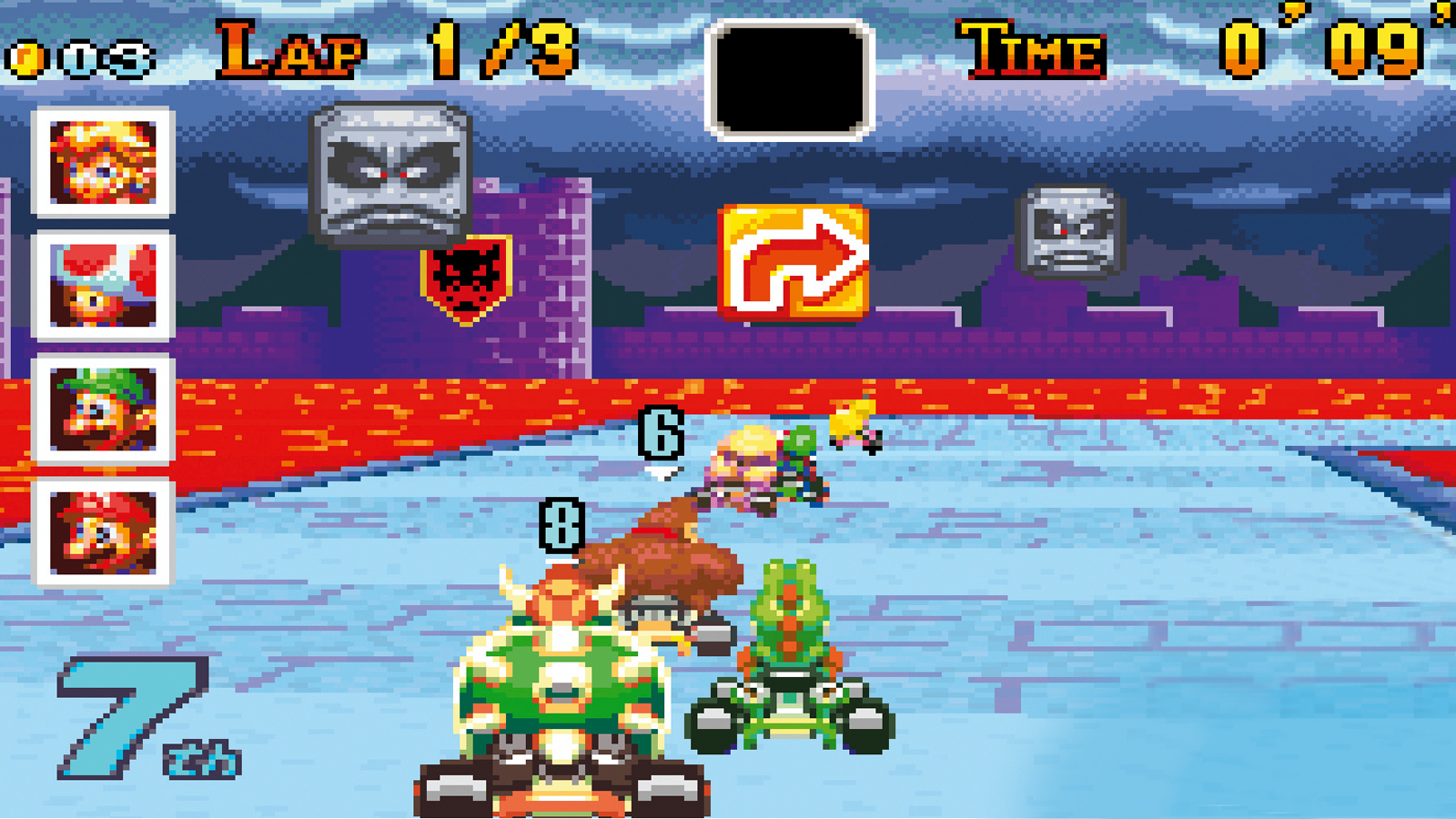 Mario Kart: Super Circuit
The third entry in the series goes to show that Mario Kart can work well on a handheld device like the Game Boy Advance. It was even developed by Fire Emblem's developer, Intelligent Systems, and they translated the game from console to handheld excellently. It offers tons of replayability, and that is saying a lot for a Game Boy game. Mario Kart: Super Circuit has not aged well like the SNES title, but it is one of the best Game Boy titles that any Mario fan should play or collect.
Mario Kart 64
Despite being overrated, Mario Kart 64 holds a ton of nostalgia for those that owned a Nintendo 64. The gameplay is addictive, the courses are iconic, and the music for each course is spectacular. When you compare other titles to Mario Kart 64, it lacks in content since you can complete this game in no less than a week. This game is overall better with friends than alone. Still, Mario Kart 64 is legendary and is one of the greatest games of all time.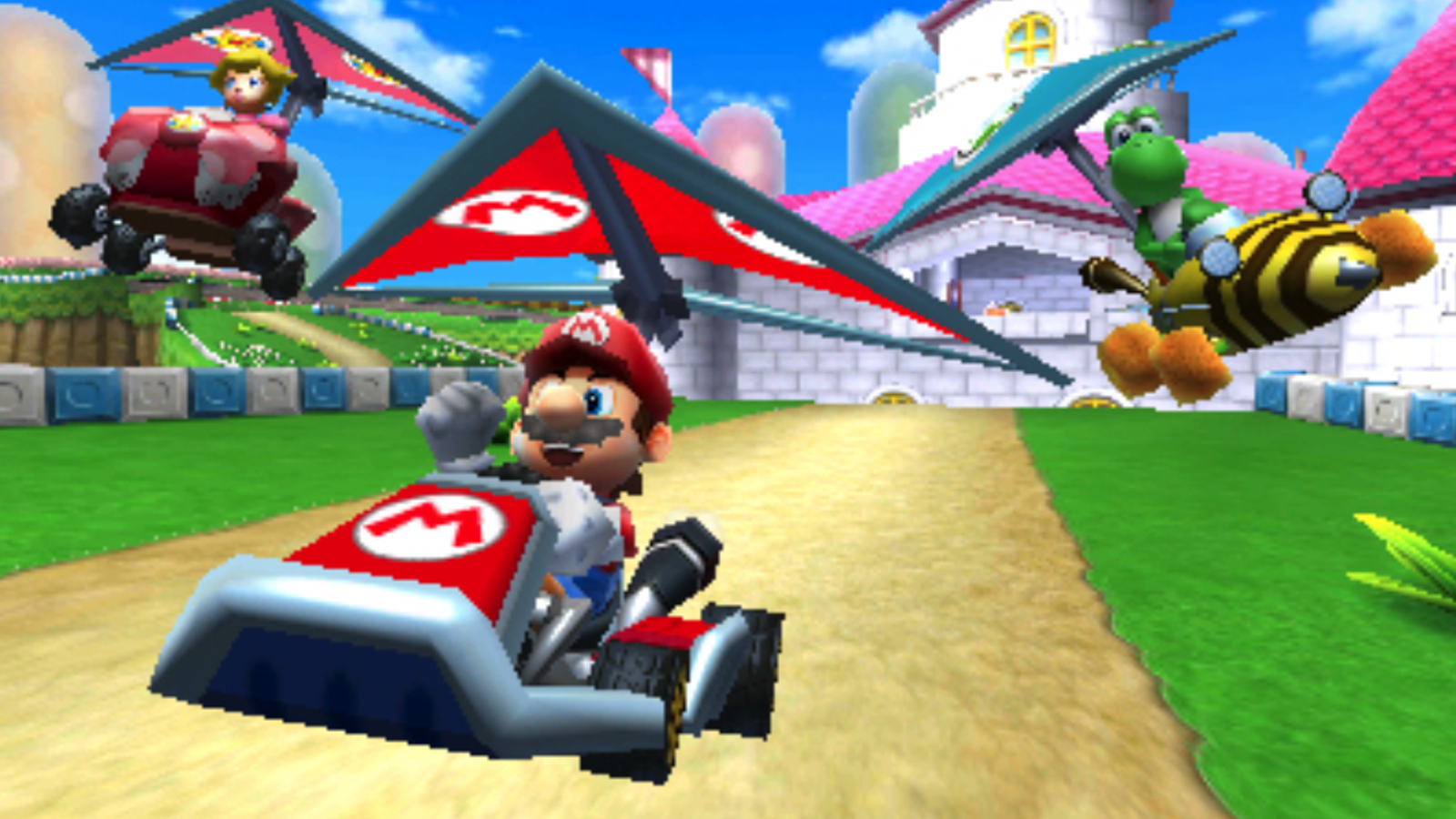 Mario Kart 7
Mario Kart 7 did a lot to succeed the previous handheld game Mario Kart DS. Graphically and mechanically, it is an excellent successor. It is also responsible for adding features like hang-gliding, driving underwater, driving in the first-person, and fully customize your character's vehicle. Currently, it is the best selling 3DS game to date, and that shows how fantastic this title is. With an excellent number of memorable courses, new and retro, and diverse gameplay mechanics, Mario Kart 7 is one of the best titles for a 3DS owner.
Mario Kart Wii
Mario Kart Wii has a lot to say for being the second most sold game on the Wii. There was a lot of stuff to unlock, making the game worthwhile to complete. The motion controls were also pretty fun as long as you have the Wii Wheel. The only issue this game has is the lack of online play ever since the discontinuation of the Nintendo Wi-Fi Connection. It is by no means flawless, but Mario Kart Wii holds a lot of great features that would inspire its two successors.
Mario Kart: Double Dash!!
Despite adding new features to make the series unique, no Mario Kart game can compare to Double Dash. Having two characters in a kart? It sounds simple, but it was genius. It is a staple in the series and still holds up for its fun gameplay and fantastic course designs. Double Dash is even savage and aggressive compared to other games, and that is not a bad thing at all.
Mario Kart 8 Deluxe
As the current release in the main series, Mario Kart 8 is the ultimate Mario Kart that any fan will enjoy. Originally a Wii U title, this game helped with sales for the Wii U. But porting it to the Nintendo Switch offers much more. The Deluxe version offers all the content that was initially DLC in the Wii U, and it is unfair to those who had a Wii U, this is still a phenomenal title to own for the Switch. Plus, battle mode thankfully returned, bringing a lot of fun for friends and players all around the world.