All Mercenaries of Fortune challenges and rewards in Call of Duty: Warzone
Complete these challenges before the event finishes in Call of Duty: Warzone.
The Mercenaries of Fortune challenges have arrived to Call of Duty: Warzone. These challenges will have to do with the first significant event for the game kicking off in Season 4. The new season introduces Fortune's Keep Resurgence, a brand new map for you to explore in Call of Duty: Warzone, with plenty of objectives and points of interest for you to search. These are all the Mercenaries of Fortune challenges you need to complete in Call of Duty: Warzone before time runs out.
Related: Call of Duty: Warzone Mercenaries of Fortune event guide – challenges, rewards, and dates
All Mercenaries of Fortune challenges
These are all the challenges you will need to complete to earn the various rewards in Mercenaries of Fortune.
Get 50 Player Kills on Fortunes Keep

Rewards: False Prospector camo

Open a Mercenary Vault

Rewards: Fanged Assault emblem

Get 25 kills or assists while in a vehicle
Win one Game of Golden Plunder

Rewards: Venomous Wealth calling card

Get 100 kills while in Storage Town on Caldera Island

Rewards: Death Prospector camo

Collect 100,000 cash on Fortunes Keep

Rewards: Venomous Approval sticker

Dig up three buried treasure piles while on Fortunes Keep

Rewards: Nefarious Deeds charm

Purchase five items from the Black Market

Rewards: Scaled Snipe reticle
Not all of these challenges involve the Fortunes Keep map in Warzone. For example, getting 100 kills in Caldera Island and winning a game of Golden Plunder are not a part of the map. Regardless, these playlists will be available simultaneously as the Mercenaries of Fortune, allowing you to jump into these game modes with friends. We highly recommend working with friends in a voice channel to complete Golden Plunder, as this is a team-focused game mode.
The other challenges all have to do with Fortunes Keep. You can visit this island Solo or with a party of two, three, or four players. The more players you have working alongside you to complete these challenges, the better chances you have to make it to the top.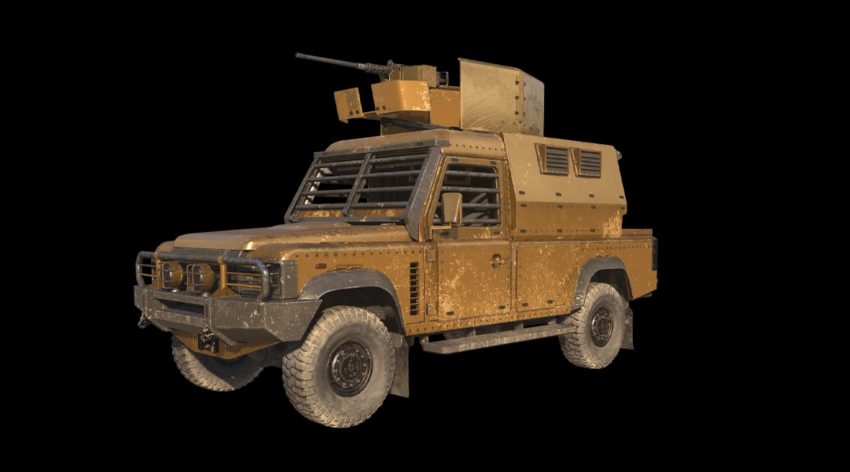 You will unlock The Vault vehicle skin, which is a solid gold version of the jeep you can use in Warzone. You will need to complete all of the challenges to unlock this skin.