All Stance Mods in Warframe, and how to get them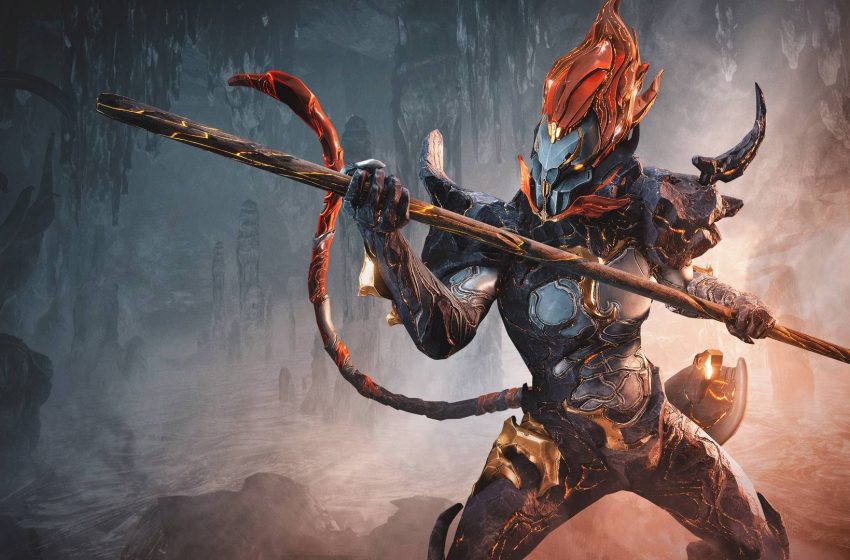 Stances are extremely important in Warframe. Melee combat is incredibly powerful, and your stance will dictate your available moveset with the melee weapon you are using. This means the actual combos that you can do, and any affects they have, are all based on your stance. Most weapon type have multiple Stance Mods available for them, and you can change up the style of any weapon by switching the Stance.
This means it is a good idea to experiment with stances and combos to find something that you enjoy and is effective.
How to check Stance Combos
You can view all combos that will be available with a Stance by clicking the "Combos" button beside the stance mod when it is installed in a weapon.
How to get Stance Mods
Stance Mods drop from a range of enemies in the game, assorted bosses, as bounty rewards, or from Conclave. You can also pick up some valuable Stance Mods from Baro Ki'Teer from time to time.
If you really want a Stance, you should keep in mind that all Stances can be traded between players, and the trade tax is normally quite low. You can use a website like Warframe Market to find someone who is selling a Stance you want, but you will normally need to part with some Platinum to get it.
You can also use the in-game Trade Chat to make a request for an item, and if someone in chat has it, they may be willing to sell it to you. It is still a good idea to use the Warframe Market to get a good idea of the going rate of the mod before you buy.
If you would prefer to farm for the mods, you can find a full list of Stances in the game, and some sources for each one below.
Argent Scourge – available through Conclave for 2000 Standing
Astral Twilight – available from Lua Spy Mission, Baro Ki'Teer, and as drops from Kuva Jesters, Mimics, and Denial Bursas
Atlantis Vulcan – drops from Ghoul Devourer, Guardsmen, Orphid Specters
Biting Piranha – available from Conclave for 2000 Standing
Bleeding Willow – drops from Corrupted MOAs
Blind Justice – drops from Knave Specters, Shadow Stalker, Stalker
Brutal Tide – drops from Arcane Boiler, Boiler, Toxic Ancient
Bullet Dance – drops from caches in Void Sabotage missions
Burning Wasp – can be obtained from Cetus Bounties, Corrupted Butcher, and Corrupted Lancer enemies
Carving Mantis – Cetus Bounties on the Steel Path, and can drop from Mimics and the Plains Commander
Celestial Nightfall – can be obtained from Conclave for 2000 Standing
Clashing Forest – can drop from Corrupted Ancients
Cleaving Whirlwind – can be gotten from Lua Spy missions, and can drop from Ancient Disruptors and Tar Mutalist MOAs
Coiling Viper – can be gotten from Lua Spy missions and Corrupted Crewmen
Crashing Havoc – can be obtained from Conclave for 2000 Standing
Crashing Timber – can be obtained from Conclave for 2000 Standing
Crimson Dervish – can be obtained as a drop from Bombards, Knave Specters, Tusk Bombards, and Tusk Mortar Bombards
Crossing Snakes – can be obtained as a drop from Tusk Elite Lancer, Shock Draga, Elite Lancer, Eliter Frontier Lancer, Eliter Arid Lander
Crushing Ruin – can be gotten from Lua Spy missions and as drops from Arid Seeker, Frontier Seeker, Kuva Seeker, Seeker, and Tusk Seeker enemies
Cunning Aspect – can be obtained through Conclave for 2000 Standing
Cyclone Kraken – can be gotten from caches in Kuva Exterminate missions.
Decisive Judgement – Arid Heavy Gunner, Corrupted Warden, Grineer Warden, Heavy Gunner, Infested Chroma, Infested Mesa, Tenno Specter
Defiled Snapdragon – Kuva Scorpion, Leaping Thresher, Scorpion
Dividing Blades – can be obtained from Conclave for 2000 Standing
Eleventh Storm – Lephantis boss fight, Wolf of Saturn Six, Zealoid Prelate
Fateful Truth – can be obtained from Conclave for 2000 Standing
Final Harbinger – Drekar Manic, Feyarch Specter
Flailing Branch – Corrupted Bombard, Corrupted Heavy Gunner
Four Riders – Grineer Manic, Undying Flyer
Fracturing Wind – Carrion Charger, Charger, Jack O' Naut, Juggernaut, Juggernaut Behemoth
Gaia's Tragedy – Comba, Datalyst, Comba variants, Scrambus
Gemini Cross – Corrupted MOA
Gleaming Talon – Leech Osprey, Sapping Osprey, Vapos Sapping Osprey
Gnashing Payara – Elite Crewman, Machinist, Vapos Elite Crewman
Grim Fury – Cetus Bounties, Kuva Powerclaw, Powerfist
High Noon – Lua Spy Missions, Brood Mother, Feyarch Specter
Homing Fang – Nauseous Crawler
Iron Phoenix – Arid Hellion, Arid Lancer, Coilddriver, Drekar Scorpion, Frontier Hellion, Frontier Lancer, Tusk Hellion, Tusk Lancer, Tusk Reaver
Lashing Coil – can be gotten from Conclave for 2000 Standing
Last Herald – can be gotten from Conclave for 2000 Standing
Mafic Rain – Ghoul Auger, Ghoul Auger Alpha, Ghoul Devourer, Ghoul Expired, Ghoul Rictus
Malicious Raptor – Kuva Powerclaw, Powerfist
Noble Cadence – can be gotten from Conclave for 2000 Standing
Piercing Fury – can be gotten from Conclave for 2000 Standing
Pointed Wind – Shockwave MOA, Test MOA, Vapos Shockwave MOA
Quaking Hand – can be gotten from Conclave for 2000 Standing
Reaping Spiral – Cetus Bounties
Rending Crane – Kuva Napalm, Napalm, Tusk Napalm
Rending Wind – can be gotten from Conclave for 2000 Standing
Rising Steel – can be gotten from Conclave for 2000 Standing
Scarlet Hurricane – can be gotten from Conclave for 2000 Standing
Seismic Palm – Leaper
Shadow Harvest – can be gotten from Conclave for 2000 Standing
Shattering Storm – General Sargus Ruk
Shimmering Blight – Arid Seeker, Frontier Seeker, Kuva Seeker, Seeker, Tusk Seeker
Sinking Talon – Detron Crewman, Vapos Detron Crewman
Slicing Feathers – Ghost Auger, Ghost Auger Alpha, Ghoul Devourer, Ghoul Expired, Ghoul Rictus, Ghoul Rictus Alpha
Sovereign Outcast – Kuva Heavy Gunner, Tusk Heavy Gunner
Spinning Needle – Leaper, Wolf of Saturn Six, Zealoid Prelate
Stalking Fan – Aerolyst, Nullifier Crewman, Sniper Crewman
Star Divide – can be gotten from Conclave for 2000 Standing
Stinging Thorn – Eidolon Vomvalyst, Tusk Thumper, Tusk Thumper Bull
Sundering Weave – Arid Eviscerator, Arid Trooper, Eviscerator, Frontier Trooper, Kuva Trooper, Trooper
Swirling Tiger – Anti MOA, Corpus Tech, Corpus Warden, Ghoul Auger, Kuva Scorch, Scorch
Swooping Falcon – Ceuts Bounties on the Steel Path, Cetus Bounty (normal), Aerial Commander
Tainted Hydra – can be gotten from Conclave for 2000 Standing
Tempo Royale – Baro Ki'Teer, Isolator Bursa, Wolf of Saturn Six, Zealoid Prelate
Tranquil Cleave – Arid Butcher, Frontier Butcher
Twirling Spire – Steel Path Cetus Bounty, normal Cetus Bounty, Recon Commander
Vengeful Revenant – Aerolyst, Conculyst
Vermillion Storm – Baro Ki'Teer, Drekar Manic Bombard, Kuva Guardian
Vicious Approach – can be gotten from Conclave for 2000 Standing
Vulpine Mask – Comba, Datalyst, Drekar Manic Bombard, Comba variants
Wise Razor – Coolant Raknoid