All Weapon & Item Locations for Crash Site in CoD Modern Warfare 3
You can find 10 weapons and items while playing through Modern Warfare 3's Crash Site mission, and this guide shows you where to find them.
When tackling the Open Combat Missions in Call of Duty: Modern Warfare 3, it's all about tracking the many items and weapons scattered throughout the map. These are hidden all over the area, and you need to discover each one during the Crash Site mission.
Every Open Combat mission gives you the chance to find these weapons and items throughout the level. You'll need to track them down by scouring through the map and locating them all. After you find them once, they'll count towards your total, and you can try using them on the same mission on more complex difficulties. Here's what you need to know about finding all weapon and item locations for the Crash Site mission in Call of Duty: Modern Warfare 3.
Related: Modern Warfare 3 Removes Weaponing Tuning With Major Gunsmith Overhaul
Where To Find All Weapon & Item Locations in Crash Site for Modern Warfare 3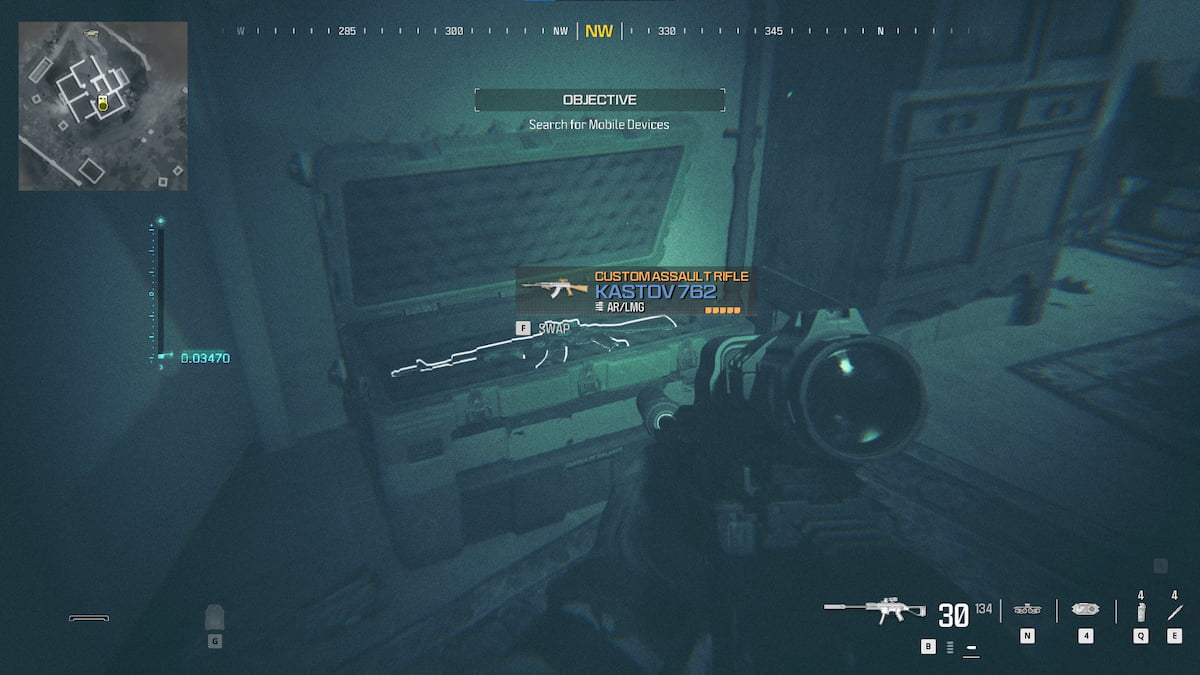 The Crash Site missions are similar to those you've already done in Modern Warfare 3: Reactor and Precious Cargo. Although the primary objective is for you to make your way through the mission, completing the objectives, the various weapon and item locations are what you want to achieve before wrapping everything up. There are 10 you need to find before you complete Crash Site, and they will be inside the orange containers.
You do not need to equip the weapons or items for them to count, but you do need to open up their containers. They automatically add to your total, and you can move on to the next location. There will be enemies throughout the map, so feel free to eliminate them as you progress. However, I do recommend not completing any of the objectives before grabbing all the equipment to ensure you don't complete the Modern Warfare 3 mission before you're ready to leave.
These are all the weapon and item locations you can find in Modern Warfare 3's Crash Site mission.
| Weapon & Item Location | Weapon & Item Name |
| --- | --- |
| | Armor Box |
| | Heartbeat Sensor |
| | Incendiary Lockwood 680 |
| | Incendiary Raal MG |
| | Kastov 762 |
| | Munitions Box |
| | Silenced Crossbow |
| | Silenced M4 |
| | Silenced SA-B 50 |
| | Silenced Victus XMR |