The 5 best Roblox YouTubers (2020)
A list of the biggest trolls and teachers.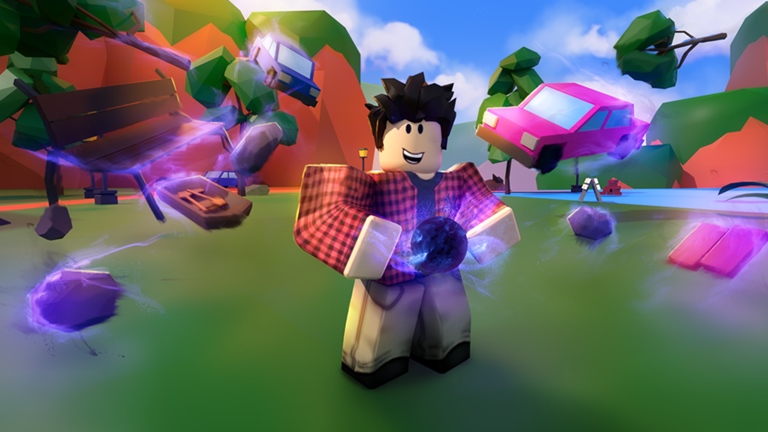 One of the trendiest games on YouTube is somehow one of the oldest of the bunch. Since its release in September 2006, Roblox has slowly built a player base through the promotion of several YouTubers who seem to really push Roblox's customization options past its intended boundaries. Players now create digital landscapes based on their other favorite video games, such as maps from Call of Duty, or even Pokemon's Pallet Town. Heck, even original content created gains traction, like the simplistic Work at a Pizza Place, with over 2.5 billion user interactions.
The essence of these YouTubers is to highlight up-and-coming Roblox works and display how enjoyable they can be. So, if you love the almost decade and a half old title and desire to continue discovering new lands, check out one of these YouTubers for more insight.
5. Tofuu
Probably the most enthusiastic of the major YouTubers, here, is Tofuu. He is mostly known to cause havoc to many in-game worlds. Many of his videos chronicle pranks that he'll pull on other players, that are all too hilarious. For instance, his popularity has made many fans ask for an in-game photo with them and his character. After they do so, he will then obliterate their character unexpectedly, but all in good fun. One reason for Tofuu's traction, as he currently has 4.5 million subscribers, is the fact that he has been posting videos of his ventures in the game since 2007.
4. DanTDM
Many of you probably already know the name DanTDM, as he carries a lofty 23.5 million subs on the platform. Although he's not number one on our list, as the gamer usually doesn't focus primarily on Roblox. With over 3,300 videos, there's a collection of videos on the game, those of which highlight the best skins and players in the Roblox universe. We recommend you start with a popular series of his that documents his ongoing rivalry with a herd of pigs in the game. DanTDM typically uploads every other day, with Roblox videos being posted about twice a week.
3. Denis
One of the fastest growing channels in the community is that of Denis, who has almost nine million subscribers, since starting in 2016. He's certainly a reliable Roblox uploader, as he makes about a video a day of his travels in the game. From thorough editing to his own unique comedic approach, even viewers who don't enjoy the game will love Denis's content. Unlike the others, Denis is one who is actually trolled by fans, as they trick him into playing the most brutal of levels in the game. A great example of this is the Roblox camping series he uploads regularly, which we advise you should watch for a good laugh.
2. Poke
Another early adopter of Roblox is Poke, who started in 2007. Although, his channel never saw growth until getting noticed by the likes of Tofuu, amongst others. As he now holds 4.5 million subscribers, it is easy to see why Poke has deserved such a spotlight. He's likely the most creative in the community, as he uploads comedy-based content about the in-game pranking war he continues to have with his girlfriend and friends. It's worth a watch, as you never know if the prank succeeds or unravels terribly.
1. Flamingo
Formerly known as AlbertsStuff, Flamingo has been a bedrock to Roblox's popularity on the video sharing site. With over 6.5 million subscribers, Flamingo is a more knowledge-focused Roblox uploader, posting about two videos a day on the game's biggest secrets. With about 1,400 videos to his name, there is a collection of tips and tricks videos to get any of the Roblox's newcomers started. Flamingo's videos don't just cause a small spike in popularity to the game, though. In actuality, with about two million views a video, his spotlight on unknown levels cause them to become immensely popular. Also, if you have a burning interest to understand what the VR version of the game is like, Flamingo has loads of videos covering all the hilarity of it. He is surely a can't-miss YouTuber in the Roblox community, as we believe he is the best of all.
If you only found interest in only one or two of these gamers, you'll definitely still be looking at a few hundred hours of content ahead of you. In addition, you can also discover more Roblox YouTubers by going to Roblox's own YouTube channel. Although it's not as popular as the ones above, it occasionally posts clips of other big-name personalities' videos.