The 10 best Roblox games for kids
For the new kids on the Blox.
Roblox has the market well under its control regarding kid-friendly games and communities for children to explore. The modern virtual world is filled with many perils and never-do-wells, and the question of where children can congregate can be daunting for many parents.
Roblox has stepped into this role well on PC, mobile, and the Xbox. Children will engage with other kids, there is a heft of admins and mods, and there is a slew of experiences for players of all ages to explore. With over 40,000,000 Experiences available, which are unique user-created games, it can be daunting to figure out where even to start your Roblox journey. Parents should note that there are options for microtransactions for most games, with a currency conversion into 'Robux,' but these are not necessary for standard gameplay.
For more control in your Roblox journey, many Roblox experiences offer private servers (often with a one-off microtransaction); others can only join these servers only at your invite. Much of Roblox succeeds with interpersonal gameplay, but where private servers are available in the following experiences, it has been noted. Roblox offers far too many brilliant experiences to discern the absolute best, so these following ten are the best of their genres while being the best to teach kids about digital life, comfort with typing, and emergent experiences within a community.
Brookhaven RP
Private Server — 100 Robux
Brookhaven RP has been a tremendous success with its emergent gameplay and roleplay opportunities. Players are dropped into a city filled with shops, can place their houses in vacant lots, and party until the sun rises. Fly helicopters, drive around the city streets, use dozens of in-game emotes and chat to make new friends.
BedWars
It's not the greatest idea to simply plop your kid into CS:GO matchmaking without some form of experience. BedWars is a fantastic introduction to competitive gameplay for kids who have shown interest: simple rules, quick rounds, and frenetic gameplay means there is less talking smack and more time strategizing. Sometimes, the chat can get as toxic as Roblox allows, but it was a great opportunity for me to teach my child how to deal with that behavior online, which has since paid dividends.
Royale High
Private Server — 100 Robux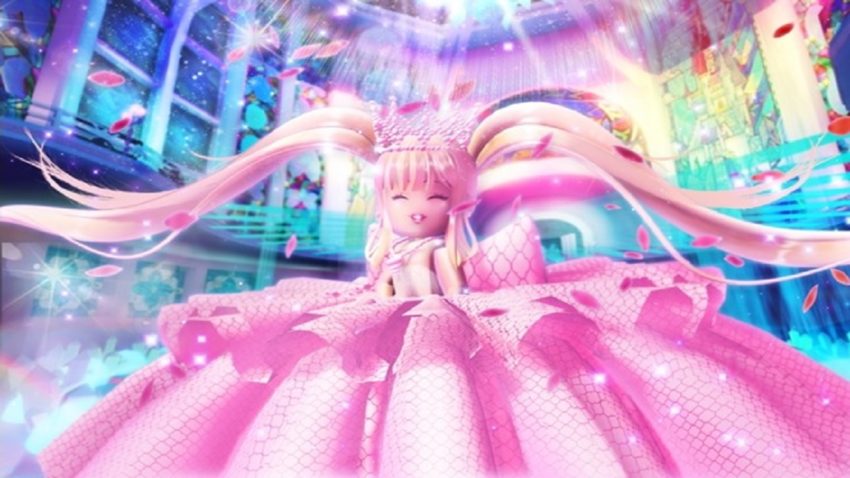 Royale High keeps itself on this list by sheer virtue of the glorification of high school to children. A true coming-of-age time, Royale High offers plenty of mini-games and cosmetic unlocks to keep players wandering its halls for years. Kids with a competitive streak might feel a bit bored here, but those that love chatting and making new friends will be hard-pressed to find something better.
Roblox High School 2
While Royale High feels geared towards those inclined to play dress-up, RHS2 instead focuses more on the everyday life of High School. Customize your own home, go skateboarding in the park, and even graduate as players work together to surmount the difficulties of high school.
Welcome to Bloxburg
Private Server — Not Available
While Brookhaven allows players to simply place a pre-constructed house to get on with the RP, Welcome to Bloxburg allows players to build their own home. Players can work jobs to get more in-game currency, purchase vehicles, and roleplay with the community. The downside is that it is a paid experience — players will need to spend 25 Robux to enter this game. Once players are in, though, it tends to be a game that they will play for years.
Gas Station Simulator
Private Server — 25 Robux
This up-and-coming experience has proven to be a brilliant experience for Robloxians. A gas station out in the desert is manned by Roblox players, and the shelves need to be stocked, cars need to be refueled, and someone needs to man the dang cash register. Emergent RP and a consistent list of tasks to accomplish to earn more money turn this experience into a great way to spend an idle afternoon.
Sonic Speed Simulator
Private Server — 99 Robux
Sega teamed up with Roblox creation developer Gamefam for a unique Roblox Experience called Sonic Speed Simulator. Players find coins and gems to increase their level, which enables them to run faster. Fight Dr. Robotnik, save small animals, and run the classic loop-da-loops while chasing unique challenges. Older kids will appreciate the challenge levels, while younger players will enjoy watching themselves get faster over time.
My Hello Kitty Cafe
Private Server — Not Available
Manage your own Hello Kitty-themed café, from creation to daily management. Players will come in for a bit of RP and a spot of tea while the Hello Kitty friends bus tables and serve. It's a cute and gentle title that allows for RP, exploration, and wildly adorable characters.
Adopt Me!
Adopt Me! remains the most popular title available on Roblox. Complete challenges with your pet to earn income, which allows players to purchase unique cosmetics and new pets for even more challenges. This can be hit and miss with the younger crowd; however — the systems necessary for completing challenges and getting new pets can be difficult to navigate.
3008
Private Server — 10 Robux
Kids are getting into the casual-horror genre far younger than most of the older generation, thanks to the popularity of titles such as Five Nights at Freddy's and the like. These aren't brutal experiences like the Outlast series and instead tend to focus on an advanced version of hide-and-seek where one player gets to play as the monster in dark settings. 3008 is a gentle introduction into the SCP world, where players run around and solve puzzles within an IKEA while hiding from a monster.