FIFA 20 Best Free Signings at the end of Season One
Everyone loves things for free, especially when free is a high-quality footballer from a top league in Europe. If you want to be like Juventus and build a fantastic team made up of many free transfers (they have a midfield quartet of Sami Khedira, Emre Can, Aaron Ramsey, and Adrien Rabiot all from free transfers), it's surprisingly easy. Unlike with real life, where free agents would command huge signing on fees in place of transfer cash that would have gone to the club. Signing players on a free transfer on Career mode in FIFA is relatively similar in fees to a normal transfer, meaning that you can take some of the best in the world, for free and not pay the high player fees.
Ramsey and Rabiot were both available for free last year, and there are plenty of great offerings this year, with one club, in particular, offering a duo who would fit in most top clubs in Europe. Not as many top players this year on their last contracts, but what's here is outstanding, with an eye on age too so that you're not going to burn on investment from degeneration.
Note that these players at the time of publishing all have one year left on their contracts, and as such may change by the release of the game, or changed in later patches as time progresses and new contracts are signed.
With that said, here are the best players you can get on a free transfer in Season One (signed in January 2020 to use in Season 2) in Career Mode on FIFA 20.
Goalkeeper
David De Gea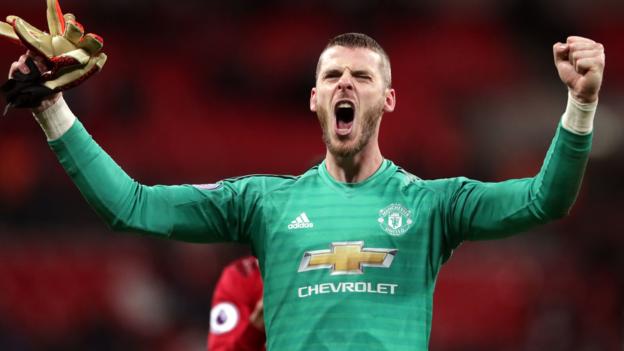 One of the best keepers in the world and possibly the best in the Premier League, David De Gea has only just signed a new deal with his club, and as such, he's still currently available for free in January 2020 until this is patched, or if you use the initial squads option. Catlike reflexes and superb positional awareness, De Gea will improve just about any team in the game that's not Man City, Liverpool or Bayern Munich in the goalkeeping position.
Expect him to command some of the most significant wages for a goalkeeper in the game.
Walter Benitez
Nice's goalkeeper Walter Benitez may not be quite to the standard of De Gea, but not many keepers are, and his stats are still very good across the board, particularly with his reflexes. An option for team perhaps in the lower end of the top leagues, Benitez is a solid option for the budget-conscious.
Defenders
Toby Alderweireld
The first of two top Spurs players in this list, Toby Alderweireld is powerhouse defender that's still only 30 and is a rarity in football as being a genuinely good defender with the ball at his feet and passing ability. If you're going to be taking a big team that lacks a genuinely imposing center-back with passing skills, like Manchester United or Arsenal, or need to replace an aging center back (Ramos or Pique), Toby is a must-sign and will perform admirably for any team.
Also versatile enough to play at full-back if injuries or tiredness are hitting your team during a busy run-in. And if you prefer having everything come in twos, Jan Vertongen is also going to be available for free.
Stefan Savic
Atletico Madrid seems to have a never-ending stockpile of fantastic center backs. Godin has left this summer, but when you have Stefan Savic as your other option, who needs him? In all seriousness though, Savic is a great defender in FIFA, and with top stats in just about every relevant stat for a center back, he should be another great option if you need to shore up your defense.
Thomas Meunier
PSG right-back Meunier was linked with a few teams in the summer, mostly from Premier League clubs, after his appearances, last season were somewhat restricted. Not the fastest of fullbacks but possessing a good cross, solid defensive stats and bundles of energy, Meunier in FIFA 20 is a solid choice, especially for mid-table top division teams looking for some solidarity at full-back. Also capable on the wing if you need to rest some bigger guns.
thaniel Clyne
With the introduction of Trent Alexander-Arnold to the Liverpool team, Natheniel Clyne, who was once thought to be the front runner for England's right-back position, has been deemed surplus to requirements at Anfield. Despite his relatively low overall stat, Clyne is an excellent choice for any mid-table team in the top leagues of Europe. He's lost a yard of pace due to injuries, but all of his physicals, defensive and attacking stats are still very solid. You know what you'll get with Clyne, and he'll be a good option to deploy either as a back-up or until you've got a right-back in the youth team ready to make the permanent step up to the first team.
Midfield
Christian Eriksen
Having pretty much already confirmed to the press that he will be looking to leave on a free transfer next season, the second Spurs player Christian Eriksen will be available to snap up for free. A creative mastermind in midfield, Eriksen would fit into just about any team in the world with his vision and passing, while working tirelessly around the pitch. Best at the central attacking midfield (CAM) role, he is also skillful in the heart of the midfield.
It's a crime that Spurs are going to get nothing for him, but their loss can be your gain. Snap him up, and you'll have yourself one of the best in the world.
Mario Götze
Mario Götze has somewhat fallen from grace in the last few years. Getting a dream move to Bayern Munich in 2013, and then scoring the goal that won Germany the World Cup in 2014, he seemed to be progressing into one of the World's best midfielders. Fast forward to 2019, and he's back at Dortmund, and his level of play has dropped relatively drastically.
Thankfully that hasn't translated into FIFA quite as drastically. Still excellent with the ball at his feet and possesses good agility, along with vision and composure. His strength might hinder him in the more physical leagues, but he's still a great option for those looking to inject creativity in midfield or an attacker in a pinch.
Timothy Castagne
A young player with a big future ahead of him, Belgian midfielder Timothy Castagne can operate in pretty much any position on the right side of the pitch. Good defensive stats if you need to slot him in at the back, and improving passing and crossing paired with decent pace mean that he is solid on the wing too. As with all younger players, you'd be investing in him for the future and with a potential rating in FIFA 19 of 83, and now a full Belgian international, Castagne is a great option to grow into a top player in this year's game
Attack
Edinson Cavani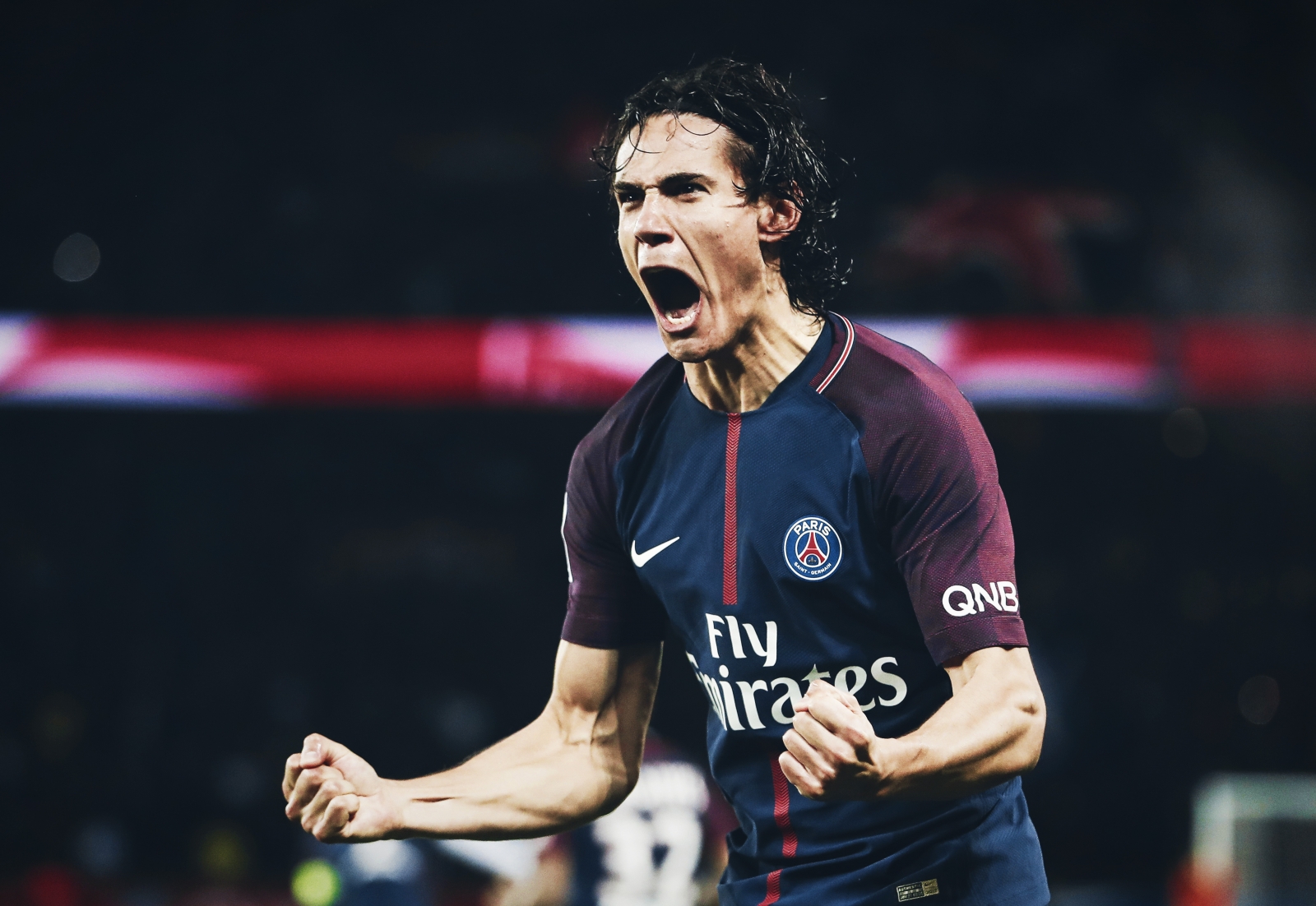 One of the few players in world football that is linked to other clubs in just about every transfer window, yet stays put, big Uruguayan frontman Edinson Cavani has been scoring 20+ goals a season for almost ten years. While you could argue that it's because he's a striker for the most dominant team in Ligue 1, that still takes some doing. Also, while you'd be signing him at 33 years old, Cavani is still a brilliant, potent striker and especially if you're a mid-table Premier League or La Liga team, he might be within budget to splash out on for a couple of years. His stats speak for itself.
Dries Mertens
A player that's getting older, but like many players in Italy that seems to get better with age (looking at you, Antonio De Natalie), Napoli's Belgian forward Dries Mertens is another excellent choice for those looking to get top quality at a hopefully lower price due to his age. Still lightning across the turf, great dribbling skills, and four-star skills forward, Dries might be the key to unlocking your attacking potential.
Jarrod Bowen
Another player with a big future, 22-year-old winger Jarrod Bowen had an excellent season in 2018/19. Playing for Hull City in the English Championship, he scored 22 goals in 46 games, and there was the talk of a Premier League transfer in the Summer. Sadly it didn't materialize, but with his contract up next year, this is an excellent opportunity to snap up a quality young player who's potential will have increased on last year, which was at about 83.
Fairly pacy and good on the ball, he will improve exponentially as he plays more too.
Callum Hudson-Odoi
Another skillful winger who's already an England international, Callum Hudson-Odoi's development will have been hampered by his Achilles injury last season that kept him out for months. However, with a potential rating last year of 85, his stock will still be incredibly high and as he still hasn't signed a new contract, snap him up on a free in January and watch him grow into a superstar. Fast with nimble feet, he should grow into the next best thing England have to Raheem Sterling and Jaydon Sancho.