Genshin Impact and KFC collaboration – dates, regions, and skins
But is it as nice as Qingce Fried Chicken?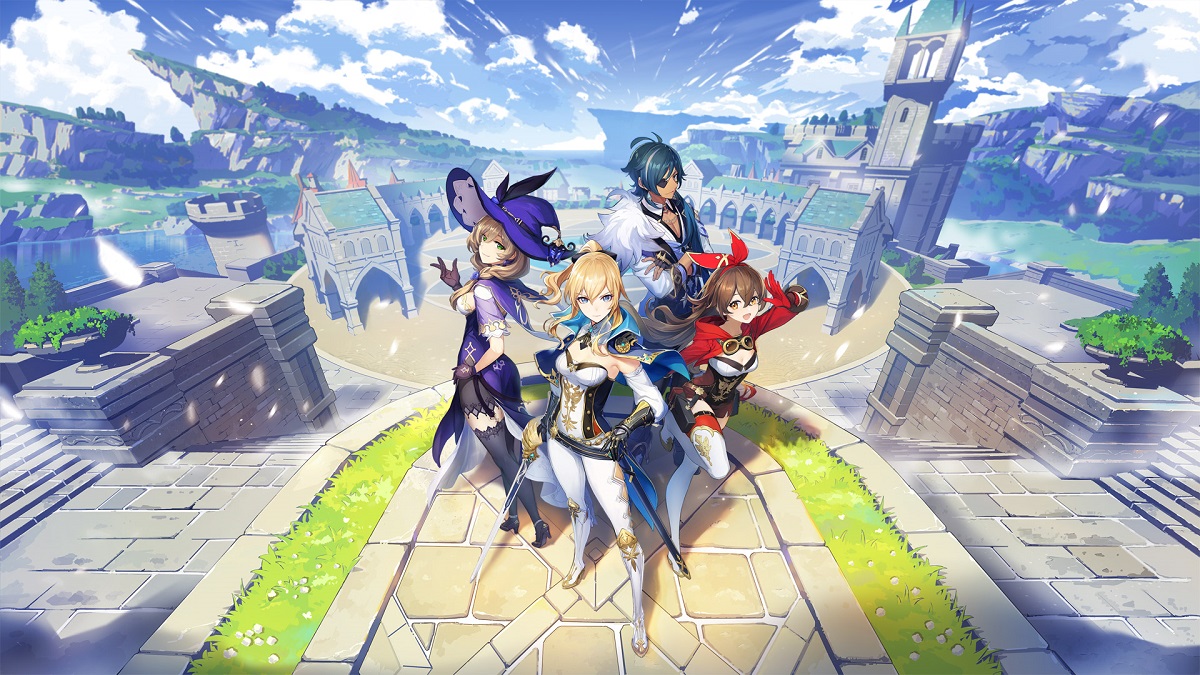 Leaks have appeared online for a Genshin Impact collaboration with KFC, and Genshin Twitter is pretty much on fire for details right now. We will do our best to fill you in on what we know so far and will be updating this article as miYoHo release more details.
The leaked image shows Noelle and Diluc wearing KFC-style outfits, carrying trays of food, and generally doing what KFC workers do, which is tempted you into buying some chicken.
Event dates
According to the leaks, the cross-promotional event will go live on March 8, so we expect miYoHo to start releasing official information on it soon.
What regions will it be in?
It might be best to prepare for disappointment here, as we expect the promotion to be limited to China.
What are the rewards?
It would seem that people who order their food at KFC can get a limited-time Diluc bucket (Dilucket?) and some themed Glider Wings for their game.
Are there new skins?
Genshin Impact doesn't do skins, and frankly, we don't expect it to start any time soon. The skins that Noelle and Diluc are wearing appear to be purely for the promotional pictures.
Why KFC?
As a brand, KFC has been trying to appeal to consumers in the gaming space for a while and has been getting pretty inventive, coming up with a dating simulator that allows you to date the Colonel, and the KFC Console.
There is also the fact that KFC is the largest restaurant chain in China. The chain was actually one of the very first western restaurants to open in the market in the 80s, morphing the branding and offerings into something that would appeal to Chinese audiences with a western twist.
In short, KFC has always been ahead of the curve in the Chinese market, so embracing a smash hit game like Genshin Impact is perfectly on-brand for them.