How do Legendary Perks work in Fallout 76?
Legendary Perks are on the way.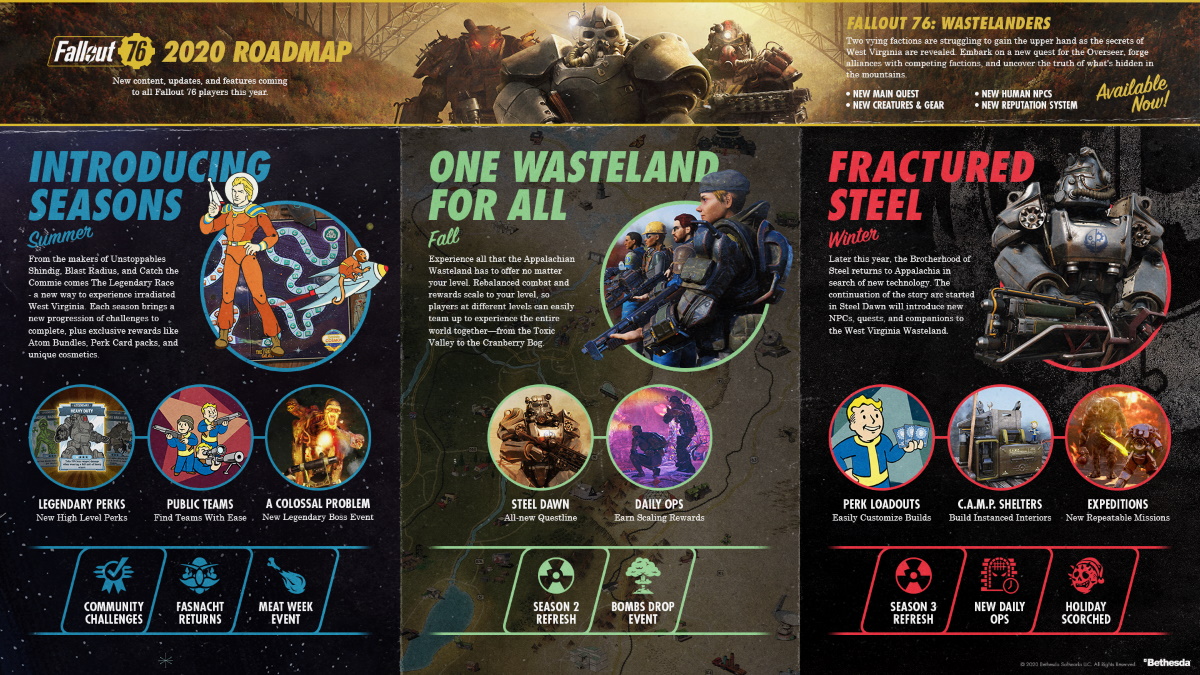 Fallout 76 will have plenty of new changes coming to it during 2020. You can expect to see the first new Season coming to the game at the start of the summer, and Season One comes with a brand new way to unlock new rewards in the game. Everyone who owns the game will have access to Season One, which comes with 100 levels full of awards. Season One is expected to drop during Update 20, and additional gameplay mechanics will come with it, such as Legendary Perks.
These Legendary Perks will be higher-level versions of the ones already in the game. While the information about Legendary Perks coming to the game has been announced, we don't know too much else about them at the time of this writing.
We do know Legendary Perks will become available during the summer, roughly around the same time when Season One arrives, which is when Update 20 does.
We also know what you need to do to go about acquiring these Legendary Perks. They'll be available at level 50 of Season One, which everyone will have access to, preventing certain players from having access to certain gameplay mechanics. Developer Bethesda has commented that players can expect to play between one to two hours of gameplay before ranking up, however, everyone is free to use Atoms to rank up, which costs 150. For those who want to progress towards earning Legendary Perks faster when the system releases, you can continually play the game by performing daily and weekly in-game challenges or use Atoms to make it faster.
We'll be updating this guide when we learn additional information about this system in Fallout 76. For now, we do know they're coming, and they have a release date. You can expect to start earning them when Update 20 arrives in the game.