How to Get a Gold Card in Monopoly GO!
Collecting Gold Cards in Monopoly GO! is a great way to gather fabulous prizes. Here's how you can find them!
Getting gold stickers in Monopoly GO is challenging for new players, and the game gives little explanation about how they work. Here's everything you need to know about these rare collectibles.
Monopoly GO! is a fun mobile title released by Scopely for iOS and Android devices. It's quick, generous, and great for playing with friends. One of the game's many features comes in the form of sticker collecting and trading. This guide will cover what to do with those stickers and how to collect and trade the more elusive gold variants you may discover hidden away in one of many packs.
Related: Does Monopoly Plus have cross-platform play? Answered
What is Gold Cards in Monopoly GO?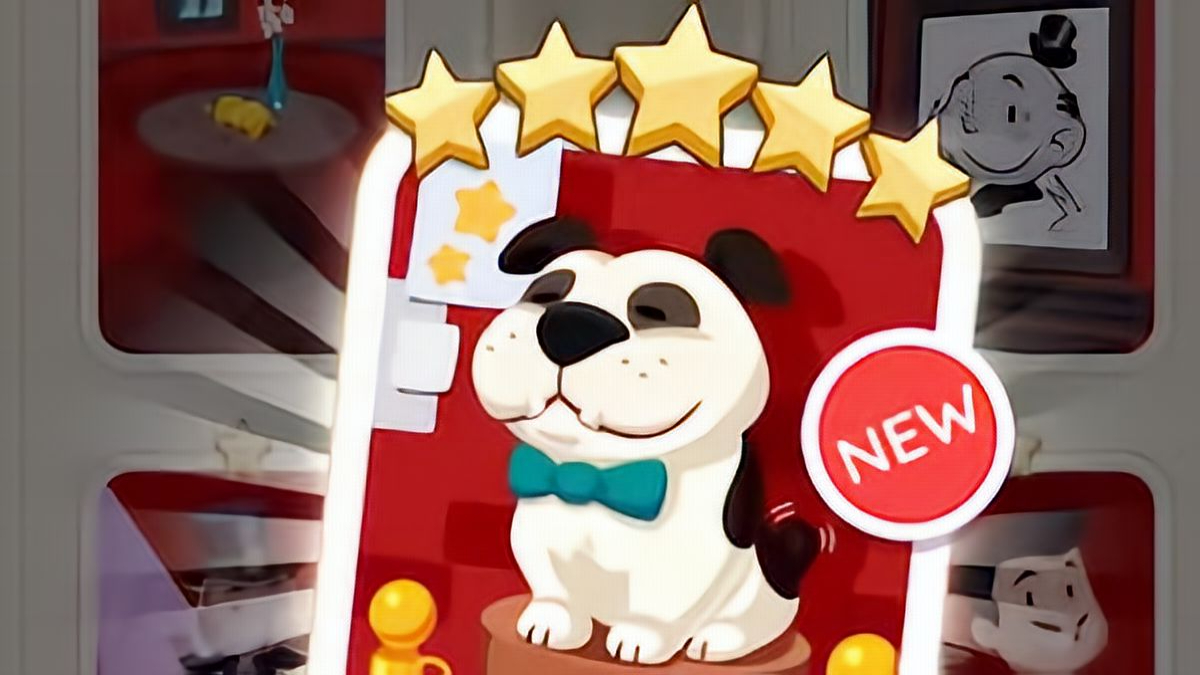 Gold cards are challenging to get in Monopoly GO! However, there's a trick to trading them correctly. I'll go over how to trade Gold cards along with the other different kinds of stickers you can find in the game. I'll also demonstrate where I found Gold cards after collecting them. Mobile games have grown in size and complexity over the years, so it's good to have something relatively simple for busy gamers!
Can You Trade Gold Stickers in Monopoly GO?
Yes! We can trade gold stickers during certain in-game events in Monopoly GO! I could only trade certain stickers during one of the many Monopoly GO limited events and only for specific stickers. I was also offered to join exclusive Facebook groups in-game for gold sticker trading, so keep an eye out for those messages. Also, make sure you keep track of which gold stickers you have and get rid of any duplicates.
How to Trade Other Stickers in Monopoly GO
Monopoly GO has a trading feature allowing us to trade extra unwanted stickers, particularly non-gold ones. I needed to add players to my friends list to access this feature. Once I filled out my friends list, I just went to my album, selected a theme, and tapped the option with the most stickers, which opened a menu where I could choose whom I wanted to send the sticker.
Best practices For Managing Stickers
Monopoly GO has a special menu that takes care of all the sticker collecting for us. In this case, I was able to see which set I wanted and how many stickers I needed to complete the set. Once I did finish a set, the game confirmed this by using a checkmark to notify me that I had every card in that collection. In those collections, I was able to see how many of each card I had, just in case I wanted to trade them.