How to open doors locked by an ID scanner in Fortnite Chapter 2 Season 2
You will need to be sneaky for this challenge.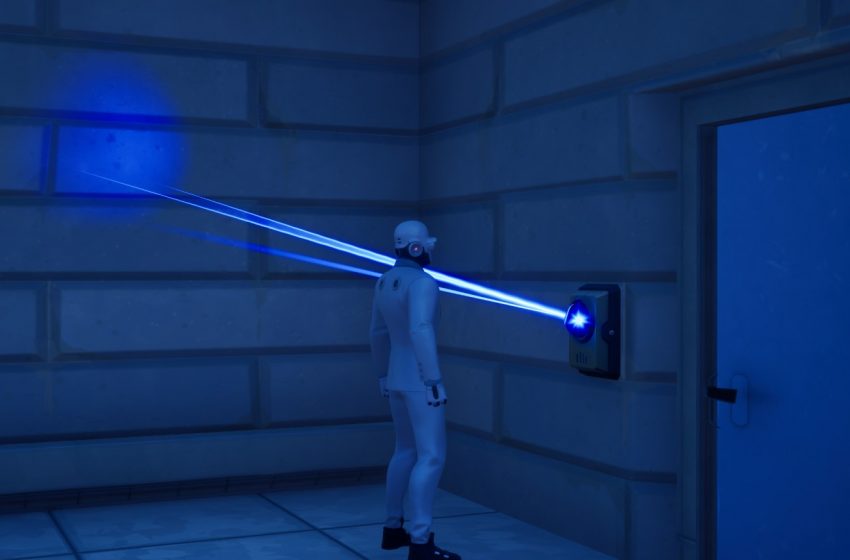 Fortnite Chapter 2 Season 2 has arrived, which means new challenges. The format of challenges has changed somewhat, and you will now find them under the Battle Pass section of the menu. You will be able to see the Challenge Table, which will tell you all the different tasks you will be doing this week.
One of the challenges this week is to open doors locked by an ID scanner in different matches. To do this, you will need to head for the Agency headquarters on the Eye Land in the center of the map. This is a bit of a busy area right now, but it's a great place to do this challenge. The first thing you will need to do is use a phone booth to disguise yourself as a Henchman.
You can find a phone booth outside the Agency, near the giant statue and flags. Just step inside to put on your Henchman disguise. Once that is complete, you can then use the disguise at the locked doors that have scanners, and they will open for you. It takes a few moments for the door to scan you, so make sure that no other players are around. To open the door, walk up to it while you are in the henchman disguise, then interact with it. Give it a few moments to scan you, and you will be done.
You can also knock down a henchman, carry him to an ID scanner and use him to open the locked door. This cuts out the need to find a phone booth to put on your disguise but comes with risks of its own, as you need to take the time to drop the henchman if you run into another player.
You need to do this in three different matches, and you only need to do it once per match.
We have plenty of other useful guides that you might find helpful. From how to get Deadpool, where to find Deadpool's letter to Epic Games, and how to deal damage to henchmen, and how to customize your new Maya skin you can get from the Battle Pass.