How to refine the Festering Desire Sword in Genshin Impact
The Festering Desire is a free Sword that you can get during the Chalk Prince and the Dragon event in Genshin Impact. Over the course of the event, you can refine it to make it stronger. This will happen in two stages and are tied to sub-events that need to become active over the course of the main event.
Refining Festering Desire to level 2 is part of Act 2 of the event and will involve some grinding of that Act's main activity.
How to refine Festering Desire to Level 2
To refine Festering Desire to level 2 you will need to play through some of the Ley Line Disorders that will appear in Dragonspine after Act 2 begins. These will be marked on the map by a red icon, and are a pretty simple concept.
Interact with the shrine in the center and enemies will begin to spawn. 8-9 enemies in total will spawn in, and you will need to kill them. When they are all dead, a strange stone chest will appear that you can open that will reward you with 140 Glimmering Essence.
You need to farm these until you have 600 Glimmering Essence, which will allow you to purchase an item from the event shop called Festering Dragon Marrow. Buy this item, then go into your character screen, go to the weapons section and click to enhance the Festering Desire Sword. Choose Refine, then select the Festering Dragon Marrow and you will be able to refine it to level 2.
How to refine Festering Desire to Level 3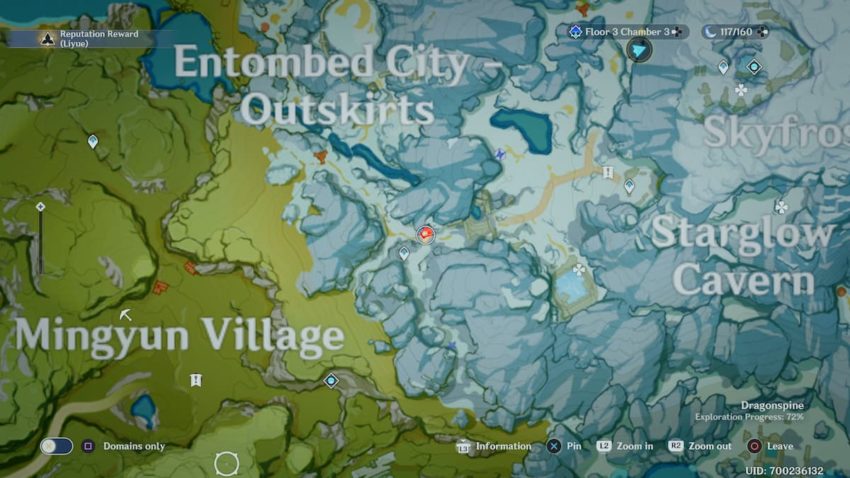 During Act 3, a new activity will be available. It plays out just like the one to get Glimmering Essence, with some small differences. There will be no heat totems around the area this time, and instead there will be a Warming Seelie you can use to keep Sheer Cold from building up on you. The Seelie will sometimes drop Scarlet Quartz that you can use to stop Sheer Cold, or deal more damage.
Each instance will drop 140 Warm Essence, and you will need 600 of this to buy your next Festering Dragon Marrow from the event shop. You can then refine the Festering Desire to level 3 via the same menu options you used for level 2.
How to refine Festering Desire to Level 4 and 5
For level four and five, you will need to earning Miraculous Essence during Act 4 of the event. The event shop will sell you two Festering Dragon Marrow for Miraculous Essence that you can earn by fighting the Frostborn Miracle Cryo Regisvine that will appear in Dragonspine. The Festering Dragon Marrow will cost you 400 Miraculous Essence each.