Mass Effect Andromeda – How To Disable Motion Blur, Improve FPS On PC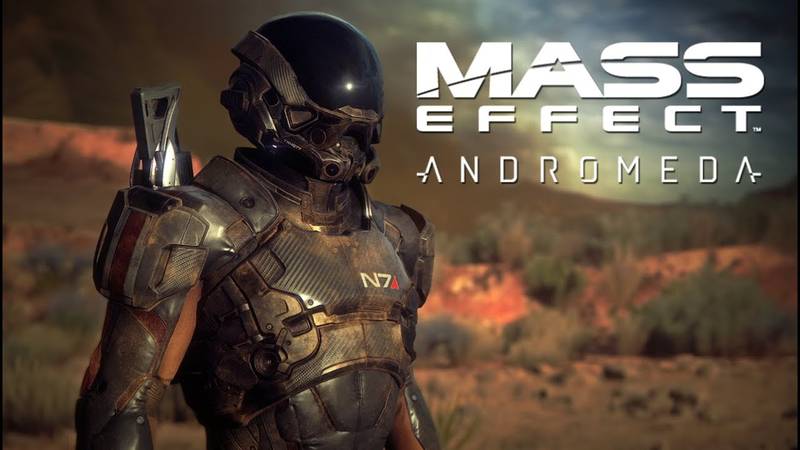 An interesting way has been discovered to Turn OFF or Disable Motion Blur in Mass Effect Andromeda. The following guide below shows how to Disable Motion Blur in Mass Effect Andromeda. The game has dropped Motion Blur in the Post Processing category, which means players will either need to live with motion blur or turn off the Post Processing effects. What's the best option you guys have in this scenario? Turn OFF Motion Blur.
How to disable Motion Blur in Mass Effect Andromeda:
Step 1:
Go to a location where you have installed Mass Effect Andromeda game. The path will mostly read something like this: C:\Program Files (x86)\Origin Games\Mass Effect Andromeda
Step 2:
Now RIGHT CLICK select option NEW and then TEXT DOCUMENT
Step 3:
Now, RENAME this newly created document to "user.cfg" (without quotes, replace .txt with .cfg to make it a config file)
Step 4:
Open the document in NotePad or NotePad++ and add this line: "WorldRender.MotionBlurEnable 0"
Step 5:
Save, Quit. That's it.
In addition to this, you guys can use another set of parameters and add them to this file to make some graphical changes to the game. A user on Reddit has come up with a set of command that can be added to this file to improve FPS performance. Here is what the user says: "Great post (talking about the above Motion Blur guide). In addition to the command above, I also use the following two in my DA: I and BF1 user.cfg. They will help you framerates a little bit:"
WorldRender.MotionBlurQuality 0
WorldRender.MotionBlurMaxSampleCount 0
Also, For those willing to sacrifice some visual quality for the sake of FPS, you may also add the lines below for massive FPS gains. It's particularly useful for multiplayer.
RenderDevice.ForceRenderAheadLimit 0
RenderDevice.TripleBufferingEnable 0
RenderDevice.VsyncEnable 0
PostProcess.DynamicAOEnable 0
WorldRender.MotionBlurEnable 0
WorldRender.MotionBlurForceOn 0
WorldRender.MotionBlurFixedShutterTime 0
WorldRender.MotionBlurMax 0
WorldRender.MotionBlurQuality 0
WorldRender.MotionBlurMaxSampleCount 0
WorldRender.SpotLightShadowmapEnable 0
WorldRender.SpotLightShadowmapResolution 256
WorldRender.TransparencyShadowmapsEnable 0
WorldRender.LightTileCsPathEnable 0
Do let us know in the comment section below whether the above mention fixes worked for you or not?