Destiny 2: Expansion II – The Fallen Warmind Spotted In A GameStop Listing
According to a new leak reportedly coming from GameStop, a new expansion is set to release quite soon for Destiny 2. This doesn't come as a surprise of course, but now we have the first details based on a now-removed listing.
The Fallen Warmind – this is the name of the second expansion centers on the disappearance of Rasputin, the Warmind featured in the original Destiny, and also signals the return of Ana Bray to The Last City.
There's an uprising on Mars that sets Guardians in motion and off on a brand new quest line, which comes after the not so much appreciated Expansion I: Curse of Osiris. A third expansion is also said to be dropping by the end of the year.
On top of that, the Expansion II is said to be including "armor, gear, weapons, plus additional 'cooperative activities and new competitive multiplayer arenas." Nothing that different from the usual additional contents shipping for the title.
Destiny 2 Expansion II: The Fallen Warmind continues your Guardian's journey with all-new story missions and adventures set in a new destination, Mars. Rasputin has mysteriously vanished, and Ana Bray has returned to The Last City, warning of a dark uprising on Mars. Discover the conspiracy behind his disappearance, prevent the rise of a corrupted Warmind, and uncover the truth behind the Collapse.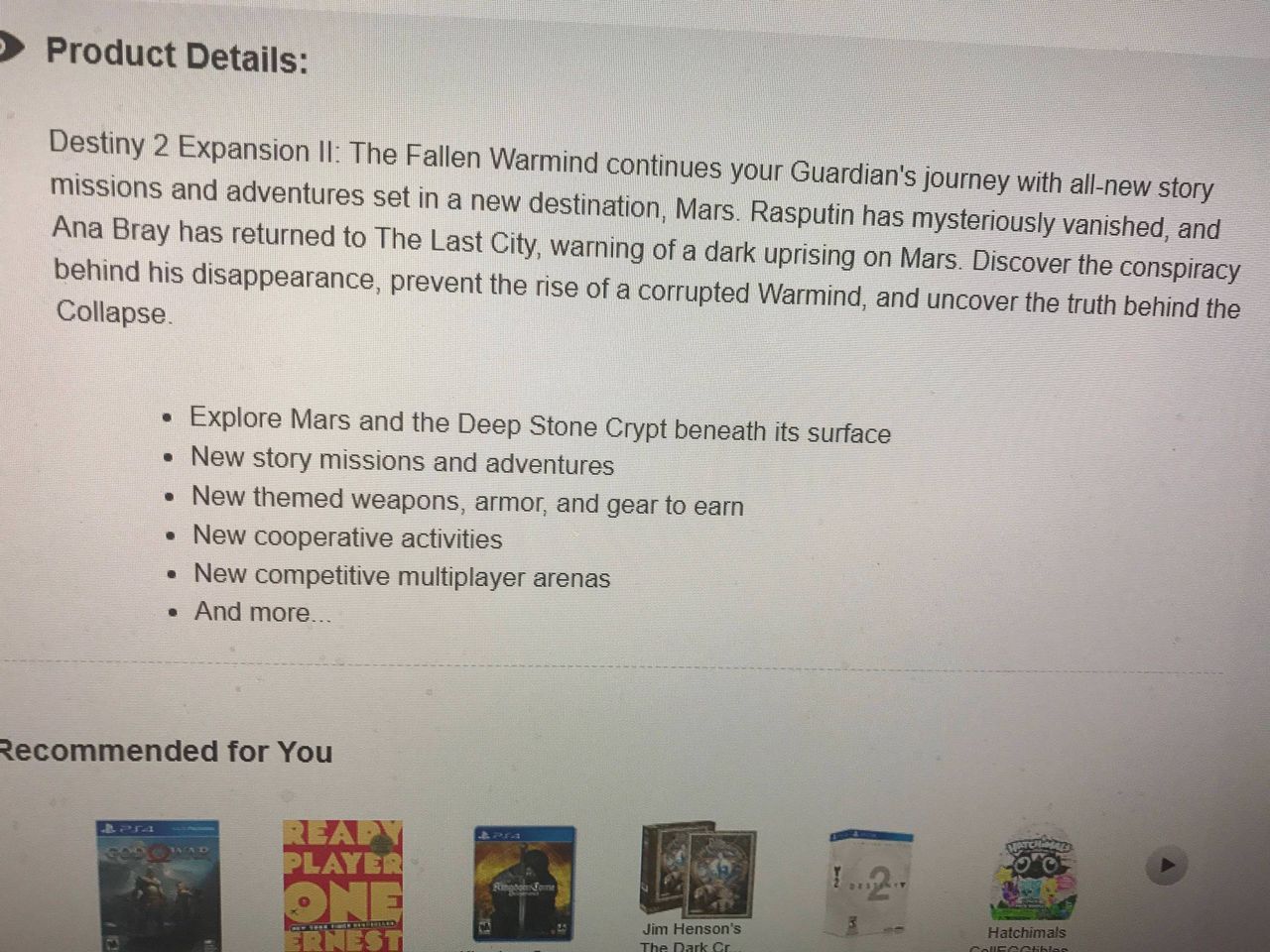 Are you still playing Destiny 2? Let us know your opinion in the comments below.
Source: ResetEra