Where is Xur in Destiny 2? | March 30 – April 3
This week's "Go Fast" update in Destiny 2 has brought some attention back to the game, but weekend vendor Xur must not have gotten the memo. His inventory this weekend is quite lacking, but he's still worth a visit for collectors who are trying to finish out their Exotics list.
Where is Xur?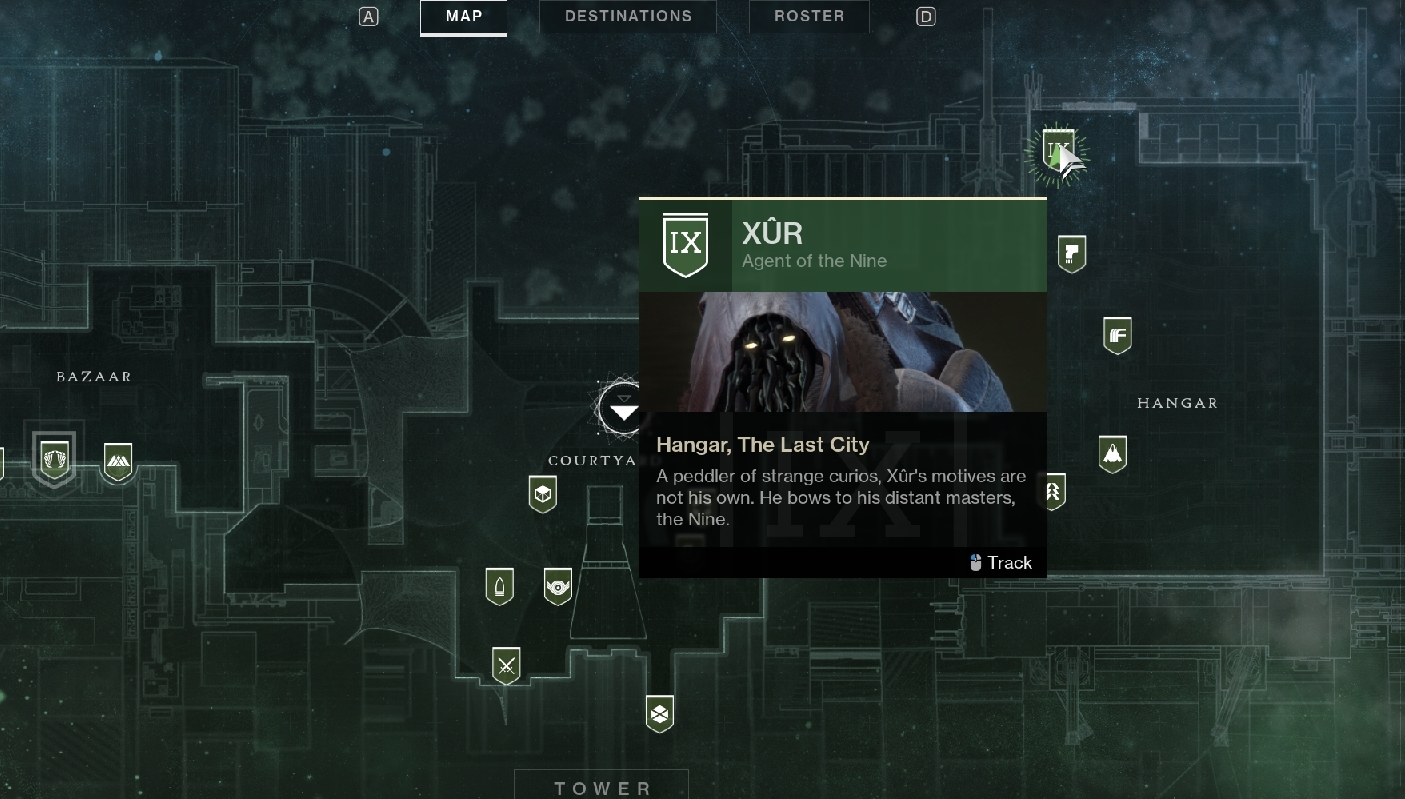 Since this week's Flashpoint is on Mercury, Xur is posted up in the Tower this weekend. He's in the Hangar section behind Arach Jalaal, the Dead Orbit vendor.
This week's weapon is D.A.R.C.I., an Exotic sniper rifle. This weapon has a perk called "Personal Assistant" which shows critical information inside of the scope, like a target's distance, shields, and more. It costs 29 Legendary Shards.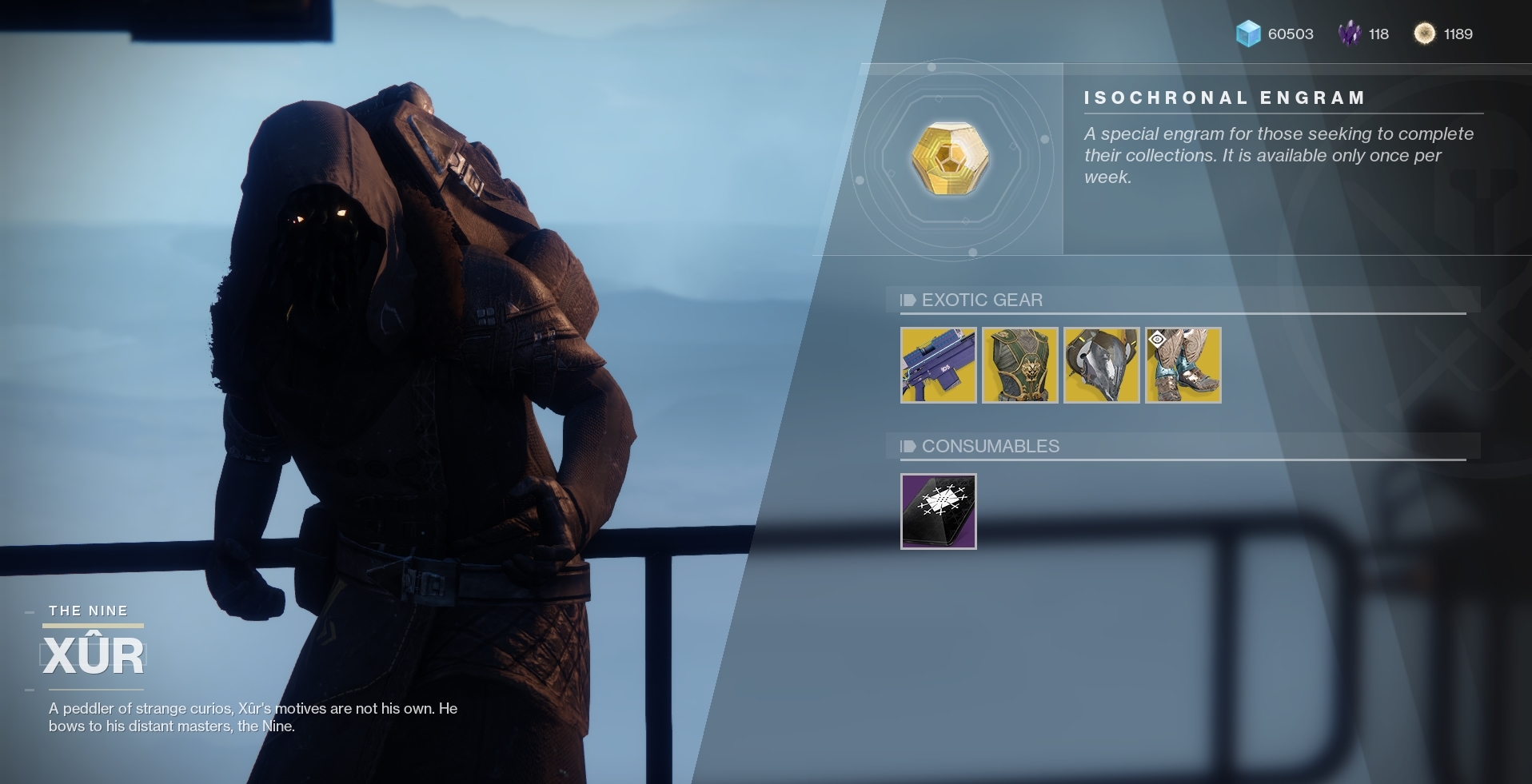 For Hunters, Xur has brought with him The Dragon's Shadow. This armor is a chest piece which comes with a perk called "Wrathmetal Mail," which grants increased movement and weapon handling speed for a short time after dodging. It's on sale for 23 Legendary Shards.
This week's Warlock armor is Nezarec's Sin, a helmet. This armor's perk, "Abyssal Extractors," increases your ability energy recharge rate with every Void-damage kill, so make sure to use it with the Voidwalker subclass. It costs 23 Legendary Shards.
The Titan armor this weekend is Mk. 44 Stand Asides. These boots come with a perk called "Seriously, Watch Out," which grants an overshield when sprinting at full health with Seismic Strike, Hammer Strike, or Shield Bash equipped. Hits with those abilities will recharge a portion of melee energy. They cost 23 Legendary Shards.
Honestly, none of these armor pieces are game-changing, and D.A.R.C.I. is arguably one of the worst Exotics in the game. To be fair, sniper rifles do feel better after this week's update, so try it out if you've got the Shards.