10 Best Minecraft Twitch Streamers
The top streamers to watch in 2020
Minecraft has been around for 11 years and has experienced booms and busts in popularity since it was first released. But even when the popularity of the game is "low," it maintains a large and steady player base.
As streaming continues to grow more popular, it is no surprise that Minecraft is consistently one of the most popular games to stream. These are the top 10 most popular Minecraft Twitch streamers as of early 2020.
1. HeyImBee
Bianca, also known as HeyImBee, is an Australian Minecraft streamer and content creator. She is best known for her cheerful effervescent personality. Like most of the streamers on this list, Bee typically plays and streams in hardcore mode. She regularly collaborates with other popular content creators such as SwaggerSouls and StacyPlays. She is well known as a PVP streamer, often playing against other streamers and fans. Bee is a member of The Cube SMP server created by Graser10 and StrauberryJam.
2. Ph1LzA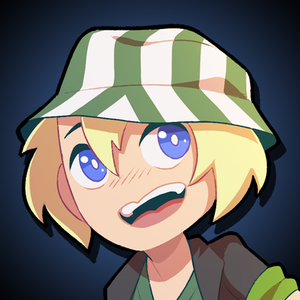 Phil "Ph1LzA" Watson, also known as Philza, is a popular hardcore-mode streamer. He is probably best known for his incredible five-year hardcore playthrough that was tragically ended by a baby zombie. Philza's playthrough is the longest run known, as most hardcore runs only last a few weeks at best. The run gained so much popularity that it is now referenced on the Minecraft title screen with the message "Ph1LzA had a good run!" Since the end of his five-year world, Philza has continued to stream hardcore playthroughs attracting a large following with his wholesome attitude.
3. JonBams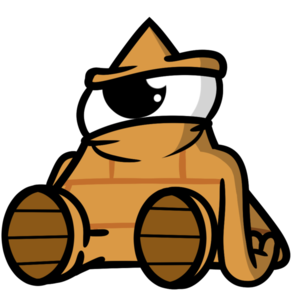 JonBams is one of the most-watched Minecraft streamers on Twitch. He is best known for his laid back attitude when streaming. He mainly works on hardcore playthroughs with large and often technical builds. He is also known for working with Kehaan to create a difficult tech survival modpack called The MadPack.
4. CaptainSparklez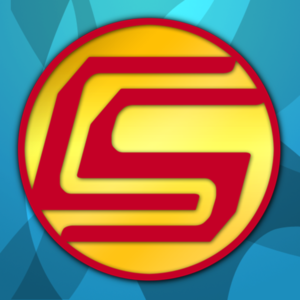 Jordon "CaptainSparklez" Maron is one of the most popular Minecraft content creators today. He has gained roughly 10.7 million subscribers in his 10-year run and is well known for his Minecraft themed music videos. CaptainSparklez started out playing Call of Duty: Modern Warfare 2 but predominantly streams Minecraft gameplay today. At the moment, he mainly streams SMPEarth with CallMeCarson. He also regularly collaborates with other streamers to play on adventure mode maps.
5. SlyFoxHound
Eddie "SlyFoxHound" Cardona is a Puerto Rican streamer, memer, and YouTuber who has been creating content since 2010. Sly streams a large variety of games, with Minecraft being one of his most consistent subjects. He is best known for his uncontrollable giggling and tendency to attack chickens. In Minecraft, Sly mainly plays the Pixelmon mod in collaboration with other popular streamers such as MichaelMCChill and VGumiHo.
6. Button
Button is a regular streamer and member of the League of Extraordinary Gamers. Button's Twitch channel has seen steady growth since he started streaming on a regular basis. He is best known for his lets plays on hardcore Minecraft. Button is also well-loved for his genuine friendliness, his banter with other streamers, and his humorous reactions when his plans go awry.
7. Wyld
Wyld started streaming in 2012. This Australian streamer plays several popular games but focuses mainly on Minecraft. Aside from streaming, he helps develop Minecraft modpacks including the popular FTB Ultimate modpack. Wyld is also member of the League of Extraordinary Gamers, a group of content creators that includes Button and JonBams, among others.
8. Xisuma
Also known as Xisumavoid and Sha-shwam-bam, Xisuma is both a content creator and a mod developer for Minecraft. Xisuma is one of the founding members and the current admin of the Hermitcraft server, an exclusive SMP server for popular YouTube and Twitch streamers to play together. Xisuma streams a number of different games but mainly plays Minecraft. Aside from Hermitcraft, he creates Minecraft building tutorials, lets plays, and myth-busting videos and streams.
9. Jschlatt
Jschlatt is a member of SMPLive that has been streaming and making videos since 2013. Schlatt is well known for his edgy humor and his in-game antics. His most well-known and well-loved scheme is the invention of the completely legitimate Schlattcoin cryptocurrency. He currently has a rivalry with fellow SMPLive streamer AntVenom.
10. IAmSp00n
Samuel "IAmSp00n" Earney has been streaming on Twitch since 2011. Since he started streaming Minecraft, Sp00n has gained popularity for his sarcastic wit and collaborations on servers like Hermitcraft and SMPEarth.