Top 5 Best Simulation Games
One of my favorite gaming genres is the simulation. Well, alright, I prefer survival simulation, because who doesn't like the constant fear of death? Still, simulation games remain one of my main go-to games for relaxing gameplay and endless in-game creativity. They're not the most action-packed games, but they're enjoyable and satisfying and present their own challenges.
Simulation games tap into realistic lives that may be inaccessible to players for a variety of reasons. Sure farmers may not want to play Farming Simulator 19, but I dumped many hours of my life into it. Creating and managing resources and seeing success is the most satisfying part of sim games.
Narrowing it to five, and a not biased honorable mention, was difficult. There are just so many fantastic sim games out there. Some games that are worth checking out, but didn't make the list: Sims 4, Jurassic World Evolution, War Thunder, House Flipper, and Euro Truck Simulator 2. There's no real reason why they aren't featured here. Some to do with mixed reviews, others for age. Mostly it was to narrow down my list and not bore you, dear reader, to death. I mean, have you seen the intro to this? It's lengthy already.
Best Simulation Games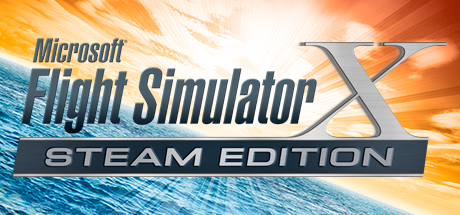 Microsoft Flight Simulator
The title Microsoft Flight Simulator first appeared in 1982. Since its initial release, the title expanded as remakes and new games to the line appeared over time. The 2006 installment, Microsoft Flight Simulator X remains one of the top flight simulation games on Steam, still gaining mostly positive reviews as recently as June 2019.
The Steam page reads:
"The multi award winning Microsoft Flight Simulator X lands on Steam for the first time. Take off from anywhere in the world, flying some of the world's most iconic aircraft to any one of 24,000 destinations. Microsoft Flight Simulator X Steam Edition has updated multiplayer and Windows 8.1 support.

"Take control of aircraft such as the 747 jumbo jet, F/A-18 Hornet, P-51D Mustang, EH-101 helicopter and others – an aircraft for every kind of flying and adventure. Select your starting location, set the time, the season, and the weather. Take off from one of more than 24,000 airports and explore a world of aviation beauty that has entranced millions of plan fans from across the globe."
The Steam edition also offers multiplayer, allowing them to pick pilot, air-traffic controller, or co-pilot. Or even race.
With so many options, it's not surprising that Microsoft Flight Simulator gained the following and popularity it has. With the newest game set to arrive in 2020, bide your time and feed that need with one of the spectacular older installments.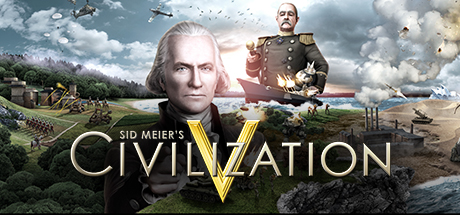 Civilization V
Mixing turn-based strategy with simulation is Sid Meier's Civilization V. It's not the newest version in the Civilization line of games, but despite coming out in 2010, it remains at the top with "overwhelmingly positive" reviews across the board.
The Steam page reads:
"Become Ruler of the World by establishing and leading a civilization from the dawn of man into the space age: Wage war, conduct diplomacy, discover new technologies, go head-to-head with some of history's greatest leaders and build the most powerful empire the world has ever known."
Civilization V, like the other installments, allows players to choose a ruler to represent their budding empire. The ruler represents the selected region, and each region has its own strengths and weaknesses. Players must grow their civilization while the AI-controlled other regions compete with them.
It's the more recent successor, Civilization VI, doesn't have the reviews to make the list, outshined by its older sibling. From complaints about data collection to animation, Civilization VI didn't build enough on its previous iterations to stand on its own.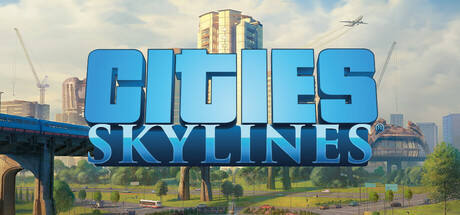 Cities: Skylines
Cities: Skylines was massive with streamers and YouTubers when it first landed back in 2015, likely resulting in the popularity it boasts today. Like Civilization V, it is a building and management simulation where players grow their city from nothing to a metropolis.
From the Steam page:
"Cities: Skylines is a modern take on the classic city simulation. The game introduces new game play elements to realize the trill and hardships of creating and maintaining a real city whilst expanding on some well-established tropes of the city building experience."
Begin with a plot of land and slowly increase the size of your city, balancing residence, industry, and keep your citizens happy by providing entertainment, law enforcement, and maintaining cleanliness. As your city grows, so do the difficulties, but it's a rewarding experience when your city thrives.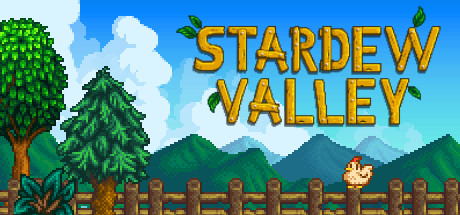 Stardew Valley
Surrounded by other simulations with realistic and detailed graphics, Stardew Valley makes a name for itself with its cute, nostalgic pixelated animation. Another farming simulation, not unlike Harvest Moon, Stardew Valley combines simulation and role-playing into one game. The player's choices and actions influence their role and the events of the game. The game was released in 2016. It was quickly picked up by higher-profile YouTubers for its cute, soothing gameplay and graphics. The game continues to get positive reviews on Steam and remains in the first ten top-selling simulation games on Steam.
The premise, as written on the Steam page:
"You've inherited your grandfather's old farm plot in Stardew Valley. Armed with hand-me-down tools and a few coins, you set out to begin your new life. Can you learn to live off the land and turn these overgrown fields into a thriving home? It won't be easy. Ever since Joja Corporation came to town, the old ways of life have all but disappeared. The community center, once the town's most vibrant hub of activity, now lies in shambles. But the valley seems full of opportunity. With a little dedication, you might just be the one to restore Stardew Valley to greatness!"
The game offers additional features such as multiplayer, progression (where your farming skills improve in five different areas), a vast open map, relationships with NPCs, and much more. The game's variety lets players decide how they want to experience the game. If you enjoyed Harvest Moon or Animal Crossing, you will likely enjoy Stardew Valley.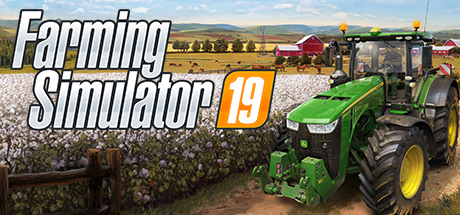 Farming Simulator 19
Another with a legacy behind it. With 18 previous versions, Farming Simulator 19, has a lot of foundation and expectations. As I mentioned above, this is one of those pure simulator games that I enjoyed. I tend to like some survival thrown in, but this one seemed so relaxing.
And it genuinely is. Farming Simulator 19 is what the title says. You start with a little bit of money and a farm, from there, your goal is to grow your farm. You can grow, harvest, and sell crops of your choice, using realistic and detailed equipment, raise livestock and sell wool, milk, and eggs. Or raise horses and sell them once they're maxed out.
The Steam page reads:
"The best-selling franchise returns this year with a complete overhaul of the graphics engine, offering the most striking and immersive visuals and effects, along with the deepest and most complete farming experience ever.

"Farming Simulator 19 takes the biggest step forward yet with the franchise's most extensive vehicle roster ever! You'll take control of vehicles and machines faithfully recreated from all the leading brands in the industry, including for the first time John Deere, the largest agriculture machinery company in the world, Case IH, New Holland, Challenger, Fendt, Massey, Ferguson, Valtra, Krone, Deutz-Fahr, and many more."
Farming Simulator 19 is one of the few games that made me want to leave my cramped city life for a more hands-on, country lifestyle. But then I remembered my terrible grass allergy and knew I could only live vicariously through the screen. When it says it faithfully recreated them, it reminds me just how immersive this game was. I am disappointed to announce that due to hard drive failure, I cannot provide you with screenshots of my lovely pink, purple, and white John Deere tractor, but I assure you, I made sure all of my personally owned equipment matched.
In addition to the fantastic gameplay, you can also host a local multiplayer or play online. Join your friends and build the best farm you can.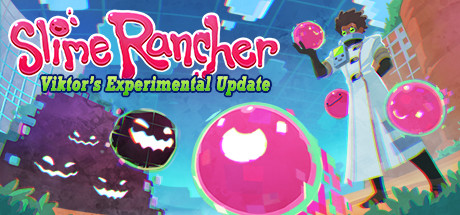 Honorable Mention: Slime Rancher
I'm a terrible, biased writer. I just had to include it. It's a little reminiscent of Stardew Valley, but with the bonus of cute slimes to raise. With cute animation, open-world exploration, a subtle but adorable storyline, stellar reviews, not to mention the cute slimes, Slime Rancher earned an honorable mention slot.
Slime Rancher is a borderline farming simulator that focuses on raising alien creatures called "slimes" that take different appearances based on their type. Yes, there's a cat one, yes it's adorable.
From the Steam page:
"Slime Rancher is a charming, first-person, sandbox experience. Play as Beatrix LeBeau: a plucky, young rancher who sets out for a life a thousand light years away from Earth on the 'Far, Far Range.'

"Each day will present new challenges and risky opportunities as you attempt to amass a great fortune in the business of slime ranching. Collect colorful slimes, grow crops, harvest resources, and explore the untamed wilds through the mastery of your all-purpose vacpack."
If there's a flaw to the game, it's that things within the game are costly and can be a grind to get until late game.
With a recent DLC, Slime Rancher finds itself relevant again. The DLC is mainly aesthetic, changing the appearance of traditional slimes, but it adds some nice variety to the game. Players need to find the different treasure troves that unlock it, forcing them to go through the map and watch the changes take place. It's a bit of a walk and a grind again, but it's worth it.
Final thoughts
Simulation games are rewarding for their simplicity. Surrounded by competitive shooters and pseudo deep role-playing games (looking at you Kingdom Hearts), sitting back and farming crops or catching slimes is relaxing. Watching your farm grow or succeeding in a flight is as rewarding as it is fun. Celebrate accomplishments as you watch your city grow.
Simulations remain one of my favorite genres, even if I like to throw the added stress of survival in occasionally. I also had to pause while writing this to redownload some of the games listed here. If you haven't yet tried some of these, give them a shot. They're worth it.