Best Legendary Pokemon From Every Generation
Legendary Pokemon come in all shapes and sizes, and some are better than others throughout the games' history.
Every generation has Legendary Pokemon, whether on the box art or more elusively hidden around the region you're exploring. Legendary Pokemon are important in Pokemon, concerning everything from the plot to the competitive game's meta after the post-release dust has settled.
Legendary Pokemon are powerhouses, most of the time. They often have exclusive moves that no other Pokemon has, being unique diamonds in the competitive rough once you find them. In this article, we'll showcase the best Legendary Pokemon from each generation, starting with Gen 1.
Related: Pokemon Scarlet and Violet: What Are Toxic Chain Pokemon?
Mewtwo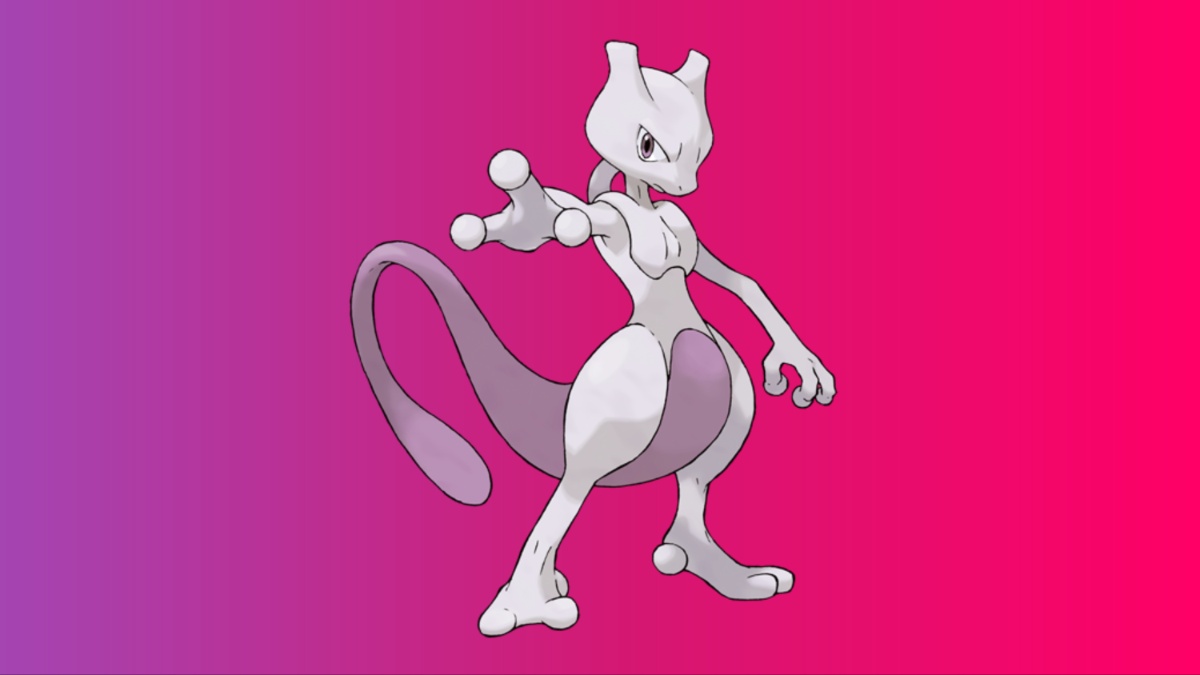 It would be hard to find a Pokemon that tops Mewtwo for Gen 1. Even without taking the movie into account, Mewtwo is a very cool concept, being a man-made Pokemon that you find only at the end of the game. For a kid who doesn't have access to the internet and only has the game's experiences to mold their opinion, Mewtwo is a delightfully exclusive experience you only get after you've proved to the Pokemon world that you're the Champion.
Related: How To Get The Reaper Cloth In Pokemon Scarlet & Violet
Lugia
Lugia is the box art Legendary for Pokemon Silver and Pokemon SoulSilver, being the second choice in the agonizing decision between Ho-oh and Lugia. For kids who loved dragons, Lugia was the obvious choice, being better than a bird, no matter how magical. The movie set for Lugia is fantastic. The Psychic typing added just a touch of coolness to an already cool Pokemon, along with STAB moves to make the point clear.
Groudon
Groudon is a great example of what a Legendary Pokemon should look like: sturdy, powerful, and a force of nature. While Groudon was the less popular of the Legendary Elemental Trio, the design is still one of the best Pokemon has ever had during the series. Even more so with Primal Groudon, which is where the great Pokemon gained a lot more fans. In competitive scenes, even without Primal activated, Groudon is hard to counter with your standard team. When Primal Groudon shows up, it can do a great amount of team sweeping.
Related: Every Item in Pokemon Go & What They Do
Dialga
While Groudon had a bit of an uphill battle for popularity, no such problem was even on Dialga's radar. The Pokemon of Time easily overshadows the Pokemon of Space, Roar of Time being a move engraved in infamy not only for how it sounds but also for the damage it can dish in battle. Outside of the main series, Dialga has importance elsewhere, being the main antagonistic force in Pokemon Mystery Dungeon, Explorers of Sky, and other Pokemon media. Dialga's importance in movies, spinoffs, and the main game can't be overstated, and it's rightfully earned its spot as one of the best-designed Legendaries so far.
Reshiram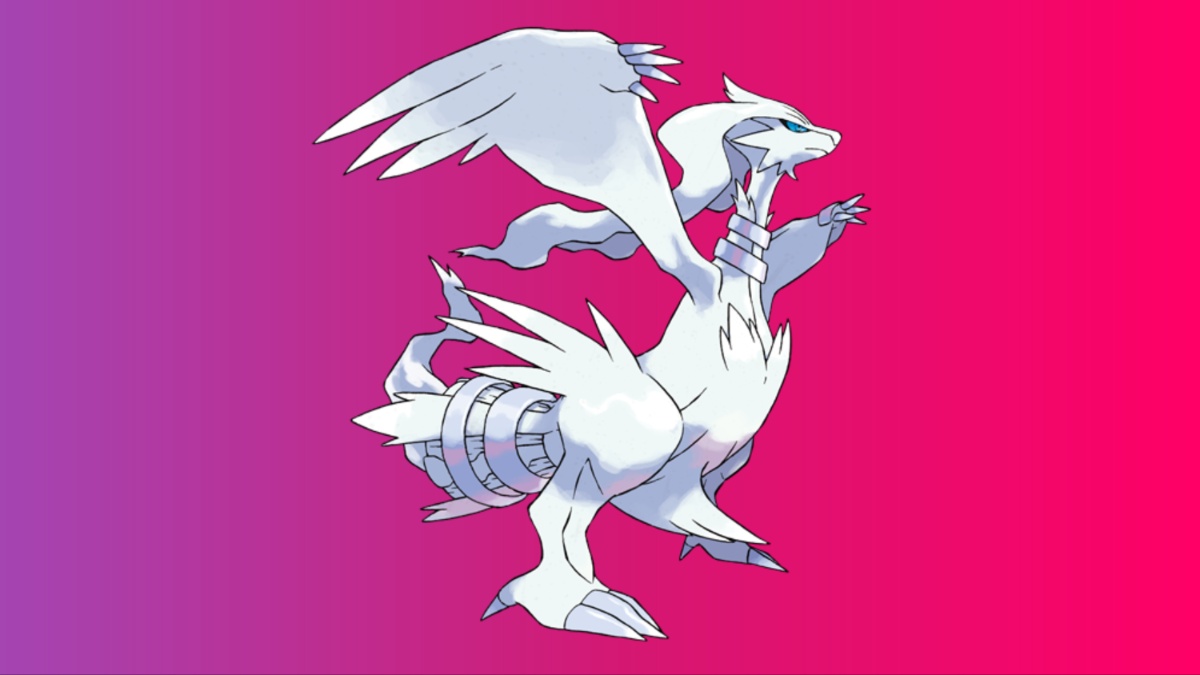 Legendary Pokemon have a usual design tendency, usually being big dragons that look like the reign a region of the Pokemon world. Reshiram helps solidify the standard for what a Legendary Pokemon is supposed to look like. Big, bold, and designed with wings to fly and a turbo-jet to boost, this Legendary is one of the most practically designed Legendary Pokemon fans have seen in years, one that looks like it's meant to fly a Trainer from place to place, save for Latios and Miraidon. With fire being its main power and the Pokemon itself being white, exclusive moves that Reshiram uses during Gen 5 look amazing in all their pixelated glory.
Related: Pokemon Unite Tier List (Best Pokemon – November 2023)
Xerneas
Pokemon X and Y was a hard follow-up to Pokemon Black and White 2, considering how good both sets of Gen 5 games were. However, this didn't stop the box art legendaries from being home runs, especially true in Xerneas' case.
The rainbow-tinted Pokemon represents the giving of life, as opposed to the other box Legendary which represents death. The contrast made both Pokemon more enticing for new players. Xerneas has a slight upper hand design-wise, since a deer has never been used for a Legendary before Pokemon X and Y.
Lunala
Another unique Pokemon that made it great as the Legendary of their generation is Lunala. While a sun-striking lion is certainly cool, Lunala's concept drew in more fans, making Pokemon Moon the more steadily purchased version that came out of Gen 7.
Cosmog, the Pokemon that turns into this Legendary, helps Lunala stick out even more since the two bear more similarities than Cosmog and Solgaleo. While Solgaleo and Entei share a bit when it comes to the "fire lion" trope, Lunala brings a Legendary aesthetic all its own, which makes it the best of Gen 7.
Eternatus
While having Pokemon, especially Legendary ones, representing a real-life animal is cool, some of the best ones are creatures all their own. Eternatus is a Legendary Pokemon unlike any other, a real threat to the world of Pokemon if the events of the games are to be considered in full.
It's the first Pokemon to give your Champion rival a hard time, even borderline injuring him during the initial encounter. Eternatus' design, theme, and level of threat to the player are intimidating, in and out. While the box Legendaries were very cool, both for Sword and Shield, none brought such tension and moxie to the table as Eternatus did in that final battle.
Miraidon
Miraidon is a great example of a Pokemon that is evenly spliced between looking like an animal and being its own, unique creature. Design-wise, Miraidon ticks a lot of favorable boxes, having the sleek element of technology perfectly woven into a natural stance. It's still very much a creature – one that enjoys eating your sandwiches – while also being the perfect ride companion for your Paldea adventure. Best of all, those wheels function, and aren't just for show, giving you the feeling of riding a high-tech motorcycle when you progress with Miraidon on your journey.