Destiny 2 – High Plains On The Tangled Shore | Lumina Quest Step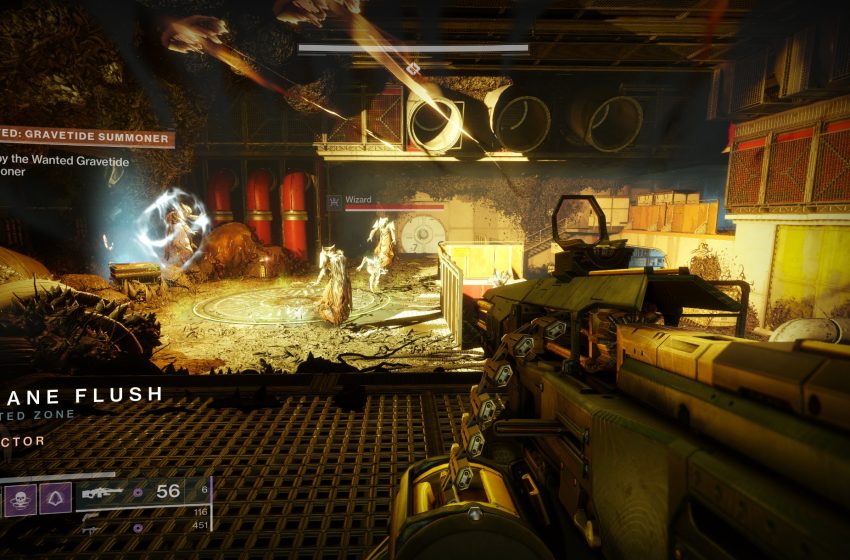 A new Exotic Hand Cannon has arrived in Destiny 2, called the Lumina. To get your hands on this new weapon, you will need to complete a quest for Shin Malphur. Early in the quest, you will get the System Positioning Device that can give you different locations you will need to go to. One of these is the High Plains on the Tangled Shore. In this guide, we will show you exactly where to go to find the lock-box at High Plains.
High Plains On The Tangled Shore | Lumina Quest Step
Load in on the Tangled Shore, the make your way towards the energy elevator that will lead you up to the tunnel to Four Horned Gulch. Go through the Gulch, the all the way across to the tunnel that leads to High Plains.
When you arrive at the High Plains, you will enter into a small camp with some Fallen enemies, in the distance, you will be able to see a large outcropping of rock against the horizon. Head for that, and jump on top. At the other side, you will see some platforms. Jump to the second platform, and the lock-box will be located at a small ledge on the other side. The box you are looking for is a worn green color, with some green lighting on it. It is in a slightly awkward spot, so I made the below video to show you where it is.
This video will show you how to get to the High Plains Tangled Shore location given by the System Positioning Device during the Lumina Quest.
If you arrive here, and the lock-box is not there, then recheck your System Positioning Device. The location of the lock-box will rotate every hour, it might have skipped off to a new location.
So far, it can be either Shaft 13 on the EDZ, or Excavation Site II on Io, or the Spine of Keres at the Dreaming City, the Sinking Docks on Titan, the High Plains on the Tangled Shore, the Mistson Nessus, or Alton Dynamo on Mars, and the Lighthouse on Mercury. Click on either link for a guide on how to get there, and where to find the lockbox.
We are working on a full guide for the Lumina quest, and are updating it as we move through the steps. Best of luck, Guardian.