How to get the Fall Guys Among Us Crewmate and Imposter Outfit variants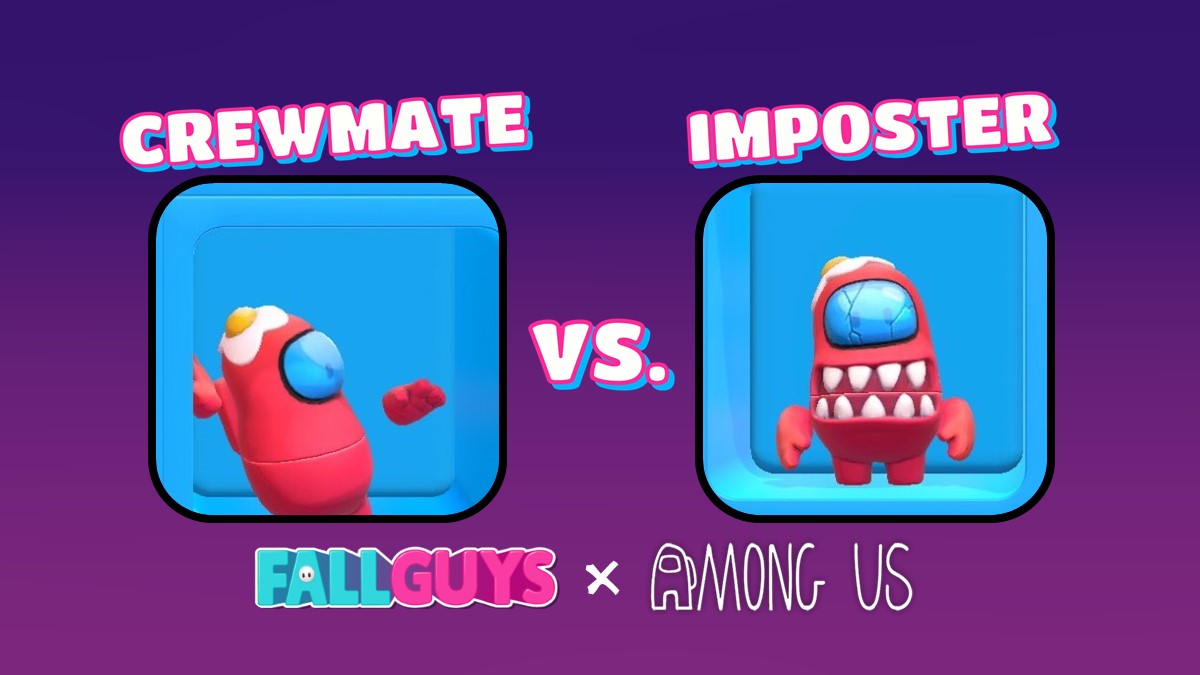 The newest season of Fall Guys: Ultimate Knockout, Fall Guys 4041, takes players on a futuristic journey to the year 4041. It comes with new Round Games, a new Fame Path, and one of the most anticipated additions: An Among Us crossover! The crossover comes in the form of two skins, though only one is currently in the game. The two skins are as follows: A red spacesuit with an egg on the head (Rare, available via the Fame Path) and a purple spacesuit with a plant on the head (Legendary, coming soon).
However, that isn't the only exciting part. The best part is that every Among Us skin comes with two variants, just like in the actual game: Crewmate and Imposter. Getting the Crewmate is easy, as you can get it right from the Fame Path menu or Outfit menu once you unlock it. The outfit unlocks at Level 21 (Lower) and Level 26 (Upper) of the Fame Path. There is also a majority chance that when you enter a game, you will be the Crewmate.
That said, while none of the menus or previews show it when you enter an actual game, there is a chance that your skin will switch to the Imposter variant instead. Keep an eye on your skin, as the code re-initializes this every time you enter a game. It could be the very first time you wear it or down the line a little. If you haven't been the imposter yet, keep playing with the skin: It will happen eventually.
The Imposter is different from the Crewmate skin in that it has a mouth with nine big sharp teeth on the stomach, and a crack across the glass, mimicking the look of the in-game Imposters in Among Us. There is no way to view the Imposter variant out-of-game, so if you want to wear it, you just have to keep playing with the Among Us outfit and hope for the best.
This was a nice touch on from the developer team for Fall Guys, and we think it adds that perfect something extra to the Among Us crossover for this season.
Fall Guys Season 4: Fall Guys 4041 launched on March 22.