How to unlock the Legendary Wingman skin in the Apex Legends System Override Event
There are more skins to unlock than meets the eye in the Apex Legends System Override Event.
Within the Apex Legends System Override Event, there are 24 cosmetics that you can unlock with Apex Coins or crafting metals. These can be found in the in-game store and offer some truly unique character and weapon skins. However, there are a set of cosmetic items that not a lot of people are talking about. Some don't even know they exist since they're not readily accessible in the Apex Legends menu.
In total, there are nine cosmetic items available through the System Override points menu. If you're not aware of what this is, it's the accumulation of your points from the event-specific challenges. These do not have any correlation with your Daily or Weekly challenges.
You can see your challenges and your progress in the challenge tab. To view the screen you see below, click on your progress bar on the right side of the "Play" menu, where your Daily Challenges usually are.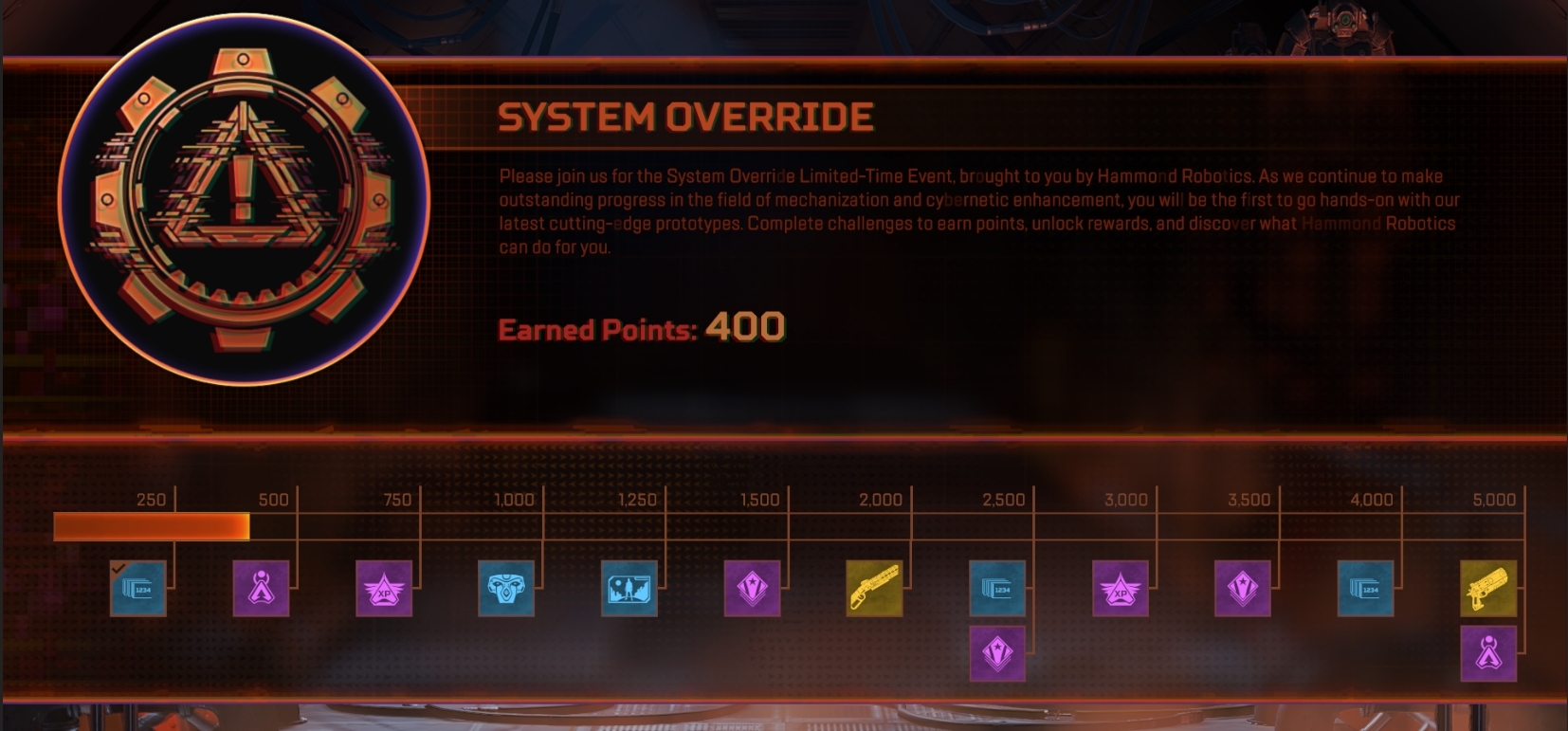 Every time you complete a challenge, you gain 200 or so points. The challenges vary from dealing damage to placing in a specific spot during an Apex Legends match. However, most challenges have to do with the new Deja Loot mode. 
As you accumulate more points, you'll start to unlock different rewards. At 1,000 points, you earn a rare Revenant skin. At 2,000 points, you earn a Legendary Peacekeeper skin named "Cyber Shock," which you can see below.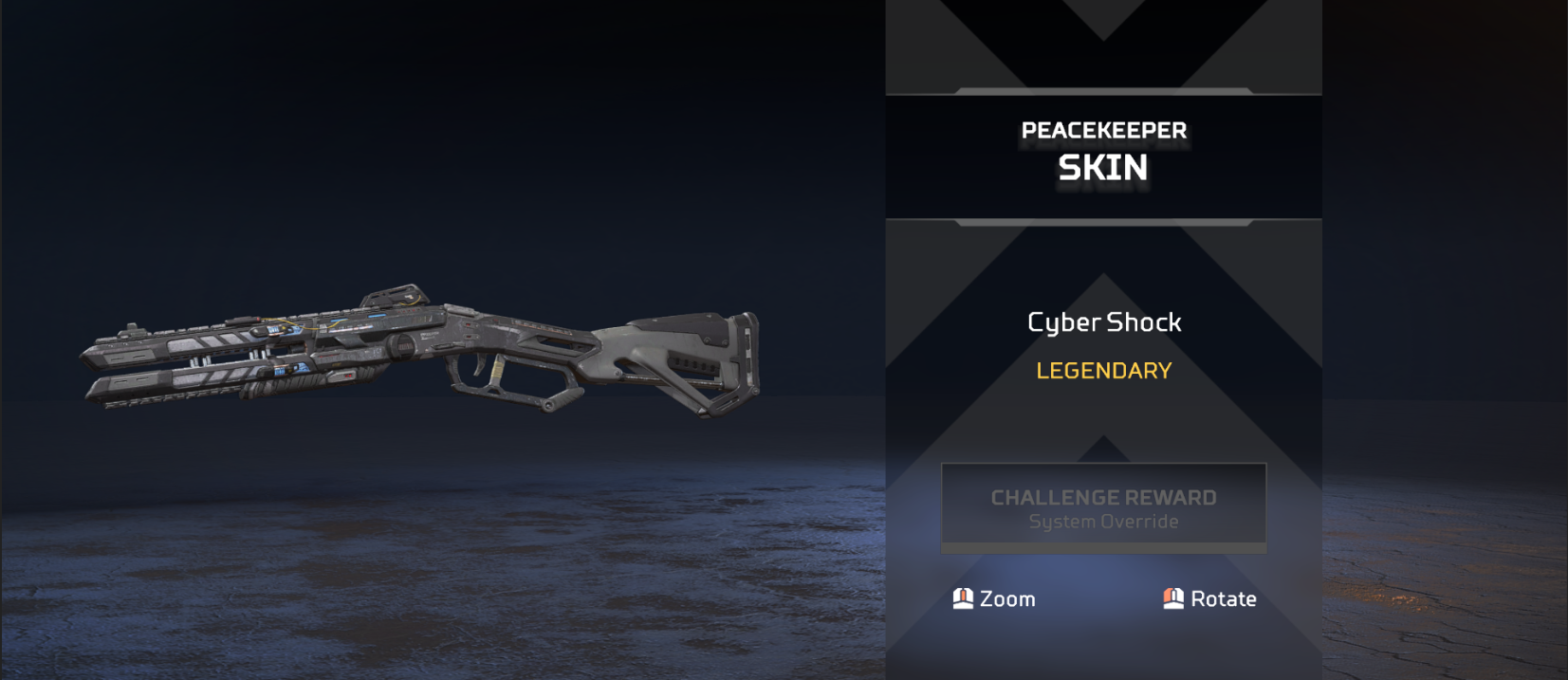 However, the best item you can earn at 4,000 points is the "Double Bypass" Legendary Wingman skin. This will take a huge amount of time to earn, but this is likely the only way ever to unlock this exclusive skin.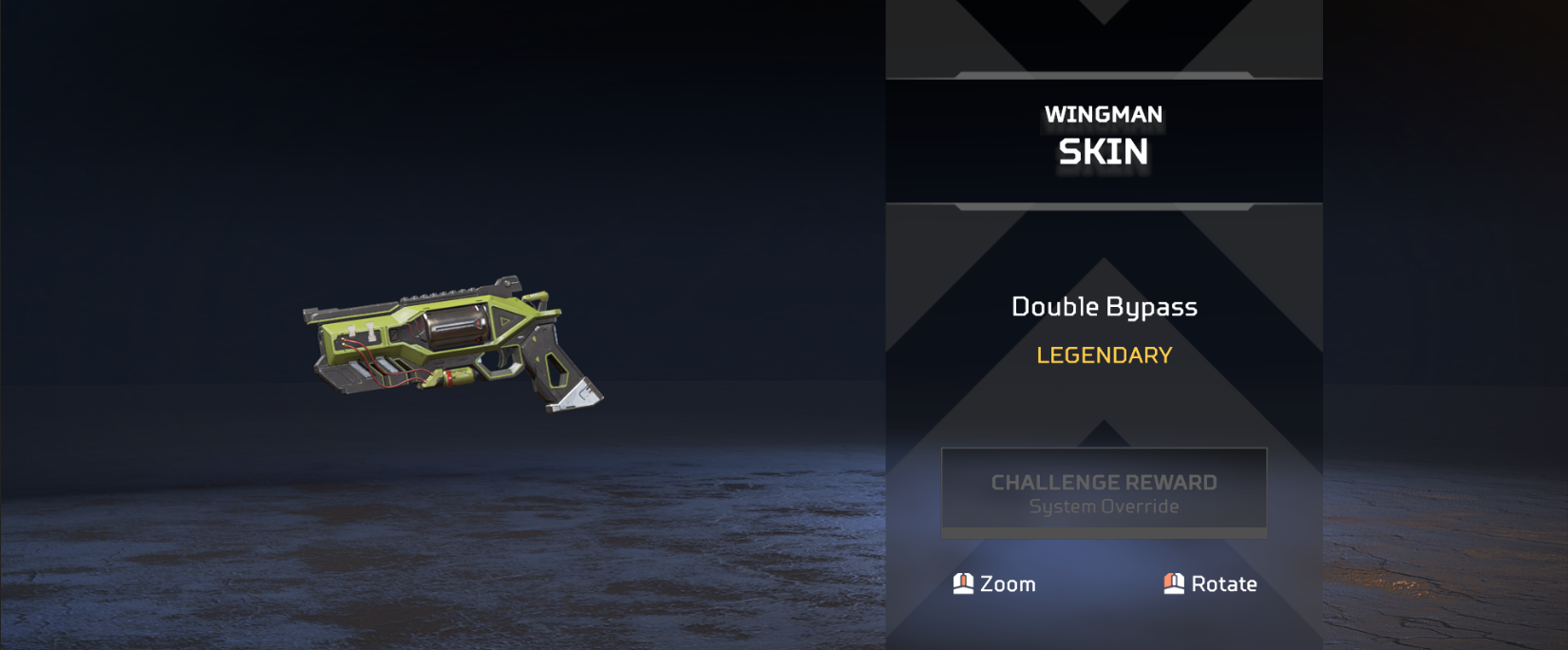 The System Override Event concludes in less than two weeks, so you have until then to complete your challenges and unlock the Legendary Wingman skin.