MW3 Split Screen: Can You Play Multiplayer & Zombies in Local Co-Op?
CoD: Modern Warfare 3 brings back zombies and online multiplayer, but how does this work for local co-op sessions?
Multiplayer and Zombies have almost become synonymous with the Call of Duty series. With Modern Warfare 3 including both zombies and online multiplayer, the question has arisen: can you play MW3 zombies and multiplayer in split-screen multiplayer?
Related: How to Mute Players in Modern Warfare 3 (MW3)
Can You Play Modern Warfare 3 Zombies in Split Screen Multiplayer?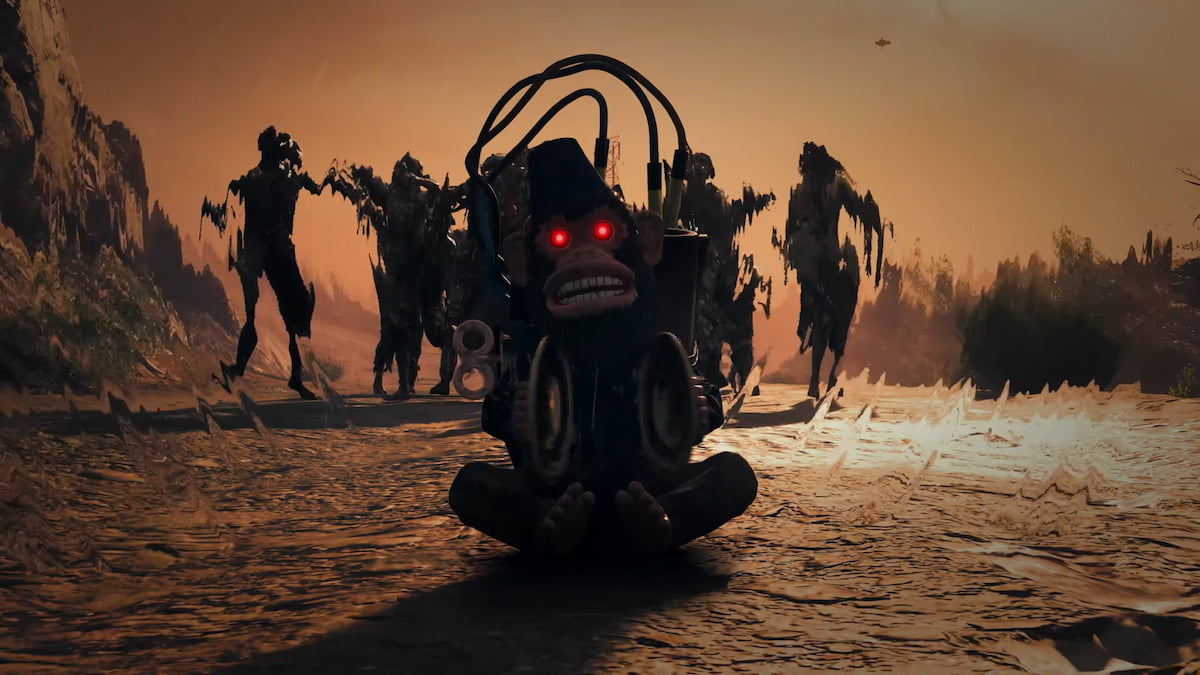 I have to be the bearer of bad news this time around, as MW3's Zombies can't be played in split-screen multiplayer. The game mode is strictly an online multiplayer affair, so you'll need to get some of your friends together and play on your consoles, rather than getting the gang together for a session in person.
Based on previous entries in the series, it's unlikely that Activision will add the functionality to the game mode in a post-launch update. If anything changes in this regard, we'll update this post and let you know.
Does Modern Warfare 3 Multiplayer Have Split Screen Support?
Yes, Modern Warfare 3's multiplayer does indeed have split-screen multiplayer support. However, it's worth noting that you'll need to have two controllers and two online accounts to play online. In other words, if you're playing on PlayStation or Xbox, both players will need to have PlayStation Plus or Xbox Game Pass Core subscriptions, as these include the ability to play games online. If only one player has the subscription, you won't be able to play split-screen multiplayer.
How to Play Split Screen Multiplayer in Modern Warfare 3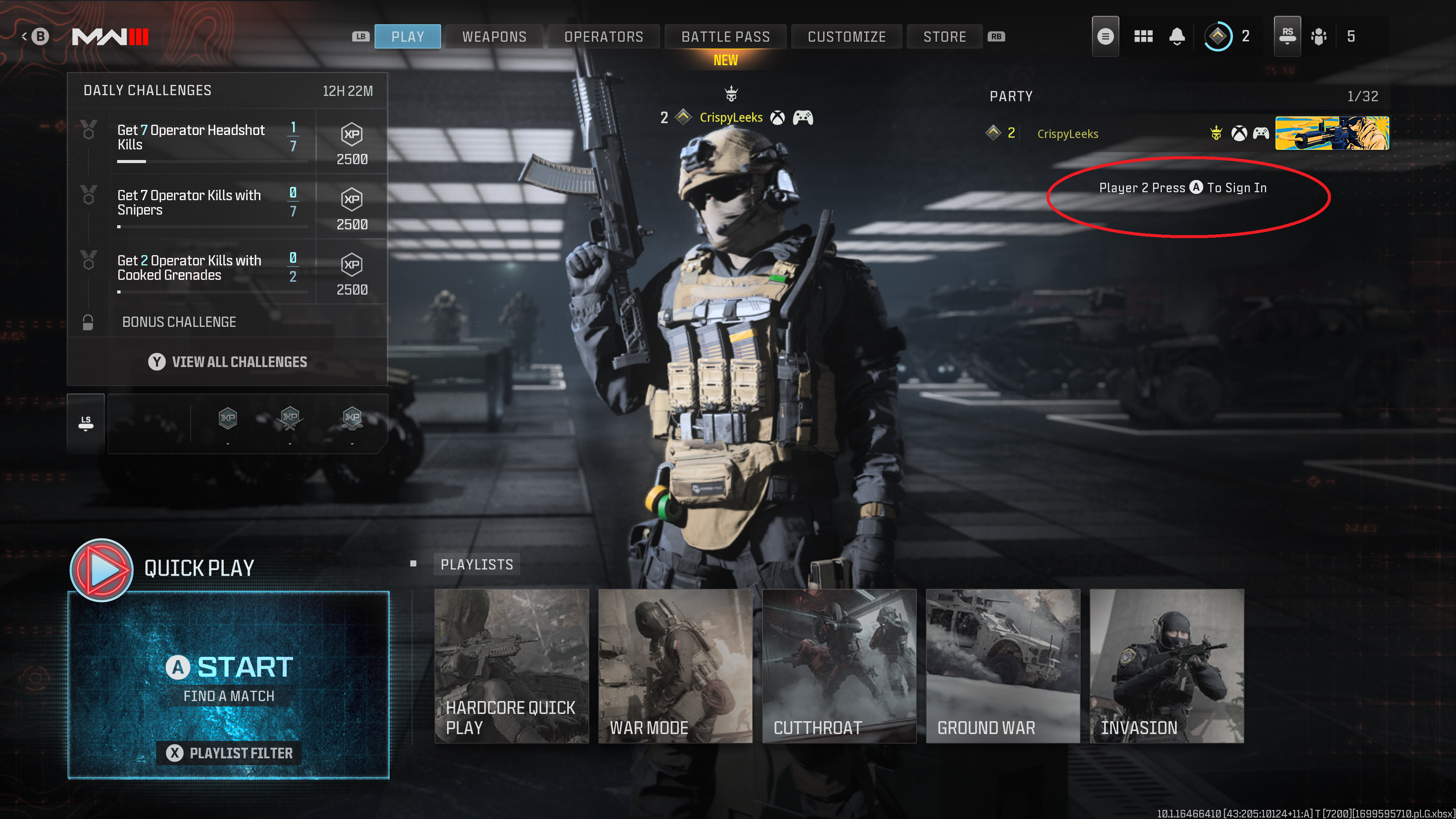 You have two options when it comes to playing split-screen – local multiplayer and online multiplayer. We've broken down the steps you'll need to follow below.
Sign into your first account and load up Modern Warfare 3's Multiplayer from the main menu.
Turn on your second controller and sign in with another account that has an online subscription.
On the second controller, press X on PlayStation or A on Xbox to join the game as a guest.
Both players should now show up in the 'Party.' Go and select a game mode and start searching to be put into an online multiplayer match.
If you're looking to play local multiplayer, when you reach the multiplayer screen and both controllers have been assigned to a signed-in profile, you want to press the Y button on Xbox/ Triangle on PlayStation and this will put you into a 'local' lobby. Once both players have joined, you'll be able to select the map, game mode, and various other options before you start the game.