Risk of Rain Returns HAN-D Unlock Guide: How To Find The Robot Janitor
Here is how to find Robot Janitor in Risk of Rain Returns and unlock HAN-D survivor.
Risk of Rain features 14 playable survivors or characters, but only two are available at the start. Using a wide range of items and equipment, as well as unlocking artifacts, increases the replayability of the game, but every run feels significantly different when you do it all with unique survivors.
Playable survivors like Robomando and Pilot require you to go to lengths to acquire them, but unlocking characters such as HAN-D is a much less stressful task. All you need to do is have the eye of an explorer and keep looking at every nook and cranny of the game's final map. We have included all the steps to find the Robot Janitor and unlock HAN-D.
Related: Risk of Rain Returns: How To Unlock The Artifact Of Command
Robot Janitor Location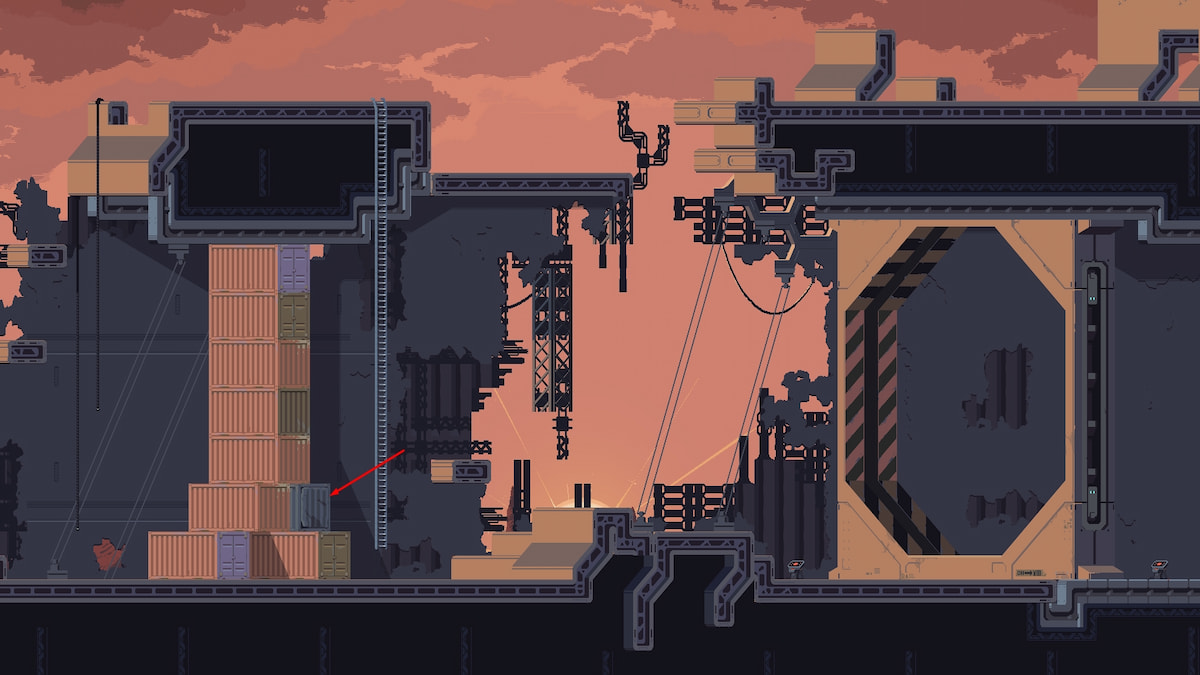 Finding Robot Janitor unlocks HAN-D, which can be found in a damaged contained in Risk of Rain Returns's final map called UES Contact Light. Most of the exploration in the final level involves opening blast or cargo doors, and you need to look for the most visually damaged area.
For starters, find an area whose cargo door appears damaged while exploring the final level in the game. You need to get inside it and go a little further ahead until you come across a series of pink-colored containers placed atop each other. One of these containers will stand out from the rest, and the integrity of its door will appear compromised, as seen in the image above.
This is where you find the Robot Janitor, and all you need to do is approach this container and press the interact button to open it. Doing so will also unlock the HAN-D survivor for you starting from the next run in the game.
The easiest way to unlock HAN-D is by playing Risk of Rain Returns on the easiest difficulty possible and running through all the levels until you reach UES Contact Light. At Monsoon difficulty, exploring this level will prove challenging. Hence, a lower difficulty will allow freedom of exploration.