The 5 best Telltale Walking Dead games, ranked
The Walking Dead's stumbling path into video games has had its ups and downs, but Telltale's entries in the area were always the most consistent. All five games have viable reasons to give them a look if you've never played them before. You'll have a strong narrative to follow through with their episodic layout focused mostly on Clementine, but with plenty of other memorable characters. Here are all of the Telltale The Walking Dead games ranked from worst to best.
Related: The 10 best Harry Potter games, ranked
All Telltale The Walking Dead games, ranked from worst to best
5. Michonne
Michonne is an odd inclusion because, although it features one of the most popular characters from The Walking Dead, it doesn't connect to the other games at all. If you are a fan of the graphic novels, you can find out what happened to her while she was out on her own away from Rick's group, but it's hard to get invested in this shorter adventure if you were hoping to see more Clementine. Everyone outside of Michonne is largely forgettable, although looks into her traumatic background are interesting. It's not bad, but kind of a throwaway game.
4. A New Frontier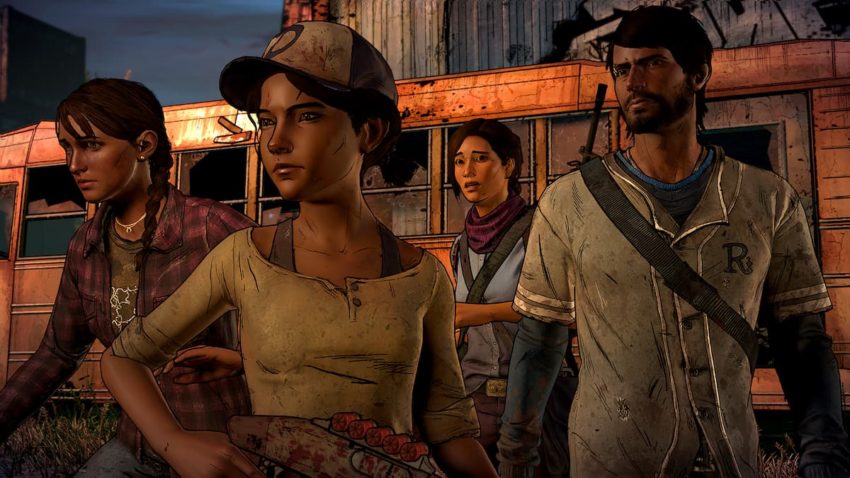 Plenty of people despise A New Frontier, but it's another solid game. The protagonist shift away from Clementine to Javi was odd, but we got an outside look at how Clementine was coming into her own growing up in a world filled with walkers. Javi is a good character, but introducing him and his family into Clementine's story feels forced and not needed. The New Frontier is a fearsome group of antagonists that don't rank as the worst threats in the series but are respectable in their own right.
3. Season Two
Season Two was our first time fully taking control of Clementine and seeing how she had adapted from her time with Lee. While we found the finale to be very drawn out and the weakest ending point in the series, being reintroduced to Kenny here was both great and heartbreaking. The side characters in this new group are all strong, probably the best out of all of the Telltale games, and Clementine had officially come out into her own as a strong character who could do whatever it took to survive.
2. Final Season
For as messy of a situation the Final Season first came out to with Telltale closing down, Skybound coming in to save the day and finish Clementine's story is one of the better video game stories from this time. We finally got to see things come all the way around, with Clementine taking over the mentoring aspect with AJ, which is easily the strongest point of this game. The return of a longtime missing antagonist is another selling point in these episodes. Overall, this is the perfect send-off for Clementine's story and is probably the best outcome we could have hoped for to wrap things up.
1. Season One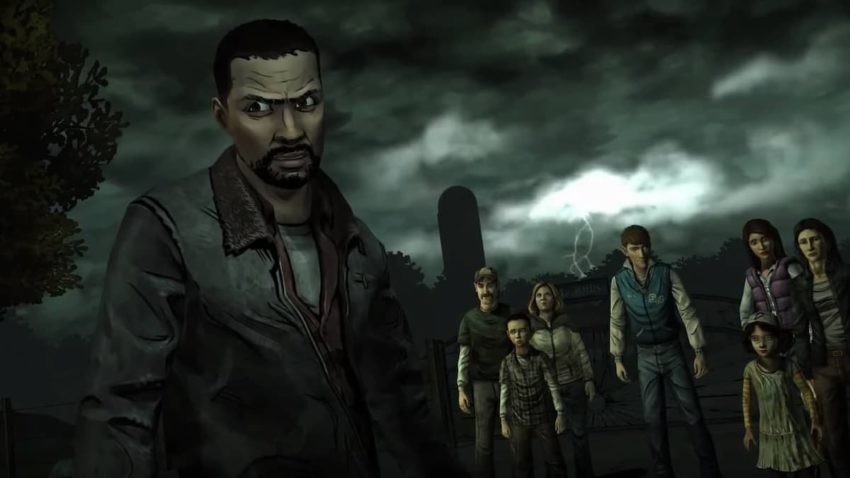 The first Walking Dead season for Telltale was their first big success and set up everything going forward. While Lee is the main protagonist here, the true hero stealing the show is our beloved Clementine. You felt responsible for everything that happened to her in these episodes, like you had adopted her yourself. The other characters here aren't perfect, but seeing them in future releases was always welcomed. The trials and tribulations they endured here led to plenty of heartbreaking moments we will never forget. Every episode introduced a new big problem for Lee to overcome brilliantly, and we still have not gotten over that ending.