The 10 rarest Fortnite Back Blings in 2020
You don't see these every day.
Out of all the cosmetic items in Fortnite, Back Blings can be considered some of the rarest to obtain. Unlike other items, there aren't singular Back Blings available to purchase within the Item Shop. Instead, they come prepackaged with a certain skin, meaning you need to buy the entire outfit to obtain the Back Bling.
As this is the way things are set up, there are bound to be some extremely rare Back Blings in Fortnite. Whether it's because of limited-time skin or a special promotion, there are a plethora of Back Blings you just don't see every day. However, there are five we feel are the rarest in the game.
Back-Up Plan
This Back Bling that isn't considered rare by any means, but not a lot of players actually own this cosmetic. Back-Up Plan came with the first-ever Twitch Prime promotion in Fortnite. Bundled with the Havoc skin, Back-Up Plan was released in early 2018, just six months after Fortnite's battle royale launched. Twitch Prime promotions also weren't as popular as they are now, meaning not every user who played back then even acquired the bundle. Due to its launch date and one-time release, Back-Up Plan makes our list.
Squire Shield
This one is a throwback skin that will never be seen again in Fortnite. Hailing from the Chapter 1 – Season 2 Battle Pass, this Back Bling was one of the first of its kind. Way back in Season 2, you could acquire the Squire Shield Back Bling from Tier 1 of the Battle Pass. So, if you simply bought the Premium version of the Battle Pass, this Back Bling was yours along with the Blue Squire outfit. As all Battle Pass skins are locked to their respective season, likely, we'll never see this available for purchase again.
Galactic Disc
The infamous Galaxy skin makes an appearance on our list only due to its price. Released back in 2018, this skin could be acquired when you purchased a new Samsung Galaxy phone. Once you bought the near-$1,000 phone, you would enter a code into your Fortnite account, and the skin, along with the Back Bling and other cosmetics, was yours. The Galactic Disc Back Bling moves in a circular pattern when in-game like the Galaxy skin. Though, thanks to the promotion's price, it's not often you see one in a match of Fortnite.
Skirmish
Another Back Bling from the early days of Fortnite, Skirmish was only obtainable through purchasing the Save The World Founder's Pack. While there was popularity around the STW skins back in 2018, those days are long gone, and the promotions have since been stopped. So, the only chance to acquire the Skirmish Back Bling and the rest of the cosmetics has passed. You may still see some of these Back Blings in today's matches, but they are few and far in between.
Pursuit
Pursuit follows the same trend as Skirmish. This Back Bling was only available from purchasing the Founder's Pack in Save The World. These packs were only available during Save The World's first year of release, which did overlap with the release of Fortnite battle royale. However, the packs were pretty expensive and the battle royale mode was just getting off the ground, so not many players picked up a Founder's Pack.
Telemetry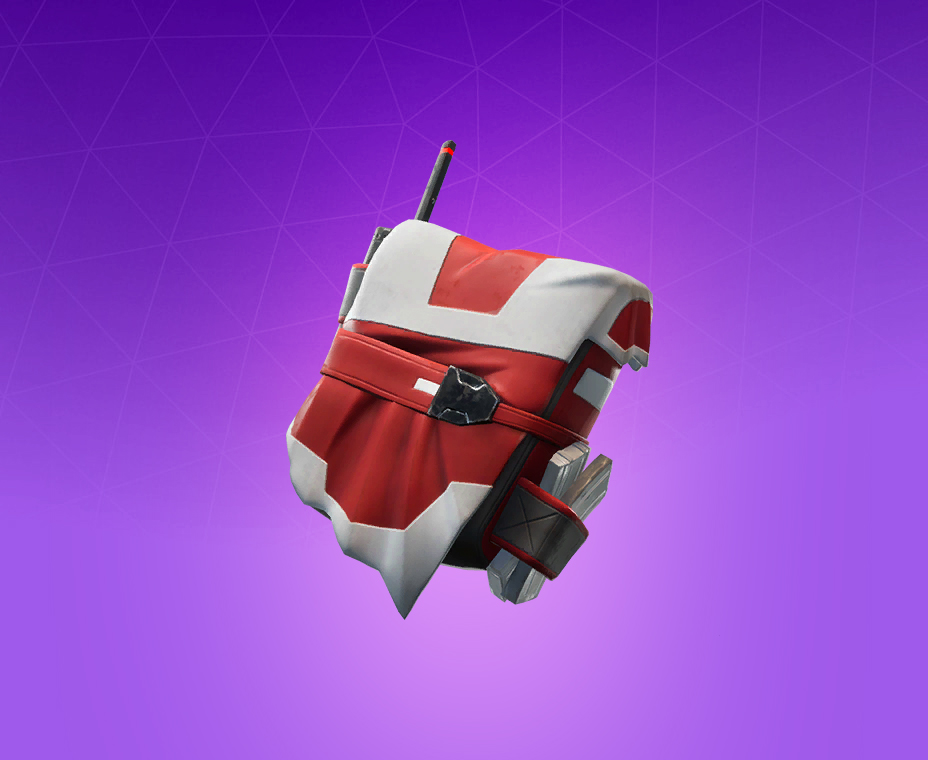 Another promotion-only Back Bling, Telemetry was able to be acquired through the Nintendo Switch Bundle in late 2018. Buy a specific edition of a Nintendo Switch and you would earn an entire Fortnite cosmetic bundle. This came complete with the Double Helix outfit, Pinpoint Pickaxe, Rotator Glider, and, of course, Telemetry Back Bling. While this seems less rare than the Galactic Disc, the Nintendo Switch Bundle was far less talked about, and therefore, not as many people picked up this exclusive set of cosmetics.
Mogul Ski Bag
Technically, this Back Bling could be defined as seven different items. The skin the Back Bling was released with, Mogul Master, had seven different styles which were modeled after teams competing in the 2018 Winter Olympics. So, theoretically, one player could have all seven Back Blings if they purchased every separate style from the Item Shop. Though, the skins weren't in the store for very long and haven't made a reappearance since 2018, making the skins and Back Blings fairly rare nowadays.
Black Shield
Returning to the Fortnite Chapter 1 – Season 2 Battle Pass, we have the elusive Black Shield Back Bling. The Squire Shield was earned through only Tier 1 of the Battle Pass, which makes it rare, but not as rare as the Black Shield. To earn that, you had to grind your way through all 100 Tiers of the Battle Pass and acquire the Black Knight skin. This was much more difficult in Chapter 1, since there weren't as many ways to earn XP for your Battle Pass. For the most part, you had to play regular matches of Fortnite for days on end until you finally reached Tier 100.
Penguin/Insignia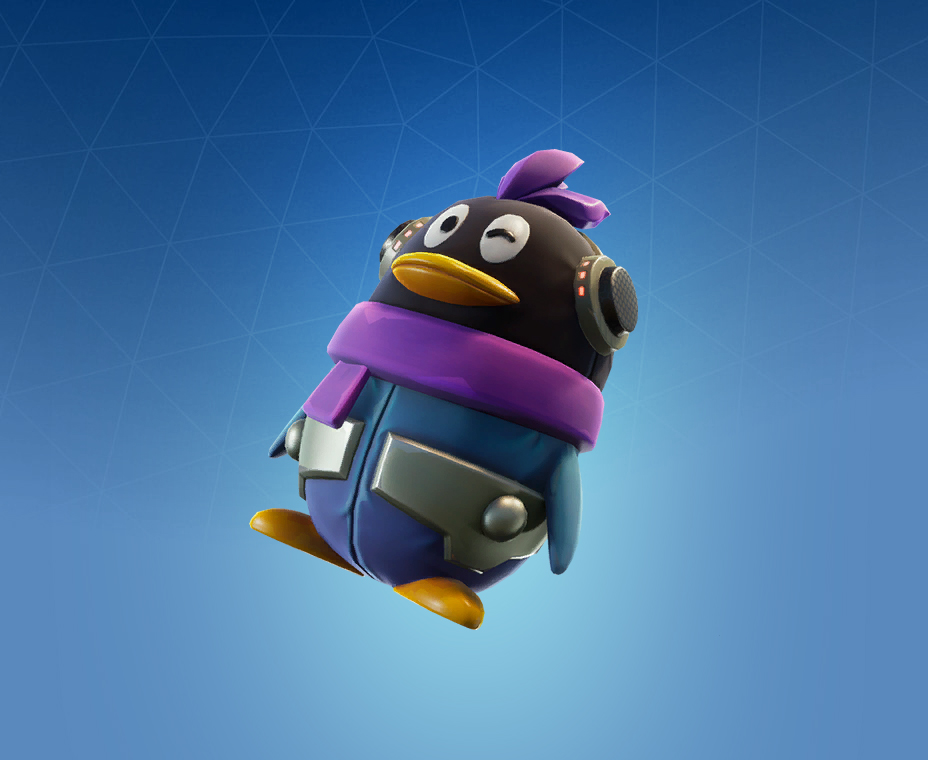 Perhaps the two rarest Back Blings in Fortnite are the Penguin and Insignia items. Both cosmetics were only made available to native Chinese residents who were involved with the company WeGames, which is owned by Tencent. To obtain either of these Back Blings, you had to redeem WeGame medals, which could be earned by inviting friends to join the WeGames service. Additionally, you had to put in 10 hours of playtime on the platform. However, even if a resident outside of China did manage to get their hands on either the Penguin or Insignia Back Bling, you can't equip Chinese items on a western Epic Games account. Needless to say, you won't see these Back Blings in any match of Fortnite outside of China.