Where To Find Driftboards in Fortnite OG
Just because there's no snow doesn't mean you can't Driftboard all over the Fortnite OG map.
OG Fortnite adds one of the game's coolest vehicles ever in Week 2: the Driftboard. Since it's likely we'll only get one week to make the most of it, let's figure out where you can track down Driftboards in Fortnite OG.
For me, Fortnite became a snowboarding simulator when it dropped Driftboards back in Season 7. Now that they're back in Fortnite OG, I can't wait to grassboard and waterboard all over the map. Paired with the Grapple Glove, this vehicle is an absolute joy to play with. It's incredibly versatile, allowing you to perform tricks, traverse the map swiftly, and even take out adversaries on the fly. Still, spotting the Driftboards isn't super easy, so here's a guide to all Driftboard locations in Fortnite OG.
All Driftboard Spawn Locations in Fortnite OG Week 2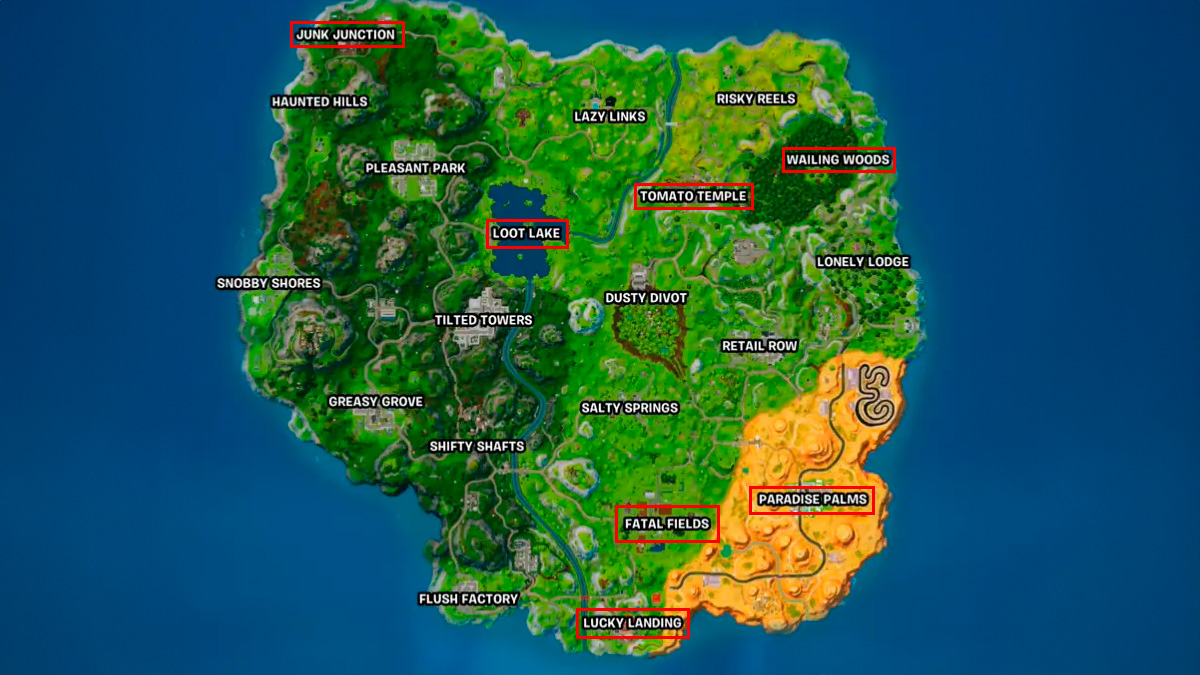 Driftboards are not as rare as Quadcrashers, and you'll be able to find them all over the Fortnite OG map. However, here is a quick rundown of every confirmed location where you should be able to find a Driftboard:
Junk Junction
Loot Lake
Tomato Temple
Fatal Fields
Lucky Landing
Wailing Woods
Paradise Palms
Since Fatal Fields is one of my go-to landing spots in Fortnite OG, I usually land there as soon as the match starts and rush to grab a Driftboard before anyone else does. Be warned, though, at the moment this feels a bit like the start of the Hunger Games.
Related: All New & Removed Weapons and Vehicles in Fortnite OG Week 2
However, you could swing by floating Loot Lake and snatch the Driftboard hovering above it. That way, you not only explore one of Week 2's new locations but also snag an exclusive vehicle all in one go. The Driftboard fall makes the trip up Loot Lake absolutely worth it.