Final Fantasy XIV: How to Get The Broom Emote, Ballroom Etiquette – Next, Godliness
Keep things clean with the broom emote in Final Fantasy XIV, and this guide shows you how to unlock it for your character.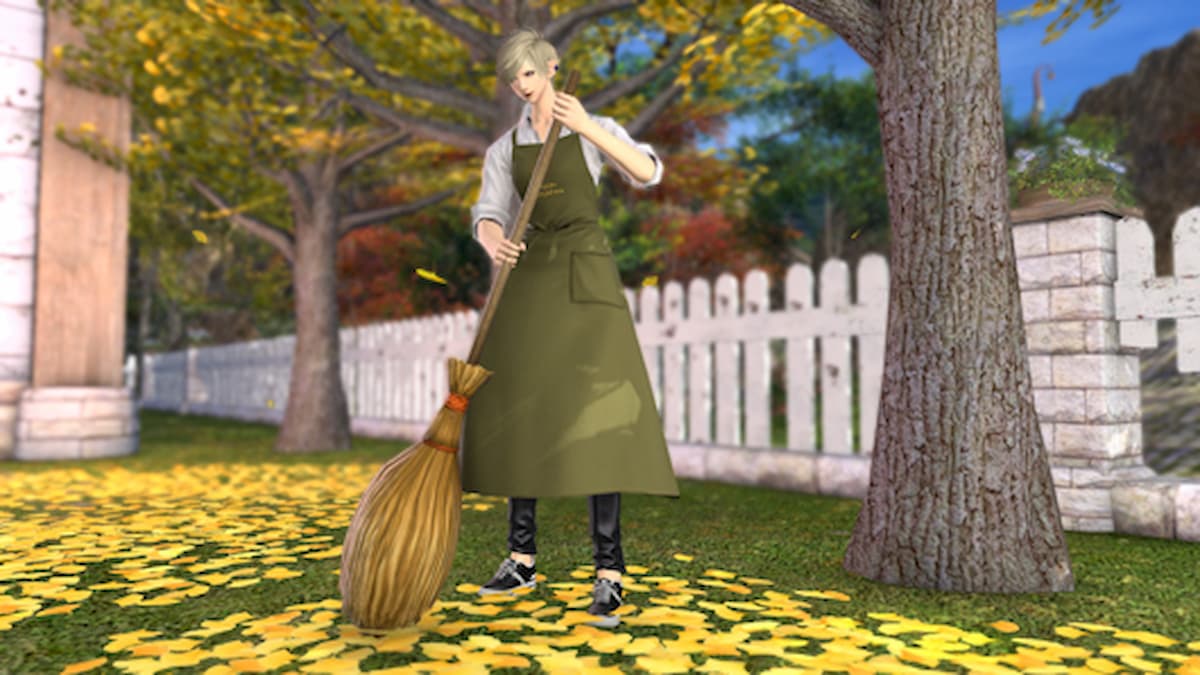 Alongside the final ranking period for the Ishgardian Restoration, players can earn some new prizes with Skybuilders' scrips in Final Fantasy XIV. Among them is the broom emote.
Using the emote lets your character brings out a broom to sweep the ground beneath them and perform a quick animation. You won't actually clean anything, but your character will definitely look productive. Here's how to get the broom emote for yourself while playing Final Fantasy XIV.
Buy the emote for 1,800 Skybuilders' scrips
There are two ways to go about earning the broom emote for your character in Final Fantasy XIV. The first one is by earning enough Skybuilders' scrips, and there are multiple ways you can earn them. You can do this by gathering up high-level items to bring to an appraiser, crafting level 80 Collectible items, or craft level 70 items while you have a level 80 Job on your character. Any of these methods is a suitable way to acquire Skybuilders' Scrips in Final Fantasy XIV.
After obtaining the 1,800 scrips, speak with Enie (X:12, Y:14), and you can find her in The Firmament, in Ishgard. She'll have the "Ballroom Etiquette – Next, Godliness" item for sale. Buy this item and use it. You'll then get access to the broom emote. To reach the Firmament, you have to first unlock the Ishgardian Restoration, then get to work farming your scrips through crafting and/or gathering.
Purchase the emote on the market board
If you don't feel like dealing with the Ishgardian Restoration, that's okay. Go to the market board instead, and search for the "Ballroom Etiquette – Next, Godliness" item. Prices are around 400,000 Gil on our server, and we expect them to stay around this price for quite a while. Players will be able to keep farming Skybuilders' scrips even after the final ranking period in the Firmament.
However, buying it from the market is likely a last resort choice. I don't recommend going down this path if you can prevent it, especially given the variety of activities and things you can do while playing Final Fantasy XIV.