Nintendo wants to help developers implement cross-play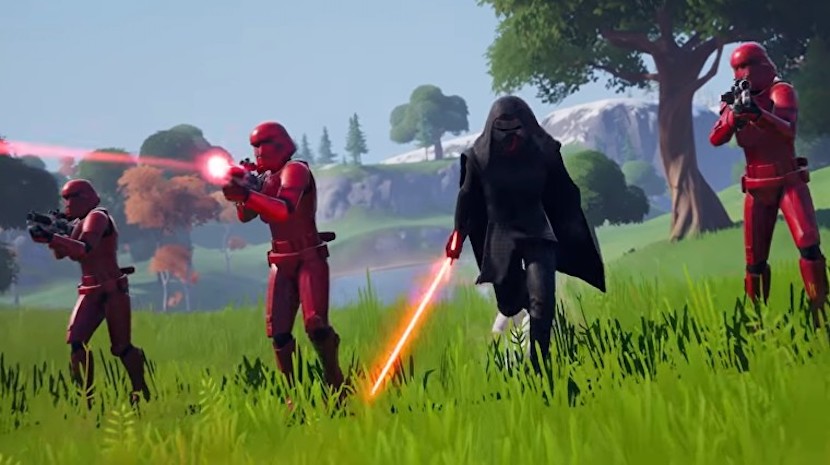 Nintendo wants people to play together, even if it's on another console. Many of the last month's controversies had a reoccurring theme: the availability of cross-play. Even though it has never been commonly available, Sony found itself in hot water over the Fortnite and Nintendo Switch debacle. As more games, battle royales included, come over to the Switch, Nintendo is stalwart in its resolve to help third-party publishers work cross-play into their titles. 
During a recent investors' meeting, a participant questioned Nintendo about how cross-play helped increase Fortnite's popularity after it landed on the Switch. Nintendo managing director and former president Tatsumi Kimishima was on the call and did not comment on any specific third-party titles. Kimishima stated that the company's "fundamental way" of offering Nintendo games on other platforms hasn't changed. 
However, senior executive officer Susumu Tanaka took over to remind those on the call that Nintendo is, in fact, committed to bringing cross-play Switch games whenever they can. He confirmed that the idea of cross-play comes from "conversations" between publishers and "platform holders," like Nintendo. 
"We are inclined to do what we can to help publishers incorporate cross-play when that is what they want," Tanaka said. "The other parties involved also have a say in whether we are able to reach this outcome or not, so we will continue to discuss it with them."
Unfortunately, this stipulates that all parties are required to cooperate for cross-play to happen. From Warframe to Fortnite, Sony has been stubborn to support the cause.