God of War - A New Destination Walkthrough | Path To Realm Of Giant
In Chapter 4 Inside The Mountain, Kratos and Atreus fought they way from the mountain Dark Caves to all the way up towards Summit where they meet Mimir, who is punished by Odin. Kratos took his head and his journey to a New Destination begins. In Chapter 5 A New Destination Mimir tells Kratos and Aterus about the highest peak. It is located in Jotunheim, the realm of Giants. He also said the bridge to the realm requires a secret rune, and only a giant knows where it is.
A New Destination Walkthrough
Take Mimir's head to the Witch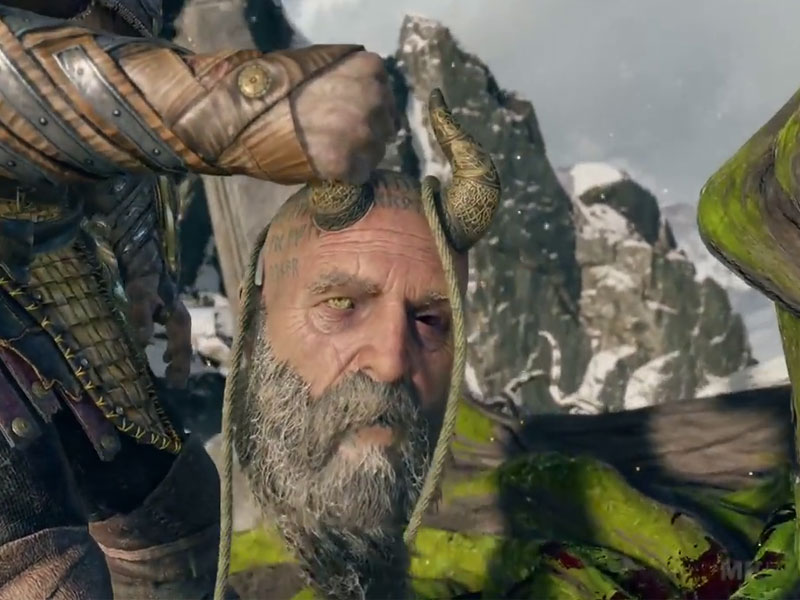 Mimir insists Kratos about guiding him to the realm, but first Kratos has to cut his head and take it to someone who knows old magic to re-animate Mimir's head. Go right down towards the mountain. The boy will guide you towards the Witch house, just follow him. The fastest way is to use Key of Yggdrasil, the fast travel point that summons a door, head to Brok's shop and exit it, you will reach Lake of Nine where you moved the rotating bridge guided by The Witch. The same place where you spot Thor's statue, go down on your right and you will get the boat.
Return to the Witch's cavern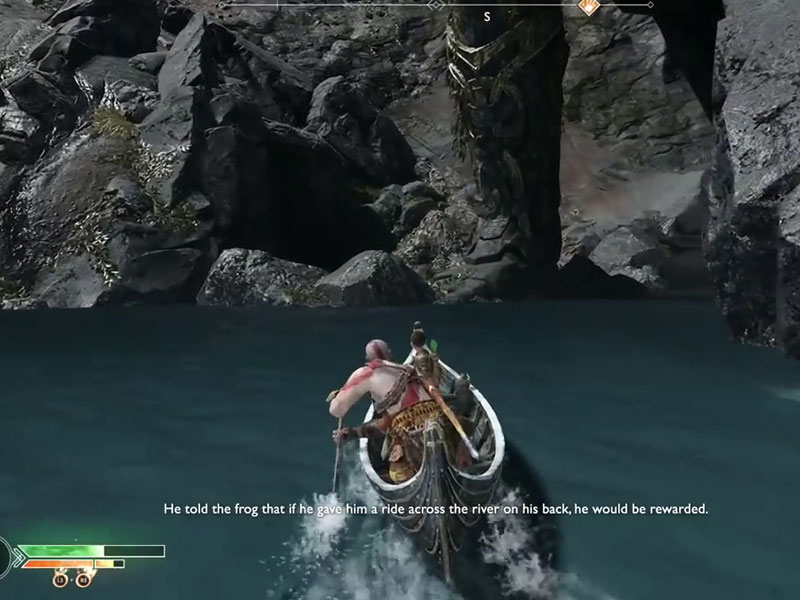 Take the boat below Thor's statue towards Witch's Cave. You will the cave which will lead you to the Witch's house, this the same place where you got the boat for the first time. Atreus has the Shock Arrows know, use it to break the tree sap that is blocking the lift. Rotate the wheel and go up. After getting out of the lift look on your right, there is a tree sap, break it and go inside the cave. There will be few enemies in your path. Take the first left in the cave, on the right, there is a chest with the blue glowing thing. On the left, there is a wall you can climb look for "C" sign. It is a well, go all the way up and you will be near the Witch's house.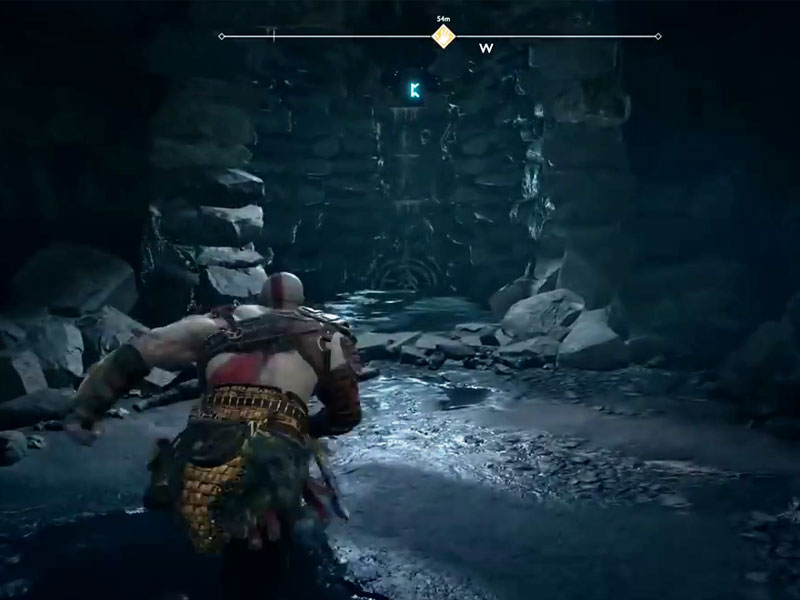 After reviving the head return to the boat. Visit the temple of Tyr's in Lake of the Nine and talk to the World Serpent. After the serpent moves the bridge in the right direction. This is where the Chapter 6 A New Destination ends, you can read our walkthrough on Chapter 7 The Magic Chisel. For more updates and tips on the game, you can also read our God of War PS4 Wiki guide.