All summer gaming live stream events – How to watch Summer Game Fest, E3 2021, Ubisoft Forward, and more
Be prepared for the Christmas of gaming.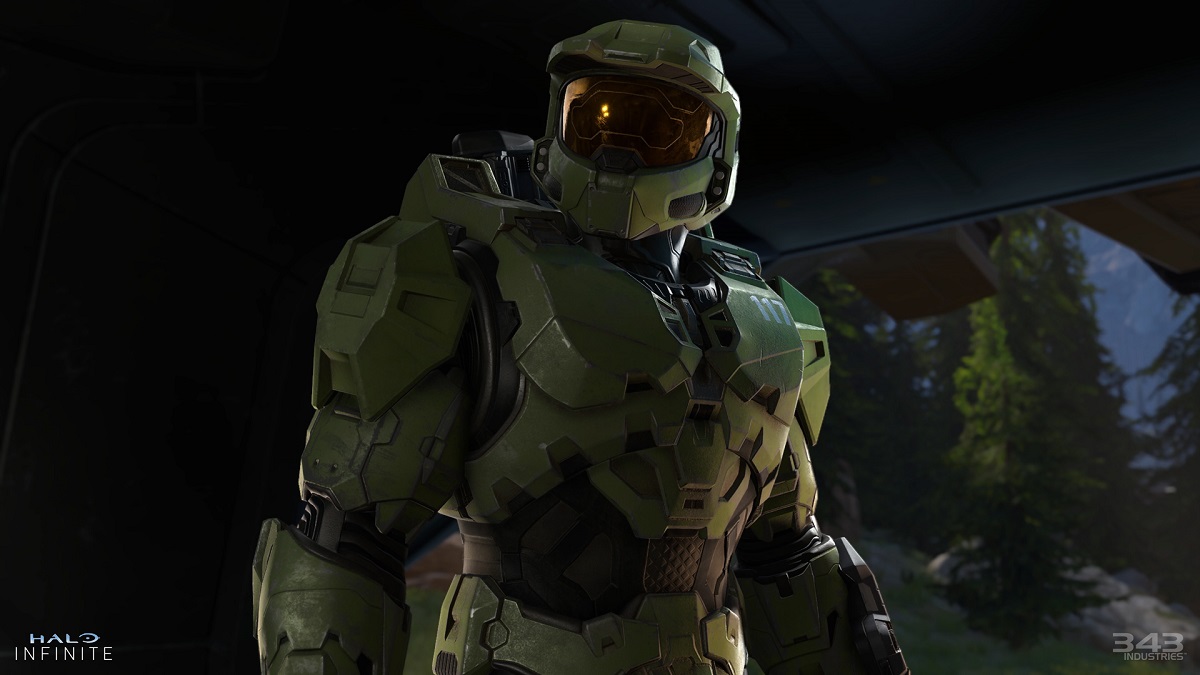 The gaming industry is revving up for a busy summer season of announcements, gameplay reveals, and release dates. It can be hard to manage when and where your favorite company is streaming, so we've made a chronological list of all the summer gaming live stream events we know so far. To sum up, it's a long one.
Indie Live Expo
The Japanese gaming industry will be kicking off the festivities with the Indie Live Expo. They'll be showing a "large number of games" from the region. It says on their YouTube video that it will include "titles that can be enjoyed not only by hardcore indie gamers but also by casual gamers." It guarantees in capital letters that "we will find the game you have to play." It will be live on June 5 at 2 AM PT or 10 AM BST on YouTube.
Guerrilla Collective
This indie-focused show will be returning once again on June 5 and June 12 at the coffee-induced time of 8 AM PT. It will be presenting announcements, trailers, gameplays, and more in its digital festival format. Last year, we saw the likes of Boyfriend Dungeon, Haven, and the hugely successful Valheim take center stage. It will be streamed on Twitch.
Battlefield 6 Reveal
The next entry in EA's military warfare series Battlefield 6 will be revealed on June 9 at 7 AM PT. Not much is known about the project, but we do know all hands are on deck with Criterion delaying Need for Speed in order to help DICE bring BF6 into a reality. Like a bullet whirring around your head, rumors are flying that an alpha could be heading for us in July, just in time for EA Play.
Summer Game Fest
On June 10 at 11 AM PT, gaming industry veteran Geoff Keighley will be presenting a two-hour kick-off show with 12 or so reveals from the biggest publishers and indies. Keighley said that most, but not all partners for the Summer Game Fest event will be presenting during the kick-off, leading to some high anticipation from gaming communities around the world. The Summer Game Fest will then subsequently have events over the next few weeks. It will be available to watch on Twitch, YouTube, Twitter, Facebook, and more platforms.
Koch Primetime Gaming Stream
At 12 PM PT on June 11, Koch Media will be presenting some sort of stream. It's rather cryptic as they have left the URL weknowsomethingyoudontknow.com in its teaser image. All that's there at the time of writing is a blank Twitch channel that you can follow. If you don't know who this publisher is, they're behind the recently announced new TimeSplitters, the Saints Row franchise, the Metro games, Homefront: The Revolution, and the Dead Island series under the brand Deep Silver. The stream will be partnered with the Summer Game Fest.
IGN Expo
IGN, fresh off their corporate PR disaster, will be kicking off their Summer of Gaming with their first-ever IGN Expo on June 11 at 1 PM PT. The publication teases new game announcements and never-before-seen gameplay will be shown. You can watch on their official YouTube channel, as well as their website.
E3 2021
While the halls of the Los Angeles Convention Center are still closed, E3 2021 will be completely digital this year with a four-day-long video stream from June 12 to June 15. There will also be online exhibitor booths through an app that will give the press the ability to "connect directly with exhibitors using the direct chat, video conference, and meeting request functions," according to E3. Regardless, it will be live-streamed on all sorts of platforms including YouTube, Twitch, Twitter, TikTok, and Facebook.
Related: E3 2021 could decide the future of the show
Gearbox
Borderlands developer Gearbox will have a special presentation on June 12. It will be one of the first companies to step onto the proverbial stage. With the company's recent merger with THQ Nordic parent group Embracer, it will be interesting to see what it has in store. Maybe we'll finally see the Project 1v1 multiplayer title we've been hearing about.
Ubisoft Forward
French publisher Ubisoft will be presenting some new games this summer with their Direct-style presentation on June 12 at 12 PM PT. No details have been shared on what exactly they'll show, but we could expect to see Rainbow Six Quarantine, more content for Assassin's Creed: Valhalla, and maybe — just maybe — a new Rayman or Splinter Cell. The development of Beyond Good & Evil 2 has been fairly quiet as well, so Ubisoft could share more information about that too. The presentation will be on their official YouTube and Twitch channels.
Devolver Digital
The infamous indie game company known to make a mockery of E3 traditions is returning on June 12. Devolver has some big indie games coming up including Death's Door, Phantom Abyss, Shadow Warrior 3, and Boomerang X. We can't wait to see Nina Struthers returning with her chaotic show. Check a look at their stuff on their YouTube and Twitch channels.
Warner Bros Games
WB Games will have a presentation over June 13 on the official E3 2021 stream. Not much has been said other than a remark from the schedule about Back 4 Blood on the docket. We could also hear more news on Gotham Knights, Suicide Squad: Kill The Justice League, and Hogwarts Legacy.
Xbox and Bethesda Games Showcase
Xbox and the recently acquired Bethesda will be having a joint conference on June 13 at 10 AM PT. It will last 90 minutes and will be focusing on Xbox's holiday lineup, upcoming Xbox Game Pass titles, and more. We'll hopefully get more details on what Bethesda titles will be exclusive to the Xbox or not. With the recent leaks, we're expecting Starfield to get some sort of showing. As Master Chief is prominently featured in the artwork, we should expect to see new gameplay footage of the highly anticipated Halo Infinite. Watch the presentation on Twitch and YouTube when the time comes.
Square Enix Presents
Straight after the Xbox showcase is Square Enix Presents. On June 13 at 12:15 PM PT, the Japanese company will be revealing Eidos Montreal's next game that's rumored to be a Guardians of the Galaxy adaptation. In addition, it will be giving us an "exciting update" for Babylon's Fall, more details on Marvel's Avengers' Black Panther expansion, a deep dive into Life is Strange: True Colors, and our first look at Life is Strange: Remastered Collection. The 40 minute show will be live on the SquareEnixNA YouTube channel and Twitch.
Future Games Show / PC Gaming Show
The two presentations are combining into one big gaming reveal extravaganza on June 13. GamesRadar and PC Gamer have teased that there will be over 150 minutes of "new trailers, announcements and unseen games." You'll be able to watch it on YouTube and Twitch.
Take-Two Interactive
Grand Theft Auto and Borderlands publisher Take-Two Interactive will have some sort of presentation on June 14. No details have been given, but a spinoff to the Borderlands series has been rumored. In addition, Take-Two Interactive could try to show off the next WWE game and try to win back some good will from its audience after the shockingly buggy WWE 2K19. Also, will it finally be time for a new Grand Theft Auto from Rockstar after eight long years? We have many questions that we hope to hear answered. Whatever it is, it will be streamed through E3's official channels.
Capcom
Capcom is also joining the party on June 14. Once again, no details have been given, but there are many options for the company to take. First, it could reveal the date for Street Fighter V's next character Akira. Second, we could see more about the upcoming multiplayer take on the Resident Evil series RE: Verse that comes free with Village. Third, the Japanese publisher could reveal its plans to celebrate Mega Man Battle Network's 20th anniversary. Lastly, look out for new footage of its mysterious title Pragmata that is due to release sometime in 2022.
Limited Run Games
On June 14 at 4 PM ET (1 PM PT), Limited Run Games will be revealing over 25 physical game announcements on their Twitch channel. It will be presented by long-time content creators Mega64. Past announcements from Limited Run Games' events include My Friend Pedro, Star Wars Episode 1 Racer, Bug Fables, the Grandia HD Collection, and Papers, Please, among many others, so we're looking forward to seeing what LRG has to say.
Nintendo Direct
Nintendo will be returning to E3 this year with a Direct presentation on June 15 at 9 AM PT. It will last 40 minutes and will feature only Nintendo Switch software from mostly 2021. At the end, there will be a three hour live stream from Nintendo Treehouse Live, likely showing a few more reveals and plenty of gameplay.
Rumors have been swirling over a new Nintendo Switch that would output at 4K and run games better than its original counterpart. However, as Nintendo has stated this Direct will focus on software, it's best to settle your expectations. There have also been some rumors around a new 2D Donkey Kong game by the team who made Super Mario Odyssey and another 2D Metroid. It would also be safe to assume that one (or perhaps both) of the last two characters from the Super Smash Bros. Ultimate fighters' pass will be revealed during the Direct.
Bandai Namco
On June 15, Bandai Namco will present some new information on its upcoming titles during the official E3 stream. We'll likely hear more about Scarlet Nexus and Tales of Arise. There's a slight chance we'll hear more about a new Tekken as development on the seventh entry dies down.
EA Play
EA's presentation will be much later on July 22. No details have been announced yet, but we could see some information on new Star Wars games (potentially a Jedi: Fallen Order sequel or a Battlefront 3), Apex Legends, and new EA Originals similar to It Takes Two and Knockout City. It will likely be on YouTube and Twitch.