The 8 best fighting games with crossplay
Feel the punches on all platforms.
Fighting games are all about competition. The more opponents you can spar with, the better you'll get. That's why crossplay, the ability to play with others on different platforms, is so important. The bigger the pool, the more you can duel. Fun rhymes aside, cross-play is a solid addition to any fighting game, but not all titles support it. Here are some of the best ones that allow for cross-platform battles, presented in alphabetical order.
Related: The 10 best grapplers in fighting games, ranked
Brawlhalla
Brawlhalla is all about choice, with over 50 fighters to pick from, including Ubisoft guests like Ezio Auditore and Ray-Man. Where you play is up to you too: Brawlhalla is available across PC, consoles, and mobile devices, with cross-play between all of those so that you can fight anyone anytime. Not bad for a free-to-play game.
Guilty Gear Strive
All of the fighting games on this list are 'good,' but Strive is currently the gold standard for the Guilty Gear series. Thanks to crossplay, Strive players are able to hone their skills across both PlayStation consoles and PC. Such features are expected from a studio that wants to see the fighting game community grow.
Killer Instinct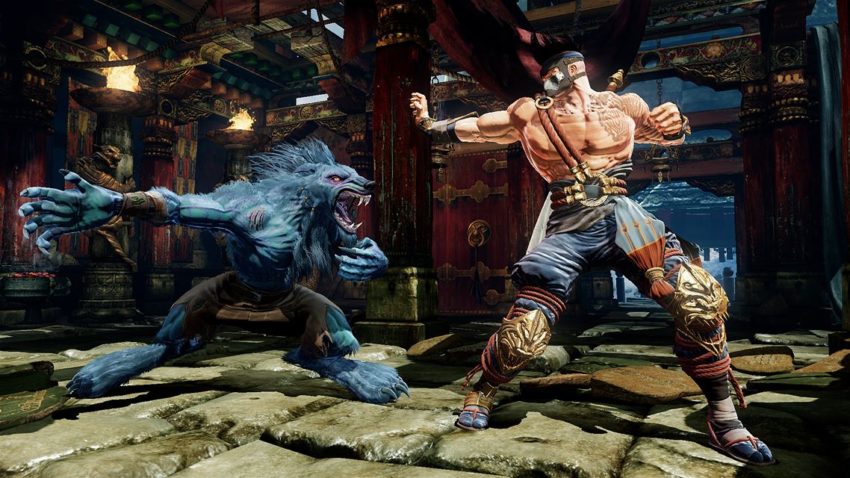 On the other side of the coin, Killer Instinct lets players duel across PC and Xbox. It makes sense, given that the 2013 revival of the series was published by Xbox Game Studios. Modern controls and features make it one of the best fighting games on Xbox, and nothing feels more up-to-date than the ability to compete against others on a different platform.
The King of Fighters XV
We're slightly cheating by putting King of Fighters XV on the list now, since its crossplay doesn't arrive until 2023. That said, KoF will be getting full crossplay across PlayStation, Xbox, and PC, which is something that few fighting games can boast of. The game was already a return to form for the franchise, but cross-play will take it to the next level.
Mortal Kombat 11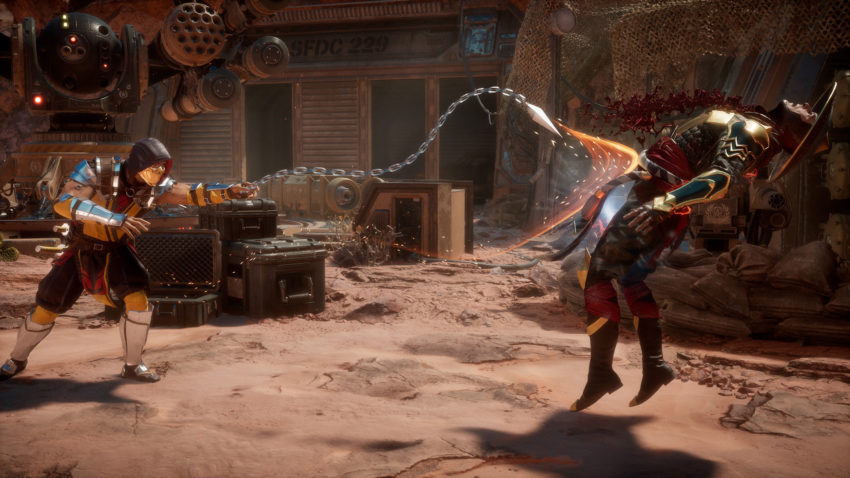 The Nintendo Switch might be out of the main loop here, but being able to unleash fatalities across PlayStation and Xbox consoles is still a big deal. Xbox and PC players can take each other on as well, making this something of a love triangle of cross-play support. MK 11 also gets bonus points for bringing its usual nomenclature into the feature: yes, it really is called Krossplay.
MultiVersus
MultiVersus is a game built on colliding universes, so it only makes sense that it would also support full crossplay. Players already have a wealth of character choices across comics, movies, and television, but on top of the diverse roster, they can also challenge any player on any platform. You won't have to deal with modders whenever you're up against PC players either. Another free-to-play winner.
Power Rangers: Battle for the Grid
You know how the Switch version of MK11 was left out in the cold? Power Rangers: Battle for the Grid lets it back inside. This was actually the first ever fighting game to include full crossplay across all consoles and PC, even featuring matchmaking with Google Stadia. It's no wonder it continued to expand its own universe by bringing in Street Fighter's Ryu and Chun-Li.
Street Fighter V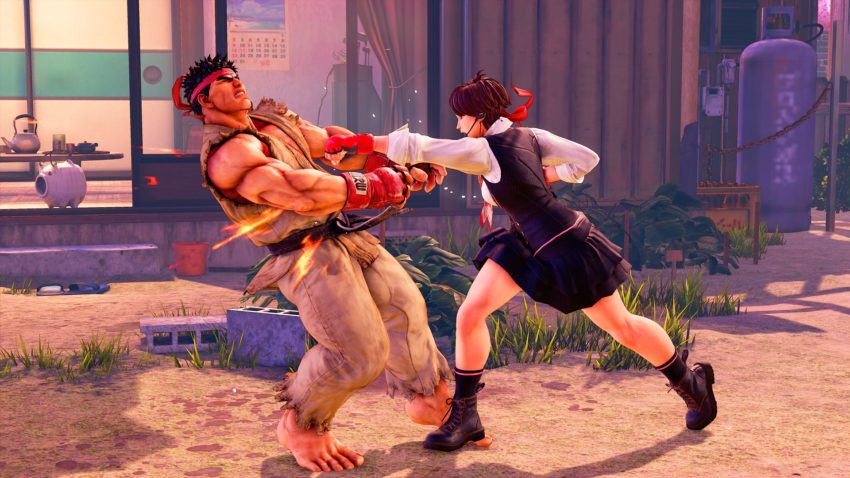 Speaking of which, our final pick is Street Fighter V, which will be the go-to game in the series until Street Fighter 6 releases next year. In this case, cross-play is supported between the PlayStation and PC. When 6 arrives, it'll take this compatibility to the next level, as the first new Street Fighter game on Xbox in a decade. If you want to be the strongest fighter in the world, then you've got to be able to challenge anyone on any platform.