Every Fortnite emote and emoticon – The complete list
If you've played even a single round of Fortnite: Battle Royale before, then chances are you've seen a player throw out an Emote on the battlefield. These moves let players interact with each other by waving, dancing, or doing any number of other moves at any given time. You can even dab with your entire squad while you wait for the Battle Bus to take you to your match. There are more Emotes than ever before on the battlefield, along with Emoticons for both Free Pass and Battle Pass users.
Like Fortnite's other skins and cosmetic items, there's a huge selection of Emotes and Emoticons for players to equip. Some of these items were only available during previous seasons or through special events. Here is a complete alphabetical list of every Emote and Emoticon that has ever been in the game.
Emotes
Uncommon
Air Horn
Battle Call
Beckon
Be Seeing You
Beep Beep
Behold!
Breaking Point
Breezy
Bring It
Brush Your Shoulders
Buckets
Bulletproof
Burpee
C'mere
Call Me
Cap Kick
Cheer
Clap
Click!
Coin Flip
Dabstand
Deep Dab
Denied
Dip
Distracted
Face Palm
Featherweight
Finger Guns
Finger Wag
Fist Pump
Flex On 'Em
Flippin' Away
Focused
Gentleman's Dab
Get Loose
Go Home!
Go! Go! Go!
Golf Clap
Ground Pound
Gun Show
Hang Loose
Hang On
Harmony
Have a Seat
Hello Friend
Hot Stuff
Howl
I Declare!
IDK
Jazz Hands
Job Well Done
Jubilation
Jumping Jacks
Kiss the Cup
Light Up
Lock It Up
Mine Blown
My Idol!
Nod Head
Paddle Royale
Party Hips
Peace Out
Phew!
Phone Wave
Pirouette
Pizza Party
Point Finger
Poof
Prickly Pose
Punched Up
Rage Quit
Raise the Roof
Red Card
Regal Wave
Respect
Respect the Peace
Revel
Rock Paper Scissors
Sackin'
Sad Claps
Salute
Sasquatchin'
Scorecard
Shake
Shadow Boxer
Shadow Spar
Shaolin Sip
Shaolin Sit-Up
Sharpshooter
Sit
Slow Clap
Snap
So Square
Sparkler
Statuesque
Steamed
Storm Salutation
Stormy
T-Pose
Take 14
Take the Elf
Team Burger
Team Mecha
Team Monster
Team Space
Team Tomato
Thumbs Down
Thumbs Up
Time Out
Tra La La
True Love
Unwrapped
Waddle Away
Waterworks
Wave
Wavy T
Welcome!
Yay!
Rare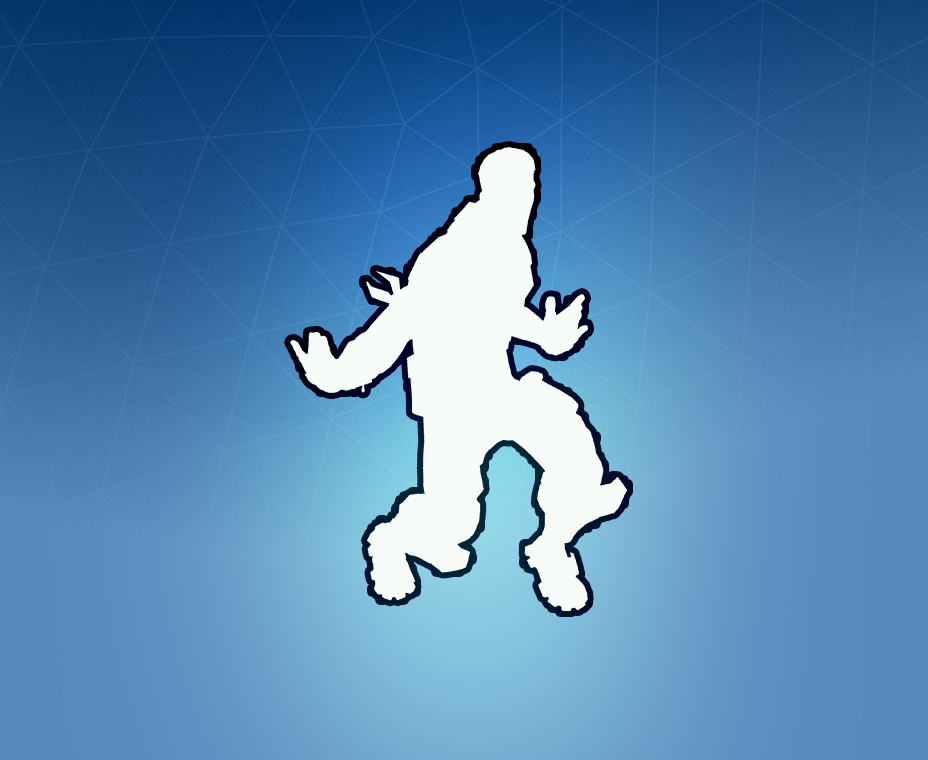 Accolades
Advanced Math
Air Shredder
Around the Clock
Backstroke
Baller
Balletic
Ballsy
Banner Wave
Best Mates
Bhangra Boogie
Billy Bounce
Blowing Bubbles
Bobbin'
Bold Stance
Bombastic
Boneless
Bouncer
Buckle Up
Bunny Hop
Business Hips
Busy
Butterfly Knife
Calculated
Capoeira
Cartwheelin'
Cat Flip
Chicken
Clean Groove
Cluck Strut
Confused
Conga
Crabby
Crazy Feet
Criss Cross
Dab
Deep End
Disc Spinner
Double Up
Dragon Stance
Drama Feet
Dream Feet
Droop
Drum Major
Eagle
Electro Swing
Extraterrestrial
Fanciful
Fancy Feet
Fandangle
Feelin' Jaunty
Fierce
Flapper
Flippin' Incredible
Flippin' Sexy
Floss
Flux
Freemix
Fright Funk
Full Tilt
Get Funky
Glitter
Glitter-Up
Glyphic
Guitar Walk
Hand Signals
Headbanger
High Five
Hitchhiker
Hootenanny
Hoppity
Hot Marat
Hula Hoopin'
Hype
Infectious
Infinite Dab
Introducing…
Island Vibes
It's Go Time!
Jamboree
Jaywalking
Jitterbug
Jugglin'
Jump Jets
Keyed Up
Kick Ups
Kiss Kiss
Kite!
Knee Slapper
Laid Back Shuffle
Laugh It Up
Lavish
Lazy Shuffle
Leapin'
Living Large
Llama Conga
Make it Plaintain
Make it Rain
Members Only
Mic Drop
Mime Time
Moon Bounce
Nana Nana
Never Gonna
No Sweat
Old School
On the Hook
Orange Justice
Out West
Overdrive
Pandemonium
Paws & Claws
Pick it Up
Point it Out
Pony Up
Popcorn
Praise the Tomato
Primo Moves
Pumpernickel
Pump it Up
Pure Salt
Raining Doubloons
Rambunctious
Rawr
Ribbon Dancer
Ride the Pony
Ring it On
Rocket Spinner
Running Man
Sad Trombone
Savor the W
Scenario
Shimmer
Showstopper
Side Hustle
Slap Happy
Slick
Slitherin'
Snoozefest
Snow Day
Snowshaker
Something Stinks
Spike It
Spring-Loaded
Sprinkler
Spyglass
Step it Up
Stride
Strut
Sugar Rush
Swipe It
Switchstep
Taco Time
Tai Chi
Take the L
The Renegade
The Worm
Tidy
Tippy Tap
Treat Yourself
Tsssss
Twist
Unification
Verve
Very Sneaky
Vibin'
Well Rounded
Where is Matt?
Whirlwind
Windmill Floss
Work It
Work it Out
You're Awesome
Zany
Zombified
Epic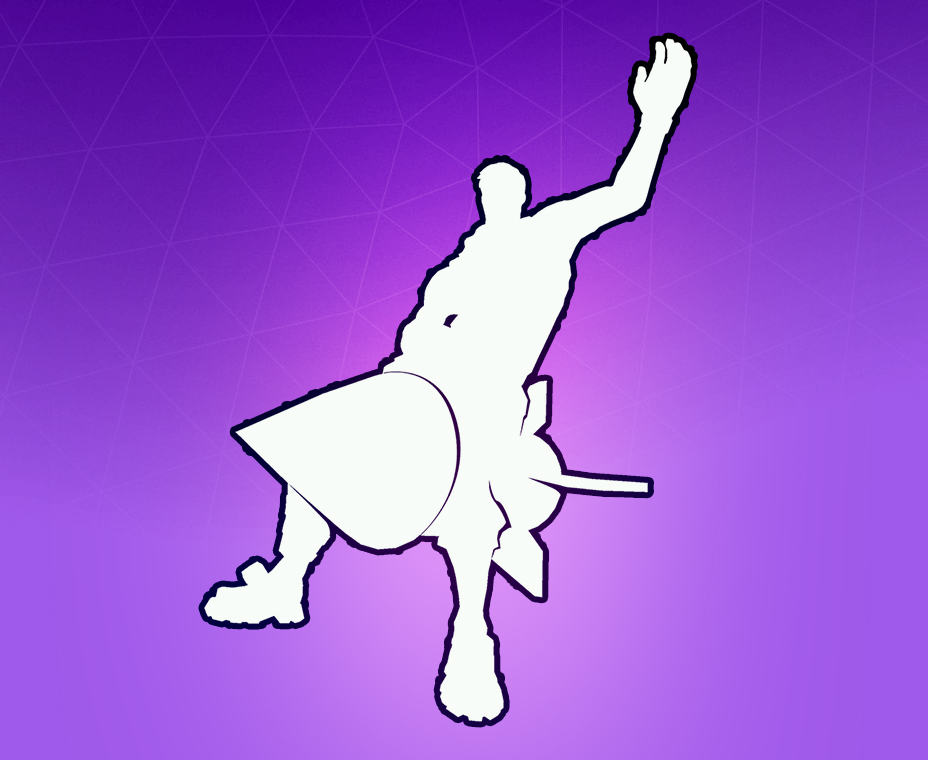 Boing!
Boobytrapped
Boogie Down
Boom
Breakdown
Breakin'
Breakneck
Cheer Up
Crackdown
Dance Therapy
Daydream
Disco Fever
Drop the Bass
Electro Shuffle
Fire Spinner
Flamenco
Free Flow
Freestylin'
Fresh
Go Cat Go
Glowsticks
Groove Jam
Hoop Master
Hula
Intensity
Llama Bell
Llamacadabra
Ollie Bounce
Peely Pulse
Phone it in
Planetary Vibe
Pop Lock
Reanimated
Ride Along
Rock Out
Rocket Rodeo
Shake it Up
Sign Spinner
Signature Shuffle
Sizzlin'
Smooth Moves
Spin Out
Springy
Squat Kick
Star Power
Swole Cat
The Robot
True Heart
Vivacious
Witchcraft
Xylo-bone
Common, Legendary, and Miscellaneous Emotes
There are only a handful of Common and Legendary emotes. There are also a small number of emotes that come from special events or are part of a series. Because there are so few of these emotes we have compiled them into the same category. Each emote has been marked with which category it falls under.
B.R.U.T.A.L. Dab – Common
Bat Signal – DC Series
Bounce Berry – Icon Series
Chimichanga! – Marvel
Crazyboy – Icon Series
Dance Moves – Common
Dark Side – Star Wars Series
Dyanmic Shuffle – Icon Series
Fishin' – Icon Series
Grand Salute – Marvel
Head Banger – Icon Series
Jedi Training – Star Wars Series
Keep it Mello – Icon Series
Lazer Blast – Icon Series
Lazer Flex – Icon Series
Levitate – Legendary
Marsh Walk – Icon Series
Martial Arts Master – DC Series
Ninja Style – Icon Series
Poki – Icon Series
Power Roar – Frozen Series
Rage – Icon Series
Resistance Thumbs Up – Star Wars Series
Scootin' – Marvel
Toosie Slide – Icon Series
Traitor! – Star Wars Series
Whipcrack – DC Series
Widow's Pirouette – Marvel
Emoticons

Unlike emotes, emoticons can be used even when you are downed. These are temporary images that are displayed by players that provide no advantage or disadvantage in the game. Emoticons add another way to colorfully express yourself while playing Fortnite.
…
#1
1 HP
200 IQ
200 Meters
A+
Ace
Alarm
Amazed
Ancient Mask
Angel
Angry Volcano
Awww
Baby Seal
Bad Apple
Baited
Banana Badge
Bananas
Bang!
Battle Bus
Birthday Cake
Black Cat
Boogie Bomb
Boombox
Bullseye
Bundle Up
Bush
Camper
Captain America's Shield
Celebrate
Championship 2020
Checkered Flag
Chicken
Clapping
Crabby
Crackshot
Cross Swords
Cuddle Up
Cuddly
Cuff 'em
Dance Party
DJ Yonder
Driftin'
Durrr Burger
Durrr!
Dynamite
Eek!
Embarrassed
Eternal Bloom
Exclamation
F
Fiery
Flail
Flaming Rage
Flex
FNCS 2:3 Emoticon
Fortnite Birthday!
Four-Leaf Clover
GG Jellyfish
GG Potion
GG Wreath
Ghost – Season 6
Ghost – Season 2
Ginger Gunner
Go
Golden Vision
Good Game
Headshot
Heart Hands
Heartblast
Heartbroken
Hoarder
Hot Chocklate
Hot Dawg
Hot Drop
Icy Heart
IDK
In Love
Kaboom
Kiss
Knight Slice
Let's Rock
Lights, Camera, Action!
LOL
Love Ranger
Majestic
Meeet
Meow
Merry Marauder
Mistletoe
Mittens
MVP
No Scope
Number 1
Octo-Pirate
Ohm's Revenge
Ollie Away!
On Fire
Orienteer
Palm Tree
Peace
Perfect Blend – Animated
Pinguin
Pizza
Plotting
Plunger
Pool Party
Positivity
Potato Aim
Pot of Gold
Prickly
Rabid
Rage
Rainbow
RIP
Rocket Ride
Rust Lord
Salty
Sea Shaka
Season Level 100 – Season 6
Season Level 100 – Season 7
Season Level 100 – Season 8
Season Level 100 – Season 9
Season Level 100 – Season 10
Shadow
Sharkmarine
Skeptical – Animated
Skull Trooper
Skully
Slurp GG
Snowflake
Snowman
Sparkle Specialist
Spicy
Stealthy
Stinky
Stop
Sunshine
Surrender
Sweaty
Tasty
Tattered
Teamwork
Teknique
Thief
Thor's Stormbreaker
Thumbs Down
Thumbs Up
Tomatohead
TP
Trap
U-Turn
Wink
Wow
Wukong
ZZZ